10 must-visit destinations in France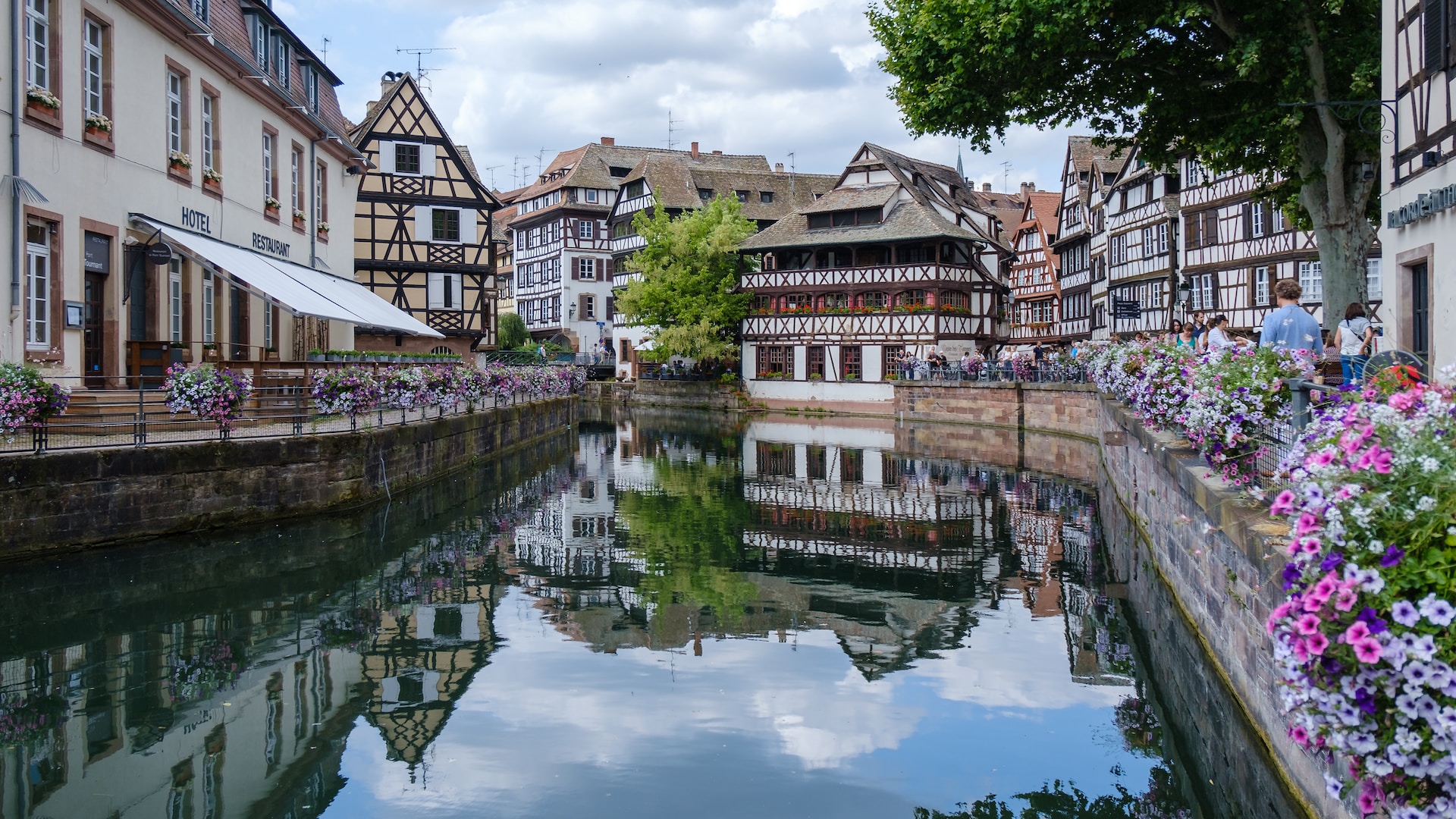 France, the heart of romance, art, and history, is a diverse nation that offers something for every kind of traveler. From snowy peaks to sun-kissed beaches, from sprawling vineyards to bustling city streets, this country has a myriad of experiences waiting for you. Let's dive into 10 of the must-visit destinations in France.
Paris – The City of Lights:
The capital city, a symbol of romance and beauty, is always at the top of any France itinerary. The iconic Eiffel Tower, the vast Louvre Museum, the historic Notre-Dame, and the charming Seine River are just a few of the landmarks that make Paris incomparable.
Don't miss: A visit to Montmartre to see the Basilica of the Sacré-Cœur and experience panoramic views of the city.
Loire Valley – Châteaux and Vineyards:
A UNESCO World Heritage site, the Loire Valley is fondly called the 'Garden of France'. Dotted with majestic châteaux and fortresses, this region also boasts of sprawling vineyards producing some of the country's best wines.
Don't miss: A tour of the Château de Chambord, a Renaissance masterpiece with its distinctive French defensive architecture.
Bordeaux – The Wine Capital:
Located in the southwest, Bordeaux is renowned for its Gothic architecture, world-class art museums, and viticulture. As one of the world's major wine industry capitals, a wine tour is a must here.
Don't miss: La Cité du Vin, an innovative wine museum offering an immersive experience into the world of wine.
Provence – Lavender Dreams and Historic Towns:
The allure of Provence lies in its lavender fields, sunflower meadows, and olive groves. The region's historic towns like Avignon and Arles further add to its charm.
Don't miss: A trip to the Luberon region during summer to witness the mesmerizing lavender bloom.
French Riviera (Côte d'Azur) – Glamour and Beaches:
Stretching from Saint-Tropez to the Italian border, the French Riviera is a coastline synonymous with luxury, beauty, and cinematic heritage. Celebrities often frequent its sun-kissed beaches, especially during the Cannes Film Festival.
Don't miss: A stroll in Nice's Old Town (Vieux Nice) to experience its bustling markets and colorful Baroque architecture.
Normandy – History and Scenic Coastlines:
From the somber D-Day beaches to the awe-inspiring Mont Saint-Michel, Normandy is rich in history and natural beauty. The region's apple orchards are also the birthplace of the world-famous drink, cider.
Don't miss: A visit to the picturesque port town of Honfleur, known for its slate-covered frontages and art galleries.
Alsace – A Franco-German Blend:
Alsace, with its quaint timbered houses, offers a unique blend of French and German cultures. Strasbourg, its capital, boasts the mesmerizing Gothic cathedral – Strasbourg Cathedral.
Don't miss: A tasting tour of Alsatian wines, especially the region's signature white wine, Gewürztraminer.
The French Alps – A Winter Wonderland:
For those who enjoy winter sports, the French Alps are a dream destination. Chamonix, Grenoble, and Annecy are some of the popular towns drawing tourists for skiing, snowboarding, and mountaineering.
Don't miss: A cable car ride to Aiguille du Midi from Chamonix for a surreal view of Mont Blanc, Europe's highest peak.
Corsica – The Island of Beauty:
Corsica offers a blend of rugged mountain ranges, dense forests, and shimmering beaches. Its rich history is reflected in prehistoric sites, Genoese towers, and citadels.
Don't miss: The Calanques de Piana, surreal rock formations on the west coast of Corsica, best enjoyed during sunset.
Dordogne – Prehistoric Caves and Medieval Towns:
Dordogne is often overlooked, but it's a gem offering a journey back in time. It's renowned for its prehistoric cave paintings, medieval bastides, and beautiful river landscapes.
Don't miss: A tour of the Lascaux Caves, showcasing intricate Paleolithic art.
France, with its multifaceted culture, geography, and history, presents travelers with an opportunity to experience numerous worlds in one country. Whether you're an art lover, a history buff, a food connoisseur, or simply someone looking to relax, France has a destination that will make your heart skip a beat. These ten spots merely scratch the surface of what France has to offer, but they're an excellent place to start your journey. Bon voyage!
Off-the-Beaten-Track Tips:
While the destinations mentioned above are some of the most celebrated, France's charm often lies in its lesser-known corners. If you've got more time or are making a return trip, consider adding a few off-the-beaten-track places to your itinerary.
Brittany – Wild Coastlines and Celtic Roots:
Located in the northwest corner of France, Brittany is a rugged region with a distinctly Celtic vibe. It's famous for its dramatic coastlines, historic towns, and dense forests.
Don't miss: The ancient forest of Brocéliande, often associated with Arthurian legends and folklore.
The Jura Mountains – Nature's Retreat:
Nestled between the Alps and the French-Swiss border, the Jura Mountains are a haven for nature enthusiasts. These mountains offer a serene escape with their waterfalls, lakes, and hiking trails.
Don't miss: A visit to the cascades of the Hérisson, a series of majestic waterfalls located in the heart of the region.
Languedoc – Castles and Vineyards:
While not as renowned as Provence or Bordeaux, Languedoc has its own set of vineyards, golden beaches, and a storied history of the Cathars, evident in the castles and ruins dotting the landscape.
Don't miss: The fortified city of Carcassonne, which looks straight out of a fairy tale with its medieval walls and turrets.
Burgundy – Wine and Canals:
Known for its world-class wines, Burgundy also offers a rich medieval history and beautiful landscapes, accentuated by canals, vineyards, and historic towns.
Don't miss: A cruise on the Burgundy Canal, where you can enjoy the scenic countryside from a unique vantage point.
The Ardennes – Rugged Beauty:
Located in the northeastern part of France, the Ardennes is a region of dense forests, rolling hills, and deep valleys. It's perfect for hiking, cycling, and exploring small villages.
Don't miss: Sedan Castle, Europe's largest medieval fortress, which offers a deep dive into the region's tumultuous history.
France's allure doesn't stop with its globally celebrated landmarks and cities. Its charm often lies whispered between the cobbled streets of a medieval town, in the serene lap of untouched nature, or the rustic allure of a traditional vineyard. With a mix of iconic spots and hidden gems, you have the recipe for a journey that offers both grandeur and intimacy. So, pack your bags and set forth on an adventure that promises memories for a lifetime. Remember, as the French say, "Voyager, c'est vivre" – "To travel is to live."