10 Reasons Why You Should Travel To Philadelphia
Philadelphia, often referred to as the "City of Brotherly Love," is a city steeped in history, culture, and vibrant energy. Located in the northeastern United States, Philadelphia is a destination that offers something for every traveler. From its rich historical heritage to its diverse culinary scene and thriving arts and culture, there are countless reasons to visit this captivating city. In this article, we will explore ten compelling reasons why you should consider traveling to Philadelphia.
Historical Significance

Philadelphia holds a special place in American history as the birthplace of the nation. It was in this city that the Declaration of Independence was drafted and signed in 1776, as well as where the U.S. Constitution was created in 1787. Visitors can explore Independence Hall, a UNESCO World Heritage Site, and the Liberty Bell Center, where the iconic Liberty Bell is displayed. These historic landmarks offer a glimpse into the birth of American democracy and are a must-visit for history enthusiasts.
Independence National Historical Park

One of the highlights of visiting Philadelphia is the Independence National Historical Park. This expansive park encompasses many of the city's most important historical sites, including Independence Hall, the Liberty Bell, Congress Hall, and Franklin Court. The park provides an immersive experience of early American history and offers guided tours that bring the past to life. It's a place where you can walk in the footsteps of the founding fathers and gain a deep appreciation for the country's origins.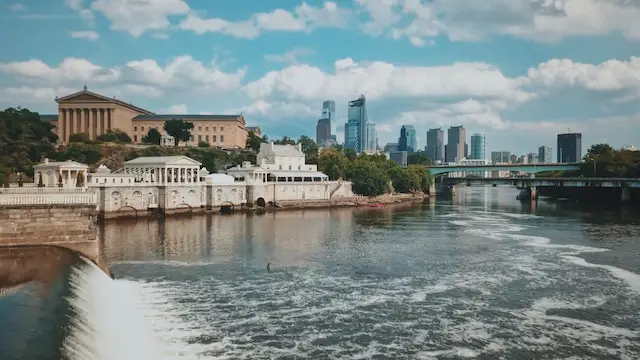 World-Class Museums

Philadelphia boasts an impressive collection of museums that cater to a wide range of interests. The Philadelphia Museum of Art, with its iconic steps immortalized by the film "Rocky," houses an extensive collection of art from around the world. The Barnes Foundation is renowned for its exceptional collection of Impressionist and Post-Impressionist masterpieces, while the Museum of the American Revolution delves into the nation's struggle for independence. Science enthusiasts will also find the Franklin Institute and its interactive exhibits captivating.
Eclectic Culinary Scene

Philadelphia's culinary scene is as diverse as its population, offering an array of delectable dishes that will please any palate. The city is known for its iconic cheesesteak sandwiches, soft pretzels, and water ice, but its food offerings extend far beyond these classics. Philadelphia's vibrant food scene includes an impressive array of international cuisine, from Italian and Mexican to Vietnamese and Ethiopian. Reading Terminal Market, a historic food hall, is a food lover's paradise, where you can sample a wide variety of dishes and shop for local products.
Art and Culture

Philadelphia is a city that celebrates creativity and culture. Its thriving arts scene includes world-class theaters, music venues, and art galleries. The Kimmel Center for the Performing Arts hosts a wide range of performances, from Broadway shows to classical concerts. The city's Mural Arts Program has transformed neighborhoods with stunning murals, making Philadelphia an open-air gallery. You can also explore the vibrant street art scene in neighborhoods like Fishtown and Northern Liberties.
Vibrant Neighborhoods

Philadelphia is a city of distinct neighborhoods, each with its own character and charm. Old City, with its cobblestone streets and historic buildings, is perfect for history buffs. Rittenhouse Square is known for its upscale shopping and dining, while South Philadelphia offers a taste of the city's Italian heritage. The city's diverse neighborhoods provide a rich tapestry of experiences, whether you're exploring the hipster vibes of Fishtown or the cultural diversity of West Philadelphia.
Green Spaces and Parks

Despite being a bustling urban center, Philadelphia offers plenty of green spaces for relaxation and recreation. Fairmount Park is one of the largest urban parks in the country, boasting miles of trails, historic mansions, and scenic views of the Schuylkill River. The Schuylkill River Trail is a popular spot for walking, running, and biking. Additionally, Philadelphia has numerous community gardens and pocket parks where you can escape the city's hustle and bustle.
Sports Enthusiast's Paradise

Philadelphia has a passionate sports culture, and attending a game in this city is an experience like no other. Whether it's cheering for the Eagles at Lincoln Financial Field, the Phillies at Citizens Bank Park, or the 76ers at the Wells Fargo Center, you'll be immersed in the city's sports fervor. The city's sports history is rich, and you can explore it at venues like the Philadelphia Sports Hall of Fame.
Festivals and Events

Philadelphia hosts a multitude of festivals and events throughout the year, catering to a wide range of interests. The Philadelphia International Festival of the Arts (PIFA) showcases the city's cultural richness with performances and exhibitions. The Philadelphia Flower Show, the largest indoor flower show in the world, is a breathtaking spectacle for gardening enthusiasts. Other notable events include the Philadelphia Film Festival and the Philadelphia Science Festival, offering something for everyone.
Convenient Access to Nearby Attractions

Philadelphia's strategic location on the East Coast makes it an ideal starting point for exploring other nearby destinations. Within a few hours' drive, you can visit New York City, Washington, D.C., the Pocono Mountains, and the Jersey Shore. Philadelphia's well-connected transportation system, including Amtrak and regional airports, makes it easy to embark on exciting day trips or extended getaways.
Philadelphia, with its rich history, cultural vibrancy, and diverse offerings, is a destination that should be on every traveler's list. Whether you're a history buff, a foodie, an art enthusiast, or simply someone looking to explore a dynamic city, Philadelphia has something to offer. From the historic landmarks that shaped the nation to the thriving arts scene, eclectic neighborhoods, and delicious cuisine, this city offers an unforgettable experience. So, pack your bags and get ready to discover why Philadelphia truly is the "City of Brotherly Love."
Exploring Philadelphia is a journey through time, culture, and cuisine, and it's an experience that will leave you with lasting memories. As you plan your visit to the "City of Brotherly Love," here are a few tips to make the most of your trip:
Plan Ahead: Philadelphia has a lot to offer, so plan your itinerary in advance to ensure you don't miss out on any must-see attractions. Prioritize the sites and activities that interest you the most.
Historic Tours: Consider taking guided tours of historical sites like Independence Hall and the Liberty Bell. Knowledgeable guides can provide valuable insights and stories that enhance your understanding of American history.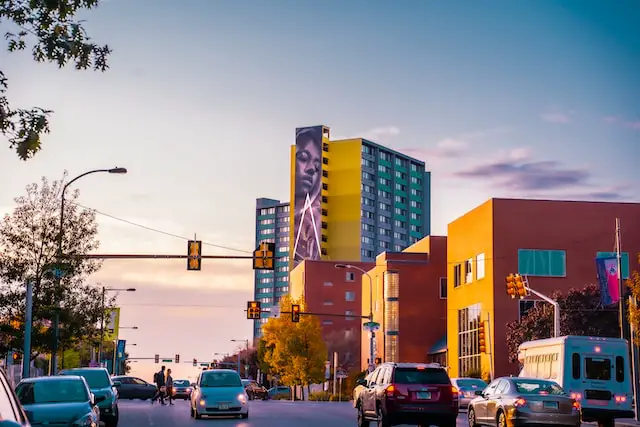 Art and Culture: Check the schedules of museums, theaters, and galleries to catch special exhibitions and performances during your visit. Philadelphia's cultural calendar is always brimming with exciting events.
Food Adventures: Don't limit yourself to the famous cheesesteaks; explore the city's culinary diversity. Try out the local specialties and venture into different neighborhoods to savor a variety of flavors.
Public Transportation: Philadelphia has a well-developed public transportation system, including buses, subways, trolleys, and regional rail. Consider using SEPTA for convenient and cost-effective travel within the city.
Seasonal Considerations: Philadelphia experiences all four seasons, so be mindful of the weather when planning your visit. Spring and fall are particularly pleasant for outdoor activities, while winter can be a great time for indoor exploration.
Local Events: Research local events and festivals happening during your stay. Attending a festival or special event can provide unique insights into the city's culture and community spirit.
Neighborhood Exploration: Take time to wander through different neighborhoods and immerse yourself in their unique atmospheres. You'll discover hidden gems, local shops, and charming street art along the way.
Sports Fanaticism: If you're a sports enthusiast, don't miss the opportunity to attend a live game. The energy and passion of Philadelphia sports fans are legendary.
Extend Your Stay: Philadelphia's central location on the East Coast makes it an excellent base for exploring nearby cities and attractions. Consider extending your trip to explore other destinations within easy reach.
In conclusion, Philadelphia is a city that beckons travelers with its rich history, vibrant culture, diverse neighborhoods, and culinary delights. Whether you're interested in delving into America's past, experiencing the arts, or simply enjoying the warmth and hospitality of its residents, Philadelphia has something for everyone. So, pack your bags, plan your itinerary, and embark on a journey of discovery in the "City of Brotherly Love." Your visit to Philadelphia is sure to be a rewarding and unforgettable experience.