10 underrated cities to add to your US itinerary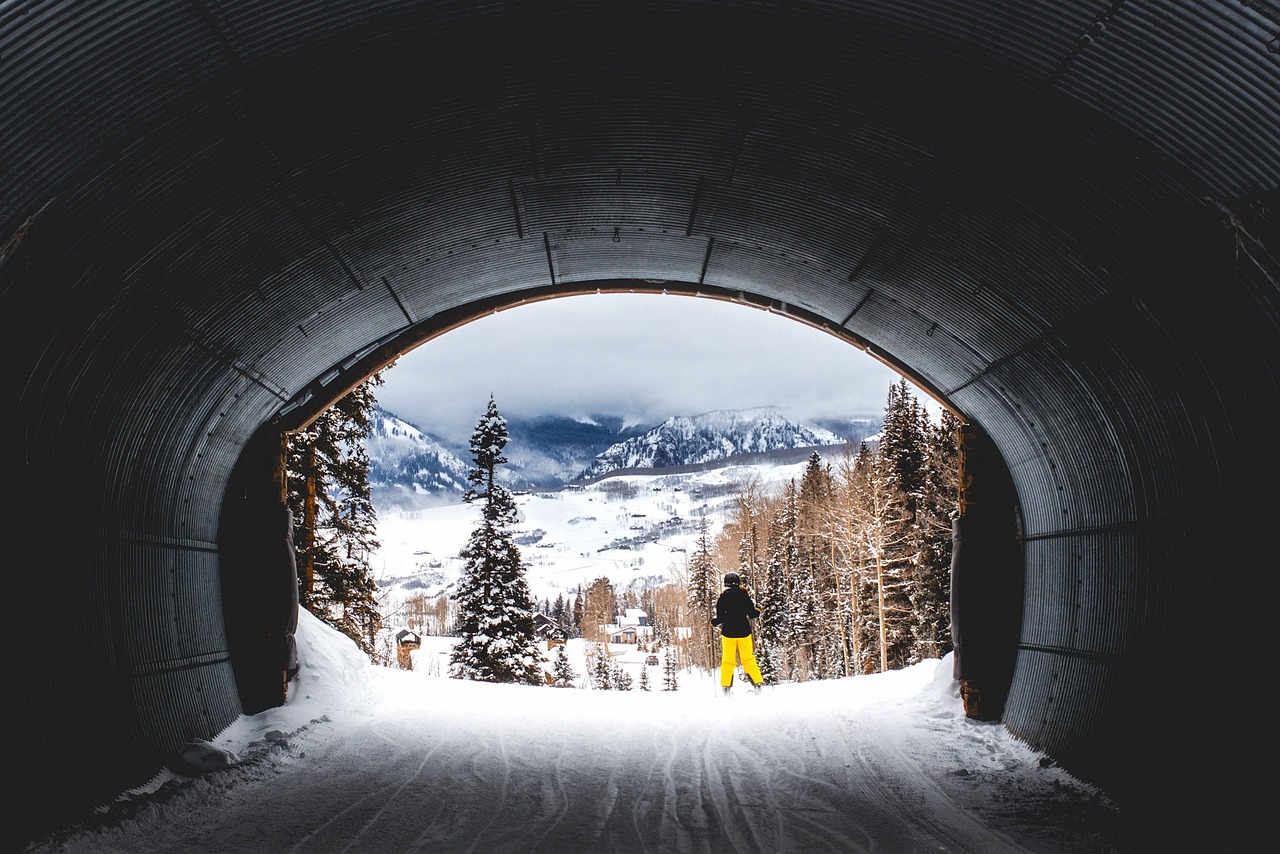 Traveling in the United States can be an adventure beyond the typical hotspots like New York City, Los Angeles, or Miami. In fact, some of the country's most rewarding destinations are its underrated cities. Take Pittsburgh, Pennsylvania, for instance, with its booming food scene, innovative art installations, and rich history of American industry. Or venture to Asheville, North Carolina, where you can enjoy both the stunning Blue Ridge Mountains and a vibrant city known for its thriving arts scene and historic architecture. Don't miss out on Madison, Wisconsin, a city with a lively college-town spirit, beautiful lakes, and a renowned farmer's market. Cities like these offer unique local cultures, less crowded attractions, and often, a more affordable travel experience. These underrated gems highlight the vast, diverse beauty and culture that truly makes the United States a remarkable country to explore.
Here are ten underrated cities in the United States that are well worth adding to your travel itinerary.
Boulder, Colorado

Nestled in the foothills of the Rocky Mountains, Boulder is known for its stunning natural beauty. The city is a paradise for outdoor enthusiasts, with countless hiking and biking trails. The scenic Flatirons are a sight to behold, and Eldorado Canyon State Park offers world-class rock climbing. But Boulder isn't just about the great outdoors. The city also boasts a vibrant food scene, with farm-to-table restaurants and craft breweries abound. The pedestrian-friendly Pearl Street Mall is lined with unique shops and cafes. Plus, the city's commitment to sustainability is commendable, making it an ideal destination for eco-conscious travelers.
Asheville, North Carolina

This charming mountain town in the heart of the Blue Ridge Mountains is known for its vibrant arts scene, historic architecture, and great outdoor adventures. Asheville has a thriving craft beer industry and the highly acclaimed Biltmore Estate, America's largest home. Take a walk in the historic downtown district to witness Art Deco, Beaux Arts, and Neo-Gothic buildings. Don't miss the River Arts District, where working artists in studios and galleries create everything from paintings to pottery.
Madison, Wisconsin

Madison, the state capital of Wisconsin, is known for its friendly locals and laid-back atmosphere. The city is located between two sparkling lakes and offers ample opportunities for water sports. It's also home to the University of Wisconsin, which contributes to the city's youthful and energetic vibe. Madison's food scene is remarkably diverse, with a notable emphasis on local and organic ingredients. The Dane County Farmers' Market, one of the largest producer-only farmers' markets in the U.S., is a must-visit.
Santa Fe, New Mexico

Santa Fe is a city rich in history, culture, and natural beauty. It's the oldest state capital in the U.S., and its unique blend of Native American, Hispanic, and Anglo cultures is reflected in its art, architecture, and food. Santa Fe is renowned for its vibrant arts scene, with over 250 galleries and the famous Santa Fe Opera. The city is also a gateway to outdoor adventures, with the Sangre de Cristo Mountains offering hiking, biking, and skiing.
Burlington, Vermont

Located on the eastern shore of Lake Champlain, Burlington is Vermont's largest city. It's known for its beautiful waterfront, vibrant arts scene, and a host of outdoor activities. The Church Street Marketplace, a pedestrian-only shopping and dining district, is a hub of activity. Burlington is also home to the University of Vermont, adding a youthful energy to the city. Plus, Vermont's famous maple syrup and craft beers are never far away.
Charleston, South Carolina

Charleston is a charming city that exudes Southern hospitality. It's known for its well-preserved architecture, rich history, and world-class restaurants. The Historic Charleston City Market, with its local vendors and sweetgrass basket weavers, is a must-visit. Charleston's beautiful waterfront offers opportunities for boating and fishing, and the nearby beaches are perfect for a day of relaxation. The city's history, which spans over 300 years, can be explored through its numerous historic sites and museums.
Savannah, Georgia

Savannah is a city that wears its history on its sleeve. Its historic district, filled with cobblestone streets, moss-draped oaks, and antebellum architecture, is one of the largest National Historic Landmark Districts in the U.S. But Savannah isn't just about history. The city also has a burgeoning food scene, numerous art galleries, and a vibrant nightlife. The Savannah College of Art and Design contributes to the city's youthful and creative atmosphere.
Bellingham, Washington

This Pacific Northwest city is often overshadowed by Seattle, but it has plenty to offer in its own right. Bellingham is a haven for outdoor enthusiasts, with access to the North Cascades National Park and the San Juan Islands. The city also has a vibrant downtown, with locally-owned shops, craft breweries, and a thriving arts scene. Plus, Bellingham's location near the Canadian border makes it a great base for exploring both the U.S. and Canada.
Boise, Idaho

Boise is a city that seamlessly blends urban and outdoor living. It boasts a vibrant downtown with a variety of dining and nightlife options, as well as a thriving arts scene. The Boise River Greenbelt, a 25-mile park in the heart of the city, offers excellent opportunities for biking, hiking, and wildlife viewing. Plus, Boise's close proximity to the Rocky Mountains and the Snake River Valley makes it a great base for exploring the great outdoors.
Providence, Rhode Island

Providence combines the friendliness of a small town with the culture and sophistication of a big city. The city is known for its diverse food scene, which is influenced by its large immigrant population and culinary schools. Providence is also home to Brown University and the Rhode Island School of Design, which contribute to the city's intellectual and creative vibe. Don't miss WaterFire, an award-winning fire sculpture installation on the three rivers in downtown Providence.
Each of these cities offers its unique charm and a plethora of activities for every type of traveler. Whether you're a foodie, a history buff, an art enthusiast, or an adventure seeker, you're sure to find a city on this list that piques your interest.