15 beautiful places to visit in Canada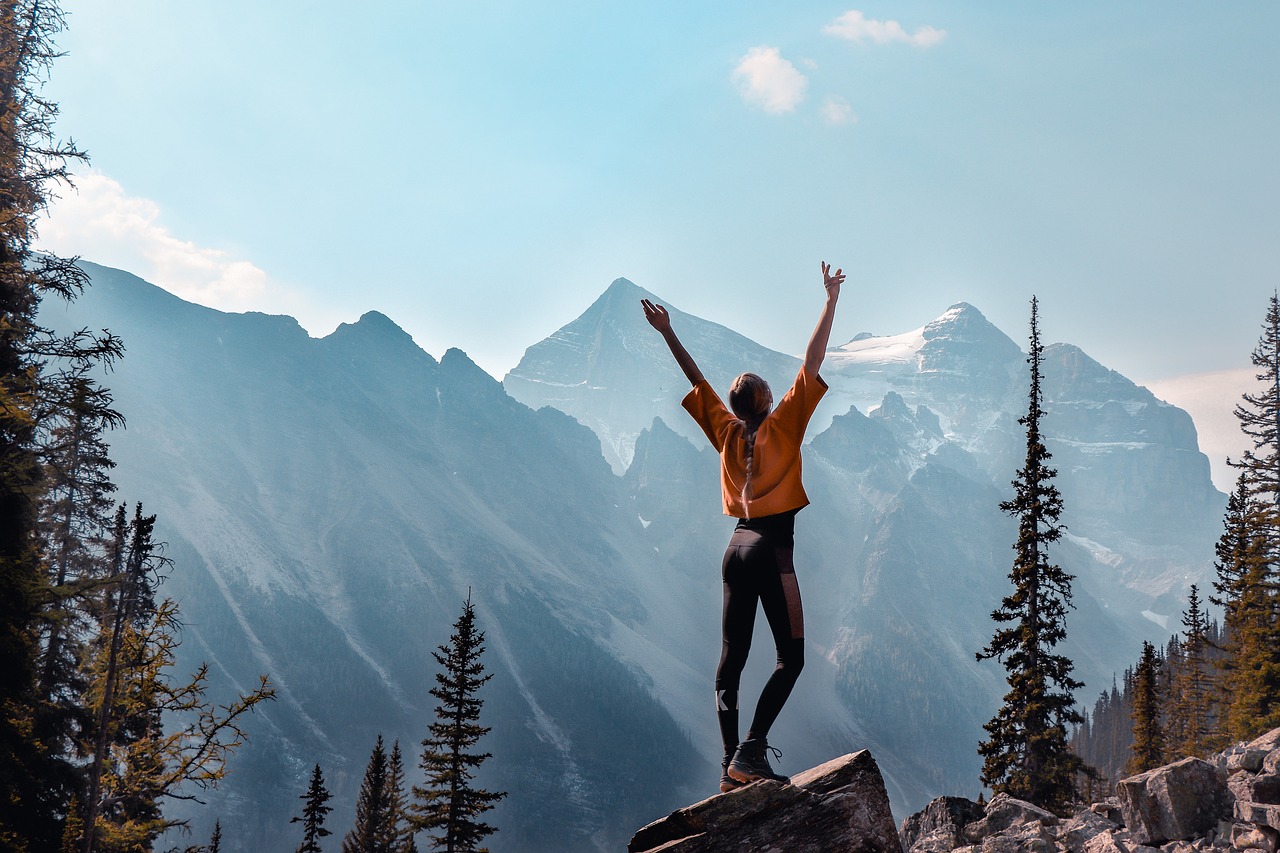 Canada, the second-largest country in the world, is a land of geographical diversity, showcasing a spectrum from its vast Arctic tundra to dense forests, towering mountains, and some of the world's most fascinating cities. This sprawling nation offers travelers a myriad of breathtaking destinations. Here's a curated list of 15 beautiful places you must visit in Canada.
Banff National Park, Alberta
Situated within the majestic Rocky Mountains, Banff National Park boasts of turquoise lakes, snow-capped peaks, and dense forests. The town of Banff, set within the park, offers luxury resorts, vibrant nightlife, and winter sports, making it a year-round destination.
Vancouver, British Columbia
A bustling west coast seaport, Vancouver blends urban sophistication with outdoor adventure. Visitors can enjoy the city's diverse arts scene, historical neighborhoods, and breathtaking views from places like Stanley Park. The nearby mountains offer opportunities for hiking and skiing.

Niagara Falls, Ontario
One of the most iconic natural wonders of the world, Niagara Falls is a must-visit. Beyond the falls themselves, the region offers wineries, a vibrant arts scene, and historical sites like the War of 1812 battlefield.

Quebec City, Quebec
Stepping into Quebec City is like entering a European village. With its cobblestone streets, historic stone buildings, and captivating Château Frontenac, this UNESCO World Heritage site offers a unique blend of history, architecture, and culture.

Whistler, British Columbia
Known globally for its world-class skiing and snowboarding, Whistler is a winter sports enthusiast's paradise. Beyond the snowy slopes, the village provides a vibrant nightlife, luxurious resorts, and summer activities like mountain biking and zip-lining.

Peyto Lake, Alberta
This glacier-fed lake is renowned for its distinctive bright blue color, shaped somewhat like a wolf's head. Found along the Icefields Parkway, this natural wonder changes its shade of blue, depending on the season and time of day.

Ottawa, Ontario
As Canada's capital, Ottawa houses historic landmarks like Parliament Hill and the Canadian Museum of History. During winter, the Rideau Canal becomes the world's longest skating rink.

Prince Edward Island
Best known as the setting of "Anne of Green Gables", PEI offers red sand beaches, luscious seafood, and a slower pace of life. Its pastoral landscapes and charming lighthouses provide an idyllic backdrop for any traveler.

Gros Morne National Park, Newfoundland and Labrador
A UNESCO World Heritage site, Gros Morne offers a mix of fjords, mountains, and coastal landscapes. It's an ideal place for hiking and witnessing the earth's mantle pushed out to the surface.

Victoria, British Columbia
Situated on Vancouver Island, Victoria, the capital city of British Columbia, is known for its historic architecture, gardens, and a British colonial past. The Butchart Gardens and Royal BC Museum are among its top attractions.

The Yukon and Northern Lights
Canada's far north offers a chance to witness the magical Aurora Borealis. The Yukon, with its rugged landscapes and gold rush history, is an adventurer's dream, especially during the winter when the Northern Lights dance across the sky.

Churchill, Manitoba
Known as the "Polar Bear Capital of the World", Churchill provides an unparalleled opportunity to see these majestic creatures in the wild. In addition, beluga whales and the Northern Lights make this remote town a must-visit.

Jasper National Park, Alberta
A quieter cousin to Banff, Jasper offers pristine wilderness with hot springs, glaciers, and lakes. The park is home to the Columbia Icefield and the spellbinding Spirit Island on Maligne Lake.

Tofino, British Columbia
A haven for surfers, nature lovers, and anyone wanting to escape to the wild, rugged coast of Vancouver Island. Tofino offers storm watching, hot springs, and the ancient rainforests of Pacific Rim National Park Reserve.

Montreal, Quebec
A city that blends North American charisma with European charm, Montreal is famous for its festivals, arts scene, and culinary delights. Old Montreal, with its historic architecture and cobblestone streets, provides a romantic backdrop, while Mount Royal offers panoramic views of the city.
In conclusion, Canada's vast expanse offers a myriad of beautiful places, each unique in its charm and experience. Whether you're an adventurer, a history buff, or someone in search of tranquility, Canada promises a destination that feels tailor-made for you.
While the aforementioned destinations offer a glimpse into Canada's vast beauty, there are numerous hidden gems and lesser-known spots that provide equally enriching experiences.
Haida Gwaii, British Columbia
Previously known as the Queen Charlotte Islands, Haida Gwaii is a remote archipelago on the northern Pacific coast of Canada. Rich in indigenous history, it offers temperate rainforests, untouched beaches, and a deep connection to the Haida First Nation's culture and traditions.
Thousand Islands, Ontario
Nestled in the Saint Lawrence River, the Thousand Islands region offers a scenic blend of woodlands, water, and wildlife. Here, you can explore historic mansions, lighthouses, and even a castle on Heart Island.
Waterton Lakes National Park, Alberta
Bordering Montana's Glacier National Park, Waterton offers pristine lakes, multifaceted mountain landscapes, and rich biodiversity. The park's Red Rock Canyon and the quaint Waterton townsite are visitor favorites.
Fundy National Park, New Brunswick
Home to the world's highest tides, this park offers a chance to walk on the ocean floor during low tide at the Bay of Fundy. Forest trails, waterfalls, and a rugged coastline make this destination a treasure of the Atlantic coast.
Auyuittuq National Park, Nunavut
For those truly seeking an Arctic adventure, this park on Baffin Island offers ice fields, fjords, and a chance to trek the Akshayuk Pass. Witnessing the midnight sun here is a surreal experience.
Okanagan Valley, British Columbia
Canada's wine country, the Okanagan Valley, is dotted with vineyards, orchards, and warm lakes. Cities like Kelowna and Penticton offer a mix of outdoor activities, cultural events, and, of course, wine tours.
Algonquin Provincial Park, Ontario
A paradise for canoeists and campers, this park is a vast wilderness showcasing Ontario's deciduous forests. Come autumn, Algonquin is a riot of colors, making it a perfect spot for fall foliage enthusiasts.
Magdalen Islands, Quebec
Situated in the Gulf of Saint Lawrence, this archipelago offers windswept landscapes, towering cliffs, and vibrant Acadian culture. It's a haven for wind sports, seal watching, and savoring fresh seafood.
Nahanni National Park, Northwest Territories
Centered around the South Nahanni River, this UNESCO World Heritage site is a wilderness of deep canyons, geothermal springs, and the iconic Virginia Falls, which is nearly twice the height of Niagara Falls.
Drumheller, Alberta
Often referred to as the "Dinosaur Capital of the World", Drumheller offers a journey back in time with its otherworldly badlands landscape and the renowned Royal Tyrrell Museum of Palaeontology.
Kluane National Park, Yukon
Dominated by mountains and glaciers, Kluane is home to Canada's highest peak, Mount Logan. The park is a UNESCO site and offers thrilling experiences like flightseeing tours over vast ice fields.
Saguenay–Lac-Saint-Jean, Quebec
This region is known for the stunning Saguenay Fjord, blueberry fields, and the historical village of Val-Jalbert. Whether kayaking the fjord or enjoying a local blueberry pie, it's a taste of Quebec's diverse offerings.
Cape Breton Island, Nova Scotia
Known for the Cabot Trail, one of the world's most scenic coastal drives, Cape Breton offers a blend of Celtic, Acadian, and indigenous cultures amidst its rugged landscapes.
Grouse Mountain, British Columbia
Just outside Vancouver, Grouse Mountain offers year-round activities, from skiing and snowboarding in the winter to hiking and wildlife viewing in the summer.
Athabasca Sand Dunes, Saskatchewan
Located in the far north, these are the most northerly active sand dunes in the world, presenting a landscape that seems out of place amidst the boreal forest.

In essence, the charm of Canada lies not just in its iconic destinations but also in its hidden corners, waiting to be discovered. Each province and territory offers a unique tapestry of experiences, making Canada a vast playground for every type of traveler.