21 Money Savings Hacks for Digital Nomads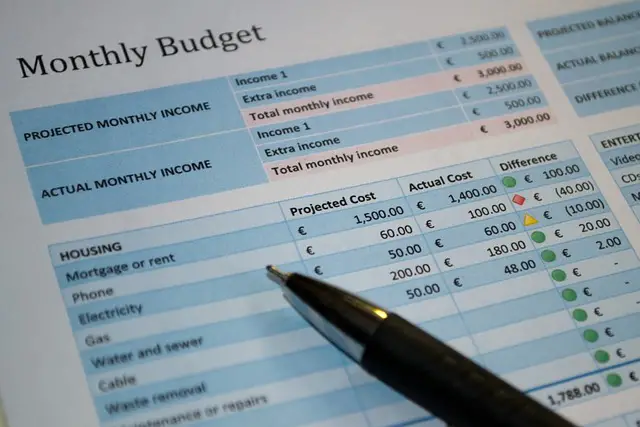 Digital nomads enjoy the freedom of working remotely and traveling the world. However, this lifestyle can be costly if not managed carefully. To help you save money and maximize your budget, we have compiled a list of 21 money-saving hacks specifically tailored to digital nomads.
Choose budget-friendly destinations

Opt for countries with a lower cost of living to stretch your budget further. Southeast Asia, Eastern Europe, and Latin America are popular options for digital nomads, offering affordable accommodation, food, and transportation.
Leverage house-sitting opportunities

House-sitting platforms like TrustedHousesitters connect travelers with homeowners in need of someone to look after their property while they're away. This can be a cost-effective way to secure accommodation, as you'll usually stay for free in exchange for taking care of the home and any pets.
Cook your own meals

Eating out regularly can quickly drain your budget. Instead, buy groceries and prepare your own meals. Not only will you save money, but you'll also have the opportunity to experiment with local ingredients and learn new recipes.
Use co-living spaces

Co-living spaces combine accommodation and co-working facilities, making them an ideal choice for digital nomads. These spaces often offer weekly or monthly rates, allowing you to save on both lodging and workspace costs.
Take advantage of travel rewards programs

Sign up for airline and hotel rewards programs to accumulate points and miles, which can be redeemed for flights, accommodation, and other travel-related expenses. Additionally, consider getting a travel rewards credit card that offers benefits like bonus points, waived foreign transaction fees, and travel insurance.
Book flights in advance and be flexible with dates

To save on airfare, book flights well in advance and be flexible with your travel dates. Use flight comparison websites like Skyscanner or Google Flights to find the best deals, and consider traveling during off-peak seasons for even lower fares.
Use public transportation

Public transportation is often cheaper than taxis or rideshare services. Research local transportation options, such as buses, trains, and subways, to save money while traveling. You can also purchase multi-day or weekly passes for additional savings.
Utilize free Wi-Fi

To minimize data roaming charges, take advantage of free Wi-Fi hotspots. Many cafes, libraries, and co-working spaces offer free internet access. Additionally, download offline maps and translation apps to use without an internet connection.
Negotiate long-term accommodation discounts

If you plan to stay in one location for an extended period, negotiate a discount with your landlord or hotel for a longer stay. Many property owners are willing to offer reduced rates for tenants who commit to a month or more.
Travel slowly

Traveling slowly not only allows you to immerse yourself in the local culture, but it can also save you money. By spending more time in one location, you'll reduce transportation costs and have more opportunities to find affordable accommodations and workspaces.
Find free or low-cost activities

Take advantage of free or low-cost attractions and activities, such as museums, parks, and walking tours. Websites like Meetup and Couchsurfing also offer events where you can meet locals and fellow travelers, often at little to no cost.
Purchase local SIM cards

Avoid expensive roaming charges by purchasing local SIM cards for your phone. This will give you access to affordable data plans and local calling rates, allowing you to stay connected without breaking the bank.
Use budget travel apps

Download budget travel apps like Hostelworld, Airbnb, and Agoda to find affordable accommodations. Additionally, apps like Splitwise and Trail Wallet can help you manage your expenses and track your spending, ensuring you stay within your budget while traveling.
Collaborate with fellow digital nomads

Connect with other digital nomads to share accommodation, transportation, and workspace costs. Platforms like NomadList and Facebook groups for digital nomads are great for networking and finding potential travel buddies with similar interests and budgets.
Utilize free co-working spaces

Instead of paying for a co-working space membership, look for free alternatives. Many cafes, libraries, and community centers offer free Wi-Fi and comfortable workspaces. However, be sure to support these businesses by making a purchase or two during your stay.
Invest in a multi-currency account

Opening a multi-currency account, such as those offered by Wise (formerly TransferWise) or Revolut, can help you save on currency conversion fees and international ATM withdrawal charges. These accounts often come with a debit card, making it easy to manage your finances on the go.
Choose local markets over supermarkets

Shop at local markets for fresh produce and other groceries. Not only will you save money, but you'll also get a taste of the local cuisine and support small businesses.
Travel light

Traveling with a minimal amount of luggage can save you money on checked baggage fees and make it easier to navigate public transportation. Invest in a high-quality carry-on backpack and pack only the essentials.
Look for discounts on activities and attractions

Many attractions offer discounts for students, seniors, or other groups. Research available discounts before you go and bring any necessary identification or membership cards to take advantage of these deals.
Opt for travel insurance with a high deductible

Travel insurance is essential for digital nomads, but it can be expensive. To save on insurance costs, consider choosing a policy with a higher deductible. This will lower your premium, but be prepared to pay more out-of-pocket in case of a claim.
Monitor your spending habits

Regularly review your spending habits to identify areas where you can cut back. Set a budget for yourself and track your expenses using budgeting apps or spreadsheets. By staying aware of your spending, you can make informed decisions and prioritize your financial goals.
Conclusion
Adopting these money-saving hacks can help you make the most of your digital nomad lifestyle while maintaining a budget. By being resourceful and proactive, you can minimize your expenses and travel the world without compromising your financial well-being. Embrace these strategies to maximize your experiences and make your remote work journey a fulfilling and affordable adventure.