30 Best Places to Visit in France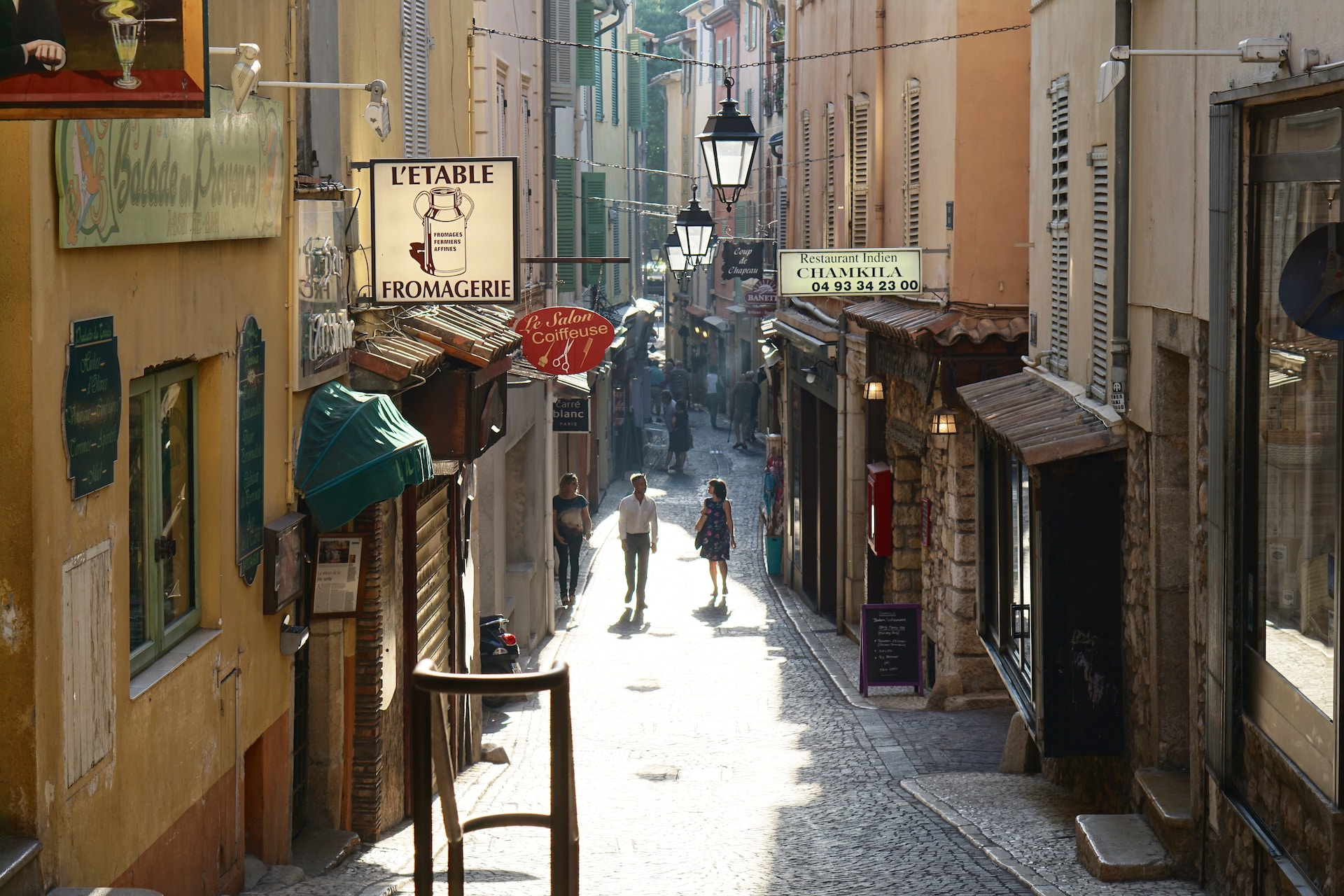 France, a country bursting with rich history, beautiful landscapes, stunning architecture, and delectable cuisine, boasts an overwhelming wealth of tourist attractions. With charming villages, iconic landmarks, luxurious vineyards, and a multitude of cultural treasures, it's tough to narrow down the top destinations. Still, here are 30 of the best places to visit in France, each boasting a unique charm and offering an unforgettable experience.
Paris: No list would be complete without the French capital, Paris, often referred to as 'The City of Lights'. Known for the Eiffel Tower, Notre Dame, Louvre Museum, and Champs-Élysées, Paris' romantic atmosphere, art, history, and cuisine are unparalleled.
French Riviera (Côte d'Azur): Famous for its glamorous beaches, upscale resorts, and charming towns like Nice, Cannes, and the billionaire's playground, Saint-Tropez. The city-state Monaco, with its famous casino, is also on the Riviera.
Provence: Celebrated for its lavender fields, olive groves, and vineyards. The historic city of Avignon, the Roman amphitheatre in Arles, and Gordes, one of France's most beautiful villages, are must-visits.
Loire Valley: This UNESCO World Heritage site is dotted with extravagant châteaux, medieval towns, and vineyards. Don't miss Château de Chambord and Château de Chenonceau.
Bordeaux: Known globally for its wine, Bordeaux is also home to an impressive number of preserved historical buildings. The Port de la Lune and the Miroir d'Eau are highlights.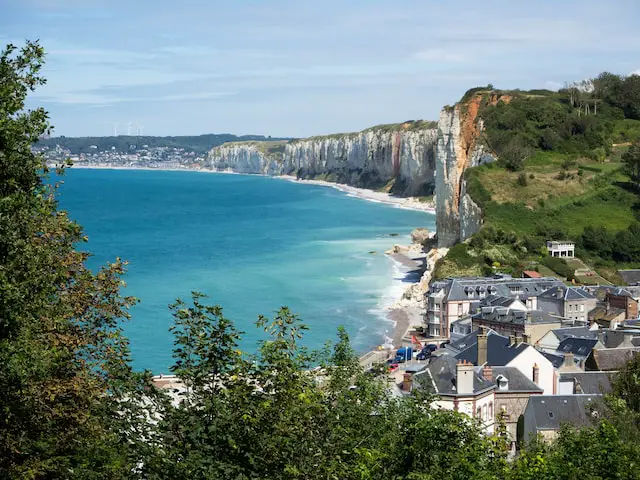 Normandy: Famous for the D-Day beaches, but also offers the awe-inspiring Mont Saint-Michel, the picturesque port town of Honfleur, and the beautiful cliffs of Étretat.
The Dordogne: Medieval castles, beautiful villages, and prehistoric cave paintings in Lascaux make this region a rich tapestry of human history.
Alsace: Strasbourg, its capital, charms visitors with its half-timbered houses, scenic canals, and its stunning cathedral. The region is also known for its wine route and Christmas markets.
Lyon: France's culinary capital is known for its Renaissance and Roman districts, the Basilica of Notre-Dame de Fourvière, and the stunning views over the city from Fourvière Hill.
Marseille: France's oldest city features the historic neighborhood of Le Panier, the Old Port, and the impressive Basilica Notre-Dame de la Garde.
Versailles: Home to the world-famous Palace of Versailles, an epitome of absolute monarchy of the Ancien Régime.
The French Alps: A paradise for nature lovers, hikers, and skiers. Chamonix and Grenoble are popular bases for exploring the mountains.
Corsica: A Mediterranean island offering beautiful beaches, mountain peaks, and historical sites like the Bonifacio Citadel.
Champagne: Renowned for its sparkling wine, it also offers Gothic churches, and the historic city of Reims.
Brittany: Known for its rugged coastline, historic towns, and unique Celtic culture. Don't miss Saint-Malo and the ancient megaliths at Carnac.
Burgundy: Famous for its wine, it also offers historic sites like the Abbey of Cluny and Dijon's medieval center.
Lille: A charming northern city boasting the Old Stock Exchange, Lille Cathedral, and the modern EUROLILLE.
Annecy: Known as the 'Venice of the Alps', it charms visitors with its canals, pastel-colored houses, and the Annecy Castle.
Nantes: The city features the Castle of the Dukes of Brittany and the unique Machines of the Isle of Nantes.
Rouen: A city marked by history, home to the magnificent Rouen Cathedral, and the site where Joan of Arc was martyred.
Sainte-Chapelle, Paris: Known for its stunning stained glass, it's a medieval gem within Paris.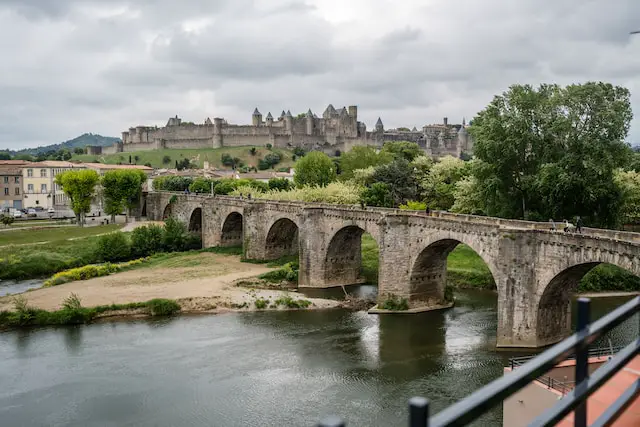 Carcassonne: An impressive medieval fortified town that seems straight from a fairy tale.
Toulouse: Known as 'The Pink City', its highlights include the Capitole de Toulouse and the Saint-Sernin Basilica.
Puy du Fou: A historical theme park in Les Epesses, it offers a journey through time with spectacular shows.
The Camargue: A natural region renowned for its unique wildlife, including flamingos and white horses, and its Gypsy culture.
Biarritz: A luxurious seaside town, known for its healing sea waters, surfing, and the art deco Casino Barrière.
Chartres: Known for the Cathedral of Notre Dame, one of the finest examples of French Gothic architecture.
Verdon Gorge: A river canyon often considered Europe's most beautiful. It offers water sports, rock climbing, and hiking.
Giverny: Home to Monet's House and Gardens, a paradise for art and nature lovers alike.
Aix-en-Provence: Known for its beautiful old town, thermal springs, and Cours Mirabeau, lined with plane trees and elegant townhouses.
Each place on this list reflects a different aspect of French culture, history, or natural beauty, revealing a country with a wealth of attractions for every traveler. France's rich history, diverse landscapes, and unique regional identities make it a country that continues to captivate and inspire. Whether it's your first visit or you're a returning traveler, there's always something new and enchanting to discover in France.