40 Best Things to do in Medellin Colombia
Medellin, located in the Antioquia region of Colombia, is the second-largest city in the country and an important economic hub. Nestled within the Aburrá Valley and surrounded by beautiful mountains, the city boasts of a year-round spring-like climate, earning it the nickname "City of Eternal Spring".
Known for its rich culture, warm people (known as Paisas), bustling nightlife, and beautiful landscapes, Medellin has undergone a transformation in the past few decades. Once infamous for high levels of violence and drug trafficking, the city has turned around to become a model of urban development and innovation. It's now known for its initiatives in sustainable transport, public spaces, and social programs.
Here are some of the many reasons why you might want to visit Medellin:
Innovative Urban Planning: Medellin is renowned for its innovative approach to urban planning and social innovation. The city has developed an efficient public transportation system, which includes the Metro, MetroCable (cable car), and Metroplús (BRT system), connecting even the most remote parts of the city and promoting social inclusion.
Cultural Richness: Medellin is a cultural hub, with numerous museums, theaters, libraries, and public spaces that foster social and cultural activities. The Museum of Antioquia, housing an extensive collection of works by Medellin native Fernando Botero, and Parque Explora, an interactive science and technology park, are among the popular cultural attractions.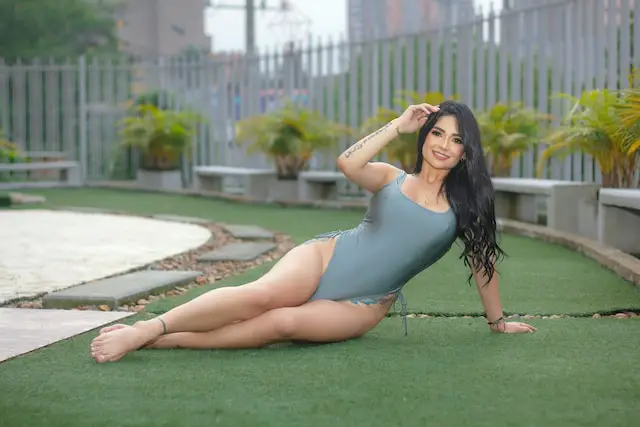 Outstanding Public Spaces: The city boasts a variety of public spaces for leisure and recreation, including the Botanical Garden, North Park, Arvi Park, and numerous urban parks.
Vibrant Nightlife: The city's nightlife, especially around Parque Lleras in El Poblado, is known for its vibrant and diverse offerings, including bars, clubs, and live music venues.
Coffee and Gastronomy: As part of a country known for producing some of the best coffee in the world, Medellin offers excellent coffee-tasting opportunities. The local cuisine, characterized by traditional Paisa dishes like Bandeja Paisa, is another gastronomic delight.
Festivals and Events: The city hosts numerous cultural events and festivals. The most famous one is the Feria de las Flores (Flower Festival), an annual event with flower displays, parades, music, and dance.
Learning Spanish: Medellin has become a popular destination for language learners, with numerous language schools offering Spanish courses.
Proximity to Nature: The city's geographical location allows for easy access to nature reserves, hiking trails, and day trips to nearby towns like Guatapé.
Pleasant Climate: Medellin's average temperature is about 72°F (22°C), making it comfortable to explore the city at any time of the year.
Despite its past challenges, Medellin has become a symbol of resilience and reinvention. It has been internationally recognized for its urban innovation, commitment to education, and social integration programs. Whether you're looking to immerse yourself in Colombian culture, explore innovative urban design, or simply enjoy the city's vibrant energy, Medellin has much to offer.
Parque Explora: Begin your journey in Medellin by visiting this interactive science and technology museum. It offers four main halls, an aquarium, a vivarium, and an open-air spaces for an interactive learning experience.
Comuna 13 Graffiti Tour: Witness the neighborhood's transformation from one of the most dangerous areas to a vibrant community known for its colorful murals and hip-hop culture.
El Pueblito Paisa: Experience traditional Paisa culture in this mock village that provides a glimpse into Colombia's past. Enjoy delicious local cuisine at the onsite restaurants.
Botanical Garden: Spread over 14 hectares, it boasts 4,500 flowers and 139 bird species. The stunning Orquideorama structure is a sight to behold.
Arvi Park: A large eco-tourism site, offering hiking, picnicking, and a local market. Access it via the MetroCable for spectacular views of Medellin.
Plaza Botero: Located in the Old Quarter, it's home to 23 bronze sculptures by renowned Colombian artist Fernando Botero.
Medellin MetroCable: The city's pride and joy, this cable car system provides not just transportation, but stunning views of the city.
Parque Lleras: This vibrant area in El Poblado is the place to be for nightlife, filled with bars, clubs, and restaurants.
Museo de Antioquia: The city's oldest museum offers an extensive collection of works by Botero and Pedro Nel Gómez.
Coffee Farm Tour: Colombia is known for its coffee, and you can learn about the cultivation and brewing process.
Real City Walking Tours: Explore the city's hidden gems and learn about its complex history and ongoing transformation.
Ride the Medellin Metro: Experience the city's daily life and enjoy the architecture and art installations in various stations.
Salsa Dancing: Whether a beginner or an expert, join a local salsa club or take a lesson. Dance is an integral part of Colombian culture.
Cerro Nutibara: Visit this hill in the city center, home to Pueblito Paisa and boasting panoramic city views.
El Castillo Museum: This gothic-style castle-turned-museum houses European art and antique furniture. Its gardens are perfect for a picnic.
Parque Norte: A traditional amusement park suitable for families with rides and attractions.
Explore El Poblado: Medellin's upscale district, filled with boutiques, cafes, and some of the city's best restaurants.
Try Bandeja Paisa: This local dish is a must-try. It's a hearty platter with beans, rice, pork, sausage, plantain, and avocado.
Mercado del Rio: This gourmet food market offers a variety of cuisines and local coffee. A great place to relax and people-watch.
House of Memory Museum: Learn about the country's armed conflict and its victims in this thoughtful and moving museum.
La Sierra Tours: Take this guided tour in one of Medellin's developing neighborhoods to understand the city's efforts in social innovation.
Santa Fe Zoo: Visit the city's zoological park housing various animals, a great option for families.
Guatape Day Trip: A couple of hours from Medellin, this colorful town is known for its unique zocalos and the monolithic Rock of Guatape.
Planetarium of Medellin: It offers an educational experience about space. The dome allows for captivating visualizations of the universe.
Atanasio Girardot Sports Complex: Enjoy a local football match or use the public sports facilities.
Jardin Botanico: Attend a concert, explore the butterfly house, or relax in the tranquility of these urban gardens.
San Pedro Cemetery Museum: An unusual attraction that is a museum by day and a cemetery by night, with beautiful marble sculptures.
Parque de los Deseos: An urban park that hosts events and concerts. It's also home to the planetarium and Parque Explora.
Explore Sabaneta: A small town just south of Medellin, with the traditional Antioquian architecture and the famous Santa Ana Church.
Tour Pablo Escobar's House: Learn about Medellin's infamous history by touring the remnants of the drug lord's mansion.
Modern Art Museum: Delve into contemporary art in this sleek museum housing works by both Colombian and international artists.
Cisneros Square: At night, this public space transforms into a light spectacle with its 300 illuminated mechanical flowers.
Pedregal Station and Botanical Garden: A combination of a metro station, a cable car, and a botanical garden, showcasing an integration of public infrastructure and nature.
Laureles: This middle-class neighborhood offers a truly local experience with tree-lined avenues, parks, and authentic eateries.
Visit Itagui: South of Medellin, known for its leather goods and the Chimeneas Park.
Rio Claro Reserve: A couple of hours away, it's perfect for nature lovers, offering activities like rafting, hiking, and caving.
Bolivar Park: A social hub filled with vendors, street performers, and ice cream carts. The Metropolitan Cathedral borders the park.
EAFIT University: Visit this university for its architectural beauty, cultural activities, and public language exchange program.
Las Palmas Bike Ride: If you're into cycling, ride up the Las Palmas for an epic view. Don't forget to try local food at the food stalls on the top.
Shopping at El Hueco: Shop for bargain clothes, accessories, and electronics in the bustling shopping district.
Remember, Medellin is more than just a destination. It's a city with a history and an exciting future, an example of transformation and resilience, and a testament to the human spirit. With its perfect climate, it lives up to its nickname – the "City of Eternal Spring". Enjoy exploring!