45 Best Things to Do in Copenhagen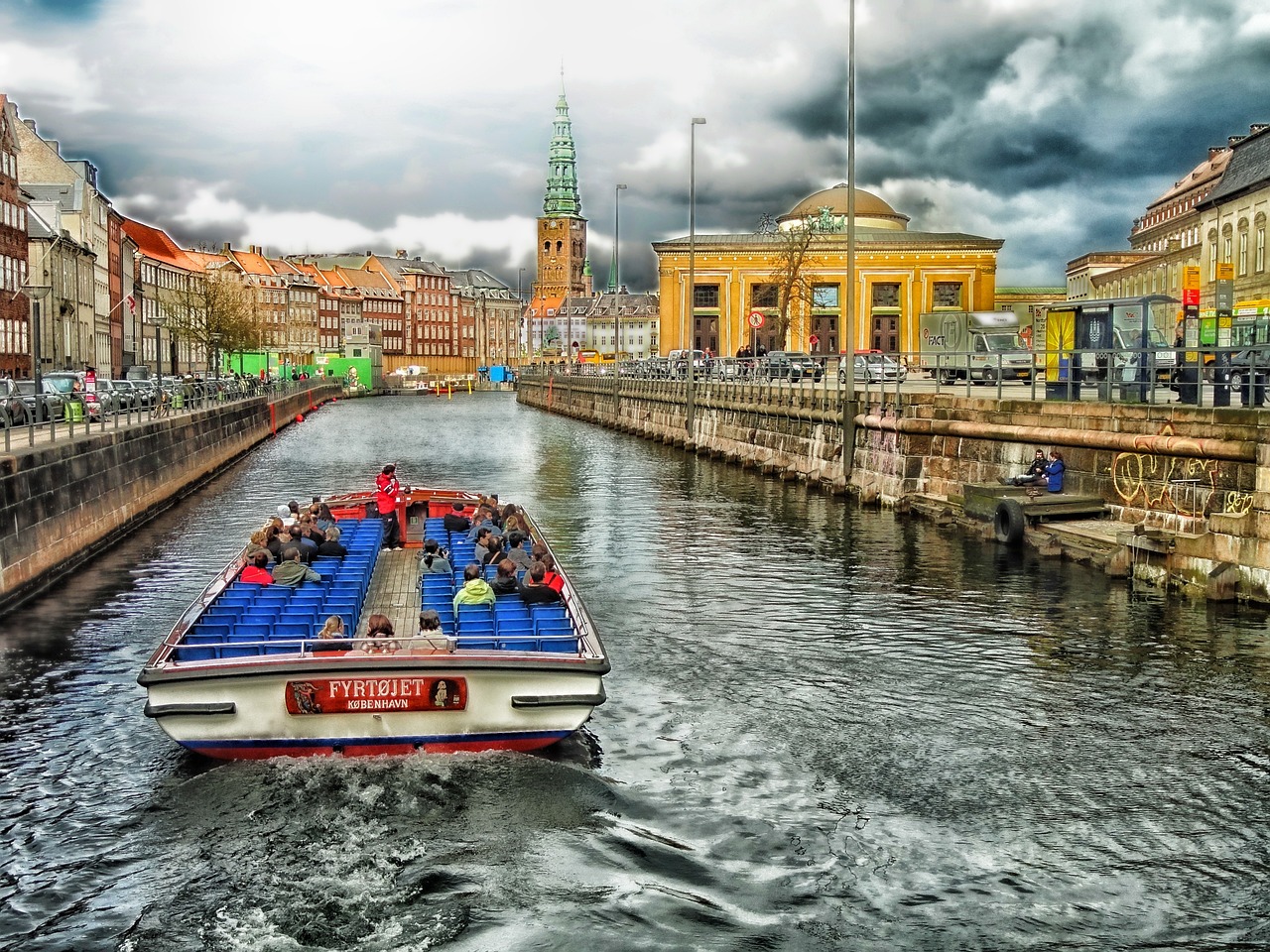 Copenhagen, the capital of Denmark, is a city that seamlessly blends the old with the new. From its historic palaces and churches to its modern design studios and trendy cafes, there's something for everyone in this vibrant Nordic city. Here are 45 of the best things to do in Copenhagen:
Tivoli Gardens: One of the world's oldest amusement parks, Tivoli Gardens is a must-visit for anyone visiting Copenhagen. Whether you're a thrill-seeker or just want to enjoy the beautiful gardens, there's something for everyone.
Nyhavn: This picturesque harbor area, with its colorful buildings and historic ships, is perfect for a leisurely stroll or a canal tour.
The Little Mermaid: A symbol of Copenhagen, this iconic statue is based on Hans Christian Andersen's fairy tale.
Rosenborg Castle: This renaissance castle houses the Danish crown jewels and offers a glimpse into royal history.
Strøget: One of Europe's longest pedestrian streets, Strøget is lined with shops, cafes, and street performers.
National Museum: Dive into Denmark's history, from the Vikings to the modern era, at this comprehensive museum.
Christiansborg Palace: This impressive palace is home to the Danish Parliament, Supreme Court, and Prime Minister's Office.
Freetown Christiania: Experience the unique atmosphere of this self-proclaimed autonomous neighborhood known for its alternative lifestyle.
Round Tower: Climb to the top of this 17th-century tower for panoramic views of the city.
Copenhagen Opera House: One of the most modern opera houses in the world, it's a treat for both the eyes and ears.
Amalienborg Palace: The winter residence of the Danish royal family, visitors can witness the changing of the guard here daily.
Copenhagen Zoo: Home to over 3,000 animals, this zoo is one of the oldest in Europe.
Torvehallerne: A gourmet food market where you can sample local delicacies.
National Gallery of Denmark: Explore Danish and international art from the last seven centuries.
Kastellet: This star-shaped fortress is one of the best-preserved in Northern Europe.
Copenhagen Contemporary: A dynamic art center showcasing contemporary visual arts.
Botanical Garden: A peaceful oasis in the city, home to thousands of plant species.
Glyptoteket: This art museum boasts an impressive collection of sculptures and paintings.
Bakken: The world's oldest operating amusement park, located in the nearby Dyrehaven forest.
Copenhagen Street Food: Enjoy a variety of international cuisines at this bustling food market.
Church of Our Saviour: Climb the spiral tower for a bird's-eye view of Copenhagen.
Designmuseum Denmark: Discover the best of Danish design, from furniture to fashion.
Louisiana Museum of Modern Art: Located just outside Copenhagen, this museum is renowned for its modern and contemporary art collection.
The Blue Planet: Northern Europe's largest aquarium, home to thousands of marine species.
Malmö Day Trip: Take a short train ride across the Øresund Bridge to visit Copenhagen's Swedish neighbor.
Copenhagen Lakes: A series of picturesque lakes perfect for a leisurely walk or bike ride.
SMK Fridays: Enjoy art, music, and drinks at the National Gallery of Denmark's special Friday events.
King's Garden: The oldest and most visited park in Copenhagen, ideal for picnics and relaxation.
Cisternerne: Explore this former water reservoir turned art space, located underground.
Superkilen: A unique urban park celebrating global diversity.
Experimentarium: A science center where visitors can engage in hands-on experiments.
The Royal Library: Also known as the Black Diamond, this modern architectural gem is worth a visit.
Grundtvig's Church: An architectural masterpiece, this church is a blend of Gothic and Expressionist styles.
Vesterbro: Explore this trendy neighborhood known for its nightlife and independent shops.
Copenhagen Canal Tour: See the city from a different perspective on a boat tour.
Danish Jewish Museum: Learn about the history of the Jewish community in Denmark.
Ripley's Believe It or Not! Museum: A quirky museum filled with oddities from around the world.
Bike Copenhagen: Rent a bike and explore the city like a local.
Copenhagen Cooking & Food Festival: Attend this annual event to taste the best of Danish cuisine.
Frederiksberg Gardens: A romantic landscape garden perfect for a leisurely stroll.
Hirschsprung Collection: Admire Danish art from the 19th and early 20th centuries.
Museum of Copenhagen: Discover the history of the city from its foundation to the present day.
Assistens Cemetery: The resting place of famous Danes like Hans Christian Andersen and Søren Kierkegaard.
Wallmans Circus Building: Enjoy a dinner show in this historic venue.
Copenhagen Pride: Celebrate LGBTQ+ rights and culture at this annual festival.
In conclusion, Copenhagen is a city that offers a rich tapestry of experiences, from its historic landmarks to its modern attractions. Whether you're a history buff, a foodie, or just looking to explore a new city, Copenhagen has something to offer for every traveler.