48 Hours in Tokyo
Tokyo, the capital city of Japan, is a bustling metropolis that effortlessly combines the ancient with the modern. From historical temples and serene gardens to cutting-edge technology and world-class cuisine, Tokyo offers an unforgettable experience for every traveler. If you only have 48 hours to explore this vibrant city, you'll want to make the most of your time. In this comprehensive guide, we'll provide you with an itinerary that will help you experience the best of Tokyo in just two days.
Day 1: A Taste of Tradition and Modernity
Morning: Arrival and First Impressions
Haneda or Narita Airport

Your Tokyo adventure will likely begin at one of the city's two major airports: Haneda or Narita. Upon arrival, purchase a Suica or Pasmo card, which will allow you to easily navigate Tokyo's extensive public transportation system. If you're planning to explore other cities in Japan, consider purchasing a Japan Rail Pass before your trip.
Head to Your Accommodation

Choose a centrally located hotel or Airbnb in neighborhoods such as Shinjuku, Shibuya, or Ginza. These areas offer easy access to major attractions and transportation hubs. After checking in, freshen up and get ready to explore Tokyo.
Morning: Explore Asakusa and Senso-ji Temple
Asakusa

Begin your Tokyo adventure in Asakusa, a district that offers a glimpse into the city's rich history. Asakusa is easily accessible via the Ginza or Asakusa subway lines.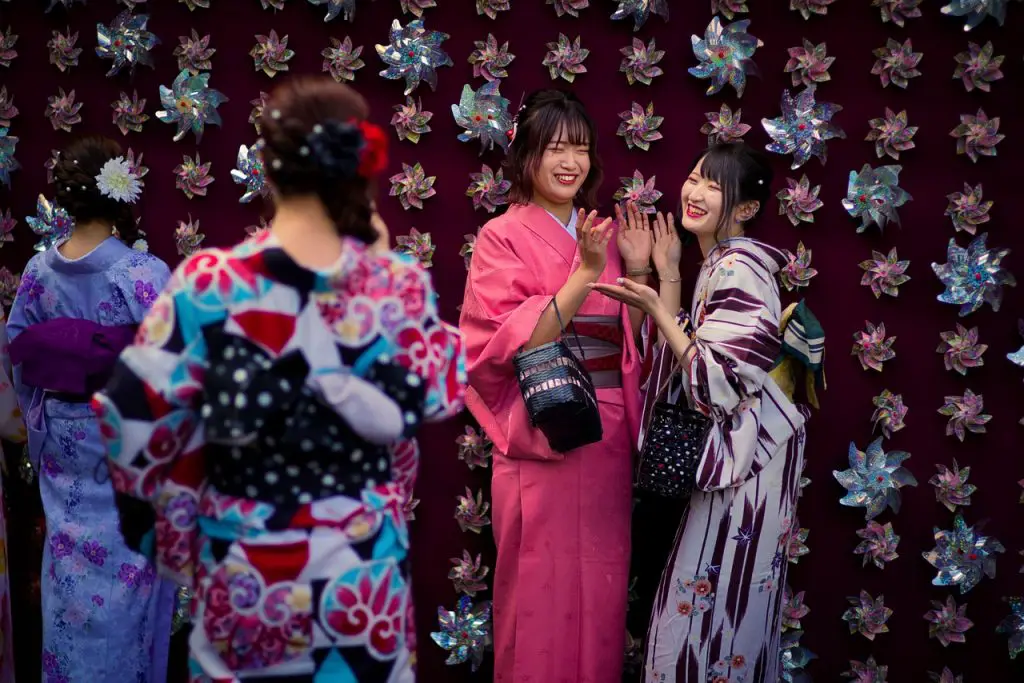 Senso-ji Temple

Visit Senso-ji, Tokyo's oldest and most famous Buddhist temple. Enter through the Kaminarimon (Thunder Gate), admire the temple's impressive architecture, and wander around the surrounding Nakamise-dori shopping street, where you can purchase souvenirs and traditional Japanese snacks.
Sumida Park

Take a stroll along Sumida Park and enjoy the view of the Sumida River. If you're visiting during cherry blossom season (late March to early April), you'll be treated to a breathtaking display of blooming sakura trees.
Lunch: Savor Japanese Cuisine
Ramen, Sushi, or Tempura

For lunch, indulge in some authentic Japanese cuisine. Sample mouth-watering ramen at a local ramen shop, enjoy freshly prepared sushi at a sushi bar, or try crispy tempura at a tempura restaurant.
Afternoon: Discover Akihabara and Ginza
Akihabara

After lunch, head to Akihabara, Tokyo's famous electronics and anime district. Browse through the many shops selling gadgets, manga, and anime merchandise. If you're a fan of Japanese pop culture, you can spend hours exploring this vibrant area.
Ginza

Next, make your way to Ginza, Tokyo's upscale shopping district. Browse through the high-end boutiques, admire the stunning architecture, and if you're a fan of Japanese stationery, visit the renowned Itoya store.
Evening: Enjoy the Nightlife in Shinjuku
Shinjuku

As the sun sets, make your way to Shinjuku, one of Tokyo's most popular entertainment districts. Shinjuku offers a plethora of dining options, bars, and entertainment venues.
Dinner and Drinks

Choose from a wide range of izakayas (Japanese pubs), where you can enjoy delicious food and drinks. If you're feeling adventurous, try the famous yakitori (grilled chicken skewers) at Omoide Yokocho, a narrow alley filled with tiny bars and eateries.
Karaoke
Complete your night in Shinjuku with a quintessential Japanese experience: karaoke. Head to one of the many karaoke establishments in the area, such as Karaoke Kan or Big Echo. Rent a private room with friends or join the locals in singing your favorite tunes. Many karaoke venues offer an all-you-can-drink option, so you can keep the party going late into the night.
Day 2: Embrace Nature, Art, and Shopping
Morning: Energize with a Traditional Japanese Breakfast
Traditional Japanese Breakfast

Start your second day in Tokyo with a traditional Japanese breakfast. Many hotels offer this option, or you can visit a local restaurant. A typical Japanese breakfast includes rice, miso soup, grilled fish, pickles, and tamagoyaki (rolled omelette).
Morning: Experience Nature in the Heart of the City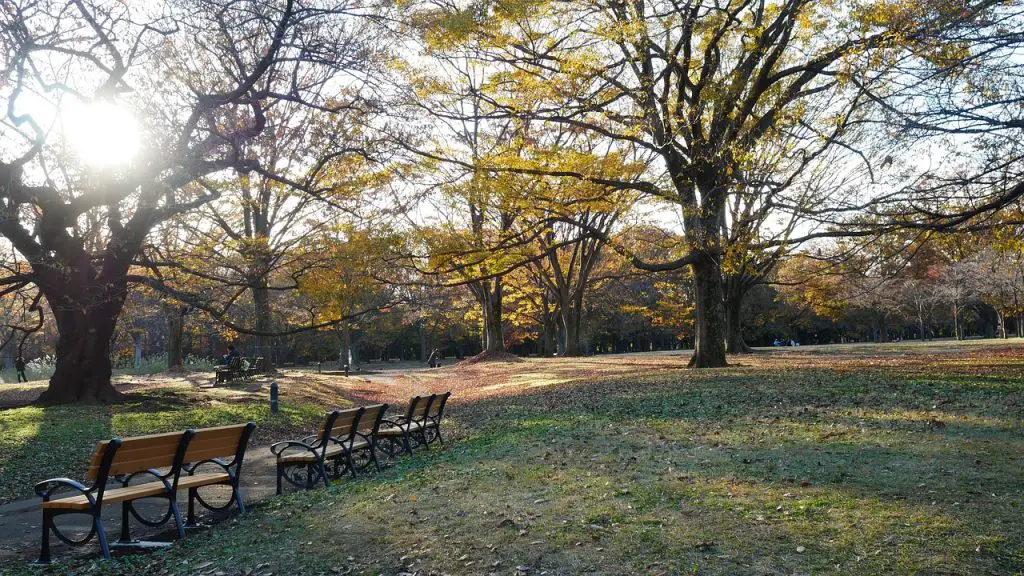 Meiji Shrine and Yoyogi Park

After breakfast, head to the nearby Meiji Shrine, a Shinto shrine dedicated to Emperor Meiji and his wife, Empress Shoken. The shrine is surrounded by a tranquil forest, providing a peaceful escape from the bustling city. After exploring the shrine grounds, take a leisurely walk through Yoyogi Park, one of Tokyo's largest and most popular parks.
Late Morning: Art and Culture in Roppongi
Roppongi

Next, make your way to Roppongi, an area known for its art museums, galleries, and vibrant nightlife. Roppongi is easily accessible via the Hibiya or Oedo subway lines.
Mori Art Museum or The National Art Center, Tokyo

Visit one of Roppongi's renowned art museums, such as the Mori Art Museum, located in the Roppongi Hills complex, or The National Art Center, Tokyo. Both museums feature contemporary art exhibitions and offer stunning views of the city from their observation decks.
Lunch: Unique Dining Experiences
Themed Cafes and Restaurants

For lunch, immerse yourself in Tokyo's quirky dining scene by visiting a themed cafe or restaurant. Options include the Kawaii Monster Cafe, where you can enjoy colorful food in a vibrant, over-the-top setting, or the Ninja Akasaka, which offers a ninja-themed dining experience.
Afternoon: Shop 'til You Drop in Shibuya and Harajuku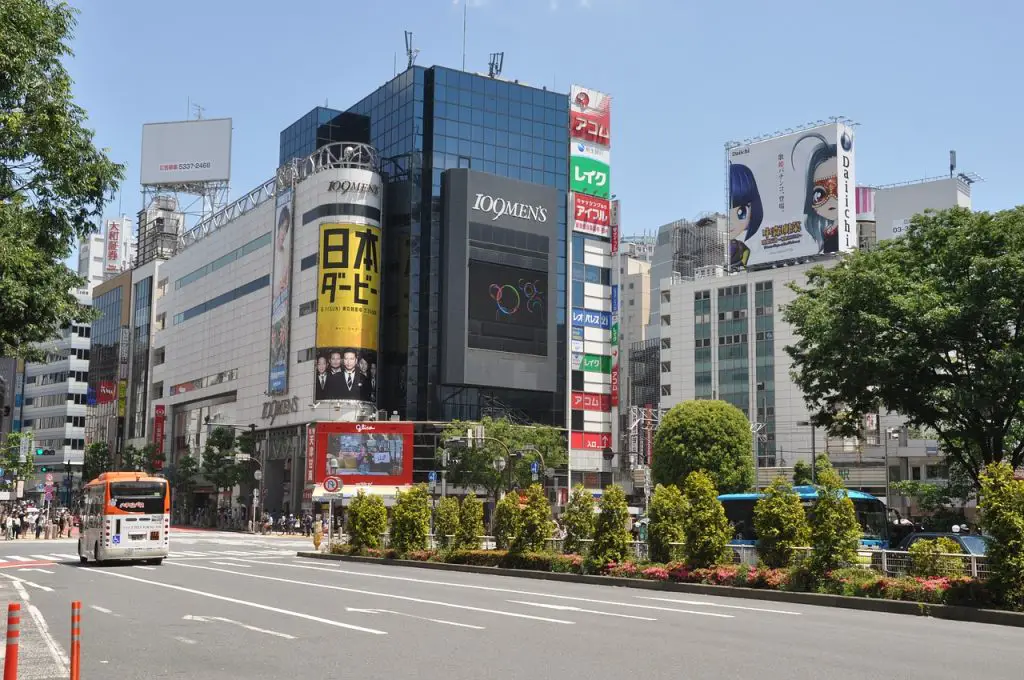 Shibuya

After lunch, head to Shibuya, one of Tokyo's busiest shopping districts. Start at the iconic Shibuya Crossing, the world's busiest pedestrian intersection, and snap a photo with the famous Hachiko statue nearby.
Shopping in Shibuya

Explore Shibuya's many shopping options, from trendy boutiques and department stores to second-hand shops and record stores. Don't miss the popular Shibuya 109 shopping center for the latest in Japanese fashion trends.
Harajuku

Next, make your way to the neighboring Harajuku district, known for its eccentric fashion, youth culture, and unique shopping experiences.
Takeshita Street

Stroll down Takeshita Street, Harajuku's bustling shopping street, where you can find a wide variety of fashion items, accessories, and sweets, including the famous Harajuku crepes.
Evening: Farewell Dinner and City Views
Farewell Dinner

For your final night in Tokyo, treat yourself to a memorable dinner. Choose from a variety of options, such as a traditional kaiseki meal, a sushi omakase experience, or a sumptuous teppanyaki feast.
City Views

End your 48-hour Tokyo adventure by taking in the breathtaking city views from one of the city's observation decks. Options include the Tokyo Skytree, Tokyo Tower, or the Tokyo Metropolitan Government Building. Each offers a unique perspective of the sprawling metropolis, allowing you to take in the dazzling city lights and reflect on your unforgettable Tokyo experience.
Conclusion
With its rich history, diverse culture, and unparalleled energy, Tokyo is a city that captivates the imagination of travelers from around the world. While 48 hours is not nearly enough time to experience everything this incredible city has to offer, this itinerary will help you make the most of your short stay. From ancient temples and serene parks to cutting-edge technology and vibrant nightlife, Tokyo is a destination that promises an unforgettable adventure for every visitor.