5 European travel hotspots for digital nomads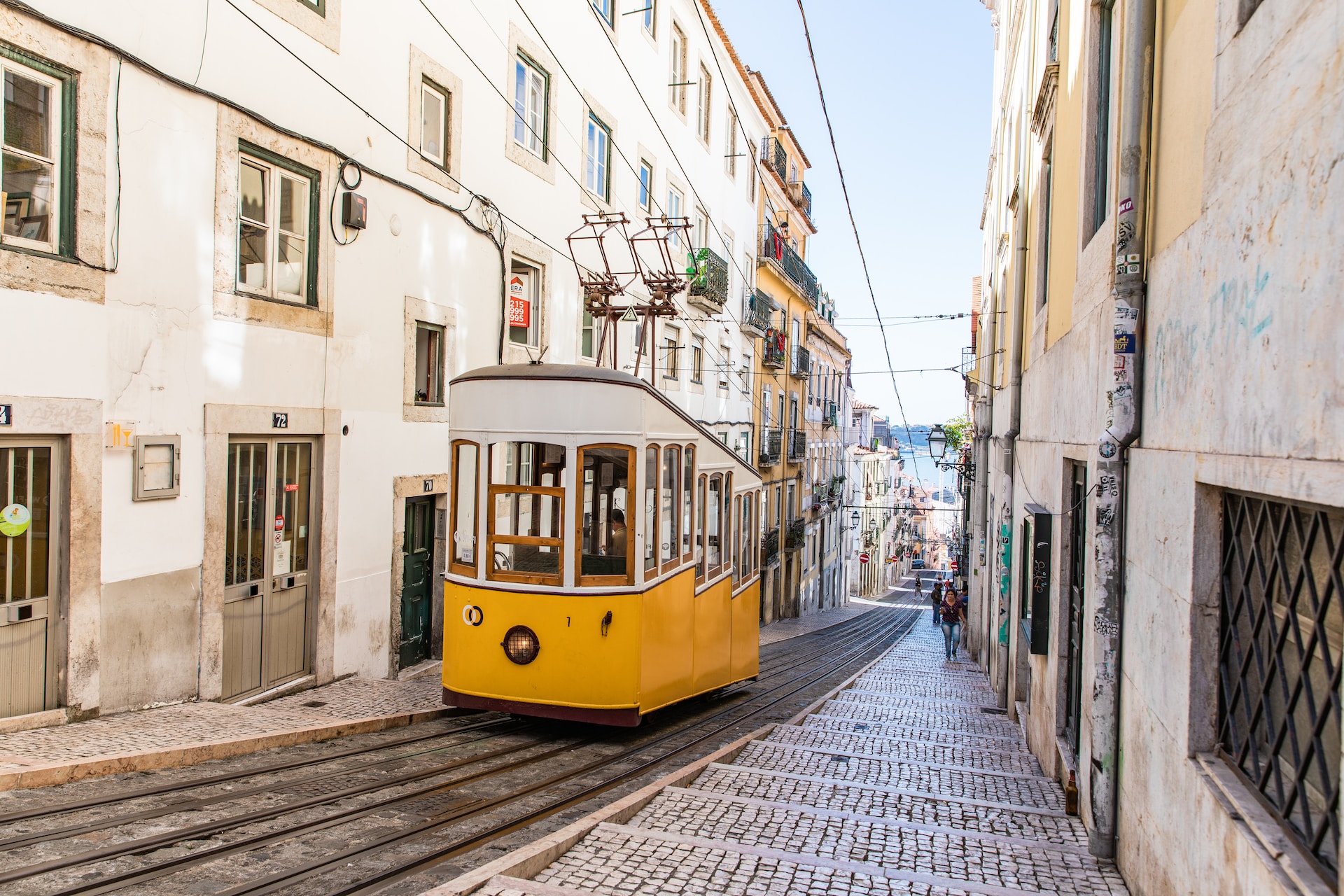 Europe is a digital nomad's dream, offering an irresistible blend of history, culture, and an ever-growing tech scene. The continent boasts diverse destinations, each with unique features that make them attractive for digital nomads. We'll delve into five of these European hotspots, offering a mix of affordable living, work-friendly spaces, reliable internet, and enriching experiences.
Lisbon, Portugal
Stunning architecture, friendly locals, a moderate climate, and a fast-growing tech scene make Lisbon a perfect destination for digital nomads.
Portugal's capital is renowned for its 'work hard, play hard' culture. Digital nomads flock here for the high-speed internet, affordable accommodation, and the abundance of co-working spaces like Second Home Lisboa and Cowork Central. The city's lively tech scene also offers ample opportunities for networking.
Lisbon is a city where history meets modernity. Amid its picturesque cobblestone streets and quaint cafes, you'll find a vibrant nightlife and innovative cuisine. The city's transport system is efficient and inexpensive, making it easy to explore the city and beyond. For a break from work, digital nomads can hit the beach, indulge in local delicacies, or immerse themselves in the city's rich history.
Berlin, Germany
Germany's capital is a tech-savvy city and a melting pot of culture, history, and vibrant nightlife, making it a digital nomad hotspot.
Berlin is known for its entrepreneurial spirit and has a fast-growing tech industry with countless start-ups. Co-working spaces like Betahaus and Factory Berlin provide the perfect setting for productive work and networking. What sets Berlin apart is the reasonable cost of living compared to other major European cities, making it attractive for freelancers and entrepreneurs.
Berlin offers a diverse cultural scene and a wealth of leisure activities. With its countless museums, art galleries, and historical landmarks, the city invites exploration. Its eclectic food scene offers everything from traditional German fare to multicultural cuisine. For leisure, the city's parks and gardens provide peaceful retreats, while its pulsating nightlife offers an array of clubs and bars for socializing and unwinding.
Tallinn, Estonia
Known as the 'Silicon Valley of Europe,' Estonia's capital is a burgeoning tech hub and a dream destination for digital nomads.
Tallinn stands out for its digital society; the country offers e-residency, allowing international business people to start and manage an EU-based company online. The city is equipped with fast, reliable internet and numerous modern co-working spaces like Lift99 and SpringHub. The cost of living is lower than in many Western European cities, and English is widely spoken, easing the transition for digital nomads.
This medieval city offers a mix of the old and the new. From exploring the UNESCO World Heritage Old Town to dining in hip restaurants and bars, there's plenty to see and do. Tallinn's proximity to nature offers an escape from the city with national parks and seaside towns only a short drive away.
Barcelona, Spain
With its sunny climate, vibrant culture, and work-friendly infrastructure, Barcelona is a favored destination for digital nomads.
Known for its innovation and creative spirit, Barcelona offers a plethora of co-working spaces such as MOB (Makers of Barcelona) and Aticco. The city also has an impressive tech scene, hosting events like the Mobile World Congress. The cost of living is reasonable, and with a variety of districts to choose from, digital nomads can find an area that fits their lifestyle and budget.
Life in Barcelona is never dull. From exploring Gaudi's architectural masterpieces to strolling along the beach, the city offers endless possibilities. Its culinary scene, boasting Catalan cuisine and world-class seafood, is a delight for food lovers. Furthermore, Barcelona's mild climate makes outdoor activities and travel to other Spanish cities a year-round possibility.
Budapest, Hungary
Affordable living, thermal baths, and a fast-growing tech scene make Budapest a rising star among digital nomad destinations.
Budapest is becoming a hub for startups and offers several coworking spaces like KAPTAR and Loffice. The city offers reliable internet, and the cost of living is one of the lowest in Europe, which is a significant draw for digital nomads. Additionally, Hungary's central location in Europe makes travel to other European destinations easy and affordable.
Budapest's rich history and culture, combined with its vibrant nightlife and culinary scene, offer plenty of opportunities for exploration and enjoyment. Digital nomads can relax in the city's famous thermal baths, visit historical sites such as the Buda Castle and Parliament Building, or simply stroll along the Danube River. The city's cafe culture and food scene, with its fusion of traditional Hungarian and international cuisine, are the icing on the cake for a truly immersive cultural experience.
Europe offers a wealth of options for digital nomads, providing the perfect blend of work and play. The destinations mentioned above offer not only a conducive work environment but also the chance to experience diverse cultures, cuisines, and histories, making the digital nomad lifestyle an enriching and unforgettable experience.