6 British Castles Where You Can Stay Like a King/Queen on a Budget
Dreaming of a royal getaway but worried about the cost? Worry not! The United Kingdom is home to a plethora of beautiful castles that offer budget-friendly accommodation. From centuries-old fortresses to Victorian-era castles, these architectural marvels allow you to experience a regal retreat without breaking the bank. Here are six British castles where you can stay like a king or queen on a budget.
Bovey Castle, Devon

Nestled within the breathtaking Dartmoor National Park, Bovey Castle is a magnificent 20th-century manor house surrounded by 275 acres of rolling countryside. This luxurious castle hotel offers a variety of rooms, including affordable options that cater to budget-conscious travelers. Even with its lower-priced rooms, guests still enjoy access to the castle's top-notch amenities such as a spa, an 18-hole golf course, fine dining, and leisure activities.
Guests at Bovey Castle can explore the vast estate on horseback, try their hand at archery or falconry, or simply relax in the cozy library with a good book. The castle is also within easy reach of popular local attractions, such as the charming market town of Tavistock and the stunning Becky Falls.
Amberley Castle, West Sussex

Dating back to the 12th century, Amberley Castle is a stunning medieval fortress set within a 12-acre estate in the picturesque village of Amberley. The castle's 19 individually designed rooms blend historic charm with modern comforts, ensuring a memorable stay. Though some rooms can be pricey, Amberley Castle offers seasonal promotions and last-minute deals that make a royal stay more accessible to budget travelers.
Guests can enjoy the castle's beautiful gardens, which include a croquet lawn, tennis court, and 18-hole putting course. A short stroll through the village will take you to the Amberley Museum and Heritage Centre, where you can learn more about the area's rich history. For those looking to venture further afield, the vibrant city of Brighton is only a 30-minute drive away.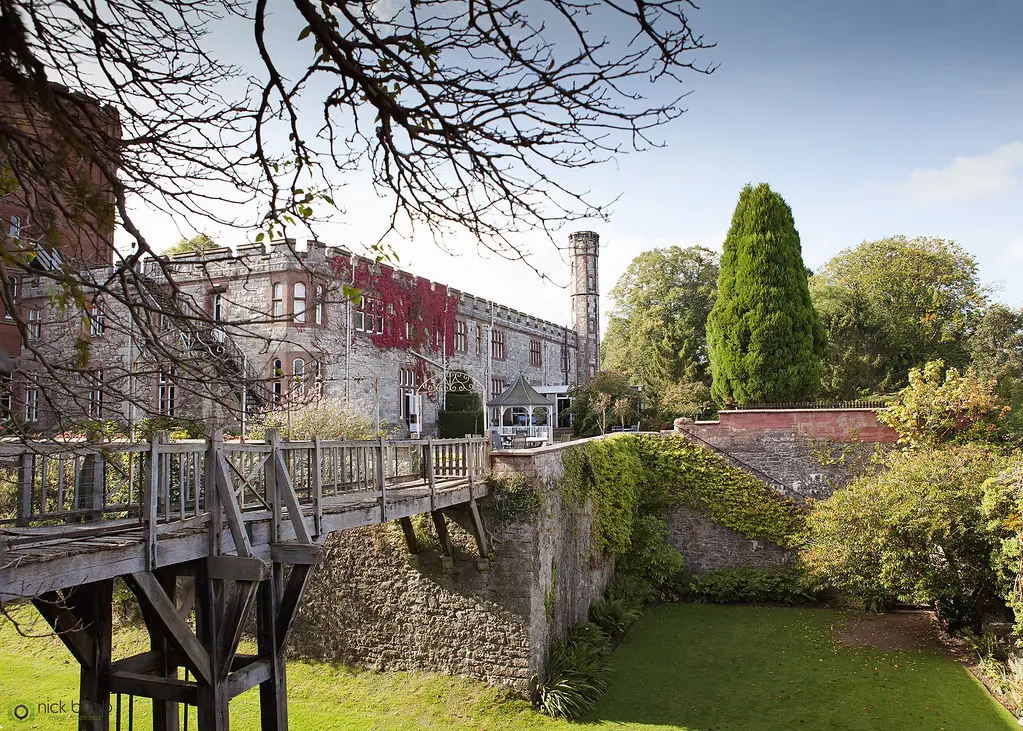 Ruthin Castle, North Wales

Immerse yourself in Welsh history at Ruthin Castle, a 13th-century fortress turned hotel situated in the heart of the medieval market town of Ruthin. With a range of budget-friendly room options, this castle offers a regal experience without the hefty price tag. Each room boasts period features and unique views of the castle grounds or the Clwydian Range, an Area of Outstanding Natural Beauty.
Guests can dine in the award-winning Bertie's Restaurant, indulge in a spa treatment, or take part in a medieval-themed banquet. The castle's prime location also makes it an excellent base for exploring the scenic countryside and nearby attractions such as the Llangollen Canal, Chirk Castle, and Snowdonia National Park.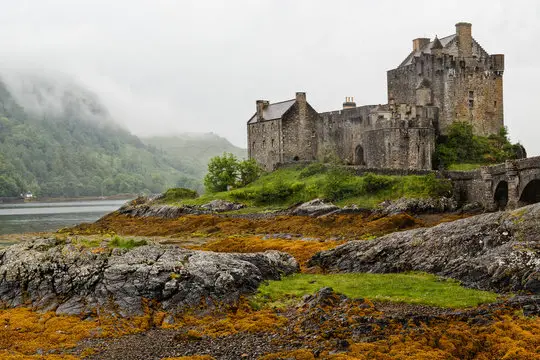 Tulloch Castle, Scottish Highlands

Perched high above the town of Dingwall, Tulloch Castle is a 12th-century fortress that offers breathtaking views of the surrounding Scottish Highlands. The castle's 20 en-suite bedrooms, some of which are budget-friendly, are individually decorated with period furnishings and modern amenities.
Guests can take a guided tour of the castle's historic rooms, including the Great Hall and the infamous "Green Lady's Room," rumored to be haunted by the ghost of a former resident. The on-site Turrets Restaurant serves up traditional Scottish cuisine, and the atmospheric Dungeon Bar is the perfect spot for a wee dram of whisky. Nearby attractions include the Glen Ord Distillery, the Loch Ness, and the picturesque town of Inverness.
Augill Castle, Cumbria

Located in the heart of the Eden Valley, Augill Castle is a stunning 19th-century Victorian castle set amidst 20 acres of landscaped gardens and woodland. This family-run hotel offers a warm and welcoming atmosphere, with a variety of budget-friendly room options to suit all types of travelers, from solo adventurers to families.
The castle's unique decor features an eclectic mix of antique furniture, contemporary art, and quirky curiosities. Guests can enjoy home-cooked meals in the communal dining room, relax in the library or drawing room, or try their hand at cooking in the guest kitchen. The castle also offers a range of activities such as tennis, cinema nights, and treasure hunts for children.
Augill Castle is ideally situated for exploring the Lake District, the Yorkshire Dales, and the North Pennines Area of Outstanding Natural Beauty. Nearby attractions include the historic market town of Kirkby Stephen, the Settle-Carlisle Railway, and the ancient stone circle of Long Meg and Her Daughters.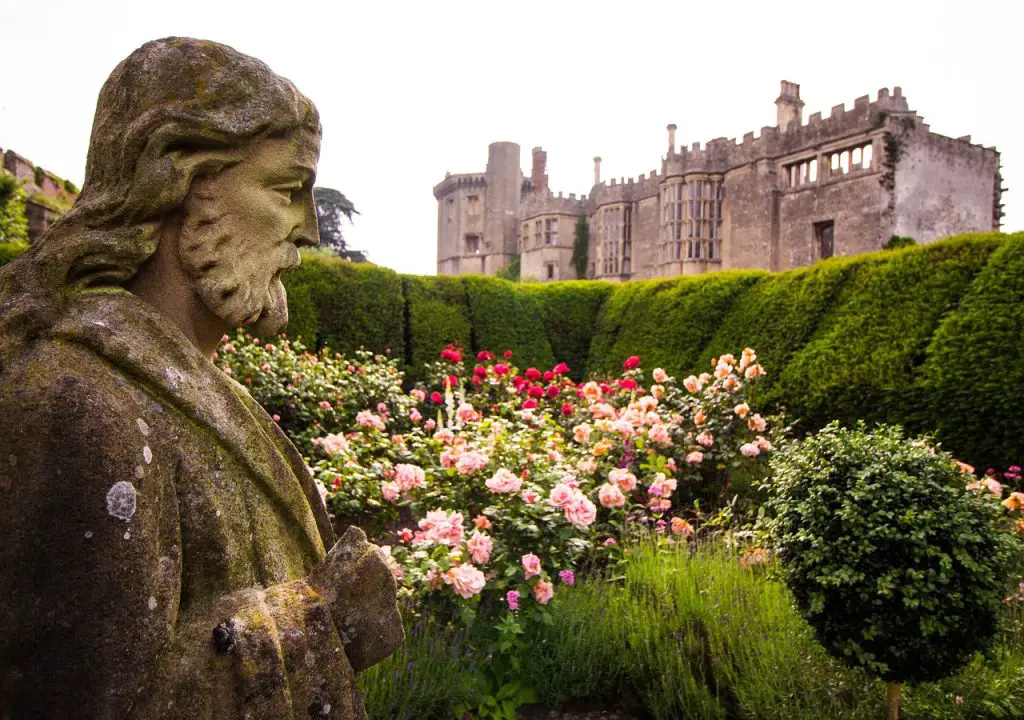 Thornbury Castle, Gloucestershire

Step back in time at Thornbury Castle, a 16th-century Tudor fortress that once served as a honeymoon retreat for King Henry VIII and Anne Boleyn. Located in the charming market town of Thornbury, this luxurious hotel offers a range of budget-friendly accommodations, from cozy bedchambers to spacious suites, all with period features and modern amenities.
Guests can dine in the award-winning restaurant, which serves up locally-sourced cuisine in a grand dining hall adorned with tapestries and suits of armor. The castle's sprawling grounds include a kitchen garden, a vineyard, and a picturesque Tudor-style yew tree maze.
Thornbury Castle is within easy reach of the Cotswolds, the Forest of Dean, and the historic city of Bath. Nearby attractions include the Slimbridge Wetland Centre, Berkeley Castle, and the National Trust's Dyrham Park.
British castles have a rich and varied history, reflecting the changing social, political, and military landscape of the British Isles throughout the centuries. The origins of these fortifications date back to the Iron Age, with the construction of hillforts by the native Celtic tribes. However, it was the Norman Conquest in 1066 that truly heralded the era of castle building in Britain.
Norman Castles (11th-12th centuries):

Following the Norman Conquest, William the Conqueror and his followers began constructing castles across England to consolidate their power, protect their territories, and assert control over the local population. The earliest Norman castles were motte-and-bailey structures, consisting of a wooden or stone keep atop an earthen mound (motte) surrounded by a fortified courtyard (bailey). One of the most famous examples is the Tower of London, which was initially built as a timber fortification and later replaced with a stone keep.
Medieval Castles (12th-15th centuries):

During the medieval period, British castles evolved in design and function. Stone became the preferred building material, with many wooden motte-and-bailey castles being replaced or enhanced by stone fortifications. Castles became more elaborate, featuring curtain walls, gatehouses, drawbridges, and moats for added protection.
The 12th and 13th centuries saw the construction of concentric castles, which consisted of multiple layers of defenses, such as the formidable Harlech Castle in Wales. Castles also began to serve as grand residences for the nobility, with luxurious living quarters and decorative features such as ornate fireplaces, mural paintings, and stained-glass windows.
Tudor and Elizabethan Castles (16th century):

The 16th century marked a shift in the purpose of British castles. With the rise of gunpowder and artillery, traditional castle designs became less effective as defensive structures. Instead, castles became more focused on comfort and status, with many being transformed into opulent palaces or country estates. Examples include Hampton Court Palace, built by Cardinal Wolsey and later expanded by Henry VIII, and Kenilworth Castle, which was transformed by Robert Dudley, Earl of Leicester, in an attempt to woo Queen Elizabeth I.
Stuart and Georgian Castles (17th-18th centuries):

During the 17th and 18th centuries, castles in Britain continued to evolve, with a focus on architectural elegance rather than military function. Many castles were renovated or expanded in the popular architectural styles of the time, such as Baroque, Palladian, and Gothic Revival. Some new castles were also built during this period, often as grand country estates or follies, like Castle Howard in Yorkshire.
Victorian and Edwardian Castles (19th-early 20th centuries):

The 19th and early 20th centuries saw a resurgence of interest in medieval architecture, with the construction of Gothic Revival castles such as Cardiff Castle, which was transformed by the architect William Burges, and the fairytale-like Belvoir Castle. Many existing castles were also restored or enhanced during this period, often with romanticized interpretations of medieval design.
Today, British castles stand as a testament to the diverse and complex history of the British Isles, attracting millions of visitors each year. Many castles have been preserved as museums or historical attractions, while others have been converted into luxury hotels, offering guests a unique opportunity to experience a piece of British history.
Conclusion:
Experiencing a taste of royal life doesn't have to come with a royal price tag. These six British castles offer a unique and unforgettable stay that caters to budget-conscious travelers. From the rugged beauty of the Scottish Highlands to the rolling hills of Devon, there's a castle stay for every traveler seeking a regal escape without breaking the bank. So, pack your bags and get ready to live like a king or queen on your next budget-friendly British adventure.