A New Traveler's Guide to Panama City: Discover the Lively Heart of Central America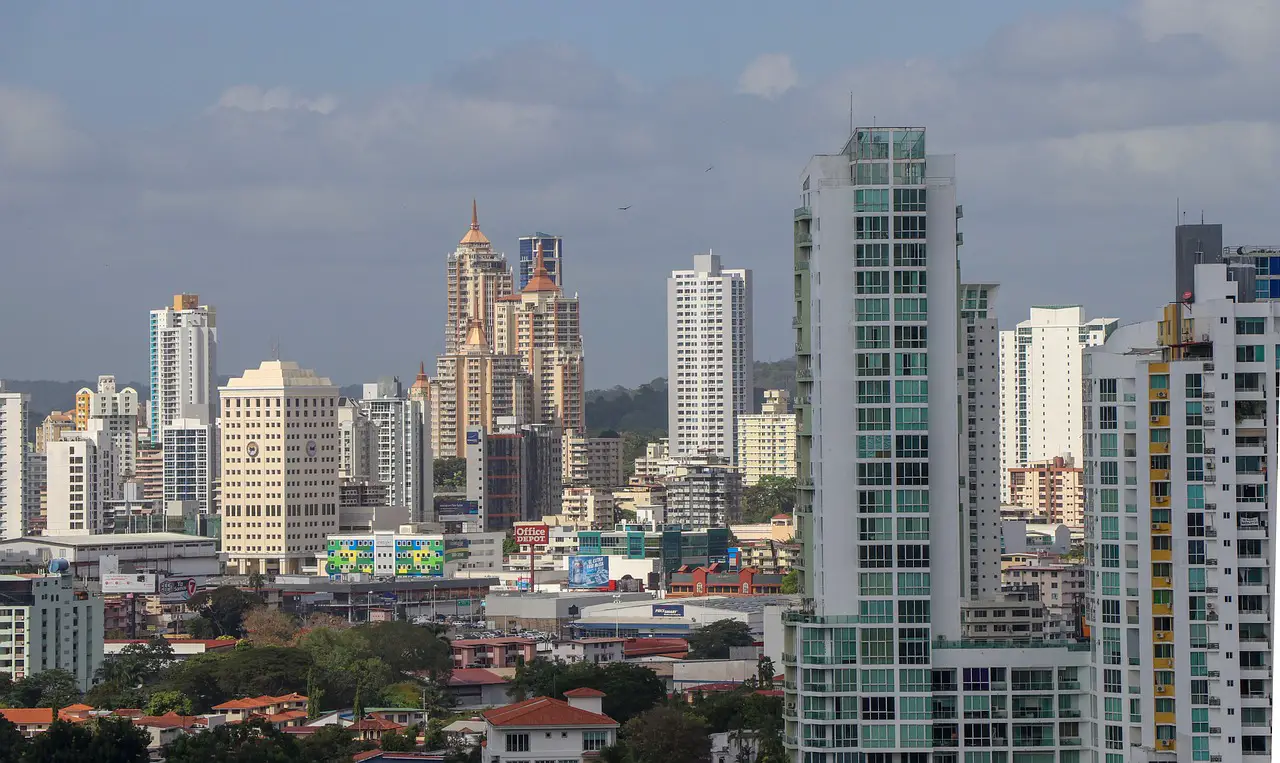 Panama City, the lively heart of Central America, is a fascinating destination that attracts visitors from all over the world. As the capital of Panama, it boasts a rich history, vibrant culture, and stunning natural beauty. This new traveler's guide to Panama City provides insights into must-see attractions, tips for getting around, and suggestions for where to eat and stay during your visit. Embark on an unforgettable journey and immerse yourself in the unique charm of this vibrant city.
A Glimpse into the Rich History of Panama City

Panama City's history dates back to 1519 when it was founded by Spanish conquistador Pedro Arias Dávila. The city served as a key hub for Spanish trade and exploration throughout the Americas. Today, Panama City is a thriving metropolis that celebrates its past while embracing modernity.
Casco Viejo (Old Quarter): A UNESCO World Heritage Site, Casco Viejo is the historic district of Panama City. The area is characterized by cobblestone streets, colonial-era architecture, and vibrant plazas. Key attractions include the Metropolitan Cathedral, the Presidential Palace, and the Church of San José, which houses the famous Golden Altar.
Panama Viejo (Old Panama): The original site of Panama City, Panama Viejo, was founded in 1519 and subsequently destroyed by pirate Henry Morgan in 1671. Today, visitors can explore the ruins of the old city, including the remnants of its cathedral and other historic structures.
The Iconic Panama Canal

No trip to Panama City would be complete without a visit to the Panama Canal. This engineering marvel connects the Atlantic and Pacific Oceans, stretching 50 miles across the Isthmus of Panama. Visitors can experience the canal by:
Miraflores Locks: Witness the spectacle of massive ships passing through the Miraflores Locks, just a short drive from Panama City. The Miraflores Visitor Center offers an interactive museum, a theater showcasing a film about the canal's construction, and an observation deck for viewing the locks in action.
Panama Canal Railway: Take a scenic train ride alongside the canal on the historic Panama Canal Railway. This one-hour journey offers stunning views of the canal, lush rainforests, and the shimmering waters of Gatun Lake.
Canal boat tours: For a more immersive experience, consider booking a boat tour that takes you through the canal itself. This unique vantage point allows you to appreciate the sheer scale and complexity of this incredible feat of engineering.
Immerse Yourself in Nature

Panama City is surrounded by lush tropical rainforests teeming with wildlife, making it an ideal destination for nature enthusiasts.
Metropolitan Natural Park: This urban park is located within the city limits and offers well-maintained trails for hiking, birdwatching, and wildlife spotting. Keep an eye out for sloths, monkeys, and a diverse array of bird species.
Soberania National Park: Just a 30-minute drive from the city, this expansive park offers a variety of hiking trails, including the famous Pipeline Road, a prime location for birdwatching. The park is also home to the Gamboa Rainforest Resort, which features an aerial tram and canopy tour.
Embera Village: For a unique cultural experience, visit an Embera indigenous village located within the Chagres National Park. Learn about their traditional way of life, witness cultural performances, and even participate in activities such as traditional cooking or body painting.
Embrace the Local Cuisine

Panamanian cuisine is a delightful fusion of influences from Spain, Africa, and indigenous cultures. Be sure to savor the unique flavors of the region by trying some of the following dishes and dining experiences during your stay in Panama City:
Sancocho: This hearty Panamanian soup is made with chicken, yucca, corn, and a variety of herbs and spices. Sancocho is often enjoyed with white rice and can be found in many local restaurants.
Ceviche: A popular dish throughout Latin America, ceviche is made with fresh, raw fish marinated in lime juice, onions, and chili peppers. In Panama City, you can find various types of ceviche, including corvina (sea bass), shrimp, and octopus.
Patacones: These crispy, twice-fried plantain slices are a popular snack or side dish in Panama. Patacones can be enjoyed with a variety of dips or toppings, such as salsa rosada (a mix of ketchup and mayonnaise) or ceviche.
Seafood Market (Mercado de Mariscos): For an authentic Panamanian dining experience, head to the bustling Mercado de Mariscos. Here, you can sample an array of freshly caught seafood dishes, including ceviche, grilled fish, and seafood soup.
Raspados: Cool off with a refreshing raspado, a traditional Panamanian shaved ice treat. Choose from a variety of flavors, such as tamarind, pineapple, or passion fruit, and top it off with sweetened condensed milk for a delicious dessert.
Shopping in Panama City

Panama City offers a wide range of shopping experiences, from high-end boutiques to bustling local markets. Some popular shopping destinations include:
Multiplaza Mall: This upscale shopping mall features a variety of international brands, local designers, and a food court with diverse dining options.
Albrook Mall: One of the largest malls in Central America, Albrook Mall offers a wide range of stores, a movie theater, and even an indoor amusement park.
Balboa Artisan Market: For unique souvenirs and local handicrafts, visit the Balboa Artisan Market. Here, you can find traditional molas (colorful textiles created by the indigenous Kuna people), carved wooden figurines, and vibrant pottery.
Tips for Getting Around Panama City

Navigating Panama City is relatively easy, with a variety of transportation options available to visitors:
Metro: Panama City's modern metro system consists of two lines that connect major areas of the city. It is a safe, clean, and affordable option for getting around.
Taxis: Taxis are widely available in Panama City and can be hailed on the street or arranged through your hotel. Be sure to negotiate the fare with the driver before starting your journey, as most taxis do not use meters.
Uber and DiDi: Ride-hailing apps like Uber and DiDi are popular and convenient options for getting around the city. They offer a safe and affordable alternative to traditional taxis.
Where to Stay in Panama City

Panama City offers a wide range of accommodation options to suit every budget and travel style. Some popular areas to consider when booking your stay include:
Obarrio and El Cangrejo: These central neighborhoods offer a mix of hotels, restaurants, and nightlife, making them ideal for those who want to be close to the action.
Punta Pacifica: This upscale area boasts luxury hotels, high-end shopping, and stunning ocean views, providing a more tranquil setting for your stay.
Casco Viejo: For a more authentic experience, consider staying in the historic Casco Viejo district, where you can find charming boutique hotels and guesthouses amid the colonial-era architecture.
Conclusion
Panama City is a vibrant and dynamic destination that offers a unique blend of history, culture, and natural beauty. As the lively heart of Central America, the city presents countless opportunities for exploration and discovery. By following this new traveler's guide to Panama City, you can immerse yourself in the rich heritage of the area, marvel at the engineering feat of the Panama Canal, and indulge in the diverse culinary delights that the region has to offer. With a wide range of accommodation options and convenient transportation methods, Panama City is an accessible and inviting destination for travelers of all backgrounds. So pack your bags, embark on an unforgettable journey, and experience the captivating charm of Panama City for yourself.