Adelaide Travel Guide on a Budget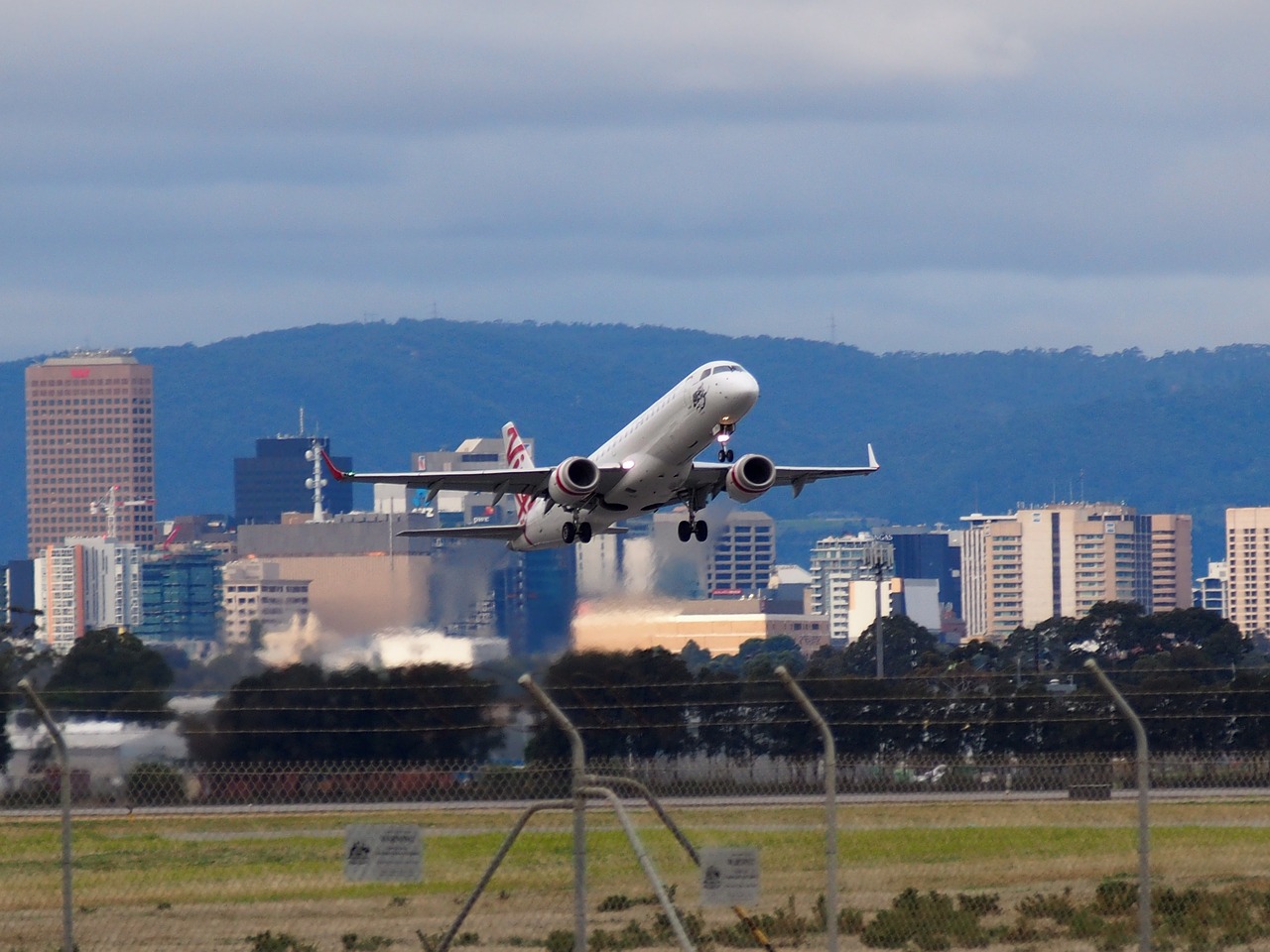 Adelaide, the capital city of South Australia, is known for its rich culture, picturesque landscapes, and world-class wine regions. While it may not be as popular as Sydney or Melbourne, Adelaide offers a more affordable and relaxed travel experience. In this 2,000-word guide, we will share tips and recommendations for affordable accommodation, dining, sightseeing, and transportation options in Adelaide.
Getting There and Around

Airfare: To find the best deals on flights to Adelaide, consider traveling during the off-peak season (April to September). Booking your flight several months in advance and comparing prices on various booking websites can help you secure the best deal.
Transportation: Adelaide has a reliable public transportation system, including buses, trains, and trams, operated by Adelaide Metro. For budget-conscious travelers, consider purchasing a metroCARD, which offers discounted fares on public transportation throughout Adelaide and surrounding suburbs. Biking is another affordable way to explore the city, utilizing Adelaide's bike-sharing program or renting a bike from a local shop.
Accommodation

Hostels: Hostels are a popular budget-friendly accommodation option in Adelaide, offering dormitory-style rooms and shared facilities. Some reputable hostels in the city include Adelaide Central YHA, Blue Galah Backpackers Hostel, and Hostel 109. Booking your stay well in advance can help you save on accommodation costs.
Budget Hotels and Motels: Adelaide also offers a range of budget hotels and motels that provide private rooms with ensuite or shared bathrooms. To find the best deals, compare prices on booking websites and consider staying in neighborhoods outside the main tourist areas, such as North Adelaide or Glenelg.
Airbnb: Airbnb can be a cost-effective accommodation option in Adelaide, with various listings ranging from private rooms to entire apartments. Be sure to book in advance and read reviews to find the best value for your budget.
Food and Dining

Supermarkets and Grocery Stores: One of the best ways to save on food costs in Adelaide is by shopping at supermarkets and preparing your meals. Australian grocery stores like Coles, Woolworths, and Foodland offer a wide variety of fresh produce, pre-made meals, and snacks at reasonable prices. Make use of your accommodation's kitchen facilities or pack a picnic to enjoy in one of Adelaide's many parks.
Cafes and Bakeries: Adelaide's cafe culture is thriving, with an abundance of cafes and bakeries offering affordable pastries, sandwiches, and coffee for a quick and budget-friendly breakfast or lunch.
Street Food and Markets: Adelaide's street food scene offers a variety of affordable dining options, from food trucks to pop-up markets. Visit the Adelaide Central Market, the largest undercover market in the Southern Hemisphere, to sample local flavors and international cuisine at wallet-friendly prices.
Sightseeing and Attractions

Free Attractions: Many of Adelaide's top attractions are free or low-cost. Stroll through the Adelaide Botanic Garden, a sprawling park featuring a diverse range of plants and landscapes. Explore the city's cultural precinct, North Terrace, which is home to many of Adelaide's top museums and galleries. Visit the picturesque Glenelg Beach, just a short tram ride from the city center.
Parks and Green Spaces: Adelaide is known as the "City of Churches" and is home to numerous parks and green spaces that can be enjoyed for free. In addition to the Adelaide Botanic Garden, consider visiting the lush Park Lands that surround the city or the Morialta Conservation Park, which offers stunning waterfalls and scenic hiking trails.
Museums and Galleries: Adelaide has a rich cultural scene, with numerous museums and galleries offering a wide range of exhibits and collections. Many of these institutions offer free admission or discounted entry on certain days or times. For example, the Art Gallery of South Australia is always free to enter, except for special exhibitions. The South Australian Museum offers free general admission, with fees for special exhibitions. Other notable museums and galleries include the Migration Museum, the Anne & Gordon Samstag Museum of Art, and the JamFactory, which often have free or low-cost entry options.
Budget Travel Tips

Currency: The local currency in Adelaide is the Australian Dollar (AUD). While credit cards are widely accepted, it's a good idea to carry some cash for smaller businesses and attractions that may not accept cards. Exchange money at banks or authorized exchange counters for the best rates.
Free Wi-Fi: Save on data costs by making use of free Wi-Fi hotspots throughout Adelaide. Many public spaces, including parks, libraries, and museums, offer free Wi-Fi, as well as cafes, restaurants, and accommodation.
Travel Insurance: While budget travel is the goal, don't skimp on travel insurance. Ensure you have adequate coverage for medical expenses, trip cancellations, and lost or stolen belongings.
Off-Peak Travel: Visiting Adelaide during the off-peak season (April to September) can result in significant savings on accommodation, transportation, and attractions. Keep in mind that some tourist sites and activities may be closed or have limited hours during this time.
City-Specific Tips

Free City Connector Bus and Tram: Adelaide offers free public transportation options within the city center. The City Connector bus service operates two loops, linking popular attractions, shopping, dining, and entertainment precincts. Additionally, the tram service between the Adelaide Entertainment Centre and South Terrace is free, making it convenient for budget travelers to explore the city.
Day Trips: Adelaide is the gateway to several stunning landscapes and attractions that can be explored on a budget. Consider visiting the Barossa Valley or McLaren Vale, world-class wine regions just a short drive from the city. Alternatively, take a trip to Kangaroo Island, home to pristine beaches and abundant wildlife, or explore the rugged beauty of the Flinders Ranges.
Entertainment: Adelaide is known for its thriving arts and entertainment scene. Catch a show at one of the city's many theaters, such as the Adelaide Festival Centre or the Dunstan Playhouse. For budget-friendly performances, consider attending a show at a smaller venue like the Bakehouse Theatre or the Holden Street Theatres, which often feature emerging artists and affordable ticket prices.
Festivals and Events: Adelaide hosts numerous festivals and events throughout the year, many of which are free or low-cost. Some popular events include the Adelaide Fringe, WOMADelaide, the Adelaide Festival, and the Royal Adelaide Show. Check the city's event calendar during your visit to see what's happening.
In conclusion, Adelaide can be an affordable destination for those willing to plan ahead, embrace local experiences, and prioritize budget-friendly activities. By following our Adelaide Travel Guide on a Budget, you can discover the best the city has to offer without breaking the bank. From enjoying the vibrant café culture to exploring the city's diverse neighborhoods, there are countless ways to experience Adelaide's dynamic culture on a budget.