Alaska Travel Guide on a Budget
Alaska, the Last Frontier, offers a unique and adventurous travel experience with its vast landscapes, majestic mountains, pristine forests, and abundant wildlife. While Alaska can be an expensive destination, it is possible to explore its wonders on a budget. This comprehensive Alaska travel guide will provide tips and suggestions for budget-conscious travelers to make the most of their journey to this breathtaking state.
Planning Your Trip

Timing is crucial when planning a budget trip to Alaska. The peak tourist season is during the summer months of June, July, and August, when the weather is more favorable, and the days are longer. However, this is also when prices for accommodations, flights, and activities are at their highest. To save on costs, consider visiting during the shoulder seasons (May or September) when the weather is still relatively mild, and you can find discounted rates on accommodations and tours.
Research various travel options and transportation methods, such as flights, trains, buses, and car rentals, to find the best deals. Look for multi-day passes, group discounts, or early bird promotions to save money. Additionally, consider booking flights and accommodations well in advance or through travel agencies to take advantage of discounted package deals.
Create an itinerary that prioritizes free or low-cost attractions and activities, such as national parks, wildlife viewing, and hiking trails. By planning your trip in advance, you can make the most of your budget while still experiencing the best that Alaska has to offer.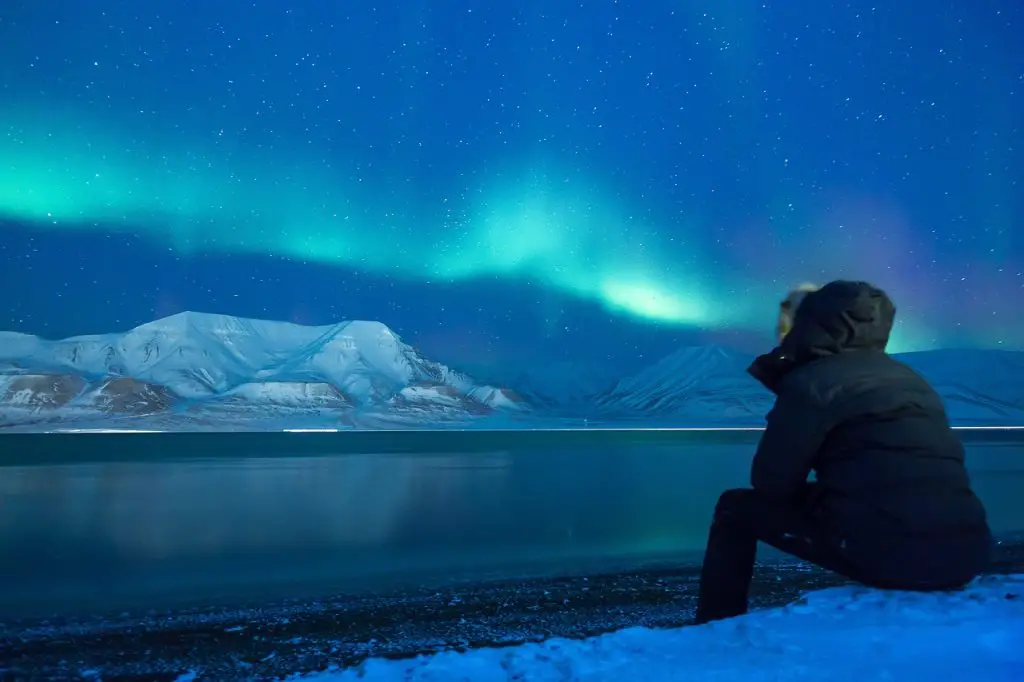 Budget Accommodations

Accommodations can be one of the most significant expenses when traveling to Alaska. However, there are several budget-friendly options available:
Hostels: Alaska has a limited number of hostels, mostly found in popular tourist destinations like Anchorage, Fairbanks, and Denali National Park. Hostels offer dorm-style rooms with shared facilities, making them a budget-friendly option.
Campgrounds: Alaska has numerous campgrounds throughout the state, both in national parks and other public lands. Camping is an affordable way to experience Alaska's natural beauty while keeping costs low. Campgrounds typically have basic amenities such as toilets and picnic tables, while some may even offer showers and laundry facilities.
Cabins: Many state and national parks in Alaska have public-use cabins that can be rented for a modest fee. These rustic cabins usually have bunk beds, a wood stove for heating, and basic cooking facilities. Reservations are often required and can be made through the park's website or visitor center.
Budget Hotels and Motels: In larger towns and cities, you can find budget hotels and motels offering affordable room rates. Look for deals on travel websites or consider booking a room with shared facilities to save on costs.
Affordable Transportation

Transportation in Alaska can be challenging due to its vast size and limited infrastructure. However, there are several budget-friendly options for getting around:
Car Rental: Renting a car is one of the most cost-effective ways to explore Alaska at your own pace. Look for discounts and promotions when booking, and consider renting a smaller, fuel-efficient vehicle to save on gas.
Alaska Railroad: The Alaska Railroad offers a scenic and affordable way to travel between major destinations such as Anchorage, Fairbanks, and Denali National Park. Check their website for special deals and discounts.
Buses and Shuttles: Several bus and shuttle services operate throughout Alaska, connecting popular tourist destinations. These services are generally more affordable than flights or trains and can be a great way to meet fellow travelers.
Ferries: The Alaska Marine Highway System is a network of ferries that connects coastal communities in Alaska, from the Inside Passage in the southeast to the Aleutian Islands in the southwest. Ferries are an affordable and scenic way to explore Alaska's coastline and remote communities, providing a unique travel experience. You can book a walk-on passenger ticket or bring your vehicle on board for an additional fee. To save on costs, consider traveling during off-peak times or booking a shared cabin instead of a private stateroom. Also, take advantage of the onboard amenities, such as the observation lounge, where you can enjoy stunning views and spot wildlife without additional costs.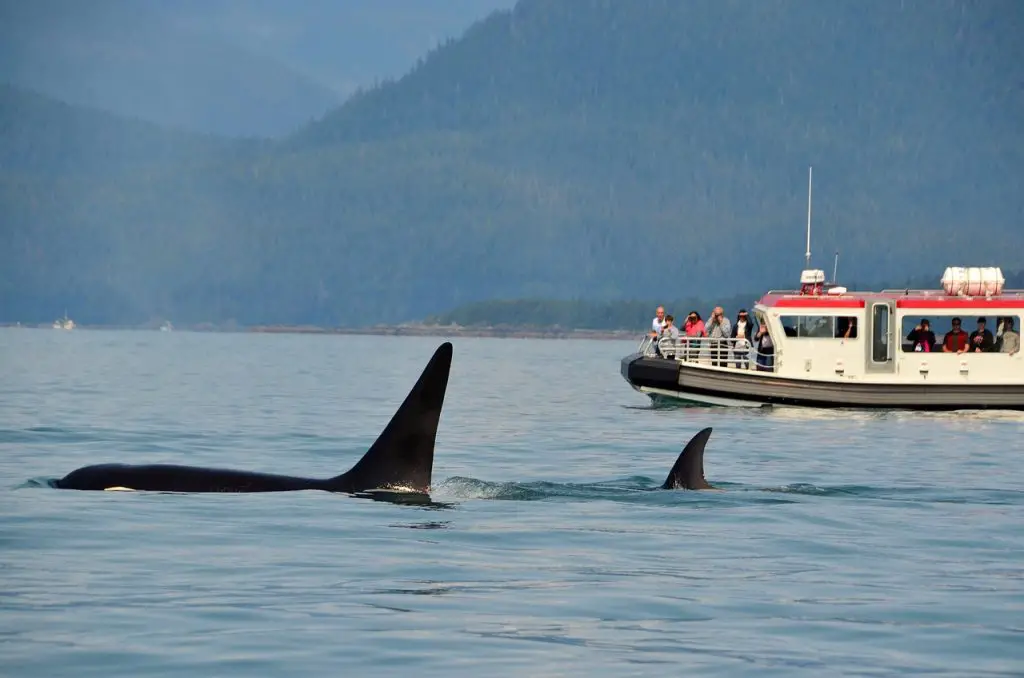 Budget-Friendly Activities and Attractions

Alaska offers a wealth of natural wonders and outdoor activities that can be enjoyed without breaking the bank. Here are some budget-friendly attractions and activities to include in your itinerary:
National Parks: Alaska is home to eight stunning national parks, each offering unique landscapes and experiences. Entrance fees are generally reasonable, and some parks, like Gates of the Arctic and Kobuk Valley, are even free to enter. Denali National Park, famous for its incredible wildlife and the highest peak in North America, offers a shuttle bus service that allows visitors to explore the park at a fraction of the cost of guided tours.
Hiking and Backpacking: Alaska's vast wilderness provides countless opportunities for hiking and backpacking. Many trails are free to access, and you can choose from short day hikes to multi-day backpacking adventures. Some popular trails include the Exit Glacier Trail in Kenai Fjords National Park, the Harding Icefield Trail, and the trails around the picturesque Mendenhall Glacier near Juneau.
Wildlife Viewing: Alaska is a haven for wildlife enthusiasts, offering opportunities to spot bears, moose, caribou, eagles, whales, and more. Many wildlife viewing experiences can be enjoyed for free or at a low cost, such as visiting the Alaska Wildlife Conservation Center near Anchorage, watching salmon spawn at the Fish Creek Wildlife Observation Site in Juneau, or taking a self-guided tour along the Tony Knowles Coastal Trail in Anchorage.
Fishing: Alaska is famous for its world-class fishing, and many locations offer affordable fishing opportunities for visitors. Purchase a fishing license and try your luck at catching salmon, halibut, or trout in one of Alaska's numerous rivers, lakes, or coastal waters. You can also participate in free fishing events organized by the Alaska Department of Fish and Game, which often provide gear and instruction.
Museums and Cultural Attractions: Alaska's rich history and diverse culture can be explored through its many museums and cultural attractions. Some museums offer free admission or discounted rates for students, seniors, and military personnel. Don't miss the Anchorage Museum, the University of Alaska Museum of the North, and the Alaska Native Heritage Center to learn more about the state's fascinating history and indigenous cultures.
Festivals and Events: Participate in one of Alaska's numerous festivals and events that take place throughout the year. Many events are free or low-cost, offering a unique way to experience the local culture, music, and food. Some popular events include the Fur Rendezvous Winter Festival in Anchorage, the Sitka WhaleFest, and the Alaska State Fair in Palmer.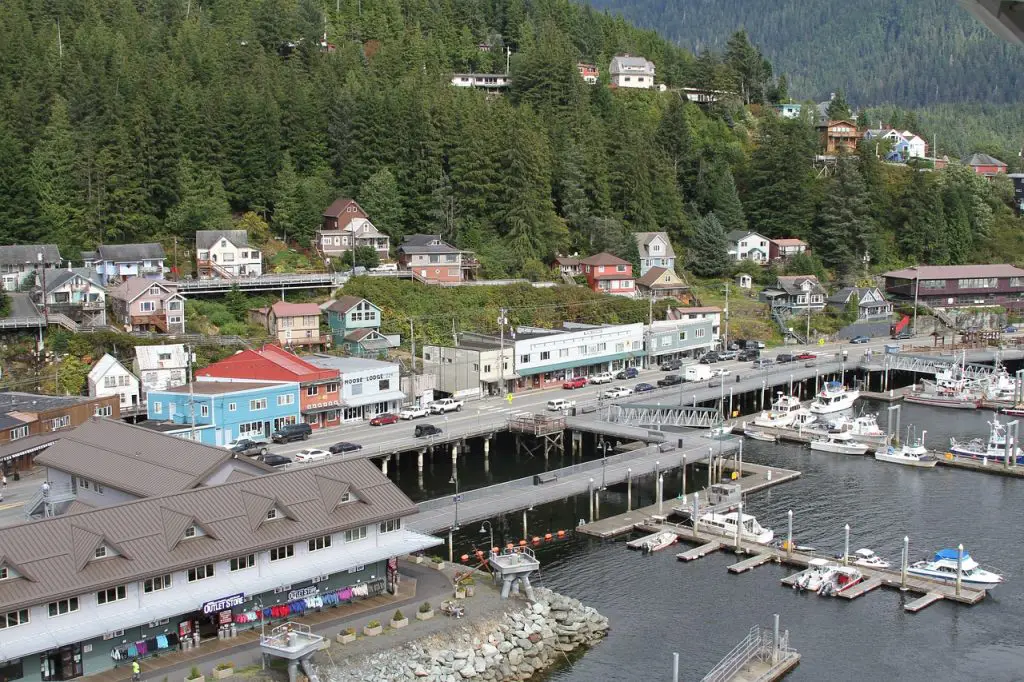 Dining on a Budget

Eating out in Alaska can be expensive, but there are ways to save on dining costs while still enjoying delicious local cuisine:
Cook Your Own Meals: Save money by cooking your own meals using fresh, local ingredients. Look for accommodations with kitchen facilities, or consider camping and preparing your meals outdoors.
Visit Local Markets: Alaska's local markets offer a wide variety of fresh produce, seafood, and other regional specialties at affordable prices. Shopping at markets is not only cost-effective but also supports local farmers and fishermen.
Opt for Casual Dining: Choose casual dining establishments like diners, cafes, and food trucks, which often offer lower prices compared to fine dining restaurants. Be sure to
try some of Alaska's local specialties, such as reindeer sausage, halibut fish and chips, or a hearty bowl of seafood chowder.
Take Advantage of Lunch Specials: Many restaurants offer discounted lunch specials, allowing you to enjoy a delicious meal at a fraction of the cost of dinner prices. Be sure to plan your day around these specials to save on dining expenses.
Eat at Grocery Stores and Delis: Many grocery stores and delis in Alaska offer ready-made meals, sandwiches, and salads at affordable prices. These can be a great option for a quick and budget-friendly meal, especially when you're on the go.
Share Meals: If you're traveling with a group, consider sharing dishes to save on costs. Many restaurants offer large portions that can easily be shared among multiple people.
In conclusion, exploring Alaska on a budget is possible with careful planning, research, and a willingness to prioritize cost-effective activities and accommodations. By choosing budget-friendly options for transportation, lodging, dining, and attractions, you can experience the breathtaking beauty and unique culture of Alaska without breaking the bank. So pack your bags and embark on the adventure of a lifetime in the Last Frontier.