Aruba Travel Guide for Digital Nomads
Aruba, a small island nation nestled in the Southern Caribbean, is a gem of the Dutch Caribbean. A steady year-round climate of 28 degrees Celsius, vibrant culture, and technologically advanced infrastructure make it an attractive destination for digital nomads worldwide.
Understanding Aruba
Aruba, often referred to as "One Happy Island," is indeed a happy place with its welcoming locals, pristine beaches, and rich history. The primary language is Papiamento, a Creole language unique to the ABC islands (Aruba, Bonaire, and Curaçao), but English is widely spoken, eliminating language barriers for most digital nomads.
The island is relatively safe compared to other Caribbean destinations, and Arubans are known for their friendliness and hospitality. Aruba's local currency is the Aruban Florin (AWG), but US dollars are widely accepted, making transactions hassle-free for American digital nomads.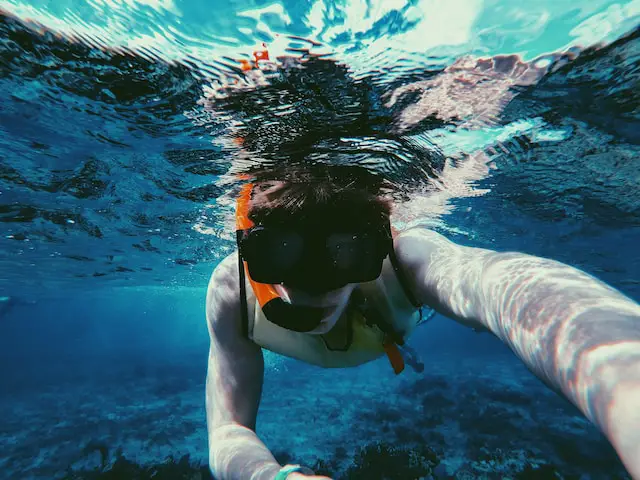 Connectivity and Workspaces
For digital nomads, stable, high-speed internet connectivity is as essential as food and water. Fortunately, Aruba is well-covered in this aspect. It boasts one of the Caribbean's fastest internet speeds, with the average hovering around 30 Mbps.
Many accommodations come with good Wi-Fi, but in case you need a change of scene, there are several coworking spaces available. Some popular ones include CoWork Paradise, FNDI Hotspot, and Seeds of Buddha. These spots not only provide a tranquil environment for work but also offer opportunities to network with fellow digital nomads.
Accommodation
From luxury resorts to budget-friendly guesthouses, Aruba offers a range of accommodation options to suit different budgets. Airbnb is quite popular, with many hosts providing long-term stay discounts. Monthly rentals are also available, offering an authentic local living experience.
If you prefer being in the heart of the action, consider staying in the capital city of Oranjestad, where you'll find a mix of historical attractions, shopping centers, and excellent dining options. For a more laid-back lifestyle, the areas of Noord and Palm Beach offer a variety of housing options close to the beach.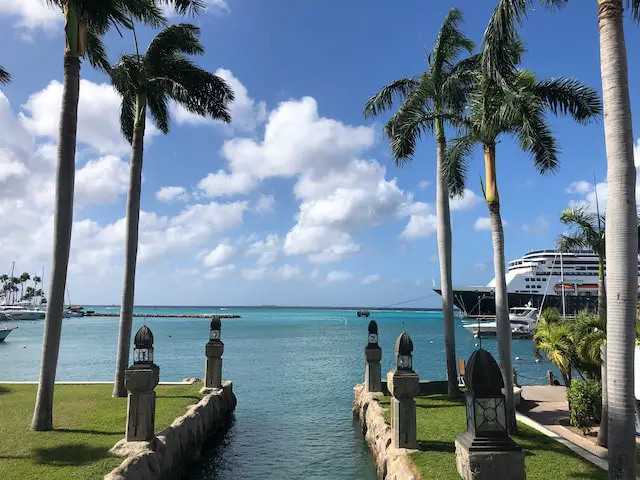 Getting Around
Aruba's compact size makes it easy to explore. The public transportation system is efficient and inexpensive, with minibuses (Arubus) running between major towns. Alternatively, consider renting a car or bicycle for more flexibility.
Driving is on the right side of the road, and international driver's licenses are generally accepted. Remember to adhere to the local driving customs and regulations for a safe and enjoyable experience.
Food and Dining
Aruban cuisine is a delightful mix of influences from the Americas and Europe. From seafood delicacies to hearty meat dishes, there's something to satisfy every palate. Don't miss trying Keshi Yena, a traditional dish made with cheese and spiced meat, or the Aruban Pastechi, a tasty filled pastry.
For digital nomads, many cafes offer Wi-Fi, allowing you to enjoy a meal or coffee while getting some work done. Some popular spots include Craft Coffee & Bar, Artisana, and Mundo Nobo Café.
Health and Safety
Aruba is relatively safe, with a low crime rate. However, like any travel destination, it's important to take usual precautions. Ensure that your personal belongings are secure, especially when in crowded areas or on the beach.
Healthcare facilities in Aruba are of a high standard. The island's main hospital, Hospital 'Dr. Horacio E. Oduber', is equipped to handle most medical emergencies. Pharmacies are well-stocked and widespread, but it's advisable to carry any necessary prescriptions from home.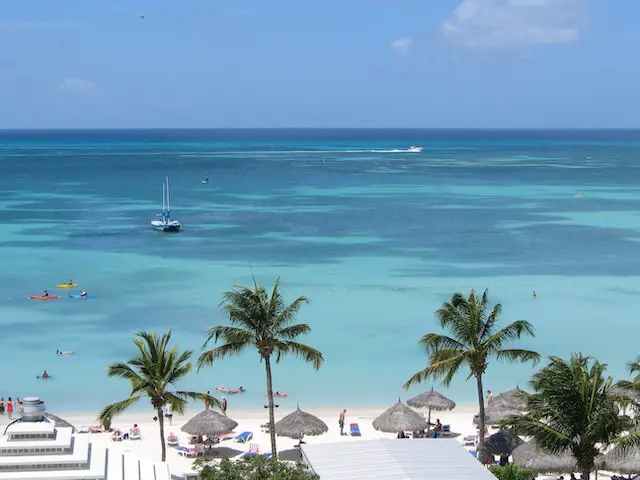 Leisure and Activities
When it's time to take a break from work, Aruba offers a plethora of activities. Enjoy the sun and surf on Eagle Beach, or if you're an adventurer at heart, go windsurfing at Hadicurari Beach. Explore Arikok National Park's diverse flora and fauna or soak in the views from California Lighthouse.
Experience the local culture by visiting the colorful buildings of downtown Oranjestad or the historic Bushiribana Gold Mill Ruins. And don't forget to partake in the local festivals like the Bon Bini Festival or Carnival for a taste of Aruba's vibrant traditions.
Visa and Immigration
Most nationals can stay in Aruba for up to 90 days without a visa. For a longer stay, you can apply for a Temporary Stay Visa, valid for up to 180 days. However, visa rules can change, so it's crucial to check the latest updates from the official Aruba immigration website or your local embassy before planning your trip.
In conclusion, Aruba's mix of work and leisure opportunities, combined with its warm hospitality, stunning natural beauty, and high-quality infrastructure, make it a perfect destination for digital nomads. Whether you're there for a month or a year, Aruba is sure to offer a fulfilling and enjoyable experience.