Athens Travel Guide on a Budget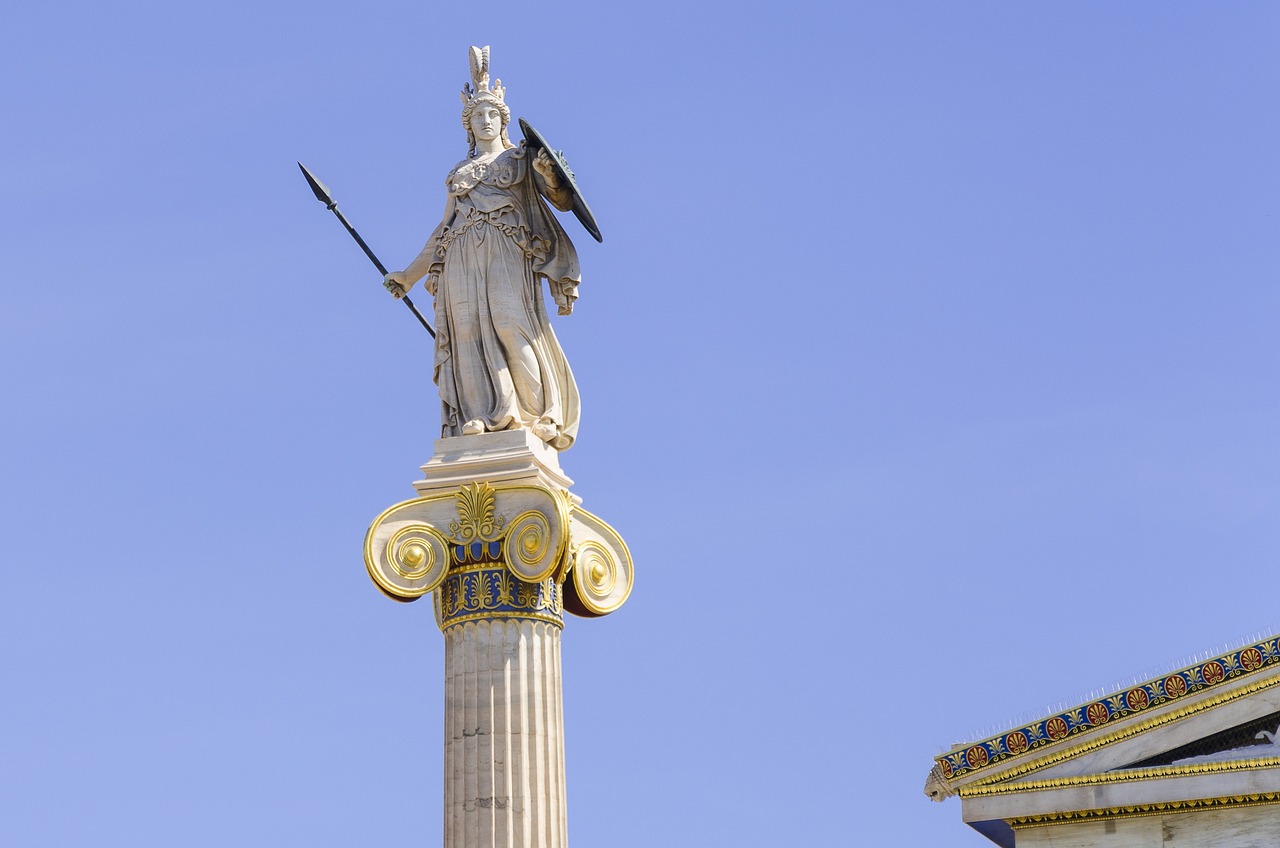 Athens, the vibrant capital of Greece, is a city steeped in history, art, and culture. With its ancient ruins, lively neighborhoods, and a plethora of attractions, Athens is an ideal destination for travelers of all interests and budgets. This travel guide offers tips and recommendations for experiencing the best of Athens on a budget, ensuring that you can make the most of your trip without breaking the bank.
Getting There and Around
Flights: Finding a budget flight to Athens is easier than ever, thanks to an increase in low-cost airlines serving the city. Some of the most popular budget airlines with routes to Athens include Ryanair, Wizz Air, and EasyJet. It's worth monitoring prices and booking your flight several months in advance to get the best deal.
Public transportation: Once in Athens, the most cost-effective way to get around is by using the city's public transportation system. The Athens Metro, buses, trams, and trolleys are all inexpensive and efficient. A 5-day tourist ticket, which grants unlimited use of public transportation, costs around €9 and can be purchased at metro stations or onboard buses and trams.
Walking: Many of Athens' most famous attractions, such as the Acropolis and the Ancient Agora, are located within walking distance of each other. Exploring the city on foot not only saves you money but also allows you to discover hidden gems and experience the city's vibrant atmosphere.
Accommodation
Hostels: Athens offers a wide range of budget-friendly hostels, with prices starting from as low as €10 per night. Popular options include City Circus Athens, AthenStyle, and Athens Backpackers. These hostels often provide free Wi-Fi, air conditioning, and common areas, making them comfortable and convenient choices for budget travelers.
Airbnb: Renting a room or an entire apartment through Airbnb is another affordable option for accommodation in Athens. Prices vary depending on the location and amenities offered, but you can typically find a private room for around €20-€30 per night.
Budget hotels: For those seeking a more private and comfortable experience, there are numerous budget hotels in Athens with prices starting from €30 per night. Some popular options include Hotel Tony, Attalos Hotel, and Epidavros Hotel.
Sightseeing and Attractions
The Acropolis: The iconic Acropolis, home to the Parthenon and other ancient monuments, is a must-visit attraction in Athens. Entry to the Acropolis is €20, but if you plan to visit multiple archaeological sites, consider purchasing the €30 combo ticket, which grants access to six sites, including the Acropolis, Ancient Agora, and Hadrian's Library.
Free attractions: There are several attractions in Athens that are free to visit, such as the Changing of the Guard ceremony at Syntagma Square, the Panathenaic Stadium, and the vibrant neighborhood of Plaka. Additionally, many of Athens' museums offer free admission on certain days, so be sure to check their websites for more information.
Walking tours: Free walking tours are an excellent way to explore Athens and learn about its rich history. Companies like Athens Free Walking Tour and United in Athens offer daily tours led by knowledgeable local guides. Although these tours are free, it's customary to tip your guide at the end.
Food and Drink
Street food: Athens is known for its delicious street food, which is both affordable and satisfying. Some must-try dishes include souvlaki (grilled meat skewers), gyros (meat wrapped in pita bread), and koulouri (a sesame-covered bread ring). You can find these tasty treats at various street vendors and food stalls throughout the city, with prices usually ranging from €2-€5.
Traditional tavernas: For an authentic and budget-friendly dining experience, visit one of Athens' many traditional tavernas. These eateries serve a variety of Greek dishes, such as moussaka, pastitsio, and dolmades, at reasonable prices. A few popular tavernas worth checking out include Oinomageiremata, Ta Karamanlidika tou Fani, and Katsourbos.
Bakeries: Bakeries, or "fournos" in Greek, are abundant in Athens and offer a wide range of affordable pastries and baked goods. Indulge in traditional Greek treats like spanakopita (spinach and feta pie), tiropita (cheese pie), and loukoumades (deep-fried dough balls with honey and cinnamon). Many bakeries also serve sandwiches and salads, making them a perfect spot for a quick and inexpensive meal.
Local markets: Visiting local markets, such as the Central Market (Varvakios Agora) or the Monastiraki Flea Market, allows you to sample fresh produce, cheese, olives, and other Greek delicacies at affordable prices. These markets are also ideal for purchasing ingredients to prepare your own meals if you have access to a kitchen in your accommodation.
Nightlife and Entertainment
Free events: Athens boasts a lively cultural scene, and throughout the year, you can find free events such as concerts, theater performances, and outdoor movie screenings. Be sure to check local event listings to see what's happening during your visit.
Bars and pubs: Many bars and pubs in Athens offer reasonably priced drinks and a relaxed atmosphere. Popular areas for a night out include Gazi, Psiri, and Exarcheia. Some noteworthy bars with affordable drink options include The Clumsies, Brettos, and Six D.O.G.S.
Live music: Athens has a thriving music scene, with many venues hosting live performances by local and international artists. Some venues, such as Stavros tou Notou, Tiki Bar, and Faust Bar Theatre Arts, offer free or low-cost entry for concerts and performances.
Outdoor cinemas: During the summer months, open-air cinemas are a popular form of entertainment in Athens. Many of these cinemas have budget-friendly ticket prices and allow you to enjoy a movie under the stars. Notable outdoor cinemas include Cine Paris, Cine Thission, and Cine Dexameni.
Practical Tips for Saving Money
Travel during the off-season: The peak tourist season in Athens is during the summer months, which means higher prices and larger crowds. To save money and enjoy a more relaxed atmosphere, consider traveling during the off-season (October-April).
Purchase a combo ticket for archaeological sites: As mentioned earlier, if you plan to visit multiple archaeological sites, a combo ticket will save you money on entrance fees.
Use student discounts: If you are a student, make sure to bring your student ID, as many attractions, museums, and archaeological sites offer reduced admission prices for students.
Drink tap water: Athens' tap water is safe to drink, so save money by refilling a reusable water bottle instead of buying bottled water.
Conclusion
Athens is a city that caters to all budgets, with affordable options for accommodation, food, and activities. By following the tips and recommendations in this guide, you can enjoy the best of Athens without spending a fortune. Discover the city's rich history, indulge in delicious Greek cuisine, and immerse yourself in the vibrant local culture while keeping your wallet happy.