Barcelona Travel Guide on a Budget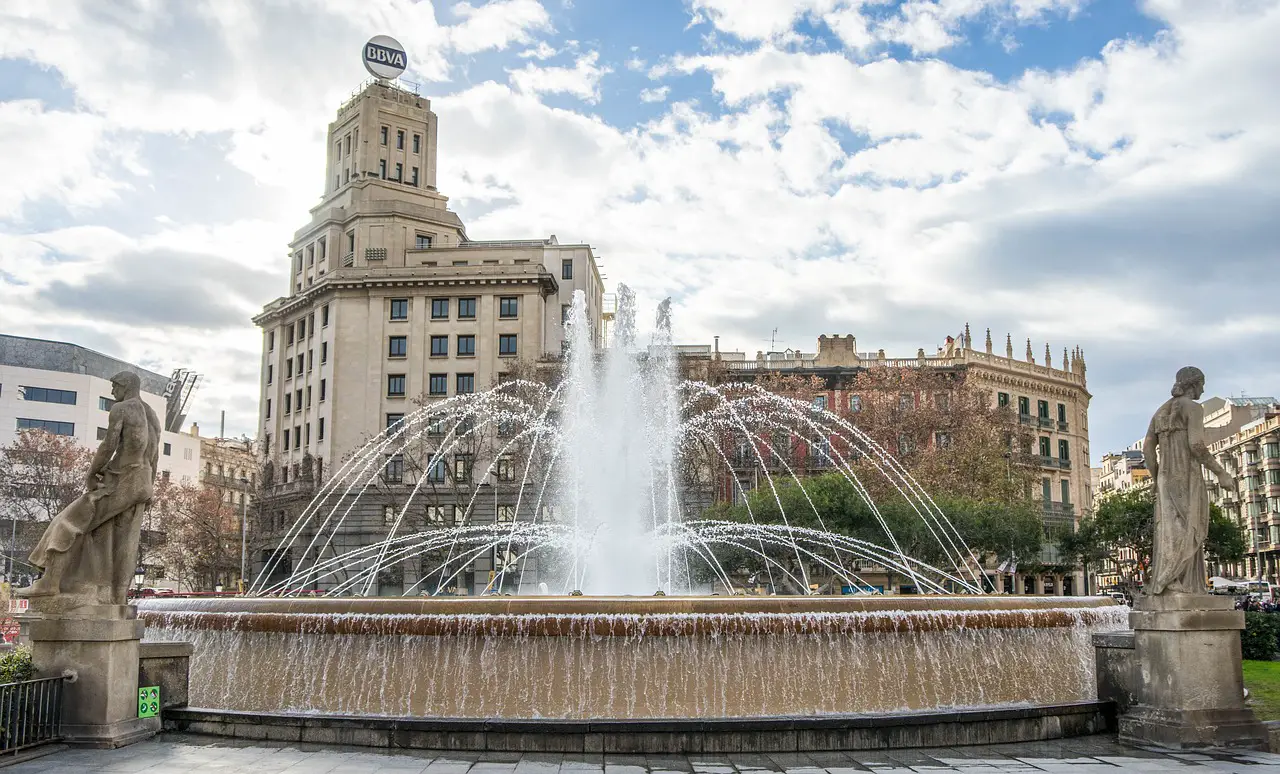 Barcelona, the capital of Catalonia, is a vibrant city known for its stunning architecture, rich history, delicious food, and lively arts scene. While it's easy to spend a fortune in this popular tourist destination, it's also possible to explore the city on a budget. In this comprehensive guide, we'll share tips, recommendations, and insights on how to experience the best of Barcelona without breaking the bank.
Affordable Accommodations

a. Hostels: Barcelona is home to numerous hostels offering budget-friendly accommodations, often with shared dormitory-style rooms and communal facilities. Many hostels also provide social events, city tours, and local tips, making them a great option for budget travelers and solo adventurers.
b. Guesthouses and B&Bs: For a more intimate and authentic experience, consider staying in a guesthouse or bed and breakfast. These accommodations often come with shared facilities and provide a more personal touch at an affordable price.
c. Vacation rentals: Websites like Airbnb and Vrbo offer a variety of budget-friendly vacation rentals, allowing you to live like a local and save money by cooking your meals.
d. Outskirts and nearby towns: Accommodations in central Barcelona can be expensive, so consider staying on the outskirts of the city or in nearby towns, which are often well-connected by public transportation.
Cheap Eats and Drinks

a. Tapas bars: Tapas bars are an excellent way to sample a variety of Spanish dishes without spending a fortune. Look for bars offering "tapas gratis" (free tapas) with the purchase of a drink, or share a selection of tapas with friends to keep costs down.
b. Menu del día: Many restaurants in Barcelona offer a "menu del día" (menu of the day) during lunchtime, which typically includes a starter, main course, dessert, and a drink for a fixed price. This is a cost-effective way to enjoy a filling meal and sample local cuisine.
c. Street food and markets: Barcelona's street food scene offers a variety of delicious and affordable options, such as churros, empanadas, and bocadillos (sandwiches). Visit local markets like La Boqueria or Mercat de la Llibertat to find fresh produce, meats, cheeses, and more at reasonable prices.
d. Happy hours and drink specials: To save on drinks, look for bars and restaurants offering happy hour deals or nightly specials. Additionally, keep an eye out for "cubatas" (mixed drinks) which are often cheaper than beer or wine.
Free and Budget-Friendly Attractions

a. Parks and gardens: Barcelona is home to several beautiful parks and gardens that are free to explore, such as Park Güell (free access to the public area), Parc de la Ciutadella, and Jardins de Joan Maragall.
b. Museums: Many of Barcelona's museums offer free admission on certain days or times, such as the Picasso Museum (free on Thursdays from 6 pm to 9:30 pm) and the National Museum of Catalan Art (free on Saturdays from 3 pm). Plan your visit accordingly to take advantage of these deals.
c. Churches and cathedrals: While some religious sites like La Sagrada Familia charge an entrance fee, many of Barcelona's churches and cathedrals can be visited for free, including the beautiful Gothic Basilica of Santa Maria del Mar and the historic Cathedral of Barcelona.
d. Street art and architecture: Wander through Barcelona's streets and take in the stunning architecture of Antoni Gaudí, such as Casa Batlló and Casa Milà, without paying for entry. While you may need to pay to go inside some of these buildings, admiring their exteriors is free. Additionally, Barcelona is known for its vibrant street art scene, particularly in the neighborhoods of El Raval and Poblenou.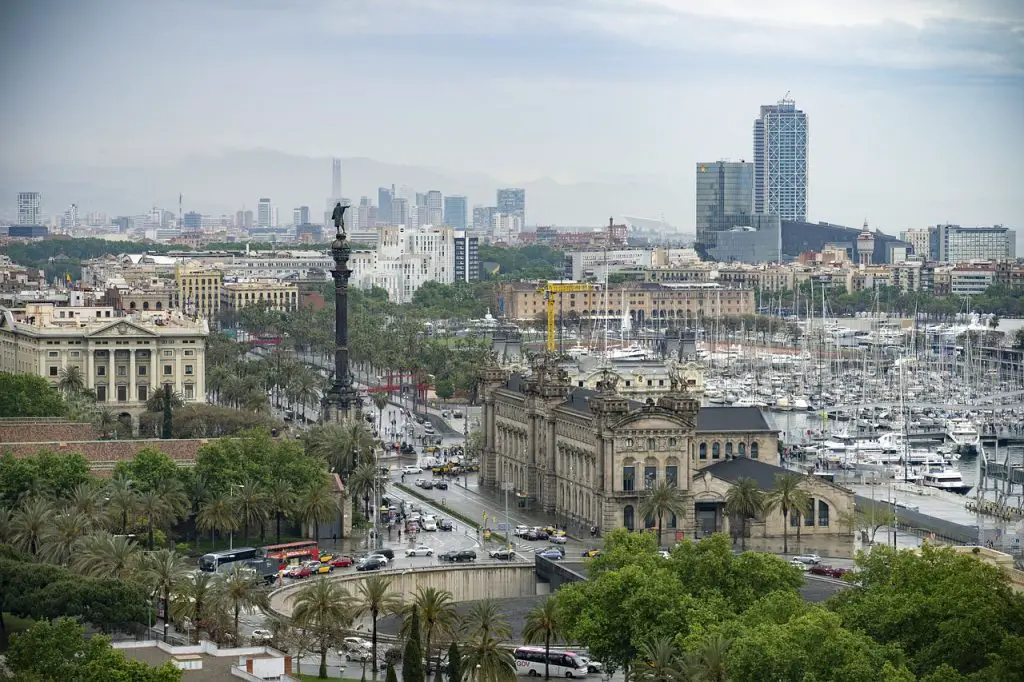 Budget-Friendly Transportation

a. T-10 Ticket: Purchase a T-10 ticket for affordable public transportation in Barcelona. This ticket allows for ten rides on the city's buses, trams, and metro system and can be shared among multiple travelers. Be sure to validate your ticket each time you use it.
b. Walking and biking: Many of Barcelona's top attractions are within walking distance of one another, making it easy to explore the city on foot. Alternatively, consider renting a bike or using the city's bike-sharing program, Bicing, to navigate the city's extensive network of bike lanes.
c. Airport transportation: To save money on transportation from the airport, use the Aerobús or the RENFE train service instead of taking a taxi or private shuttle.
Money-Saving Tips and Tricks

a. Barcelona Card: The Barcelona Card offers discounts on various attractions, public transportation, and even some restaurants. Depending on the length of your stay and the attractions you plan to visit, purchasing the card could save you money.
b. Free walking tours: Many companies offer free walking tours of Barcelona, providing a great introduction to the city's history and culture. While these tours are technically free, it's customary to tip your guide based on your satisfaction with the tour.
c. Travel during the offseason: Visiting Barcelona during the offseason (November to March) can save you money on accommodations, flights, and even some attractions. Keep in mind that the weather may be cooler and wetter, but you'll also experience fewer crowds.
d. Book in advance: For attractions that require an entrance fee, booking your tickets online and in advance can often save you money and time spent waiting in lines.
Conclusion
Barcelona is a captivating city with a wealth of experiences to offer, even for those on a tight budget. By staying in affordable accommodations, eating at local markets and tapas bars, utilizing budget-friendly transportation options, and taking advantage of free or discounted attractions, you can make the most of your trip to Barcelona without breaking the bank. With a little research and planning, you'll be able to enjoy the magic of Catalonia's capital while sticking to your budget.