Bavaria Travel Guide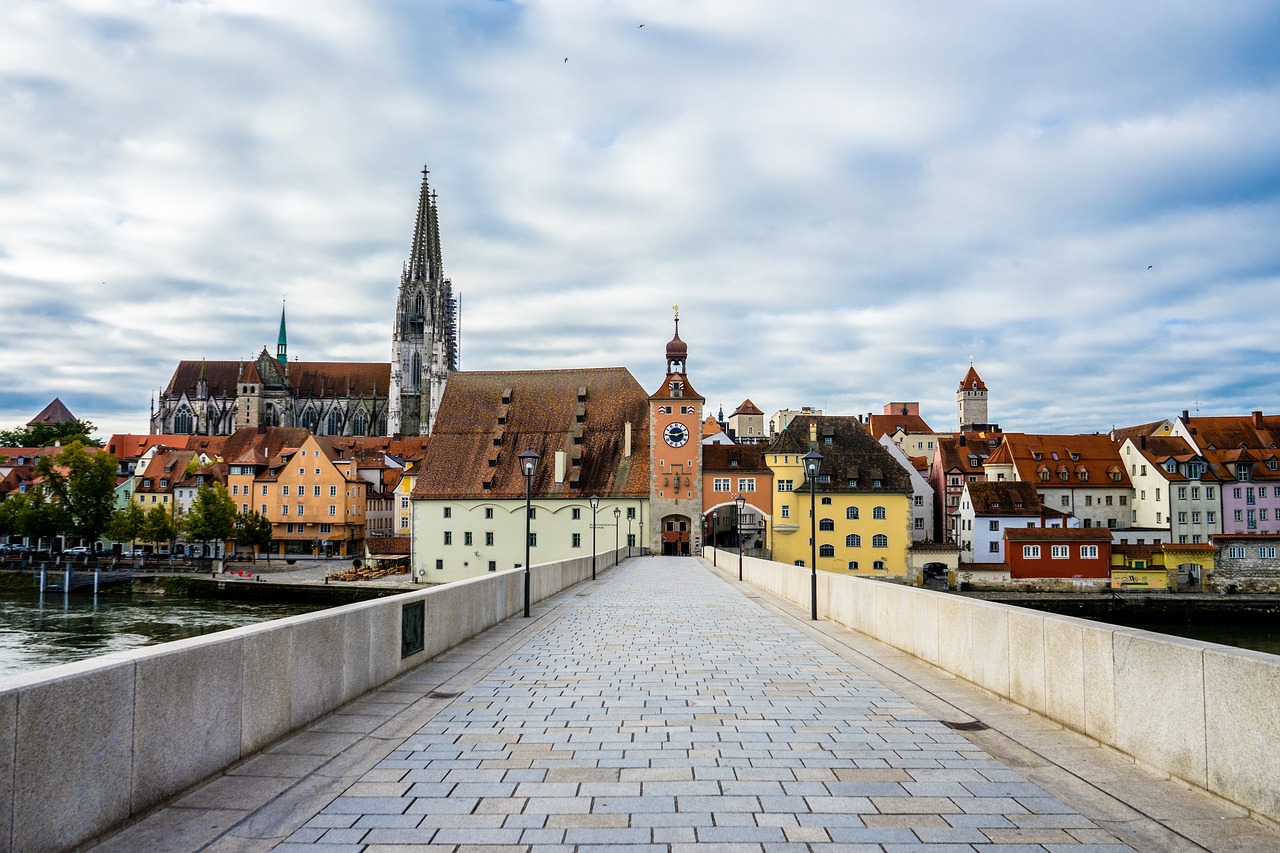 Bavaria, known as "Bayern" in German, is the country's largest federal state and a must-visit destination for any traveler seeking a taste of authentic German culture, history, and natural beauty. Nestled in the southeastern part of Germany, Bavaria boasts fairy-tale castles, picturesque towns, hearty cuisine, and the majestic Alps. This guide will walk you through the best of what Bavaria has to offer.
Munich: Bavaria's Vibrant Capital
Marienplatz: Start your Bavarian journey in Munich's central square, surrounded by iconic landmarks like the New and Old Town Halls. Every day at 11 a.m. and 12 p.m., the Rathaus-Glockenspiel springs to life with a charming performance.
Hofbräuhaus: Experience Bavarian hospitality at its finest in this world-famous beer hall. Sample traditional dishes such as Weisswurst (white sausage) and Brezn (pretzels) while enjoying live folk music.
English Garden: This expansive park in the heart of Munich offers scenic lakes, serene pathways, and the Chinesischer Turm beer garden.
Neuschwanstein Castle: A Fairy-tale Dream
Situated near Füssen, this dreamy castle inspired Walt Disney's Sleeping Beauty Castle. Commissioned by King Ludwig II, Neuschwanstein Castle overlooks the picturesque Hohenschwangau Valley. While the castle's exterior is awe-inspiring, don't miss the guided tour of its interior to delve into the world of the eccentric king.
Nuremberg: History and Charm
Nuremberg, or "Nürnberg," is renowned for its medieval architecture and historical significance. Key attractions include:
Kaiserburg: The Nuremberg Castle offers panoramic views of the city and an insight into medieval life.
Nuremberg Trials Memorial: Understand the aftermath of WWII and the trials that brought Nazi war criminals to justice.
Christkindlesmarkt: If you're visiting in December, the Christmas market in Nuremberg is one of Germany's most beloved, radiating warmth and festive spirit.
Regensburg: A UNESCO Gem
Regensburg's well-preserved medieval city center earned it a spot on the UNESCO World Heritage list. Explore the city's stunning cathedral, quaint streets, and the oldest sausage kitchen in the world, Historische Wurstküche.
Berchtesgaden National Park: Nature's Majesty
Nestled in the southeastern tip of Bavaria, this national park is home to the mesmerizing Königssee, Germany's cleanest and deepest lake. The park is also home to the infamous Eagle's Nest, Adolf Hitler's mountain retreat.
Bavarian Alps: A Paradise for Hikers and Skiers
Bordering Austria, the Bavarian Alps are a haven for outdoor enthusiasts. From the ski resorts of Garmisch-Partenkirchen to hiking trails in the Karwendel Mountains, the region promises adventure and breathtaking landscapes.
Bamberg: The City on Seven Hills
Famous for its old town and smoked beer, Bamberg offers a unique combination of natural beauty and history. The Bamberg Cathedral and the Old Town Hall (sitting on an island in the middle of the river) are must-visit landmarks.
Bavarian Cuisine: A Gastronomic Delight
Bavaria offers a rich culinary tradition. Dive into dishes like Schweinshaxe (roasted pork knuckle), Käsespätzle (cheesy noodles), and Apfelstrudel (apple strudel). And don't forget to pair your meal with a glass of local Weissbier (wheat beer)!
Oktoberfest: The World's Largest Beer Festival
If your trip aligns with late September to the first weekend in October, experience the festivities of Oktoberfest in Munich. Traditional costumes, giant beer tents, and folk music combine for an unforgettable experience.
Practical Tips for Bavaria Travel
Language: While German is the official language, many locals, especially in tourist areas, speak English.
Currency: Euro (€) is the official currency.
Transport: Bavaria boasts an excellent transport network, including trains, buses, and highways. Consider the Bayern Ticket for unlimited regional train travel.
Weather: Bavaria experiences a continental climate. Summers are generally warm (20-25°C) while winters can be cold (-10 to 3°C).
Bavaria is a region that effortlessly melds tradition and modernity, offering a rich tapestry of experiences for every traveler. Whether you're soaking in the culture of Munich, marveling at the splendor of Neuschwanstein, or hiking in the Alps, Bavaria promises memories that will last a lifetime.
The Romantic Road is a picturesque 350-kilometer route that meanders through the heart of Bavaria, linking historic towns and iconic landmarks. From Würzburg's Residenz to the fairy-tale streets of Rothenburg ob der Tauber, this journey offers a snapshot of Bavaria's timeless charm. Don't forget to stop at the Harburg Castle and the lovely town of Augsburg along the way.
Passau: The Three Rivers City
Located at the confluence of the Danube, Inn, and Ilz rivers, Passau is known for its stunning baroque architecture and the magnificent St. Stephen's Cathedral, home to the world's second-largest church organ. The riverfront promenades offer relaxing views and are perfect for leisurely strolls.
Dachau Concentration Camp Memorial Site
Close to Munich, the Dachau Concentration Camp serves as a poignant reminder of the horrors of World War II. The memorial site offers guided tours and exhibits detailing the history and lives of those imprisoned here.
Chiemsee: The Bavarian Sea
Bavaria's largest lake, Chiemsee, offers a delightful mix of natural beauty and cultural landmarks. Visit Herrenchiemsee Island, where King Ludwig II built a palace inspired by the Palace of Versailles. Frauenchiemsee Island, with its picturesque Benedictine monastery, is another must-visit spot.
Traditional Festivals
Beyond Oktoberfest, Bavaria celebrates numerous festivals that showcase its rich traditions. The Maibaumfest celebrates spring with the raising of tall, decorated poles. Fasching, the Bavarian Carnival, fills the streets with parades and revelry in the days leading up to Lent.
Bavarian Forest National Park
Germany's oldest national park offers pristine landscapes, dense woodlands, and a diverse range of flora and fauna. Whether you prefer hiking, cycling, or simply immersing yourself in nature, the Bavarian Forest is a paradise.
Shopping in Bavaria
While Bavaria boasts numerous modern shopping malls and boutiques, consider seeking out traditional items. Dirndls and Lederhosen (traditional Bavarian clothing), handcrafted cuckoo clocks, and intricate wood carvings make for cherished souvenirs.
Safety and Etiquette
Bavaria is one of the safest regions in Germany. However, it's always prudent to exercise common sense, especially in crowded areas. When interacting with locals, a simple greeting like "Grüß Gott" (God greet you) can go a long way.
Accessibility
Bavaria is well-equipped to accommodate travelers with disabilities. Munich's public transportation, major attractions, and accommodations often have facilities in place. It's advisable to inquire in advance to ensure a smooth experience.
With its mesmerizing blend of natural wonders, historical treasures, and vibrant traditions, Bavaria beckons travelers with the promise of unforgettable experiences. Whether you're wandering through cobblestone streets, feasting on hearty Bavarian meals, or gazing at snow-capped Alpine peaks, the region's enchanting allure will captivate your heart and soul. So pack your bags, and let Bavaria's magic unfold before you.