Berlin Budget Travel Guide for Digital Nomads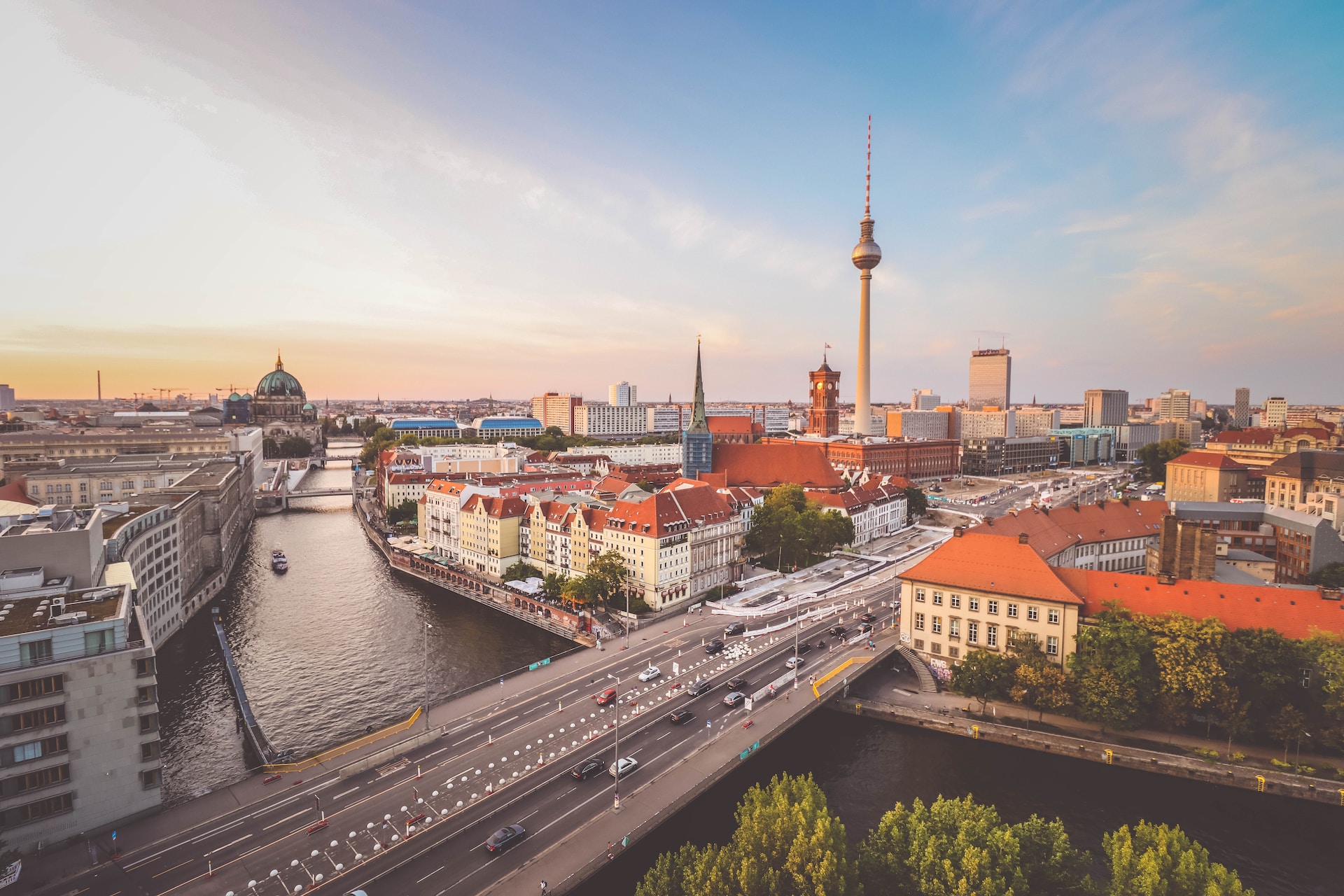 Berlin, the capital city of Germany, is an alluring destination that is exceptionally digital-nomad friendly. Known for its vibrant art scene, illustrious history, and excellent infrastructure, it's an ideal place for those working remotely, as it manages to blend an exceptionally high quality of life with affordability.
Cost of Living
Berlin is surprisingly affordable compared to other European capitals. It offers a lower cost of living without compromising on the quality of life. A digital nomad can expect to spend about €1200-1500 per month on average, including accommodation, food, transport, and other personal expenses. However, if you're savvy with budgeting, you can live comfortably for less.
Accommodation
Accommodation is likely to be the biggest expense for digital nomads in Berlin. Average rent for a furnished apartment in the city center ranges between €700-€1000 per month. Sharing a flat, a popular choice among locals and expats, can considerably reduce this cost.
For short-term stays, consider budget-friendly options like hostels and guesthouses. The Circus Hostel, Wombats City Hostel, and EastSeven Berlin Hostel are popular among budget travelers for their clean facilities and social atmospheres. Prices for a dorm bed range from €10-€20 per night.
Another great option is co-living spaces, which have become quite popular in Berlin. These are not just accommodations, but communities where you can network and collaborate with like-minded individuals. Co-living spaces such as Coliving.berlin and Vonder offer rates from €600-€1000 per month, including utilities and amenities.
Food and Drink
Berlin's culinary scene is vibrant and varied, offering plenty of budget-friendly options. Street food is abundant and cheap, with the city's iconic Currywurst and Döner kebab stalls serving meals for less than €5.
Grocery shopping is another economical option. Supermarkets like Aldi, Lidl, and Netto offer affordable prices for quality produce. For a more local experience, visit one of the city's many farmers' markets, where you can buy fresh and locally sourced food.
Transportation
Berlin's public transport system is extensive and efficient, connecting all parts of the city through a network of U-Bahn (underground), S-Bahn (suburban trains), buses, and trams. A monthly ticket for unlimited travel costs around €84.
For shorter distances, consider cycling. Berlin is very bike-friendly with numerous bike lanes and bike-sharing programs such as Nextbike and Deezer.
Workspaces
Berlin is home to many coworking spaces, offering affordable rates and a stimulating work environment. Spaces like Betahaus, Factory Berlin, and St. Oberholz offer flexible memberships from €99-€200 per month. Many of these locations also host networking events, providing opportunities to meet and mingle with other digital nomads and locals.
If you prefer more quiet, free alternatives, the city has numerous libraries and coffee shops that make for perfect remote workspaces. The Staatsbibliothek zu Berlin is a recommended library, while The Barn, Bonanza Coffee, and Westberlin are among the popular coffee shops with strong Wi-Fi connections.
Leisure Activities
Berlin offers a variety of budget-friendly activities and attractions. Explore the city's rich history by visiting iconic landmarks like the Berlin Wall, Checkpoint Charlie, and Brandenburg Gate, most of which are free.
Take a stroll in one of the many beautiful parks like Tiergarten or Tempelhofer Feld, a former airport turned public park. The city also has numerous museums, many offering free entry on certain days or discounted prices for students.
Berlin's nightlife is legendary. While clubbing at the famous Berghain might not be budget-friendly, there are numerous other bars and clubs that offer cheaper entrance fees and drinks.
Community and Networking
Berlin has a large international community, with a high number of expats and digital nomads. Networking events, language exchanges, and meetups are common and provide excellent opportunities to meet new people. Check platforms like Meetup, Internations, or Eventbrite for events in your area.
Conclusion
Berlin is a city that embraces diversity, creativity, and an alternative way of life, making it an attractive destination for digital nomads. With its cost-effective living, ample workspaces, and affordable entertainment options, the city provides the perfect backdrop for a budget-friendly, productive, and enjoyable digital nomad lifestyle. So pack your bags and embrace the dynamism and vibrancy that this incredible city has to offer. You'll find Berlin not just a city to live in, but a city to experience, explore, and enjoy.