Best Things to Do in Le Marais Paris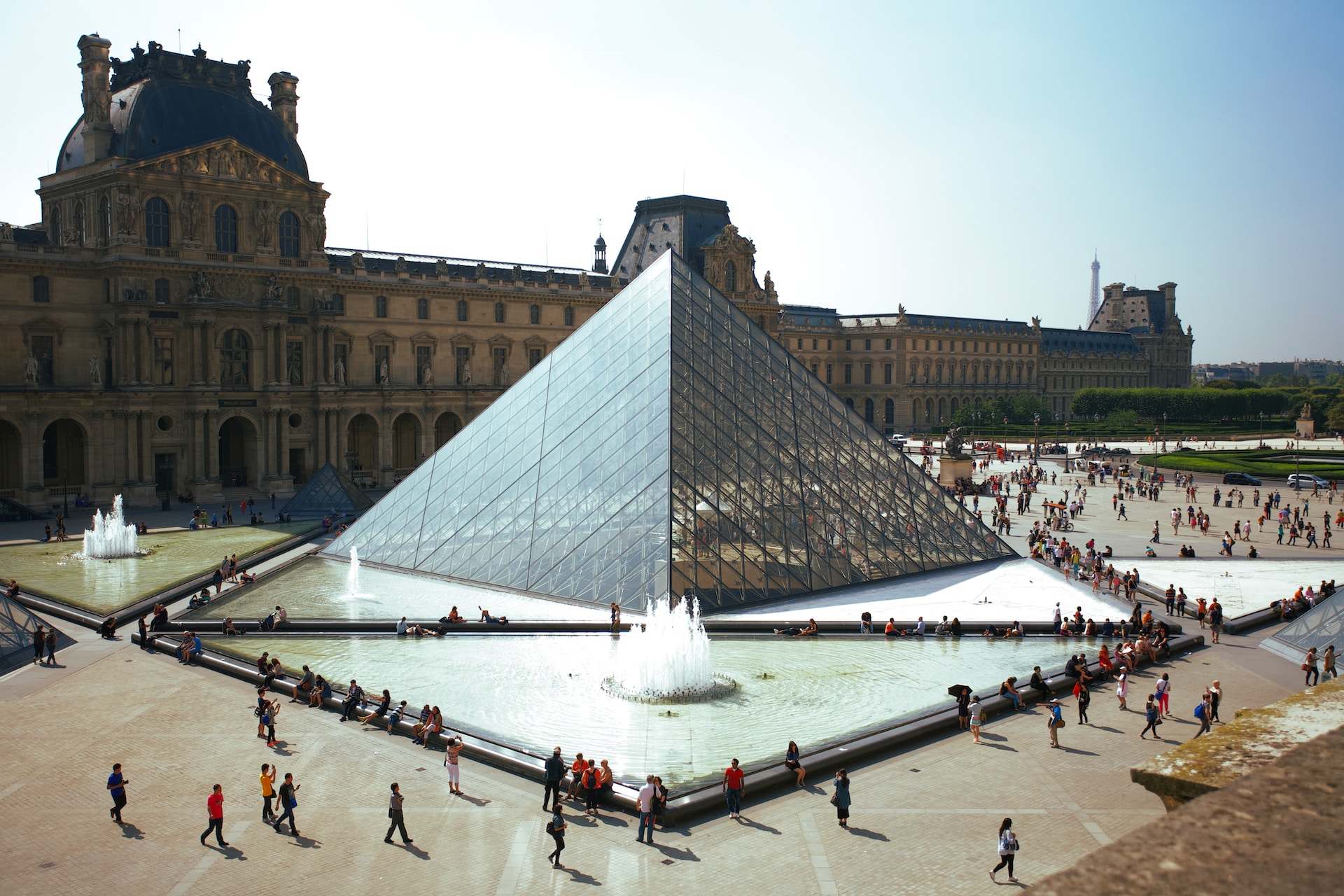 Le Marais, once a marshland, now a flourishing Parisian district, is nestled in the heart of Paris between the 3rd and 4th arrondissements. It's renowned for its impressive historical architecture, unique boutique shops, vibrant art galleries, and a rich Jewish heritage. Packed with fantastic spots to visit and immerse yourself in the Parisian lifestyle, let's delve into the exploration of Le Marais's best offerings.
Explore the History in Musée Carnavalet
Begin your journey at the Musée Carnavalet, a free museum located in two Renaissance-era mansions. This museum is the dedicated narrator of Paris's history, with an extensive collection of artifacts from the city's past. Be prepared to be transported to different epochs, from pre-Roman Gaul to the modern age, while walking through its historical rooms.
Unwind at Place des Vosges
A short walk from the museum will lead you to the oldest planned square in Paris, the Place des Vosges. Its symmetrical layout, ringed by charming red-brick and stone houses with slate roofs, offers a tranquil escape from the bustling city. Be sure to visit Maison de Victor Hugo at one corner of the square, where the famous author penned parts of Les Misérables.
Discover the Jewish Heritage at Rue des Rosiers
Le Marais houses the largest Jewish community in Paris. Head to Rue des Rosiers, the epicenter of the Jewish Quarter, to explore traditional Jewish bakeries, delis, and falafel stands. Don't forget to visit the Shoah Memorial, a solemn reminder of the Holocaust, which preserves the memory of the Jewish community in France during World War II.
Admire the Gothic Art in Sainte-Chapelle
A short stroll from Rue des Rosiers leads to the Sainte-Chapelle. This glorious chapel, famous for its remarkable stained glass windows that depict biblical scenes, is a real treat for art enthusiasts. The sunlight filtering through the intricate stained glass creates an ethereal experience that leaves visitors in awe.
Dive into LGBTQ+ History
Le Marais is famous as Paris's LGBTQ+ district. From the heartrending plaque memorializing the gay victims of the Holocaust in the Square du Temple to the bustling gay bars and shops along Rue des Archives, there's plenty to explore. This inclusive neighborhood welcomes all, reflecting the modern, progressive side of Paris.
Visit the Musée Picasso
Art aficionados can't miss the Musée Picasso, which houses an extensive collection of Picasso's work. The museum, housed in the grand Hôtel Salé, is a testament to Picasso's artistic evolution, with over 5,000 pieces that represent his diverse and innovative styles.
Shopping in Rue des Francs-Bourgeois
No visit to Paris would be complete without some shopping, and Le Marais is a paradise for those looking for trendy boutiques and vintage stores. Rue des Francs-Bourgeois is one of the few streets in Paris where shops are open on Sundays. Hunt for unique fashion pieces, homeware, or cosmetics, and take a break in one of the numerous café terraces.
Visit the Pompidou Center
Make your way to the Pompidou Center, home to the National Museum of Modern Art. The building itself, designed in the style of high-tech architecture, is a sight to behold. Within, the art collection spans from 1905 to the present day, featuring works by Matisse, Picasso, Duchamp, and other modern masters.
Dine in Trendy Restaurants
Le Marais has an eclectic mix of dining options. From traditional Jewish delis to hip vegan cafés, there's something for every palate. For a quintessential French dining experience, try Le Comptoir du Relais or Chez Janou, both renowned for their local cuisine.
Visit Hôtel de Ville
Finish your exploration of Le Marais at the Hôtel de Ville, the city hall of Paris. The current building, completed in the 19th century in Renaissance style, stands as a symbol of the city's resilience. The square in front is a hub for concerts, exhibitions, and even ice-skating in winter.
This list encapsulates only a fraction of the experiences that Le Marais offers. Each street and corner has a story to tell, making the neighborhood a charming blend of old and new, tradition and progress, creating a cultural tapestry like no other. Immersing yourself in the rhythm of Le Marais will provide a deeper understanding of Paris beyond the typical tourist landmarks.
Delve into French History at Musée de la Chasse et de la Nature
Venture into the Musée de la Chasse et de la Nature, housed within the magnificent Hôtel de Guénégaud and Hôtel de Mongelas. This museum provides a captivating look at the evolution of hunting practices and explores humanity's complex relationship with nature through art, artifacts, and taxidermy.
Indulge in Gourmet Chocolates
The charm of Le Marais is incomplete without its artisan chocolate shops. Jacques Genin, a renowned chocolatier, offers an exquisite array of chocolates and caramels. This temple of sweetness is a must-visit for gourmands, especially for their legendary millefeuille.
Stroll around Village Saint-Paul
Tucked away from the main streets, Village Saint-Paul is a hidden gem within Le Marais. Its interconnected courtyards brim with antique dealers, art galleries, and charming cafés. The tranquil atmosphere here provides a stark contrast to the bustling streets outside.
Savor Traditional Falafel at L'As du Fallafel
Foodies cannot miss the falafel at L'As du Fallafel on Rue des Rosiers. Even with numerous falafel joints in the area, L'As du Fallafel stands out, reputed to serve the best falafel in Paris. The flavorful, crunchy falafels, topped with creamy hummus and tangy pickles, are a delight not to be missed.
Visit Maison de la Photographie
Photography enthusiasts should stop by Maison de la Photographie. This modern art space hosts changing exhibitions featuring works by contemporary photographers. Its unique curation and innovative use of space make it a must-visit for those interested in the visual arts.
Go Antique Hunting at Marché des Enfants Rouges
Marché des Enfants Rouges, the oldest covered market in Paris, is a cornucopia of culinary and antique delights. Meander through its aisles, where vendors offer fresh produce, international cuisine, and vintage treasures. Enjoy a leisurely brunch, and treasure hunt in this charismatic market.
Enjoy the Nightlife
Le Marais comes alive at night, with its many bars, clubs, and theaters offering diverse entertainment options. For a chic night out, visit the Candelaria, a speakeasy-style cocktail bar known for its inventive drinks. Or, for a taste of local culture, catch a show at Théâtre de la Bastille or Théâtre du Châtelet.
Discover Le Marais' Street Art
Street art is an integral part of Le Marais, transforming its lanes into an open-air gallery. You'll encounter murals and paste-ups by renowned artists like Invader and Gregos. Street art tours are available for those who want to learn more about the vibrant and ever-changing art scene.
Visit Musée Cognacq-Jay
Musée Cognacq-Jay houses the private collection of Ernest Cognacq, founder of the La Samaritaine department store. The collection primarily focuses on art from the 18th century and offers a captivating glimpse into this era, showcasing works from masters like Rembrandt, Canaletto, and Boucher.
Relax at Square du Temple
Round off your Le Marais experience with a leisurely visit to Square du Temple. This tranquil park, with its lush lawns, duck pond, and playground, provides the perfect spot for relaxation after a day of exploration.
In essence, Le Marais embodies the romantic and cultural soul of Paris. Whether you are a history enthusiast, foodie, art lover, or shopping aficionado, this historic district caters to all. Its vibrant and diverse offerings ensure that every visit becomes a memorable part of your Parisian adventure. As you wander through its charming lanes, you'll understand why Le Marais remains an unmissable part of the City of Light.