Birmingham UK Travel Guide for Digital Nomads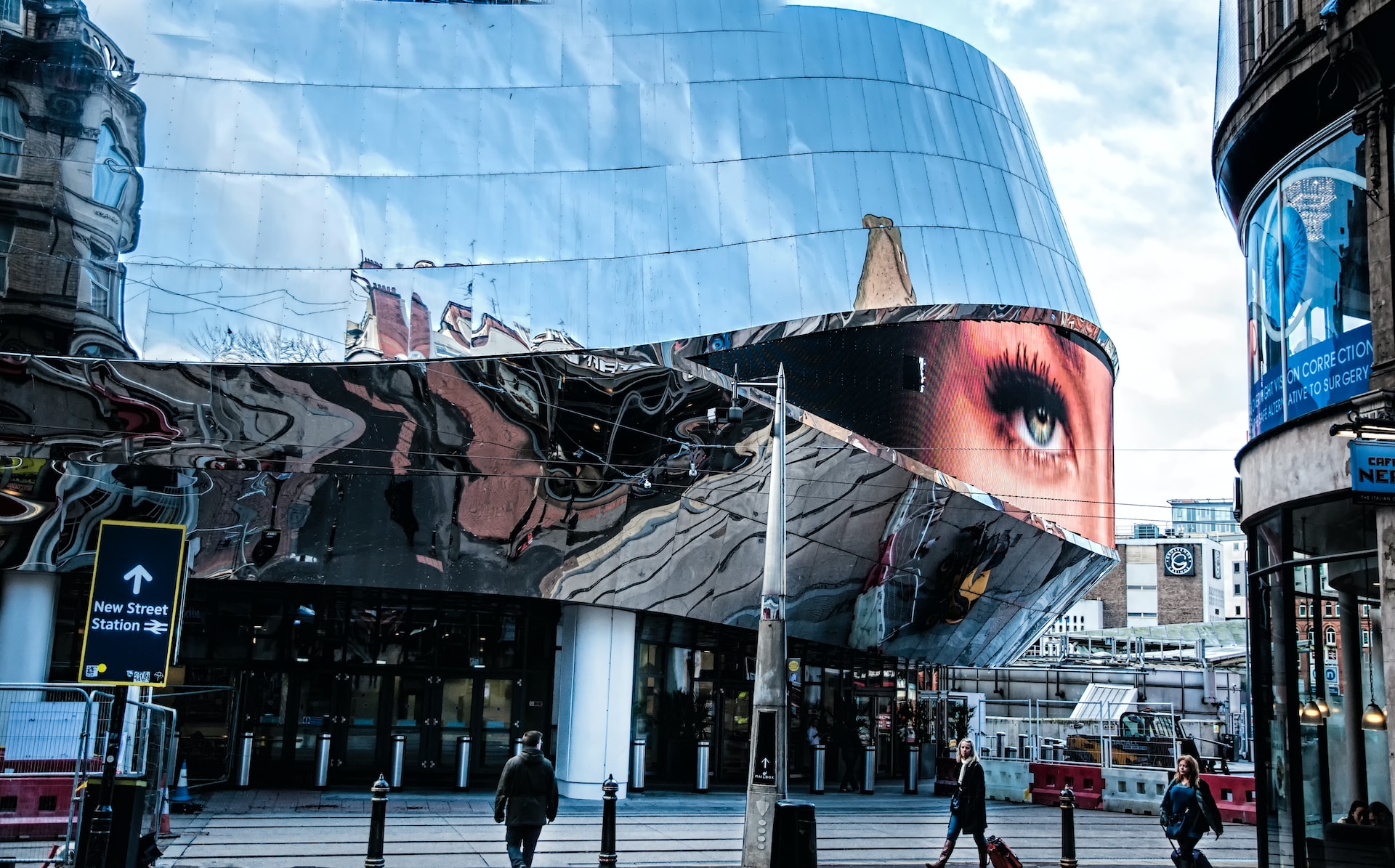 Birmingham, located in the heart of England, is a city rich in industrial heritage and packed with cultural experiences. Over the past few years, the city has been transformed into a digital nomad's paradise with its friendly cafes, co-working spaces, and efficient public transportation. If you're a digital nomad considering Birmingham for your next destination, this guide will give you a comprehensive overview of what to expect.
Why Birmingham for Digital Nomads?
Cost of Living: Birmingham is considerably more affordable than London. From accommodation to food, the city offers great value for money, making it an attractive spot for digital nomads.
Connectivity: The city boasts excellent public transport, and with its central location, you can easily travel to other parts of the UK.
Cultural Vibrancy: From the Birmingham Museum and Art Gallery to the buzzing live music scene, there's no shortage of cultural events.
Best Places to Work
Coworking Spaces: Birmingham is home to several coworking spaces suited for every kind of digital nomad.
Impact Hub: Located in the Digbeth area, it offers a community of entrepreneurs and digital nomads. With its sustainable approach, it's a space designed for collaboration.
Alpha Works: Situated in the Alpha Tower, this space is modern and offers panoramic views of the city. Perfect for those who need inspiration from their surroundings.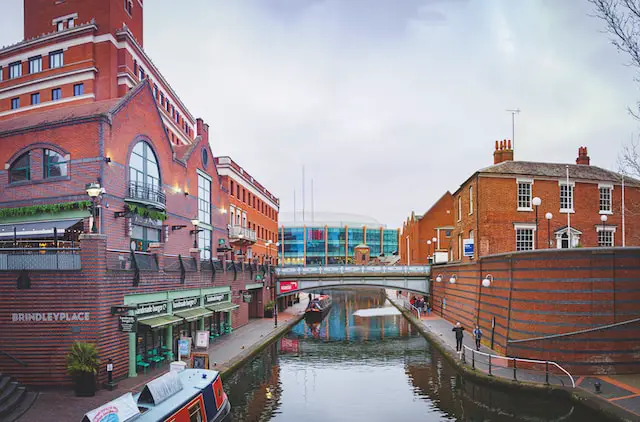 Cafes: If you prefer cafes, Birmingham won't disappoint.
Tilt: A blend of craft beer and specialty coffee makes this place unique. With its free Wi-Fi and relaxed ambiance, you can work for hours.
Faculty: Located in the Piccadilly Arcade, this café has a minimalist design and focuses on quality coffee. The tranquility makes it perfect for working.
Accommodation Options
While you can find several hotels and BnBs, consider these options tailored for longer stays:
Serviced Apartments: Companies like StayCity offer serviced apartments which come with all amenities. These are perfect if you plan to stay for a month or more.
Shared Housing: Platforms like Spareroom allow you to find shared accommodations with locals or other nomads.
Leisure and Networking
Meetups: Birmingham has a strong digital community. Websites like Meetup.com list numerous tech, startup, and digital nomad events.
Parks and Recreation: The Birmingham Botanical Gardens and Cannon Hill Park are great spots for a relaxed afternoon.
Cultural Spots: Explore the Electric Cinema, the UK's oldest working cinema, or the Symphony Hall for a musical evening.
Connectivity and Public Transport
Trains: Birmingham New Street Station is a major hub. You can reach London in just 90 minutes!
Buses and Trams: The extensive bus network and the Midland Metro tram make moving around the city easy.
Biking: Birmingham has been investing in cycle routes. Grab a bike and explore the city on two wheels.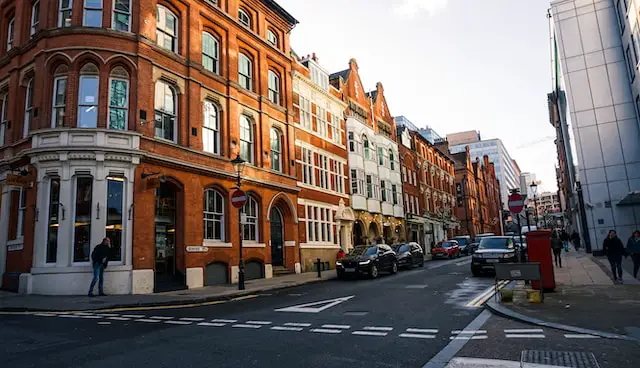 Local Tips
Birmingham's Balti Triangle: A must-visit for curry enthusiasts. This area boasts some of the best Pakistani and Kashmiri food in the UK.
Jewellery Quarter: A historic area with more than 200 listed buildings. Perfect for a stroll and shopping.
Local Festivals: From the Birmingham International Dance Festival to the Birmingham, Film & TV Festival, try to align your visit with one of these events.
Internet and Mobile Connectivity
The city offers good internet speed. Almost all cafes and public spaces provide free Wi-Fi. For mobile connectivity, major networks like EE, Vodafone, and Three offer great coverage and affordable plans.
Safety and Health
Birmingham is a safe city. However, like any other major city, it's wise to be cautious during the late hours. For health services, the National Health Service (NHS) is reliable. Ensure you have travel insurance before your visit.
Birmingham, with its mix of history, culture, and modernity, offers an excellent base for digital nomads. From efficient public transport to a buzzing digital community, you'll find all you need to work and play. Don't just pass through; immerse yourself in this vibrant city and discover the unique blend of opportunities it presents.
A Glimpse into Birmingham's Heritage
As a digital nomad, you're not just working — you're experiencing cultures and histories, and Birmingham has plenty to offer in this respect.
Cadbury World: Located in Bournville, this is more than just a chocolate factory. Learn about the history of the Cadbury brand and indulge in some chocolate tasting.
Back to Backs: Managed by the National Trust, these restored 19th-century houses provide a fascinating glimpse into the city's past.
Food and Nightlife
Birmingham is renowned for its culinary diversity.
Street Food: Visit Digbeth Dining Club, an award-winning street food event that offers a myriad of cuisines from local vendors.
Nightlife: Areas like Broad Street and the Arcadian offer a variety of pubs, bars, and clubs. For a more eclectic evening, The Jam House offers live jazz and blues.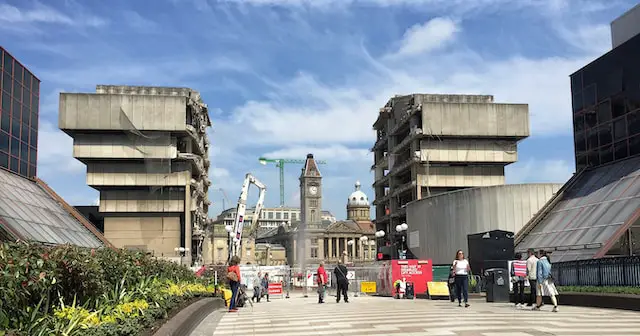 Surrounding Attractions
Being centrally located, Birmingham offers the advantage of exploring nearby attractions.
Stratford-upon-Avon: The birthplace of Shakespeare, this town is just a short train ride away and perfect for a day trip.
The Cotswolds: Known for its picturesque villages and rolling hills, it's an excellent escape from the urban life.
Digital Nomad Friendly Facilities
Libraries: The Library of Birmingham, with its modern design, is not just a place to read but also a workspace with free Wi-Fi and charging spots.
Gyms and Wellness: The city is home to several gyms and wellness centres, ensuring you keep up with your fitness routine.
Shopping and Retail
Bullring & Grand Central: One of the UK's largest shopping centres, it houses over 200 stores. Whether you need tech gadgets or fashion apparel, you'll find it here.
Independent Boutiques: Areas like the Custard Factory in Digbeth offer a range of independent retailers and vintage shops.
Green Spaces and Waterways
Canals: Birmingham boasts more miles of canal than Venice! The canals offer scenic walking paths, and you can also enjoy a canal boat tour.
Sutton Park: One of the largest urban parks in Europe, it's a place of natural beauty and tranquility.
Birmingham offers a unique blend of the historic and the contemporary. For digital nomads, it provides a balance of work, leisure, and cultural immersion. Its robust digital infrastructure, coupled with myriad leisure opportunities, make it a choice destination. As you venture into the heart of the UK, let Birmingham be your base, your muse, and your gateway to all that the Midlands and the wider country has to offer. Safe travels and happy working!