Boston's Top Neighborhoods: Rich History, Vibrant Culture, Exquisite Dining, and Electric Nightlife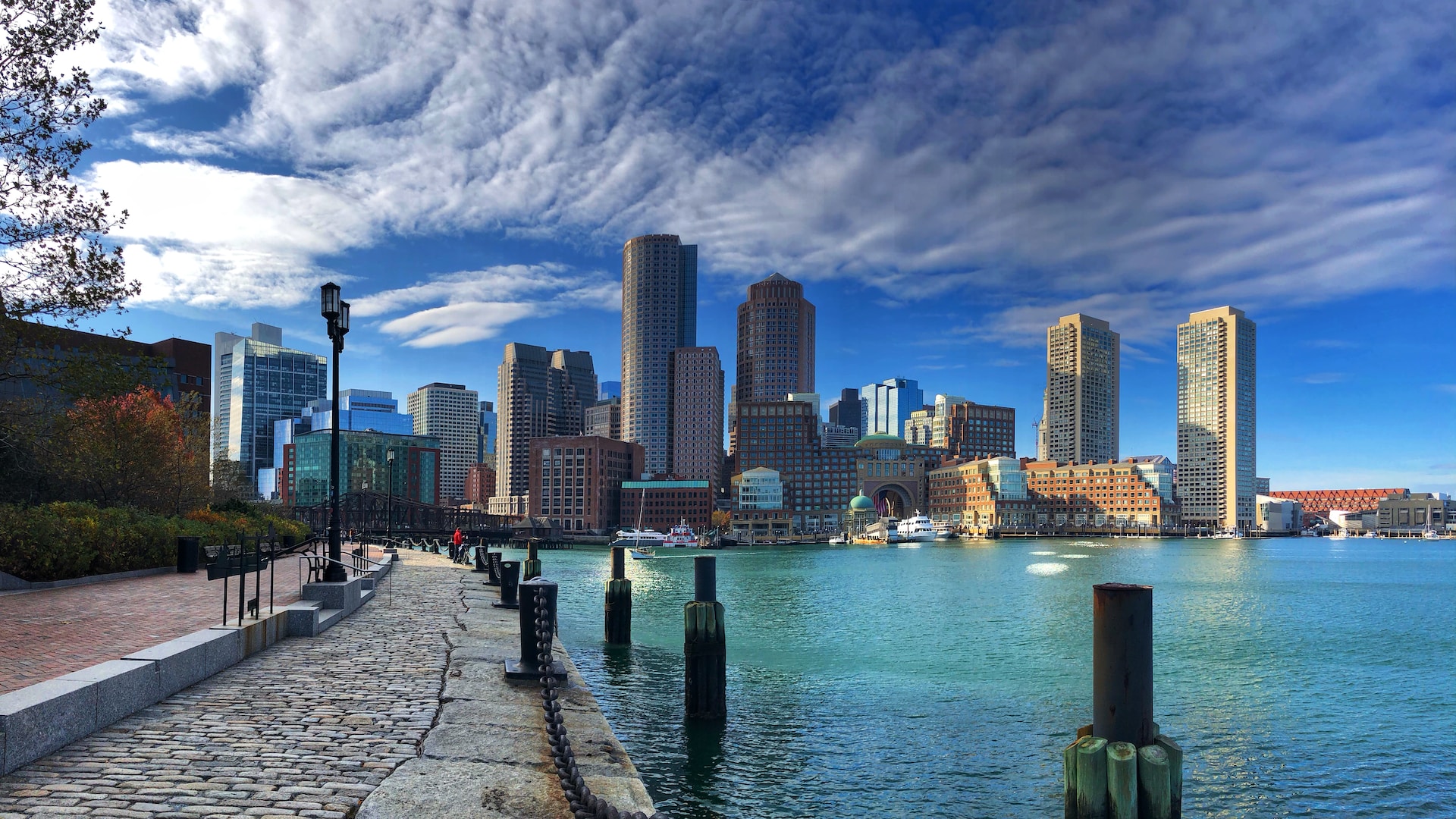 Boston, Massachusetts, the oldest city in the United States, has a rich and storied history that extends back over four centuries. The city's neighborhoods, each with its own distinct characteristics, serve as the heart and soul of the region, embodying the past, present, and future. From vibrant cultural hubs, historical landmarks, diverse dining experiences, to electrifying nightlife, Boston's top neighborhoods have something to offer everyone.
Beacon Hill
Rich in history, Beacon Hill is one of the most visually striking neighborhoods in Boston. Its narrow, gaslit streets lined with Federal-style and Victorian brick houses, many with beautiful little gardens, reflect the city's early architecture. The neighborhood is also home to the Massachusetts State House, a prominent historical landmark with its iconic golden dome.
Its cultural richness can be appreciated at the Boston Athenæum, one of the oldest independent libraries in the United States, and the Museum of African American History, which narrates the story of Boston's African American community from colonial times.
When it comes to food, the antique charm of Beacon Hill is complemented by exquisite restaurants offering a range of gastronomic experiences. For a cozy, classic New England meal, visit the historic '75 Chestnut', while 'No. 9 Park' is a haven for gourmands seeking European culinary delights.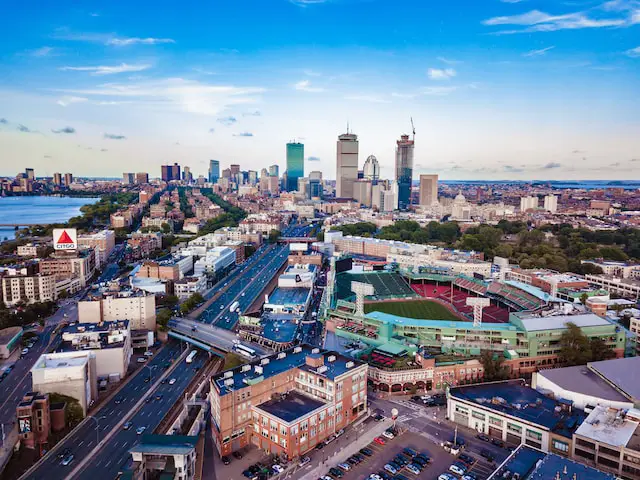 North End
The North End, also known as Boston's Little Italy, boasts a vibrant Italian-American culture alongside key historic sites. The Freedom Trail, a 2.5-mile-long path through downtown Boston, passes through this neighborhood, connecting 16 significant historic sites. Paul Revere's House and the Old North Church stand as poignant reminders of the city's pivotal role in the American Revolution.
This neighborhood is a hub of Italian cuisine. Traditional family-run bakeries, cafés, and restaurants line the streets, offering authentic dishes. From the heavenly cannoli at 'Mike's Pastry' to exquisite seafood pasta at 'The Daily Catch', the North End guarantees a tantalizing culinary journey.
Back Bay
Back Bay, known for its Victorian brownstone homes and essential cultural institutions, is a blend of the old and the new. The Boston Public Library, the oldest large municipal library in the country, and the Boston Symphony Orchestra are examples of the cultural riches in this area.
Back Bay's Newbury Street is a shopper's paradise, offering an array of boutique shops, high-end designers, art galleries, and trendy cafes. As the sun goes down, the neighborhood transforms into an electrifying zone with fashionable bars and restaurants. 'OAK Long Bar + Kitchen', with its craft cocktails and innovative American dishes, and 'The Capital Grille', famous for its dry-aged steaks, are spots not to be missed.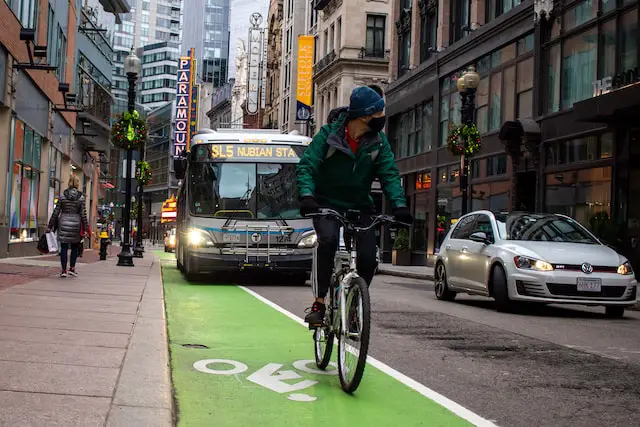 South End
The South End, with its beautiful garden squares and a vibrant arts scene, is one of Boston's trendiest neighborhoods. The district is renowned for its thriving LGBTQ+ community, its Victorian-era brownstones, and its status as a culinary hotspot.
A blend of both old and new, South End houses various art galleries, theaters, and artist studios. The annual 'South End Open Studios' event provides an exclusive peek into the creative life of the district.
The South End's dining scene is as eclectic as its architecture. Acclaimed eateries like 'Myers + Chang' offer exciting Asian-inspired dishes, while 'The Butcher Shop' is an ode to European-inspired cuisine and wine.
Nightlife in the South End is energetic and diverse, with places like 'Wally's Café', a historic jazz club, and 'Club Cafe', a buzzing hub for the LGBTQ+ community.
Cambridge
Although technically its own city, Cambridge is often considered a neighborhood of Boston due to its close proximity. It's known as the home of two of the world's most prestigious universities: Harvard and MIT.
Harvard Square is an epicenter of culture, housing an eclectic mix of bookstores, coffee shops, theaters, and museums, including the Harvard Art Museum. Kendall Square, in contrast, offers a taste of the future, teeming with tech startups and biotech companies.
Cambridge's food scene is impressive. From the French and Italian-inspired menus at 'Benedetto' to the inventive American dishes at 'Catalyst', Cambridge caters to a variety of palates. For a night of craft beers and live music, 'The Sinclair' is the go-to destination.
From the history that lives in their bricks and cobblestones to the pulsating nightlife, the top neighborhoods of Boston offer a rich tapestry of experiences. These districts offer a glimpse into the soul of the city, where every street has a story to tell, every restaurant invites an unforgettable meal, and every night promises a vibrant celebration.
Jamaica Plain
Known for its leafy streets, historic houses, and the beautiful Jamaica Pond, Jamaica Plain is a diverse and dynamic Boston neighborhood. Its cultural attractions include the Arnold Arboretum, managed by Harvard University, and the Loring-Greenough House, a preserved structure dating back to the pre-Revolutionary era.
For food enthusiasts, Jamaica Plain does not disappoint. 'The Capital Fish' is famous for its seafood offerings, while 'Vee Vee' offers a menu of delectable vegetarian dishes. The nightlife scene is equally exciting, with lively pubs like 'The Brendan Behan Pub', known for its laid-back ambiance and rich selection of beers.
Charlestown
Charlestown is rich in history and traditional New England charm. It's the oldest neighborhood in Boston and was the first capital of the Massachusetts Bay Colony. Historic sites like the Bunker Hill Monument and the USS Constitution Museum are prominent reminders of Charlestown's role in the Revolutionary War.
The food scene here is as appetizing as its history. 'Warren Tavern', one of the oldest taverns in Massachusetts, serves classic New England fare, while 'Pier 6 Boston's Waterfront' offers seafood with a view of Boston Harbor.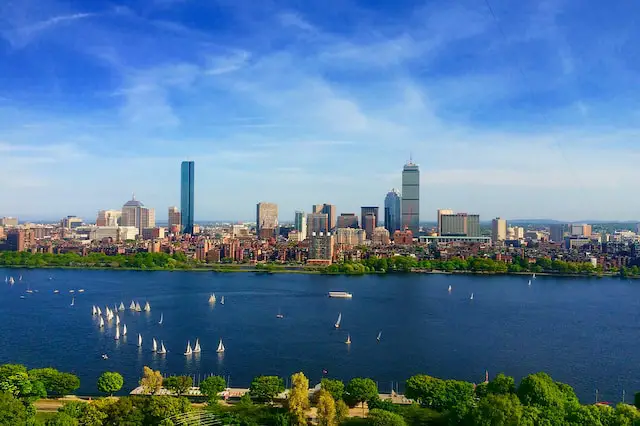 Seaport District
The Seaport District, once a no-man's-land of parking lots, has transformed into one of Boston's hippest areas for dining and culture. The Institute of Contemporary Art, located here, is a hub for modern visual arts.
Food lovers will enjoy exploring the district's thriving dining scene. From fresh local seafood at 'Legal Harborside' to modern Italian dishes at 'Sportello', the culinary offerings are diverse and impressive. Nightlife in the Seaport District is varied, with many trendy clubs, bars, and music venues like 'The Grand', a popular spot for dance and electronic music.
Dorchester
Dorchester, Boston's largest and most populous neighborhood, is a melting pot of cultures. It's home to a variety of cultural institutions, including the John F. Kennedy Presidential Library and Museum, and The Boston Globe headquarters.
The neighborhood is a haven for foodies, offering a wide range of cuisine reflecting its cultural diversity. From the savory Vietnamese pho at 'Pho Le' to classic New England seafood at 'The Industry', there's something for everyone. Dorchester's nightlife is vibrant, with 'DBar' offering a mix of delicious food, cocktails, and entertainment.
Roxbury
Roxbury is the heart of Black culture in Boston, filled with history, heritage, and a vibrant arts scene. The Roxbury Heritage State Park and the National Center of Afro-American Artists are notable cultural landmarks.
The neighborhood's food scene reflects its cultural heritage, with options like 'Slade's Bar & Grill', a staple in the community known for its soul food. Roxbury's nightlife is lively, featuring local music and dance venues that celebrate diverse cultures.
In Boston, the heart of America's past, present, and future, every neighborhood has something unique to offer. From historic sites, cultural landmarks, diverse food scenes, to electric nightlife, these top neighborhoods make Boston an engaging and exciting city, where every visit promises new experiences and discoveries.