Bristol Travel Guide
Nestled in the southwestern corner of England lies Bristol, a city steeped in history and bursting with modern charm. From its maritime heritage to its vibrant arts and culture scene, Bristol is a destination that promises an array of experiences for travelers of all inclinations. This guide will take you through the essential spots to visit, eat, and enjoy while in this remarkable city.
History and Heritage
Bristol's history is intrinsically linked to its ports. Once one of the most important ports in England, it played a significant role during the age of exploration and the transatlantic trade.
SS Great Britain: Docked in the heart of the city, this ship was a marvel of its time. Designed by Isambard Kingdom Brunel, it was the world's first iron-hulled, steam-powered ocean-going ship. Today, it stands as a museum, offering a peek into the maritime history of the country.
Bristol Cathedral: Founded in the 12th century, this stunning Gothic structure stands as a testament to the city's long-standing religious history. Its intricate architecture and serene interiors are a must-visit.
Modern Attractions
While its past is illustrious, Bristol's present is equally captivating. The city is a hub for contemporary arts, music, and culture.
Banksy Street Art: World-famous street artist Banksy hails from Bristol. Embark on a self-guided walking tour to discover some of his most iconic pieces scattered throughout the city.
Bristol Science Centre: An interactive science museum perfect for families and curious minds. It features hands-on exhibits, a planetarium, and live demonstrations.
Nature and Outdoors
Bristol is generously sprinkled with green spaces, making it perfect for those looking to reconnect with nature.
Bristol Zoo Gardens: One of the oldest provincial zoos in the world, it houses a diverse range of animals in beautifully landscaped gardens.
Clifton Suspension Bridge: Another Brunel masterpiece, this bridge offers panoramic views of the Avon Gorge and the city beyond. Ideal for a leisurely walk or a sunset view.
Eat and Drink
Bristol's culinary scene is a delightful mishmash of traditional English fare and global flavors.
The Lido: Dive into a scrumptious meal at this restored Victorian swimming pool. The eatery is renowned for its fresh and local ingredients.
St. Nicholas Market: Established in 1743, it's the oldest and best-loved market in Bristol. It offers a mix of permanent stalls and pop-up events. From local produce to global cuisines, there's something to tantalize every taste bud.
Bristol Craft Beer Scene: The city is buzzing with craft breweries. Moor Beer Company and Left Handed Giant are just two of the many names making waves in the beer community.
Stay
Bristol offers a range of accommodations to suit all budgets and preferences.
Berkeley Square Hotel: Located in the upscale Clifton area, this boutique hotel is a blend of contemporary design and classic charm.
Kyle Blue – Bristol Harbour Luxury Hostel Boat: For a unique experience, consider staying in this luxury hostel boat docked in the city's harbor.
Festivals and Events
No visit to Bristol is complete without partaking in its vibrant festival scene.
Bristol International Balloon Fiesta: Held annually in August, this event sees over 100 hot air balloons take to the skies, creating a mesmerizing spectacle.
Bristol Harbour Festival: Celebrate Bristol's maritime heritage with this annual summer event. It's a lively mix of music, dance, and maritime events.
Transportation
Getting around Bristol is easy. The city is well-connected with buses and trains. Consider purchasing a Bristol Travelcard for unlimited travel on public transportation. For a more scenic route, ferries operate on the Harbourside, offering a unique perspective of the city.
Bristol effortlessly combines its rich history with a pulsating modern vibe. Whether you're a history buff, a nature lover, an arts enthusiast, or a foodie, Bristol has something special in store for you. Dive deep into its cobbled streets, soak in its harbor views, savor its culinary delights, and immerse yourself in its artsy ambience. A trip to Bristol promises memories that will last a lifetime.
Shopping and Souvenirs
If you're looking to remember your time in Bristol or just enjoy a day of retail therapy, the city has a plethora of options.
Cabot Circus: This state-of-the-art shopping center houses over 120 stores, restaurants, and a cinema, offering a modern shopping experience.
Clifton Village: This picturesque suburb of Bristol is home to independent boutiques, antique shops, and charming cafes. It's the ideal place for those searching for unique souvenirs and artisanal finds.
Bristol's Christmas Market: If you happen to visit during the festive season, don't miss out on this market, adorned with twinkling lights and filled with seasonal treats, gifts, and warm mulled wine.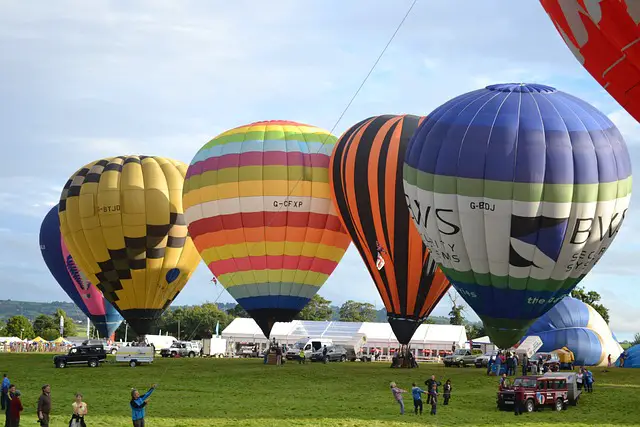 Culture and Theatres
Bristol's thriving arts scene isn't just confined to street art. The city's theaters and performance spaces are platforms for innovative and traditional productions alike.
Bristol Old Vic: As one of the oldest continuously working theatres in the English-speaking world, the Bristol Old Vic is an institution. With its impeccable acoustics and historic ambiance, attending a performance here is a must.
Arnolfini: Situated on the Harbourside, this center for contemporary arts offers exhibitions, film screenings, and live art performances.
Nearby Attractions
Bristol's location makes it a convenient starting point for exploring other attractions in the South West.
Bath: Just a short train ride away, the UNESCO World Heritage city of Bath, with its Roman-built baths and Georgian architecture, offers a delightful day trip.
The Cotswolds: Experience quintessential English countryside by heading to the Cotswolds. Its rolling hills, historic villages, and scenic routes are a haven for nature lovers.
Tips for Travelers
Currency: The official currency is the British Pound (GBP). Most major credit cards are accepted in Bristol, but it's always handy to have some cash, especially for smaller establishments or markets.
Weather: Bristol enjoys a temperate maritime climate, which means mild temperatures but unpredictable rainfall. It's always wise to pack an umbrella or raincoat.
Safety: Bristol is a relatively safe city, but as with any urban area, it's essential to remain aware of your surroundings, especially at night.
Bristol is a city that has successfully married its historic roots with the dynamism of modern urban life. Its diverse offerings ensure that every visitor leaves with a unique story, an unforgettable experience, and a yearning to return. From its iconic attractions to its hidden gems, Bristol invites you to discover, explore, and fall in love with its charm. So, pack your bags and set sail for an adventure in this maritime gem of England!