Brockwell Park , London Travel Guide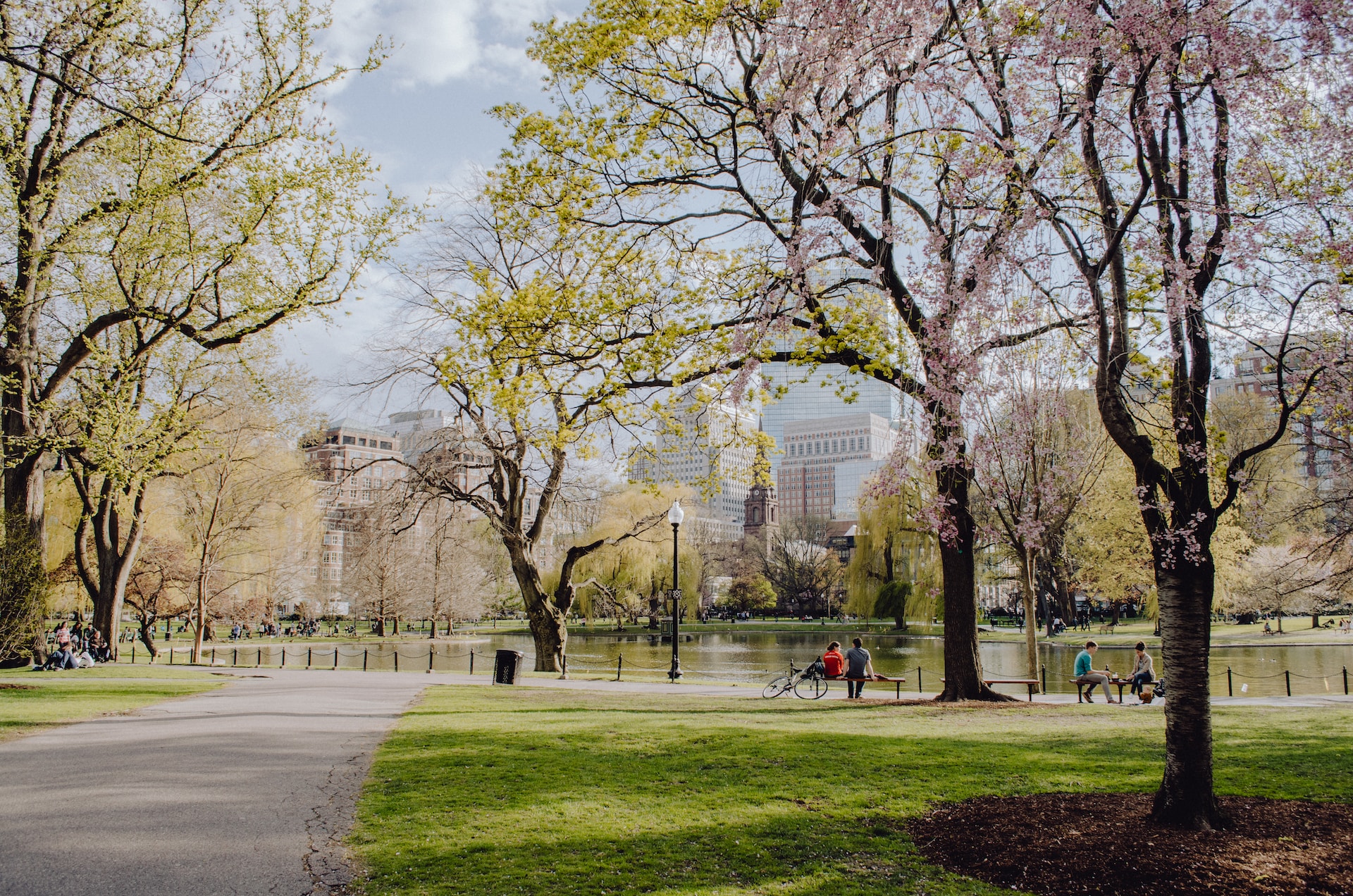 Enveloped by the urban charm of London, Brockwell Park stands as a verdant sanctuary, a place where both city dwellers and tourists flock to relax and rejuvenate. Spanning across an impressive 50.8 hectares, this sprawling park is a significant green space in Brixton, South London. From its captivating views of the London skyline to a multitude of recreational facilities, Brockwell Park promises a distinct experience for every visitor.
History
Established in 1891, Brockwell Park's past is as fascinating as its present. Once part of the Brockwell Hall estate, the park was purchased by the London County Council from Thomas Lynn Bristowe, a dedicated parliamentarian. Today, it bears witness to the city's evolving history and is a living testament to London's commitment to preserving green spaces for public use.
Location and How to Get There
Nestled between the suburbs of Herne Hill, Tulse Hill, and Brixton, Brockwell Park is highly accessible. The closest Underground station is Brixton (Victoria Line), and from there, it's only a 10-minute walk to the park. Alternatively, you can take a train to Herne Hill station which brings you even closer to the park. Numerous bus routes also service the area, making it easy for travelers to reach this verdant retreat.
Features and Attractions
Brockwell Hall: Standing majestically at the park's highest point, Brockwell Hall, a Grade II listed building, offers panoramic views of the London skyline. Currently, the hall houses a popular café where you can enjoy a refreshing cup of tea while soaking in the breathtaking views.
Brockwell Lido: This park's heart lies in its art deco Lido, a sizeable open-air swimming pool that dates back to 1937. The Lido is an all-year-round attraction, complete with a modern gym and a café, making it a hub for fitness enthusiasts and families alike.
The Walled Garden: Designed in the style of a classic Victorian garden, this beautifully manicured space is a visual feast of vibrant flowers and exotic plants. It's a peaceful refuge, perfect for leisurely strolls, picnics, or quiet contemplation amidst nature.
Brockwell Park Miniature Railway: A favourite amongst the younger visitors, this miniature railway offers a charming ride around the park. The joyous hoots of the mini train paired with the excitement of children make it an unforgettable experience.
Activities
Brockwell Park caters to a wide range of interests. Fitness buffs can take advantage of the numerous sporting facilities, including a BMX track, basketball and tennis courts, and the well-equipped Brockwell Lido. For those seeking tranquillity, the park's myriad of walking trails provide the perfect escape from the bustling city.
Families will appreciate the multiple playgrounds and the paddling pool, while wildlife enthusiasts can explore the park's various habitats, home to numerous bird species.
The park also hosts a plethora of events throughout the year. The Lambeth Country Show, an annual highlight, transforms the park into a festival featuring music, art, and agriculture. Regular yoga classes, parkruns, and workshops are also part of the park's busy calendar.
Food and Drink
The park boasts several food and drink options, ensuring that no visitor goes hungry. The Lido Café, besides offering a great view of swimmers, serves delicious, locally sourced food. The Brockwell Hall café, overlooking the park, is perfect for a casual bite, serving a variety of pastries, sandwiches, and beverages.
Whether you're looking to unwind amidst nature, engage in invigorating physical activities, or experience the unique culture of London's park life, Brockwell Park provides an idyllic setting. So, on your next visit to London, make sure to schedule a day exploring this lush urban oasis and immerse yourself in the enchanting blend of natural beauty, history, and vibrant community life that Brockwell Park has to offer. It's a London experience like no other.
Remember, though, as you relish in the park's bounty, to also respect its environment and maintain its cleanliness, ensuring that this jewel continues to shine for generations to come.
Brockwell Park Community Greenhouses
A lesser-known gem nestled within the park's boundaries is the Brockwell Park Community Greenhouses. This community project is dedicated to gardening education and encourages locals and visitors alike to learn more about horticulture. The greenhouses nurture a variety of plants and feature a dedicated space for growing herbs and vegetables. Attend a workshop or just wander through this lush, calming space to reconnect with nature.
The Wildlife
The park is home to a wide variety of flora and fauna, with several pockets designed to encourage wildlife. The park's tranquil pond, skirted by willow trees, is a habitat for ducks, geese, and coots. During spring and summer, it's not uncommon to see dragonflies hovering over the pond. The park's meadows attract a variety of butterflies and bees, and if you're lucky, you might even spot a hedgehog or two during your visit.
Running Routes
For those keen on keeping up their running routine while on vacation, Brockwell Park offers several routes that wind through the park's diverse landscapes. From flat paths to challenging inclines, there's a trail to suit every fitness level. Runners can enjoy an invigorating jog while soaking in the views of flower gardens, historic buildings, and the city's skyline.
Picnic Areas
Nothing beats a leisurely picnic on a sunny day, and Brockwell Park has plenty of perfect spots for it. Unfold your blanket under the shade of mature trees or near the fragrant rose garden. Don't forget to pack a basket full of your favourite snacks and perhaps a book to enjoy the day to its fullest.
Art and Culture
In keeping with London's vibrant arts scene, Brockwell Park features a range of art installations and cultural events. The park has hosted numerous music festivals over the years, providing a platform for both established and emerging musicians.
In terms of physical art, you can find the intriguing Brockwell Passage – a collection of murals created by local artists, as well as the famous Ziggy the Bagman statue, a tribute to a local character fondly remembered by the community.
Visiting Tips
The park opens at 7.30 am all year round, but closing times vary depending on the season. Be sure to check the official website for the most accurate information.
While the park is largely wheelchair and stroller-friendly, some areas might be challenging to navigate due to the park's hilly terrain. It's always a good idea to check the park's map before your visit.
Finally, remember to dress according to the weather. The park's open spaces can get quite breezy, so it's wise to layer your clothing.
With its enticing blend of natural splendour, cultural experiences, and recreational opportunities, Brockwell Park is truly a microcosm of London itself. The park's appeal lies in its capacity to offer an oasis of tranquillity while being a vibrant community space.
Whether you are a nature enthusiast, fitness aficionado, history buff, or a parent seeking a day out with the children, Brockwell Park delivers an enriching and memorable experience. It's more than just a park – it's a slice of London life waiting to be explored. As you traverse its pathways, enjoy its views, and engage with its offerings, you'll inevitably find yourself woven into the unique tapestry that is Brockwell Park.