Cancun Travel Guide on a Budget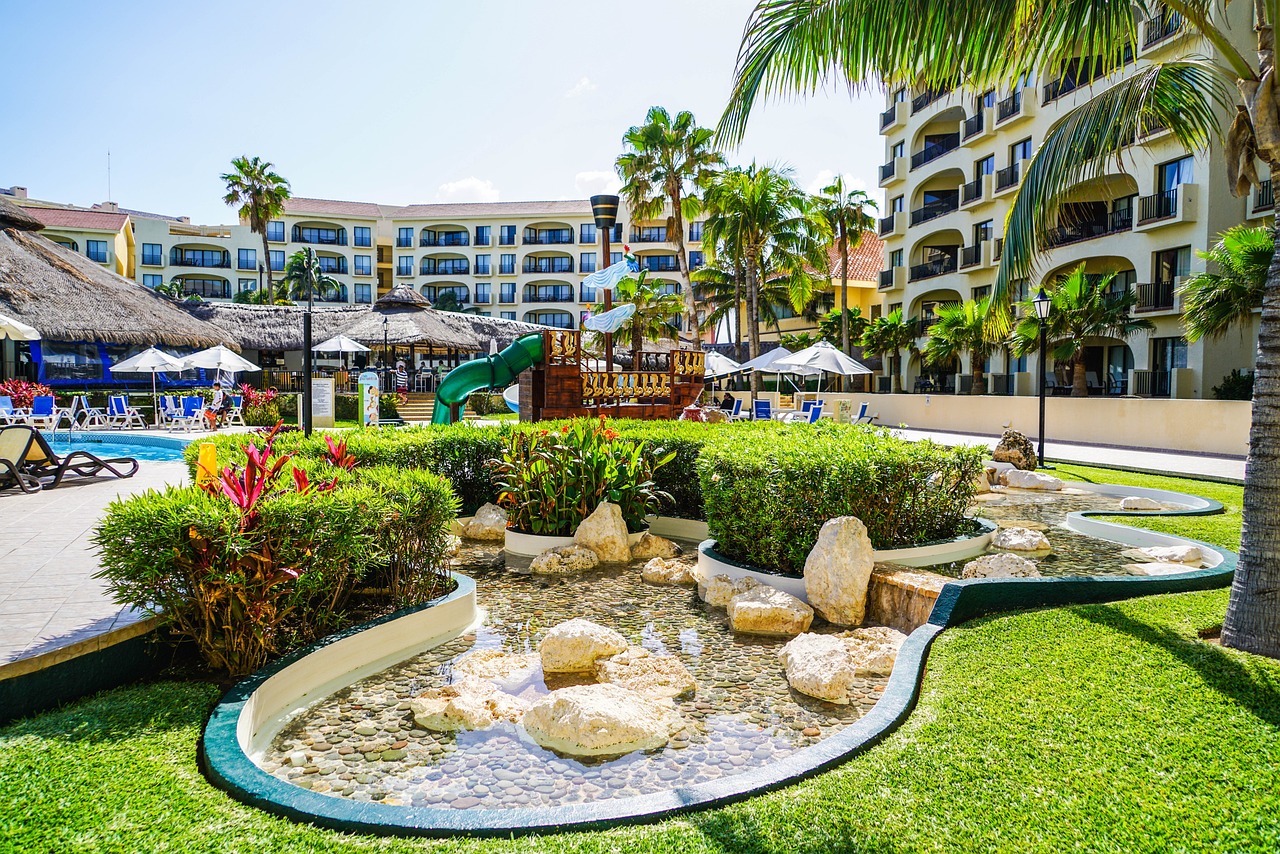 Cancun, a popular tourist destination on the eastern coast of Mexico's Yucatan Peninsula, offers a unique blend of pristine beaches, vibrant nightlife, and rich cultural heritage. However, with its reputation as a high-end vacation spot, many budget-conscious travelers may feel intimidated by the potential costs. This comprehensive guide will explore how to experience the best of Cancun without breaking the bank, covering topics such as transportation, accommodations, dining, attractions, and tips for saving money.
Transportation

1.1 Getting to Cancun
To minimize airfare costs, book your flights well in advance and be flexible with your travel dates. Use search engines like Google Flights or Skyscanner to compare prices and set up fare alerts for the best deals. Also, consider flying during the low season (April to mid-December) when fares are generally lower.
1.2 Getting Around Cancun
Public transportation is an affordable way to explore Cancun. The local bus system, operated by companies like Ruta Cancun and Turicun, is inexpensive, reliable, and covers most of the city. Taxis and Uber are also available, but be sure to negotiate fares beforehand or use the app to avoid overpaying.
Accommodations

2.1 Hostels and Budget Hotels
Cancun offers a wide range of budget accommodations, from hostels to budget hotels. Some popular budget-friendly options include:
Hostel Natura: Located in downtown Cancun, this hostel offers dorm rooms and private rooms at affordable prices. Amenities include a swimming pool, communal kitchen, and free Wi-Fi.

Selina Cancun Laguna Hotel Zone: This budget hotel is situated in the Hotel Zone, close to the beach and nightlife. It offers dorm rooms, private rooms, and even camping options, along with a pool, co-working space, and on-site restaurant.

2.2 Vacation Rentals
Vacation rentals, such as Airbnb or VRBO, can be a cost-effective option for groups or longer stays. Look for rentals in downtown Cancun, where prices tend to be lower than in the Hotel Zone.
2.3 Tips for Saving on Accommodations
Book your stay during the low season (April to mid-December) for lower rates.

Opt for accommodations with kitchen facilities, which will allow you to save money on meals.

Check for discounts and promotions on booking websites like Booking.com or Expedia.
Dining

3.1 Local Markets and Street Food
Eating at local markets and street food stalls is one of the best ways to save money while enjoying authentic Mexican cuisine. Some popular options include:
Mercado 23: This local market in downtown Cancun offers fresh produce, traditional food stalls, and local handicrafts.

Parque Las Palapas: This park in downtown Cancun is surrounded by street food vendors offering inexpensive tacos, quesadillas, and other Mexican favorites.

3.2 Budget-Friendly Restaurants
Cancun has numerous affordable dining options serving delicious Mexican and international cuisine. Some recommendations include:
La Parrilla: This lively restaurant in downtown Cancun offers reasonably-priced Mexican dishes and live mariachi performances.

Tacos Rigo: A popular spot for budget travelers, Tacos Rigo serves a variety of tasty tacos at affordable prices.

3.3 Tips for Saving on Dining
Opt for breakfast-included accommodations to save on morning meals.

Eat at local markets or street food stalls for authentic and inexpensive cuisine.

Take advantage of lunch specials, which are often cheaper than dinner menus.

Attractions

4.1 Beaches
Cancun's stunning beaches, such as Playa Delfines and Playa Tortugas, are free to visit and provide endless opportunities for relaxation and fun in the sun. Public access points are available throughout the Hotel Zone, making it easy to find a spot to lay down your towel and soak up the sun. Keep in mind that some beach areas may be occupied by resorts, but there are plenty of public spaces to enjoy as well.
4.2 Cultural Sites and Museums
Cancun is home to several cultural sites and museums that offer budget-friendly experiences:
El Rey Ruins: Located in the Hotel Zone, this small archaeological site features ancient Mayan ruins at a reasonable entrance fee.

Cancun Underwater Museum (MUSA): While diving or snorkeling at MUSA can be pricey, you can visit the on-land sculpture garden in Punta Sam for a minimal fee.

4.3 Day Trips
Exploring nearby attractions on day trips can add variety to your Cancun vacation without significantly increasing your budget:
Isla Mujeres: Just a short ferry ride away, Isla Mujeres offers beautiful beaches, snorkeling opportunities, and a laid-back atmosphere. Round-trip ferry tickets are reasonably priced, and you can save more by bringing your own snorkeling gear.

Tulum: About a two-hour drive from Cancun, Tulum is home to impressive Mayan ruins overlooking the Caribbean Sea. Public transportation or colectivos (shared vans) can be an affordable way to reach Tulum.

4.4 Tips for Saving on Attractions
Research free or discounted entrance days for museums and cultural sites.

Choose public transportation or colectivos for day trips to nearby attractions.

Opt for self-guided tours instead of organized tours to save on guide fees.

Budget Travel Tips

5.1 Currency Exchange
Avoid exchanging money at the airport, as exchange rates are typically unfavorable. Instead, use ATMs to withdraw Mexican pesos, or exchange money at reputable currency exchange offices in downtown Cancun or the Hotel Zone.
5.2 Travel Insurance
Although it's an additional cost, purchasing travel insurance can save you money in the long run in case of unforeseen circumstances, such as medical emergencies or trip cancellations.
5.3 Stay Safe
Cancun is generally safe for tourists, but it's essential to take common-sense precautions, such as not leaving valuables unattended on the beach and avoiding isolated areas at night.
5.4 Learn Basic Spanish
Knowing some basic Spanish phrases can help you navigate Cancun more easily and avoid potential miscommunications that could lead to unnecessary expenses.
Conclusion
Cancun, with its stunning beaches, vibrant culture, and exciting attractions, is a dream destination for many travelers. By following the tips and recommendations in this guide, budget-conscious visitors can enjoy all that Cancun has to offer without breaking the bank. From transportation and accommodations to dining and attractions, there are plenty of opportunities to save money and make the most of your Cancun vacation on a budget.