Cartagena Travel Guide on a Budget
Cartagena, a beautiful coastal city located on the northern coast of Colombia, is known for its colorful colonial architecture, vibrant culture, and stunning beaches. This Cartagena travel guide will help budget-conscious travelers make the most of their visit, covering essential topics such as transportation, accommodation, dining, and attractions.
II. Getting to Cartagena
A. Flights

Cartagena's Rafael Núñez International Airport (CTG) serves as the main entry point for international and domestic flights. To save on airfare, consider booking your flight during the low season (April to May and September to November) and using fare comparison websites to find the best deals.
B. Buses

Cartagena can also be reached by bus from other major cities in Colombia. The Terminal de Transporte de Cartagena is the main bus terminal, with connections to cities like Barranquilla, Santa Marta, and Bogotá. Long-distance buses are an affordable and comfortable option for budget travelers.
III. Getting Around Cartagena
A. Public Transportation

Cartagena's public transportation system comprises buses and colectivos (shared taxis). These options are affordable and can take you to most tourist attractions within the city. For a more convenient experience, use a map or a navigation app to plan your routes.
B. Taxis

Taxis are widely available in Cartagena and can be hailed on the street or booked through a taxi app like Easy Taxi. Taxis are relatively inexpensive, but be sure to negotiate the fare or ask the driver to use the meter to avoid overpaying.
C. Walking and Biking

Cartagena's historic center, the walled city, is best explored on foot, as its narrow streets and charming squares invite leisurely strolls. Renting a bike can also be an affordable and enjoyable way to discover the city.
IV. Budget Accommodations
A. Hostels

Cartagena offers a wide range of budget accommodations, including hostels in popular areas like Getsemaní and the Old City. Hostels typically provide dormitory-style rooms, private rooms, and shared facilities like kitchens and common areas. Book your stay in advance to secure the best rates.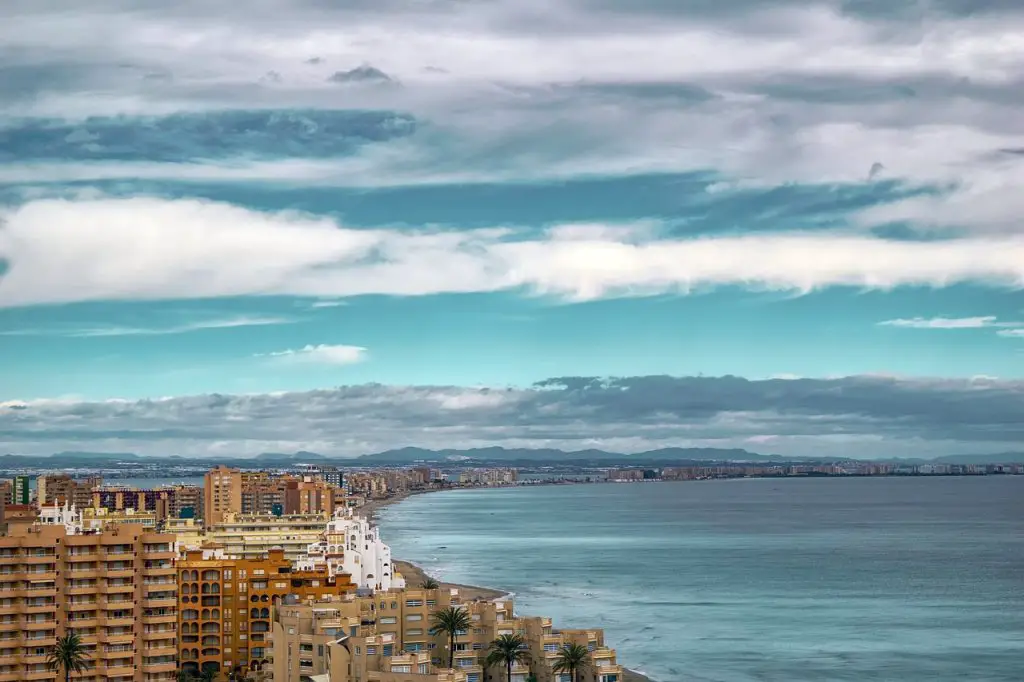 B. Budget Hotels and Guesthouses

Budget hotels and guesthouses can be found throughout Cartagena, offering private rooms with basic amenities at affordable prices. Check online booking platforms for deals and read reviews to find the best options for your needs.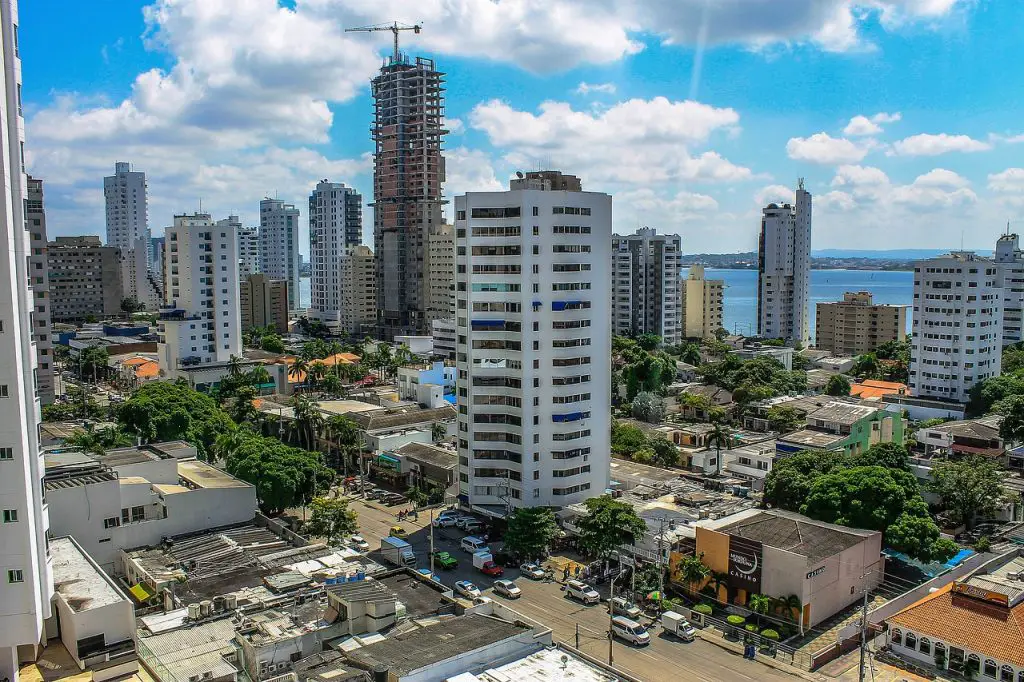 C. Apartment Rentals

For longer stays or those seeking more privacy, consider renting an apartment through platforms like Airbnb or Booking.com. This option can be cost-effective, especially when traveling with a group or sharing expenses.
V. Eating on a Budget
A. Street Food

Cartagena's street food scene offers an affordable and delicious way to experience local cuisine. Popular street foods include arepas, empanadas, and fresh fruit juices. Look for vendors in busy areas and try a variety of dishes to get a taste of authentic Colombian flavors.
B. Local Markets

Local markets, such as Mercado de Bazurto or Mercado Santa Rita, provide an opportunity to buy fresh produce, meats, and other ingredients at lower prices than supermarkets. These markets are perfect for stocking up on supplies if you're staying in a hostel or rental with a kitchen.
C. Inexpensive Restaurants

Cartagena has numerous affordable restaurants and cafes serving traditional Colombian dishes and international cuisine. Look for set lunch menus, known as "almuerzos ejecutivos" or "almuerzos corrientes," which typically include a soup, main course, and a beverage for a reasonable price.
VI. Free and Low-Cost Attractions
A. Explore the Walled City

The historic Walled City, a UNESCO World Heritage Site, is the heart of Cartagena and a must-visit destination. Stroll through the narrow cobblestone streets, admire the colorful colonial architecture, and visit picturesque plazas. Exploring the Walled City is entirely free, and you'll discover plenty of photo opportunities along the way.
B. Visit Getsemaní

Getsemaní, a vibrant neighborhood located just outside the Walled City, has transformed from a working-class district into a trendy hotspot for street art, music, and nightlife. Wander through the streets to admire impressive murals and graffiti, and enjoy the lively atmosphere at Plaza de la Trinidad in the evenings.
C. Relax at the Beaches

Cartagena is blessed with beautiful beaches that are perfect for sunbathing, swimming, and people-watching. Some popular beaches include Bocagrande, El Laguito, and Marbella. Visiting these beaches is free, but you might need to pay a small fee for beach chairs or umbrellas.
D. Walk Along the City Walls

Cartagena's historic city walls, built between the 16th and 18th centuries, offer stunning views of the city and the Caribbean Sea. Access to the walls is free, and walking along them provides a unique perspective on the city's history and layout.
E. Visit Local Churches

Cartagena has several beautiful churches that showcase the city's rich architectural heritage. Notable churches include the Iglesia de San Pedro Claver, Iglesia de Santo Domingo, and Iglesia de la Tercera Orden. Entry is typically free or requires a small donation.
F. Explore Castillo de San Felipe de Barajas

The Castillo de San Felipe de Barajas, an impressive fortress built in the 17th century, is one of Cartagena's most iconic landmarks. While there is an entrance fee, the cost is relatively low compared to other attractions. You can explore the fortress's tunnels, ramparts, and enjoy panoramic views of the city.
G. Visit the Museo del Oro Zenu

The Museo del Oro Zenu, located within the Walled City, houses an impressive collection of pre-Columbian gold and pottery artifacts. Entry to the museum is free, making it an ideal stop for budget travelers interested in learning about Colombia's indigenous cultures.
VII. Tips for Saving Money in Cartagena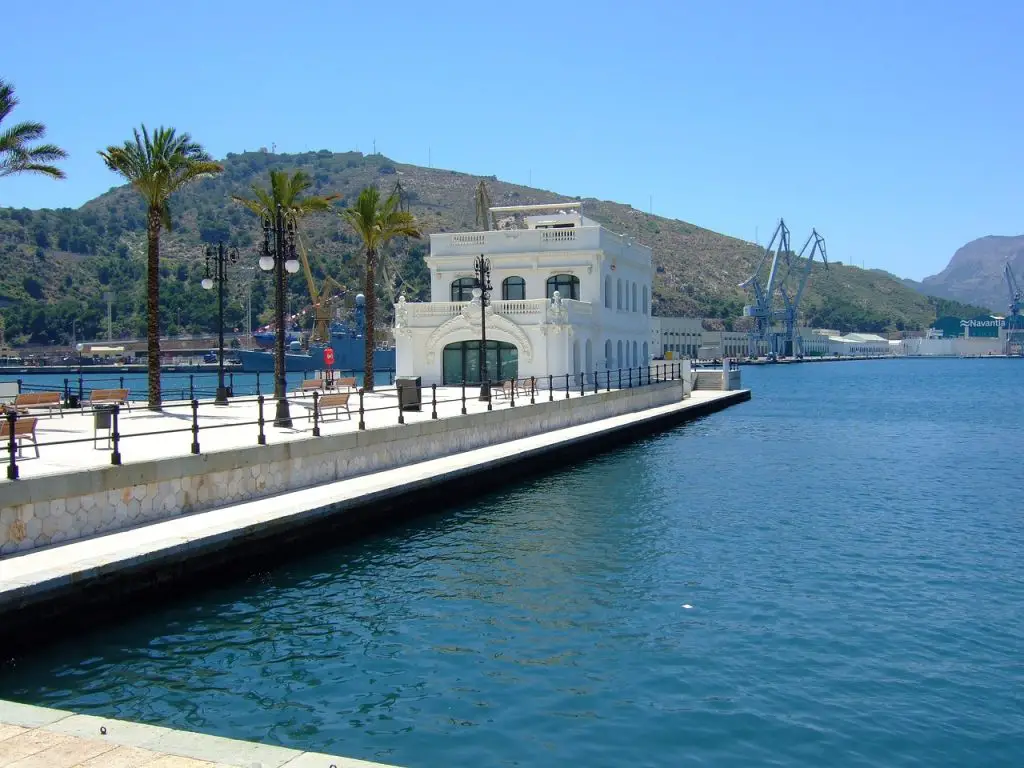 A. Travel During the Low Season

Visiting Cartagena during the low season (April to May and September to November) can result in significant savings on flights, accommodations, and tours. Additionally, the city is less crowded, allowing you to enjoy a more relaxed experience.
B. Use Local Currency

Paying in Colombian pesos (COP) instead of US dollars or other foreign currencies can help you avoid unfavorable exchange rates and save money. Use ATMs to withdraw local currency or exchange money at reputable currency exchange offices.
C. Bargain at Local Markets

Haggling is common practice in Colombian markets and street stalls. Negotiate prices for souvenirs, clothing, and other items, but always do so politely and respectfully.
D. Book Tours and Activities in Advance

For activities like guided tours, boat trips, or adventure sports, booking in advance can help you find the best deals and avoid last-minute price hikes. Research online or inquire with your accommodation for recommendations on reputable tour operators.
VIII. Conclusion
Cartagena is a captivating destination that can be enjoyed even on a limited budget. By choosing affordable accommodations, dining at local eateries, and taking advantage of free and low-cost attractions, you can experience the city's rich history, culture, and natural beauty without breaking the bank. With careful planning and resourcefulness, you can make the most of your Cartagena adventure without compromising on quality or experience.
Some final tips to maximize your budget in Cartagena include:
Utilize free walking tours: Many cities, including Cartagena, offer free walking tours led by knowledgeable local guides. These tours often cover key attractions and provide valuable insights into the city's history and culture. Remember to tip your guide according to your satisfaction with the tour.
Stay connected with free Wi-Fi: Many accommodations, cafes, and public spaces in Cartagena offer free Wi-Fi. Make use of these connections to stay in touch with loved ones, plan your itinerary, and share your experiences on social media without incurring expensive roaming charges.
Bring a reusable water bottle: Tap water in Cartagena is generally safe to drink. Bringing a reusable water bottle can help you stay hydrated and save money on bottled water.
Be cautious with your belongings: Petty theft and pickpocketing can be a concern in touristy areas of Cartagena. Take precautions to secure your belongings and avoid flashy displays of wealth to reduce the risk of theft.
Enjoy the local culture: Cartagena's vibrant culture can be experienced for free or at a low cost through street performances, local festivals, and public events. Keep an eye out for events happening during your visit, and immerse yourself in the city's lively atmosphere.
By following this budget-conscious Cartagena travel guide and embracing a frugal mindset, you'll be able to create lasting memories in this enchanting coastal city without straining your finances.