Chicago Travel Guide on a Budget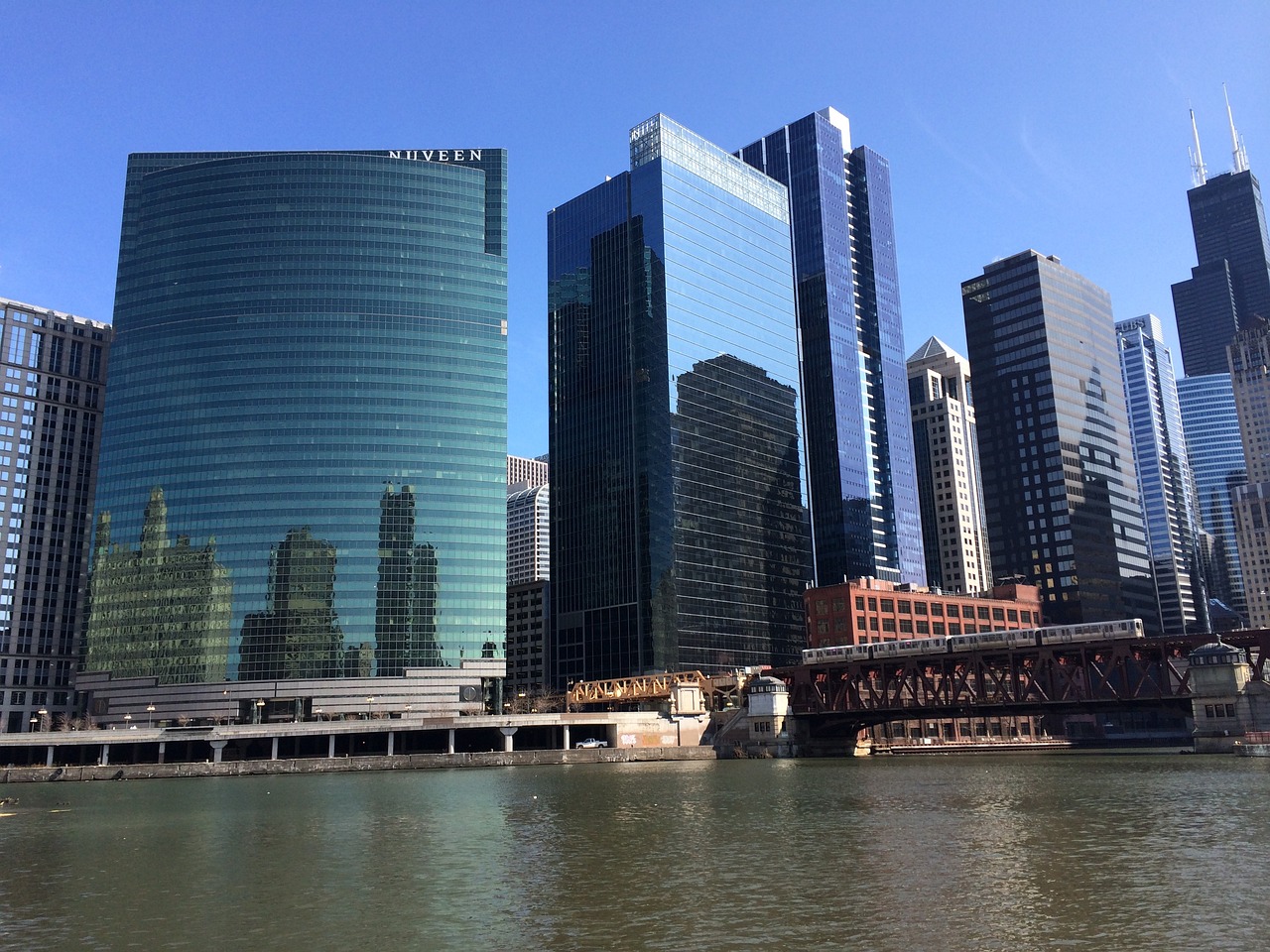 Chicago, known as the Windy City, is a vibrant metropolis with world-class attractions, a rich cultural scene, and a distinctive skyline along the shores of Lake Michigan. Despite its reputation for being an expensive city, there are plenty of ways to enjoy Chicago without breaking the bank. This comprehensive guide will help you discover the best budget-friendly activities, accommodations, dining options, and transportation tips for your trip to Chicago.
Budget-Friendly Attractions and Activities

Chicago offers a wide range of attractions and activities that cater to all budgets. Here are some of the top budget-friendly things to do in the city:
a. Millennium Park: This iconic park is home to the famous Cloud Gate sculpture (also known as "The Bean") and offers free concerts, outdoor art installations, and beautiful gardens. Be sure to catch a picture with the Bean and stroll through Lurie Garden during your visit.
b. Navy Pier: A visit to Navy Pier is a must for any trip to Chicago. This popular attraction features a beautiful promenade, free outdoor concerts, stunning views of the skyline and lake, and the picturesque Centennial Wheel (admission fees apply for the wheel). There are plenty of free events and activities to enjoy throughout the year.
c. Lincoln Park Zoo: One of the few remaining free zoos in the United States, Lincoln Park Zoo offers a fantastic opportunity to see a diverse array of animals in a beautiful park setting. The zoo also features a stunning conservatory with lush plants and flowers.
d. Chicago Cultural Center: This architectural gem houses rotating art exhibitions, free concerts, and various cultural events. Be sure to check out the beautiful Tiffany glass dome, one of the largest in the world.
e. Art Institute of Chicago: While admission to this world-class museum usually comes with a fee, Illinois residents can take advantage of free admission on select days. Check the museum's website for details.
f. Free Museum Days: Many of Chicago's top museums offer free admission days for Illinois residents throughout the year. Be sure to research which museums are free during your visit, and plan your itinerary accordingly.
g. Lakefront Trail: Enjoy a leisurely walk, jog, or bike ride along the scenic 18-mile Lakefront Trail that runs along the shores of Lake Michigan, offering unparalleled views of the city skyline and the lake.
h. Grant Park: Known as Chicago's "front yard," Grant Park is a sprawling green space featuring gardens, sculptures, and several notable attractions, such as Buckingham Fountain.
Affordable Accommodation Options

Finding budget-friendly accommodations in Chicago is possible with a bit of research and planning. Here are some suggestions for affordable lodging options:
a. Hostels: Chicago has several hostels that offer budget-friendly dormitory-style accommodations, as well as private rooms. Popular options include HI Chicago, Freehand Chicago, and Chicago Getaway Hostel.
b. Budget Hotels: There are numerous budget hotel chains in Chicago, such as Best Western, Holiday Inn Express, and Travelodge. Look for hotels outside the downtown area for more affordable rates, but ensure they are close to public transportation for easy access to attractions.
c. Vacation Rentals: Platforms like Airbnb and Vrbo offer a wide range of affordable rental options, from private rooms to entire apartments. This can be a cost-effective alternative to hotels, especially for longer stays or larger groups.
d. Couchsurfing: If you're open to a more adventurous accommodation experience, consider using Couchsurfing to find a local host willing to offer a free place to stay in exchange for cultural exchange and new friendships.
Budget Dining Options

Chicago has a diverse culinary scene with options for all budgets. To save money on dining, consider the following tips:
a. Food Trucks: Chicago has a thriving food truck scene, offering a wide range of affordable and delicious meals. From gourmet grilled cheese sandwiches to authentic tacos, you can find food trucks serving various cuisines throughout the city. Check out popular options like The Fat Shallot, Carnivale, and The Happy Lobster.
b. Fast-Casual Eateries: Chicago is home to numerous fast-casual restaurants that serve tasty meals at affordable prices. Consider dining at local favorites like Portillo's, Lou Malnati's Pizzeria, and Al's Beef for a taste of Chicago's iconic dishes without breaking the bank.
c. Ethnic Cuisine: Explore the city's diverse neighborhoods, such as Chinatown, Pilsen, and Devon Avenue, for authentic and budget-friendly ethnic food options. These areas offer a variety of delicious and affordable meals from various cultures, including Chinese, Mexican, Indian, and more.
d. BYOB Restaurants: Save money on drinks by dining at one of Chicago's many BYOB (Bring Your Own Bottle) restaurants. These establishments allow you to bring your own alcoholic beverages, which can significantly reduce your dining expenses. Some popular BYOB spots include Tango Sur, Crisp, and Ruxbin.
e. Meal Deals and Happy Hours: Keep an eye out for daily specials, meal deals, and happy hour promotions at local bars and restaurants. These offers can provide significant savings on food and drink, allowing you to sample Chicago's culinary delights without overspending.
Budget Transportation Tips

Navigating Chicago on a budget is achievable with the city's extensive public transportation system and affordable bike-sharing program. Here are some tips for getting around the city without breaking the bank:
a. CTA Passes: The Chicago Transit Authority (CTA) operates the city's buses and "L" trains. Consider purchasing a CTA pass for unlimited rides during your stay. Passes are available in 1-day, 3-day, and 7-day options, offering excellent value for tourists.
b. Divvy Bikes: Chicago's bike-sharing program, Divvy, is an affordable and environmentally friendly way to explore the city. With over 600 stations across the city, you can rent a bike for a single trip or purchase a 24-hour pass for unlimited rides.
c. Free Trolley Service: During the summer months, the City of Chicago offers free trolley service to popular tourist destinations, such as Navy Pier, Millennium Park, and the Museum Campus. This is a convenient and cost-effective way to explore the city's attractions.
d. Walking: Chicago is a walkable city with a grid-like street layout, making it easy to navigate on foot. Walking is not only a budget-friendly way to get around but also a great way to discover the city's unique neighborhoods and attractions.
Budget Shopping Options

For those who want to indulge in a bit of retail therapy without overspending, Chicago offers several budget-friendly shopping options:
a. Outlet Malls: Venture outside the city to find great deals at outlet malls such as Fashion Outlets of Chicago in Rosemont or Chicago Premium Outlets in Aurora. These shopping centers feature discounted merchandise from popular brands.
b. Thrift Stores and Consignment Shops: Explore Chicago's many thrift stores and consignment shops for unique and budget-friendly finds. Popular options include Village Discount Outlet, Buffalo Exchange, and Crossroads Trading Co.
c. Local Markets: Check out local markets such as the Maxwell Street Market, which offers a variety of items at bargain prices, from clothing and accessories to electronics and household goods.
Conclusion
With careful planning and savvy choices, it is possible to experience Chicago's diverse attractions, dining options, and shopping opportunities without breaking the bank. By taking advantage of free attractions, affordable accommodations, budget-friendly dining, and cost-effective transportation options, you can make the most of your visit to the Windy City while staying within your budget.
Remember to research free museum days, discounted tickets, and special events to maximize your savings on attractions. When it comes to accommodations, consider hostels, budget hotels, and vacation rentals as alternatives to pricier options. In terms of dining, explore food trucks, fast-casual eateries, ethnic cuisine, and BYOB restaurants for delicious yet affordable meals.
Utilize Chicago's extensive public transportation system, including CTA passes and Divvy bikes, to get around the city without overspending. Walking is another great way to explore Chicago's unique neighborhoods while saving money. Finally, seek out outlet malls, thrift stores, consignment shops, and local markets for budget-friendly shopping experiences.
By following these tips and being resourceful, you can enjoy all that Chicago has to offer without emptying your wallet. This budget-friendly Chicago travel guide will help ensure that you have an unforgettable and affordable trip to this exciting and dynamic city.