Costa Rica Travel Guide on a Budget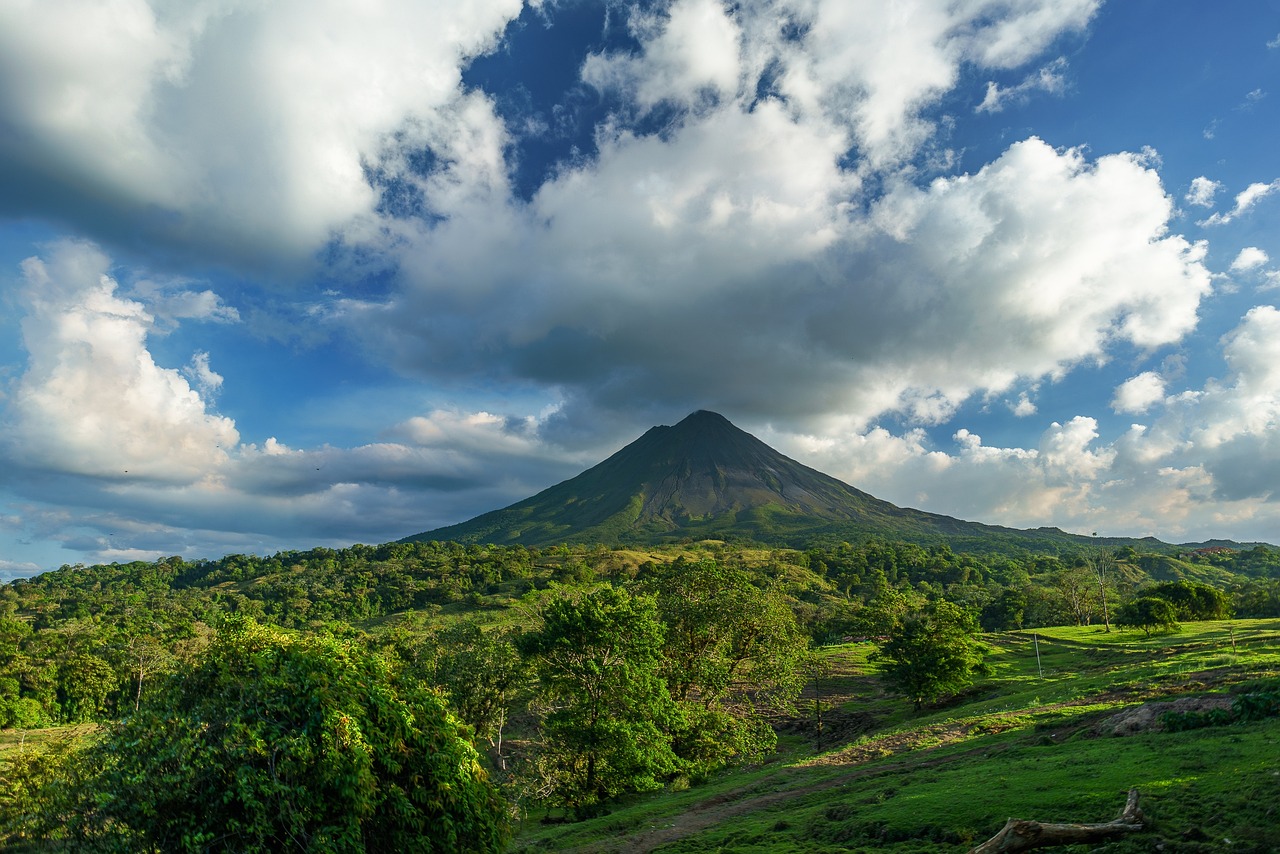 Costa Rica, a Central American gem known for its lush rainforests, pristine beaches, diverse wildlife, and eco-tourism, is an ideal destination for budget-conscious travelers seeking adventure and relaxation. With its affordable accommodations, transportation, and activities, Costa Rica offers countless opportunities to explore its natural beauty and experience its vibrant culture without spending a fortune. In this comprehensive guide, we will cover everything you need to know about traveling to Costa Rica on a budget, from finding affordable accommodations and transportation to discovering must-see attractions and savoring local cuisine.
Getting There
Flights to Costa Rica can be quite affordable if you plan your trip in advance and book during the low season, which is typically between May and November. Major airlines such as American Airlines, United, and Copa Airlines often offer discounted fares to San José or Liberia, the two main international airports in Costa Rica. To find the best deals, consider using flight aggregator websites such as Skyscanner or Google Flights to compare fares and track price changes.
Accommodations
Costa Rica offers a wide range of budget-friendly accommodations, including hostels, guesthouses, and budget hotels. Prices can range from as low as $10 per night for a basic dormitory bed in a hostel to $30-$50 per night for a private room in a guesthouse or budget hotel. Some popular areas to consider staying in include:
San José: As the capital city, San José offers a variety of budget-friendly accommodations and is a convenient base for exploring other parts of the country. The city also boasts a vibrant nightlife, museums, and cultural attractions.
La Fortuna: Situated near the Arenal Volcano, La Fortuna is a popular destination for adventure activities and natural attractions. Budget accommodations are plentiful and often offer stunning views of the volcano.
Monteverde: Known for its cloud forests and wildlife, Monteverde is an ideal destination for nature lovers and eco-tourists. Budget accommodations are available in the form of guesthouses, hostels, and eco-lodges.
Tamarindo: A popular beach town on the Pacific coast, Tamarindo offers budget-friendly accommodations and is known for its surfing, nightlife, and laid-back atmosphere.
Puerto Viejo: Located on the Caribbean coast, Puerto Viejo is a popular destination for budget travelers seeking pristine beaches, lush rainforests, and a unique Afro-Caribbean culture.
Transportation
Costa Rica offers various transportation options for budget travelers, including:
Public Buses: Public buses are an affordable and reliable way to travel between cities and towns, with fares typically costing less than $10. Buses can be crowded and may not offer air conditioning, but they provide an authentic and budget-friendly travel experience.
Shared Shuttles: Shared shuttles are a more comfortable and slightly more expensive option for traveling between popular tourist destinations. Prices range from $20 to $50 per person, depending on the route and company.
Rental Cars: Renting a car can be a cost-effective option for exploring Costa Rica at your own pace, especially if traveling with a group. Prices start at around $20 per day for a basic car, although insurance and additional fees can increase the cost. Be sure to have a valid driver's license and be prepared for challenging road conditions in some areas.
Domestic Flights: For longer distances or time-sensitive travel, domestic flights can be a convenient and sometimes affordable option. Airlines such as Sansa and Skyway offer flights between major tourist destinations, with prices ranging from $50 to $150 one-way.
Must-See Attractions
Costa Rica is home to numerous attractions that cater to different interests, many of which can be visited on a budget. Some must-see attractions include:
National Parks: Costa Rica boasts an impressive network of national parks and protected areas, showcasing its diverse ecosystems and wildlife. Popular parks to visit include Manuel Antonio, Tortuguero, and Corcovado. Entrance fees typically range from $10 to $20, making them an affordable way to experience Costa Rica's natural beauty.
Arenal Volcano: One of Costa Rica's most iconic landmarks, Arenal Volcano offers a variety of activities such as hiking, hot springs, and zip-lining. The nearby town of La Fortuna provides budget-friendly accommodations and serves as a base for exploring the area.
Monteverde Cloud Forest: Home to unique flora and fauna, the Monteverde Cloud Forest is a must-visit destination for nature enthusiasts. Guided tours are available at varying price points, or you can explore the reserve independently for a minimal entrance fee.
Beaches: Costa Rica's stunning beaches on both the Pacific and Caribbean coasts offer something for everyone, from surfing and snorkeling to relaxation and wildlife spotting. Popular beach destinations include Tamarindo, Santa Teresa, and Puerto Viejo. Access to most beaches is free, though some may charge for parking or require a small fee for entry to adjacent national parks.
Wildlife Watching: Costa Rica is a haven for wildlife enthusiasts, with opportunities to spot monkeys, sloths, toucans, and more. Budget-friendly wildlife watching experiences can be found at national parks, wildlife refuges, or simply by exploring the country's diverse landscapes.
Dining and Nightlife
Costa Rican cuisine is both delicious and affordable, making it easy to enjoy local dishes without overspending. Traditional meals often include rice, beans, plantains, and meat or fish. Some popular dishes to try include gallo pinto (rice and beans), casado (a plate of rice, beans, meat or fish, and vegetables), and ceviche (raw fish marinated in citrus juices). A meal at a local soda (small, family-run restaurant) can cost as little as $3 to $6, while a meal at a mid-range restaurant may range from $10 to $15.
Nightlife in Costa Rica can be both vibrant and budget-friendly, with San José, Tamarindo, and Jacó offering a variety of bars, clubs, and live music venues. Many establishments offer happy hour deals and drink specials, making it easy to enjoy Costa Rica's nightlife without spending a fortune.
Shopping
Costa Rica offers a range of shopping experiences, from local markets and artisan shops to malls and souvenir stores. For budget shopping, visit local markets such as the Feria Verde in San José or the Mercado Municipal in La Fortuna, where you can find unique items at bargain prices. Be prepared to haggle, as bargaining is often expected at markets and with street vendors.
Practical Tips
Plan your trip during the low season: Traveling to Costa Rica during the low season (May to November) can result in significant savings on flights and accommodations.
Use local currency: While many establishments accept US dollars, you'll generally get a better exchange rate by using Costa Rican colones.
Stay connected: Costa Rica offers widespread Wi-Fi access, often for free, at cafes, restaurants, and accommodations. This can help you save on data costs and stay connected with friends and family during your trip.
Be prepared for varying weather conditions: Costa Rica's climate can be unpredictable, so pack accordingly with layers and waterproof gear.
Learn some basic Spanish: While English is widely spoken in tourist areas, knowing some basic Spanish phrases can help you navigate public transportation and interact with locals more easily.
Conclusion
Costa Rica offers an incredible array of experiences and attractions for budget-conscious travelers, allowing you to explore its natural beauty, vibrant culture, and abundant wildlife without breaking the bank. By carefully planning your trip, taking advantage of budget-friendly accommodations and transportation options, and embracing the local cuisine and experiences, you can create unforgettable memories and enjoy the best of Costa Rica on a budget. Whether you're a solo traveler, a digital nomad, or a family on vacation, this guide will help you make the most of your time in Costa Rica while keeping costs low and experiencing the rich diversity this amazing country has to offer.