Croatia Travel Guide for Digital Nomads
Croatia, a stunning country perched on the eastern coast of the Adriatic Sea, is fast becoming a popular destination among digital nomads. With its captivating mix of rich history, beautiful beaches, vibrant nightlife, and emerging tech scene, it is a magnet for remote workers seeking both adventure and tranquility. Add to that, the local government's initiative to encourage digital nomads with its special residency visa has only heightened its allure.
The Digital Ecosystem
Croatia's internet infrastructure is solid and reliable, boasting a nationwide average speed that is more than adequate for digital work. The nation's top cities like Zagreb, Split, and Dubrovnik provide abundant coworking spaces, cafes with free Wi-Fi, and serviced apartments with strong internet connectivity.
For digital nomads seeking a coworking environment, Zagreb, the country's capital and largest city, is home to places like Impact Hub and HUB385. Meanwhile, in the seaside city of Split, the WIP coworking space is a favorite among digital nomads.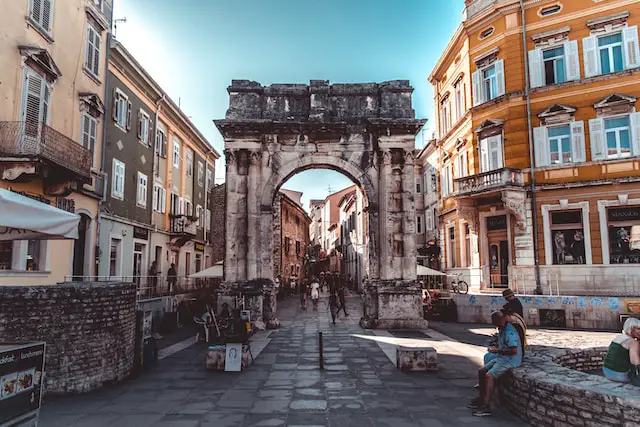 Culture and History
Croatia's rich history is reflected in its architecture and cultural traditions. The city of Dubrovnik, often referred to as the "Pearl of the Adriatic", is a UNESCO World Heritage Site renowned for its ancient city walls, beautiful palaces, and mesmerizing Old Town.
Zagreb, the capital, offers a blend of old-world charm and modern lifestyle, with its beautiful squares, towering cathedrals, and bustling street cafes. For history buffs, the Museum of Broken Relationships and the Zagreb City Museum are must-visits.
Leisure and Activities
Croatia's natural beauty offers plenty of opportunities for outdoor and leisure activities. The country's coastline is famous for its crystal-clear waters and beautiful beaches – ideal for swimming, sunbathing, or simply enjoying the stunning sunset views.
The city of Split offers access to numerous islands, including Hvar and Brac, which are perfect for day trips. The Plitvice Lakes National Park, with its stunning waterfalls and hiking trails, is a must-visit for nature lovers.
For those who love a vibrant nightlife, the island of Hvar is the place to be, with its lively clubs and beach parties. On the other hand, those who prefer a quieter ambiance can choose from many seaside towns like Rovinj, known for its charming old town and tranquil beaches.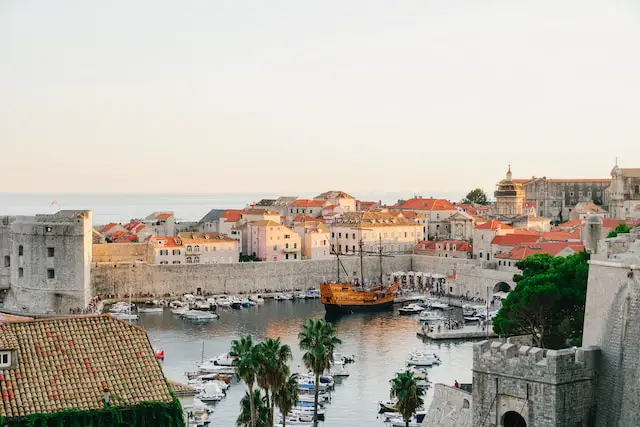 Culinary Delights
The Croatian culinary scene is a delicious mix of Mediterranean flavors and traditional Balkan dishes. Fresh seafood, local wines, and dishes such as 'pasticada' (a stewed beef dish) and 'pljeskavica' (a Balkan meat patty) are staple fare. The local produce, from truffles in Istria to olives in Dalmatia, finds its way into many Croatian dishes, offering a culinary delight for foodies.
Accommodation
Croatia offers a wide array of accommodation options, catering to different budgets. Airbnb is widely used, offering everything from shared rooms to entire apartments. For a more community-oriented experience, coliving spaces are also becoming increasingly popular. Many of these spaces offer amenities such as high-speed Wi-Fi, communal kitchens, and events for networking.
Networking and Community
Croatia's digital nomad community is thriving, with numerous events and meetups happening across the country. In Split, the 'Digital Nomads Meetup Split' group organizes regular events. In Zagreb, the American Chamber of Commerce often hosts events, making it an excellent place for networking. The 'Croatia Tech' scene is also active with regular tech events and meetups happening across the country.
Croatia's appeal to digital nomads is unquestionable. The country's impressive internet infrastructure, vibrant cities, rich cultural history, and stunning natural beauty make it an attractive destination for remote work and living. The government's proactive steps towards attracting digital nomads are an added bonus. Whether you prefer the hustle and bustle of a city like Zagreb or the tranquil, scenic beauty of a coastal town like Split, Croatia offers a perfect blend of work and leisure opportunities, making it an ideal choice for the digital nomad lifestyle. Whether you are a techie, entrepreneur, or freelancer, Croatia is a Mediterranean gem waiting to be discovered.