Czechia Travel Guide for Digital Nomads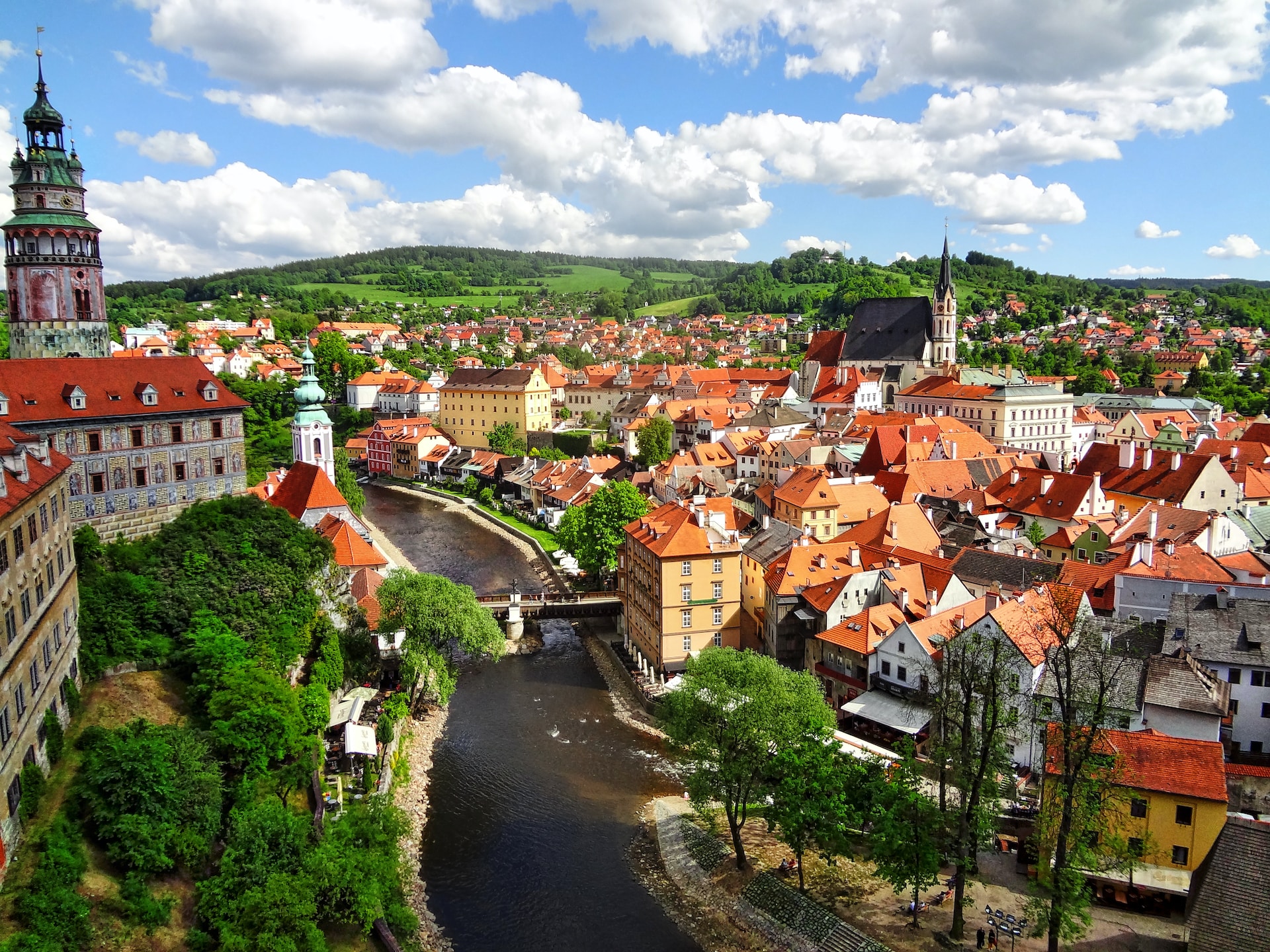 Czechia, also known as the Czech Republic, is a magical, fairy-tale land nestled in the heart of Europe. For digital nomads, it presents a unique blend of historic charm, modern conveniences, affordable living, and a vibrant, international community. This guide will provide an in-depth look into what makes Czechia a coveted destination for digital nomads worldwide.
Getting to and Around Czechia

Czechia, being centrally located in Europe, boasts excellent connectivity to other parts of the continent. Václav Havel Airport in Prague is the main international gateway to the country, served by a multitude of airlines offering connections to various global destinations. For intra-European travel, consider the well-developed rail and bus networks for affordable and scenic journeys.
Once inside Czechia, the extensive public transportation system, including trams, buses, and metros, makes moving around a breeze. The Czech Railways (České dráhy) is the main train service provider, while RegioJet and FlixBus offer comfortable inter-city bus services. Don't forget to try cycling in the countryside for an immersive travel experience.
Cost of Living

One of the reasons digital nomads flock to Czechia is its affordability. Although Prague can be pricier, it's still cheaper compared to Western European capitals. Outside of Prague, cities like Brno, Olomouc, and České Budějovice offer lower living costs.
Accommodation in Prague for a one-bedroom apartment in the city center can range from 15,000 to 25,000 CZK per month ($660-$1100), while in smaller cities, it can be significantly less. A meal at an inexpensive restaurant will cost around 150 CZK ($6.60), while a monthly public transport ticket in Prague is 550 CZK ($24).
Working Spaces

Czechia offers a plethora of co-working spaces, cafes, and libraries for digital nomads. Prague's co-working spaces like Node5, Opero, and Locus Workspace provide fast internet, a lively work environment, and plenty of networking opportunities. In other cities, Impact Hub and Co-working Brno are excellent options.
If you prefer working from cafes, try out 'EMA espresso bar' or 'Můj šálek kávy' in Prague, which are digital nomad-friendly with great coffee. Municipal libraries offer free WiFi and a calm working environment; the National Library in Prague is a fantastic option.
Connectivity

Internet in Czechia is fast and reliable. According to the Speedtest Global Index, Czechia ranks among the top countries worldwide for internet speed. For mobile connectivity, operators like Vodafone, O2, and T-Mobile offer affordable prepaid plans.
Community

Czechia hosts a thriving international community. Join digital nomad and expat groups on social media for networking and social events. Meetup.com has numerous Prague-based groups for entrepreneurs, tech enthusiasts, and language exchanges.
Recreation and Sightseeing
Living in Czechia is not just about work; it offers an array of recreational activities. Prague, with its historic Old Town, Prague Castle, and Charles Bridge, is an architectural delight. The city's vibrant nightlife is legendary, with a diverse range of bars, clubs, and breweries.
Outside of Prague, you can explore Český Krumlov's UNESCO-protected medieval town, Brno's bustling tech scene, and Pilsen, the birthplace of Pilsner beer. Czechia's landscape also lends itself to outdoor activities, from hiking in the Bohemian Paradise to skiing in the Krkonoše Mountains.
Czech Cuisine

Dive into traditional Czech cuisine with dishes like goulash, svíčková (marinated sirloin), and trdelník (a sweet pastry). Pair your meal with Czech beer, considered some of the best in the world.
Language

While the official language is Czech, English is widely spoken in Prague and other major cities, especially among the younger population. However, learning a few phrases in Czech will be appreciated by locals.
Safety

Czechia is generally safe with a low crime rate. However, like in any country, it's advised to take normal precautions, especially in crowded tourist areas.
Healthcare

Czech healthcare is of a high standard. EU citizens can access it through the European Health Insurance Card (EHIC), while non-EU citizens should ensure they have comprehensive travel insurance.
In conclusion, Czechia's blend of history, culture, affordability, and connectivity makes it an ideal destination for digital nomads. With its plethora of workspaces, thriving expat community, and recreational activities, this Central European gem truly embodies the work-life balance sought by many digital nomads. Whether you're a tech entrepreneur, freelance writer, or remote-working professional, Czechia invites you to a productive and enriching experience.