Discover Three Stunning and Affordable Winter Getaways in Europe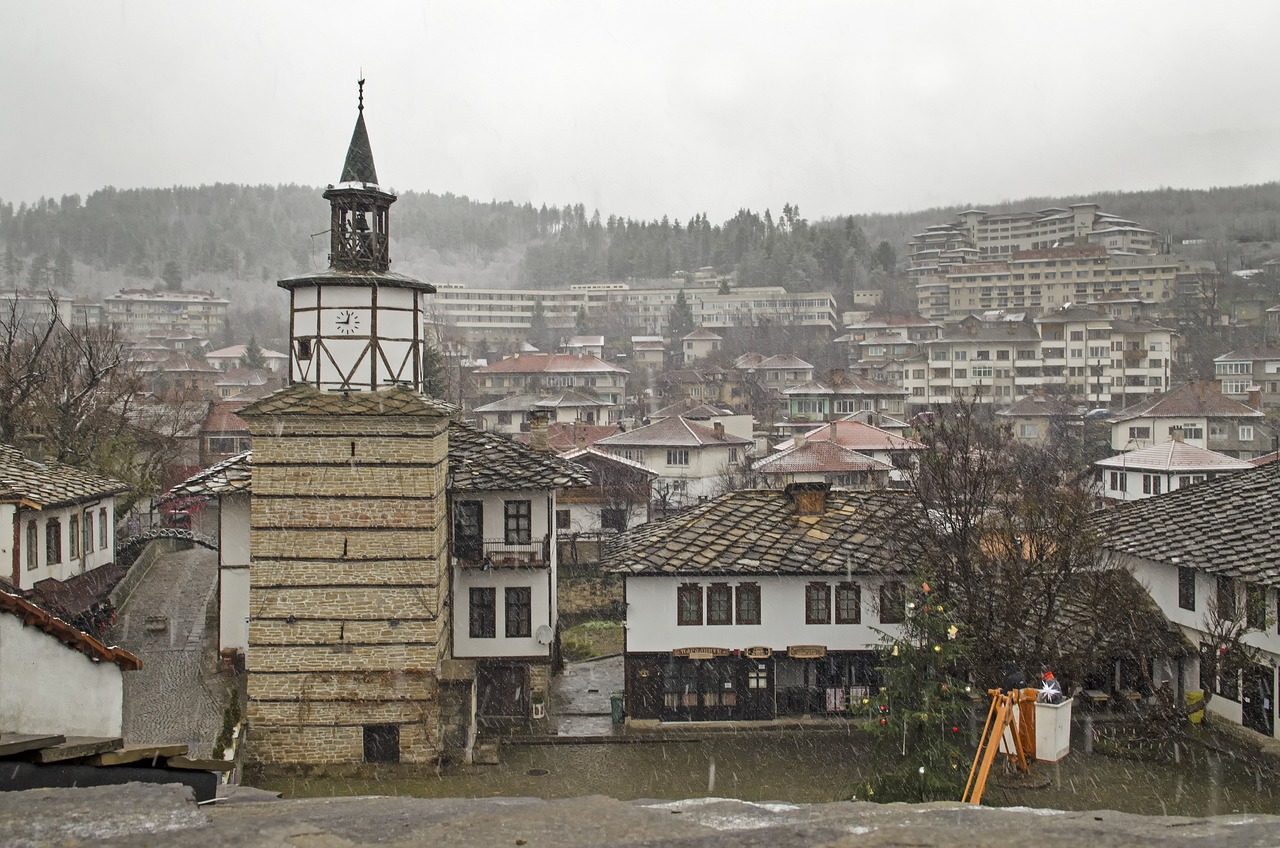 As the winter months approach, many people seek a cozy and picturesque escape from the cold, dark days. Europe offers a vast array of winter getaways, from snow-covered mountain peaks to charming, historic cities. While some European destinations can be expensive, there are also plenty of affordable options for those looking to enjoy a memorable winter vacation without breaking the bank. In this article, we will explore three stunning and affordable European winter getaways that are sure to enchant and captivate any traveler.
Rila Monastery, Bulgaria

Nestled in the heart of the Rila Mountains, Rila Monastery is a UNESCO World Heritage Site and an architectural masterpiece that should be on every traveler's bucket list. Founded in the 10th century by Saint John of Rila, the monastery has played an essential role in preserving Bulgarian culture and history. Its vibrant frescoes, intricate wood carvings, and breathtaking mountain backdrop make it an enchanting destination for a winter getaway.
Getting There and Accommodation
Rila Monastery is easily accessible from Bulgaria's capital, Sofia. A two-hour drive or a comfortable bus ride will take you to the enchanting monastery. Alternatively, organized day trips from Sofia are available for those who prefer a guided tour.
Affordable accommodation options near Rila Monastery include cozy guesthouses and family-run hotels, offering warm hospitality and delicious Bulgarian cuisine. Prices for a double room typically range from $25 to $50 per night, making it an affordable option for budget-conscious travelers.
Activities and Attractions
Rila Monastery's main attraction is its stunning architecture and beautiful frescoes. The main church, the Nativity of the Virgin, features vivid murals that tell stories from the Bible, while the monastery's museum showcases an impressive collection of icons, manuscripts, and religious artifacts.
Winter is the perfect time to explore the surrounding Rila Mountains, as snow-capped peaks and frozen waterfalls provide a breathtaking backdrop for outdoor activities. Hiking and snowshoeing trails are available for adventurers, while those seeking relaxation can enjoy the peace and tranquility of the mountains.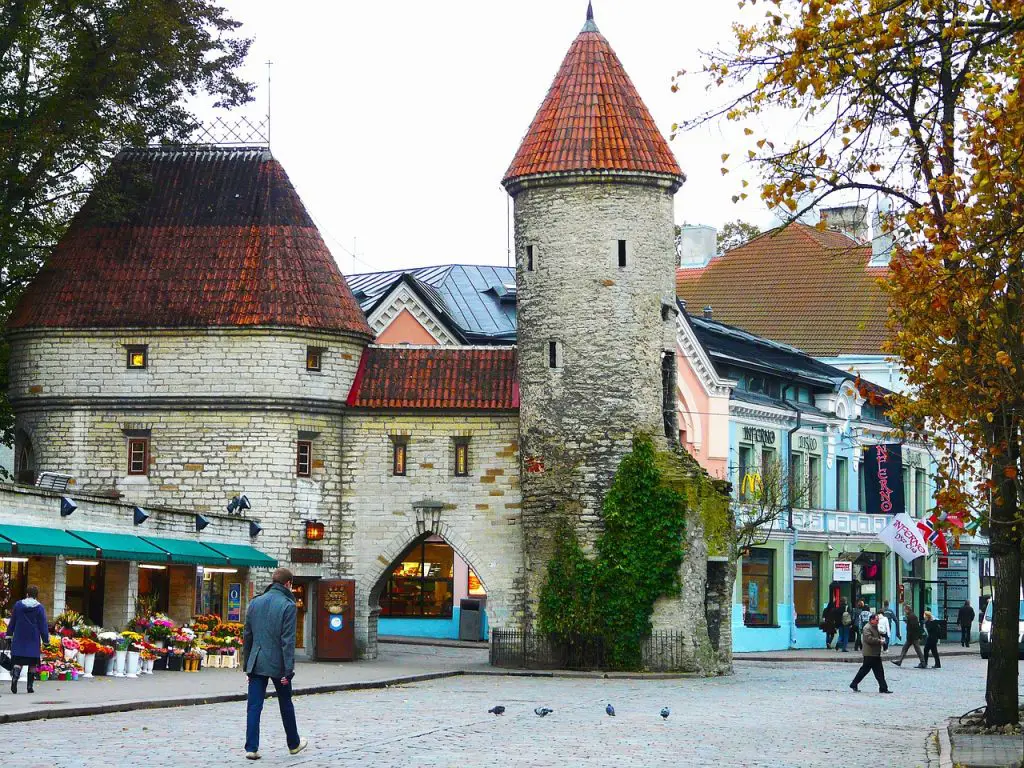 Tallinn, Estonia

Tallinn, the capital of Estonia, is a hidden gem in Europe, boasting a well-preserved medieval Old Town that exudes charm and history. With its cobblestone streets, Gothic architecture, and centuries-old city walls, Tallinn is a magical destination for a winter getaway.
Getting There and Accommodation
Tallinn is well connected to major European cities by flights, ferries, and buses. Low-cost airlines such as Ryanair and EasyJet offer affordable flights from various European destinations, making it an accessible option for budget travelers.
In Tallinn, you can find a wide range of accommodation options, from budget-friendly hostels to mid-range hotels. A double room in a centrally located hotel typically costs between $40 and $80 per night.
Activities and Attractions
Tallinn's Old Town is the city's main attraction, featuring stunning medieval architecture and numerous museums, galleries, and cafes. The Town Hall Square hosts a vibrant Christmas market during the winter months, offering visitors the chance to sample Estonian delicacies, shop for handmade crafts, and enjoy the festive atmosphere.
For history enthusiasts, Tallinn's many museums offer a fascinating glimpse into Estonia's past. The Estonian History Museum, the Kiek in de Kök Fortifications Museum, and the Tallinn City Museum are just a few of the captivating museums worth exploring.
Outdoor activities such as ice-skating, snowshoeing, and cross-country skiing are also available in and around Tallinn during the winter months.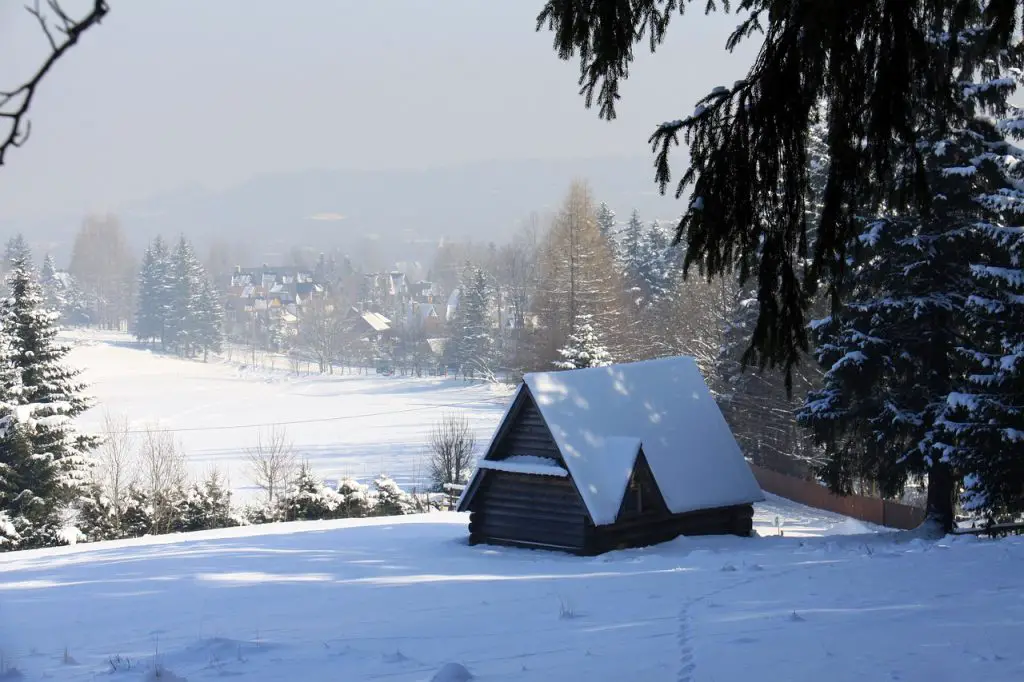 Zakopane, Poland

Located at the foot of the Tatra Mountains in southern Poland, Zakopane is a charming and picturesque town known for its unique wooden architecture, rich cultural heritage, and stunning natural surroundings. Often referred to as the "Winter Capital of Poland," Zakopane is an ideal destination for a winter getaway, offering a wide range of outdoor activities, traditional Polish cuisine, and warm hospitality.
Getting There and Accommodation
Zakopane is easily accessible from Kraków, Poland's second-largest city. The journey takes about two hours by car or bus, with frequent and affordable connections available throughout the day. Alternatively, you can take a scenic train ride through the Polish countryside, which takes approximately three hours.
Accommodation options in Zakopane are plentiful and cater to a variety of budgets. You can find cozy guesthouses, budget hostels, and mid-range hotels, with prices for a double room ranging from $30 to $70 per night. For a more authentic experience, consider staying in a traditional wooden "góralski" guesthouse, which offers a warm and welcoming atmosphere.
Activities and Attractions
Zakopane is a winter sports paradise, with numerous ski resorts in the surrounding Tatra Mountains offering skiing and snowboarding opportunities for all skill levels. Kasprowy Wierch, Nosal, and Gubałówka are some of the most popular ski resorts in the area.
For those who prefer non-skiing activities, Zakopane offers plenty of alternatives. Snowshoeing, cross-country skiing, and snowmobiling are available for visitors seeking outdoor adventures, while horse-drawn sleigh rides provide a more leisurely way to enjoy the winter landscape.
Zakopane's vibrant culture can be experienced through its traditional music, dance, and crafts. The Tatra Museum and the Zakopane Style Museum showcase the region's rich history and unique wooden architecture. In the evenings, enjoy a hearty meal at a local "karczma," a traditional Polish inn, where you can savor delicious regional dishes like kwaśnica (sour cabbage soup) and placki po góralsku (potato pancakes with goulash).
Conclusion
Europe's stunning and diverse landscapes offer countless opportunities for memorable winter getaways. From the mystical Rila Monastery in Bulgaria and the enchanting medieval Old Town of Tallinn, Estonia, to the picturesque mountain town of Zakopane, Poland, these three affordable destinations showcase the best of Europe's winter charms. Whether you seek adventure, relaxation, or cultural immersion, these European winter getaways are sure to create lasting memories and leave you yearning for more.