Disneyland Park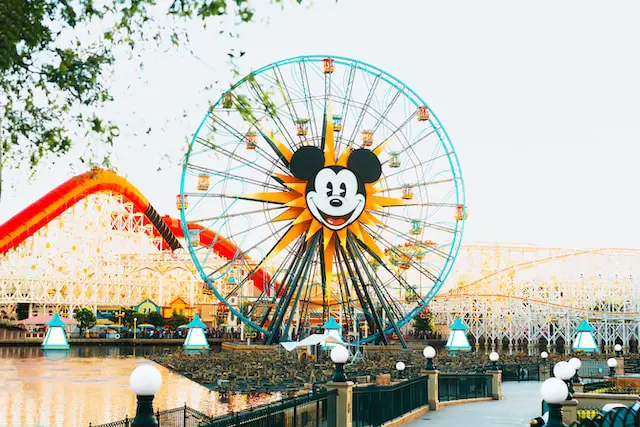 Disneyland Park, originally Disneyland, is a widely recognized name, evoking images of castles, princesses, pirates, and all the magic and imagination that Walt Disney brought to life. Established in 1955 in Anaheim, California, it's not just a theme park, but a unique embodiment of Disney's dream and a testament to his unwavering belief in the power of imagination and storytelling. From the meticulously designed landscapes and attractions to the uplifting musical scores and vibrant parades, every detail within the park is a product of thoughtful creativity and innovation.
The primary wonder of Disneyland Park is its ability to transform the ordinary into the extraordinary. Its nostalgic charm and magic permeate every corner, whether it's the heartwarming sound of the old-fashioned steam train welcoming you at the entrance, or the iconic Sleeping Beauty Castle that serves as the symbolic heart of the park. Disneyland's success lies in its meticulous attention to details, immersing guests in unique, fantastical worlds.
Disneyland Park comprises eight themed lands, each with a distinct personality, history, and set of attractions. These lands include Main Street, U.S.A., Adventureland, Frontierland, New Orleans Square, Critter Country, Fantasyland, Mickey's Toontown, and Tomorrowland.
Main Street, U.S.A., modeled after a turn-of-the-century American town, is a delightful throwback to simpler times. Here, guests are welcomed by the sounds of barbershop quartets and the sight of horse-drawn streetcars. The area is known for the Disneyland Railroad, an authentic steam-powered train that offers a scenic trip around the park.
Adventureland, designed to replicate the feel of an exotic tropical place in a far-off region of the world, offers thrilling rides such as the Jungle Cruise and Indiana Jones Adventure. Frontierland is a tribute to the pioneering spirit of America's early settlers, featuring attractions like Big Thunder Mountain Railroad and the Mark Twain Riverboat.
New Orleans Square, the first new land added after Disneyland's opening, is a celebration of the city's vibrant culture, featuring attractions such as the haunted mansion and the iconic Pirates of the Caribbean ride. Nearby, Critter Country, formerly Bear Country, is home to attractions like The Many Adventures of Winnie the Pooh and the popular Splash Mountain.
Fantasyland, as its name suggests, is where fairy tales come to life. The Sleeping Beauty Castle, the park's signature landmark, is the gateway to this land. Here, guests can ride a flying elephant on Dumbo the Flying Elephant, journey with Snow White on Snow White's Scary Adventures, or experience the story of Peter Pan on Peter Pan's Flight.
Mickey's Toontown, the cartoon home of Mickey Mouse and his friends, is a colorful, interactive land where kids can visit Mickey's house or take a fun-filled ride on Roger Rabbit's Car Toon Spin. Lastly, Tomorrowland is a showcase of futuristic concepts and advancements, featuring rides like Space Mountain and Star Wars: Galaxy's Edge.
Disneyland Park's overarching appeal, however, extends beyond its rides. The park is renowned for its parades and fireworks shows, which have become integral elements of the Disney experience. The daily Main Street parade is a vibrant spectacle featuring a procession of Disney characters, floats, music, and dancers, while the nightly fireworks show above Sleeping Beauty Castle is a dazzling display of pyrotechnics synchronized to classic Disney tunes.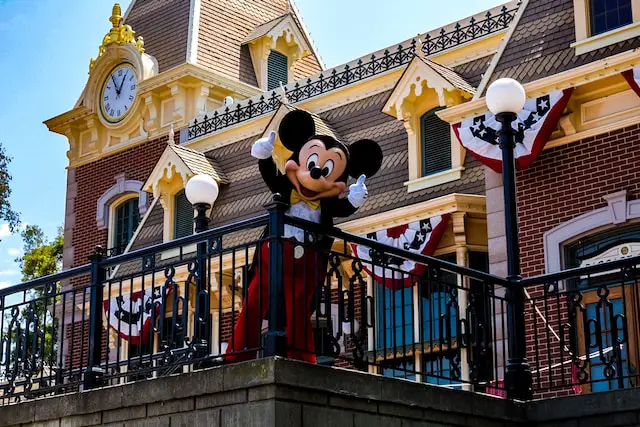 While Disneyland is undoubtedly a place for children, its allure reaches adults as well. For many, the park offers an escape from the realities of the world and a chance to relive cherished memories. For others, it's about making new memories with their families or simply being swept away by the magic and wonder that is uniquely Disney.
An essential aspect of Disneyland Park's longevity is its commitment to innovation while maintaining its core values. This strategy, often referred to as "plussing," has enabled Disneyland to stay relevant and continue to captivate audiences for nearly seven decades. Walt Disney himself believed in the philosophy of constant improvement, once stating, "Disneyland will never be completed. It will continue to grow as long as there is imagination left in the world."
This unending pursuit of innovation is evident in the countless enhancements the park has undergone over the years. From the introduction of new characters and stories into the park's lore to technological upgrades in rides and attractions, Disneyland continuously evolves. It was the first to utilize Audio-Animatronics technology in its attractions, notably the Enchanted Tiki Room, the Pirates of the Caribbean, and the Haunted Mansion. This technological breakthrough was revolutionary at the time and continues to be a significant part of many Disney attractions today.
Disneyland's inclusion of modern pop culture themes is also instrumental in its sustained success. The creation of Star Wars: Galaxy's Edge, a 14-acre expansion to Tomorrowland, attests to this strategy. It successfully brought the galaxy from far, far away to Disneyland Park, allowing guests to immerse themselves in the Star Wars universe like never before.
Moreover, Disneyland Park has successfully integrated technology to improve the guest experience. The park has introduced mobile apps, digital FastPass systems, and more to make navigation, dining, and ride reservations seamless for visitors. It has even implemented augmented reality in certain experiences, further blurring the line between fantasy and reality.
However, innovation at Disneyland Park never comes at the expense of tradition. Despite all the changes, the park retains the nostalgic charm that has defined it since its opening in 1955. Classic attractions like the Jungle Cruise, Peter Pan's Flight, and the Disneyland Monorail still captivate guests just as they did decades ago. The park continues to offer timeless experiences that honor Walt Disney's original vision.
Moreover, the unique culture of exceptional customer service, termed "cast members" for park employees, creates an atmosphere of friendliness and inclusion. Cast members are encouraged to go above and beyond to make guests' experiences unforgettable, fostering an environment that truly feels magical.
Disneyland Park's longevity is also tied to its unchanging values of inclusivity and family fun. Regardless of age, nationality, or background, Disneyland Park is a place where everyone can feel like a kid again. It's a place where families come together, where joy and laughter are constant companions, and where the magic of storytelling brings people closer.
To conclude, Disneyland Park is much more than a theme park. It is a testament to Walt Disney's vision of a magical place where families could have fun together, a place where imaginative storytelling combines with pioneering technology to create unforgettable experiences. Its ability to evolve while retaining its nostalgic charm and core values has allowed it to remain a beloved destination for millions, demonstrating that the magic of Disneyland Park is truly timeless. It continues to offer an escape into a world where the only limit is your imagination, a place where dreams really do come true. As Walt Disney said, "Disneyland is your land," a sentiment that continues to resonate as strongly today as it did in 1955.