Enhance Your Niagara Falls Experience with a Trip to Charming Niagara-on-the-Lake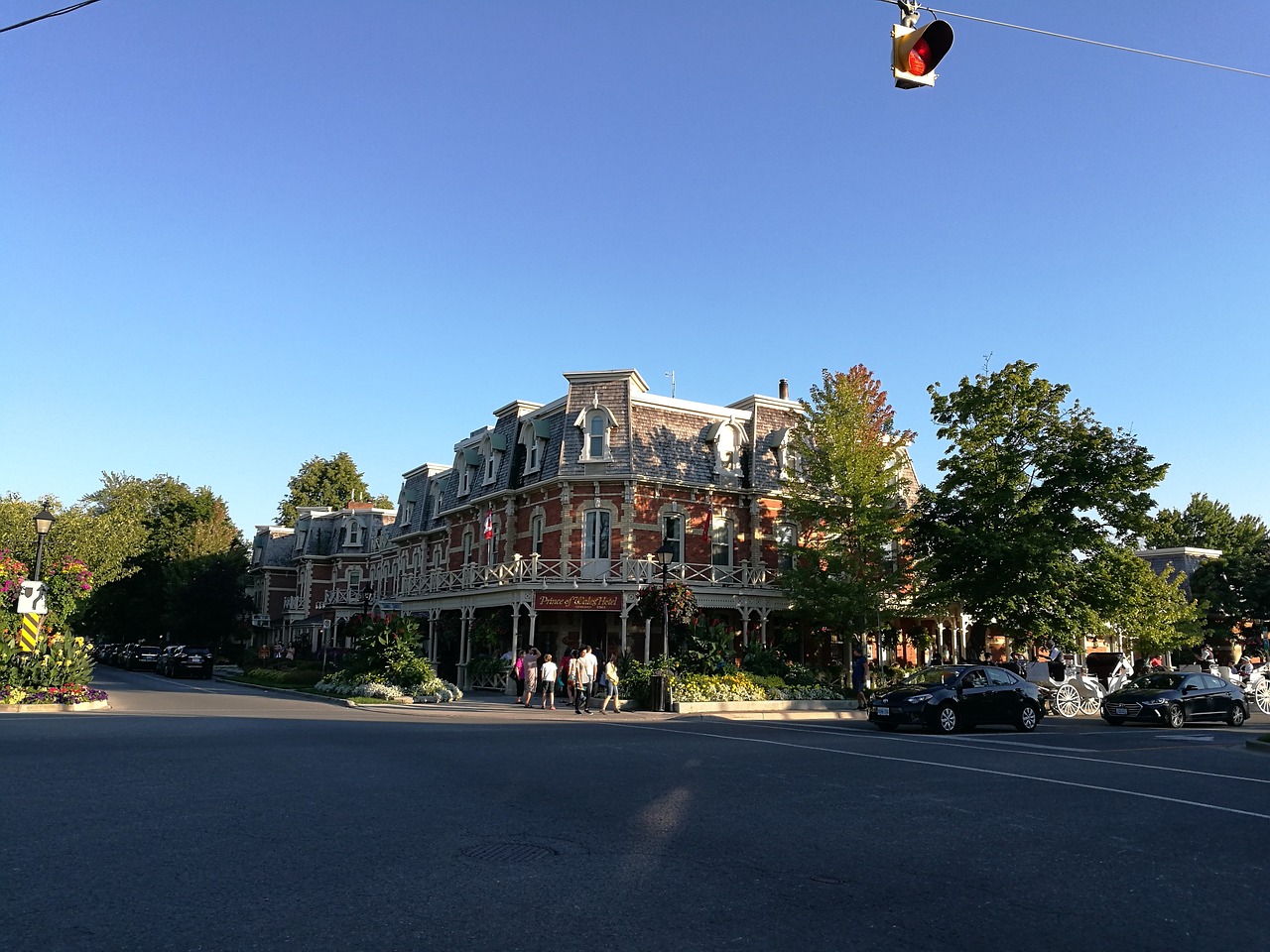 Niagara Falls has long been one of the world's most famous tourist destinations, renowned for its immense power and majesty. However, just a 30-minute drive north of the Falls is the quaint town of Niagara-on-the-Lake (NOTL), offering a different but equally enjoyable experience. The charm and elegance of this historic town, coupled with its picturesque setting on the shores of Lake Ontario, provide a delightful complement to the grandeur of Niagara Falls. A visit to NOTL will not only amplify your Niagara Falls experience but also allow you to dive deep into the rich history, culture, and culinary scenes of the region.
Niagara-on-the-Lake is a captivating town that holds its roots deep in Canadian history. Once known as Newark, it served as the first capital of Upper Canada (present-day Ontario) from 1792 to 1797. Today, it stands as an embodiment of old-world charm mixed with modern sophistication. Lined with stunning 19th-century architecture, the town presents a picturesque view that can't be overlooked. The well-preserved Victorian buildings house boutique shops, galleries, high-end restaurants, and charming bed-and-breakfast establishments, inviting visitors to step back in time.
One of NOTL's greatest draws is its historic district, Old Town. A stroll through the streets of the Old Town can be a refreshing break from the bustle of the Falls. Queen Street, the main artery of the town, is brimming with unique boutiques and antique stores that offer an eclectic mix of merchandise, ranging from fashion and home décor to artisanal foods and specialty gifts. In addition, there are several heritage buildings, like the Court House and the Prince of Wales Hotel, which are an architectural feast for the eyes.
Culture and history enthusiasts will appreciate the Shaw Festival, one of the top repertory theatre companies in North America, held in NOTL. Named after the famous playwright George Bernard Shaw, the festival runs from April to October and presents plays in four distinct theatres throughout the town. The theatrical performances, many of which are the works of Shaw, are internationally acclaimed and have garnered a reputation for their excellence.
Niagara-on-the-Lake is not just about serene landscapes and captivating history; it also offers an incredible culinary journey. The town and surrounding area are often referred to as the culinary capital of Canada, boasting top-tier restaurants and bistros that serve both local and international cuisine. Many of these establishments source their ingredients from local farmers and growers, ensuring the freshest dishes. The farm-to-table dining experience is certainly something that shouldn't be missed.
But perhaps the most impressive feature of NOTL's culinary scene is its world-class wineries. The region is one of Canada's premier wine-growing areas and has gained international recognition for its exceptional wines, particularly ice wines. Embarking on a winery tour gives you the opportunity to sample some of the finest vintages, learn about the winemaking process, and take in the breathtaking views of sprawling vineyards. The Wine Route, which connects more than 20 wineries, is a popular choice for those wanting to fully explore the region's wine culture.
Besides wineries, the town also hosts some fantastic breweries and distilleries. Wayne Gretzky Estates is one notable mention, offering a selection of whisky, beer, and wine, and The Exchange Brewery is well-known for its wide range of unique beers.
Further enhancing the charm of NOTL is its natural beauty. The town is home to various parks and green spaces that provide ample opportunities for outdoor activities. Among these, the Niagara River Recreation Trail is a significant highlight. This 56-kilometer trail starts from Fort Erie and stretches all the way up to Fort George in NOTL, offering picturesque views of the Niagara River and countryside.
To make the most of your outdoor experience, consider a leisurely bike ride or a brisk walk along this trail. Whether you're an active adventurer or a casual nature lover, this experience promises invigorating fresh air, panoramic views of the river and the escarpment, and glimpses of local wildlife.
Boasting historical relevance, Fort George is another must-visit site located near NOTL. Built at the turn of the 19th century, this British fortification played a crucial role in the War of 1812. Today, it serves as a National Historic Site, providing immersive experiences with re-enactments, tours, and special events that reflect the lifestyle of the period. This combination of history and entertainment offers a unique way to enrich your understanding of Canada's early military history.
For those with a fondness for flora, the Niagara Parks Botanical Gardens, situated just 10 minutes from the Falls and easily reachable from NOTL, is a must-visit. This 99-acre paradise comprises beautifully maintained gardens, including a world-famous rose garden with over 2,400 roses. This tranquil spot is perfect for a midday stroll or a peaceful picnic, offering an excellent contrast to the energetic rush of the nearby Falls.
Visiting Niagara-on-the-Lake also provides the opportunity to explore some of the less-known but equally thrilling attractions around the Niagara Falls area. The Butterfly Conservatory, located on the grounds of the Botanical Gardens, is a tropical wonderland where over 2,000 butterflies of various species flutter freely. Nearby, the Niagara Glen Nature Reserve offers hiking trails through the pristine Carolinian Forest, along the Niagara River, with stunning views of the river's whirlpool and rapids.
When evening arrives, the town doesn't quiet down. The culinary scene we talked about comes alive with illuminated patios, live music, and the buzz of cheerful conversations. Wineries often host evening events, and the local pubs and taverns offer a cosy environment to relax and reflect on the day's adventures.
To truly enjoy what NOTL has to offer, consider spending a night or two in one of the town's charming accommodations. The wide range of options include historic inns, luxurious hotels, and comfortable bed-and-breakfast establishments. Staying in NOTL not only provides a peaceful contrast to the hustle and bustle of Niagara Falls but also allows you to fully experience the town's serene mornings and vibrant evenings.
In conclusion, Niagara-on-the-Lake is a gem that greatly enhances a Niagara Falls visit. It offers a contrasting, yet complementary experience to the Falls. From its rich history and culture to its exquisite culinary scene, scenic beauty, and recreational activities, NOTL adds depth and diversity to the overall Niagara region experience. Whether you are a history buff, a foodie, a wine connoisseur, a theatre enthusiast, or a nature lover, this charming town is sure to exceed your expectations and leave you with unforgettable memories.