Essential Documentation for Spain's Digital Nomad Visa: Your Complete Guide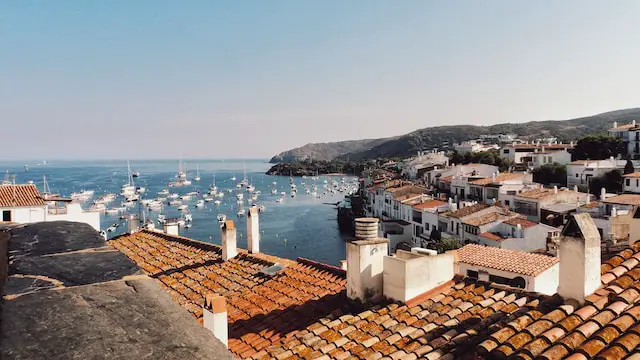 Spain's Digital Nomad Visa has been instrumental in drawing digital nomads from across the globe, thanks to its rich cultural heritage, mild climate, and quality infrastructure. However, applying for this visa involves an in-depth understanding of the essential documentation required. In this comprehensive guide, we delve into the critical paperwork and supporting documents necessary to secure the coveted Spanish Digital Nomad Visa.
Eligibility Criteria
Before discussing the required documentation, it's crucial to understand the eligibility criteria for this visa. To be eligible, you must:
Be a non-EU citizen.

Be able to prove that you have steady, consistent income from remote work or freelance activities.

Not plan to work for a Spanish company or client.

Have no criminal record.

Have valid travel insurance covering international health and accident coverage.

Not be in Spain illegally at the time of application.

Required Documents
Application Form: The first document is the completed and signed visa application form. This form will require personal information, information about your intended stay, and your work details.
Passport: You will need to submit a valid passport with at least two blank pages. The passport should be valid for a minimum of six months beyond the period you intend to stay in Spain.
Photographs: Two recent passport-size photographs with a white background are necessary.
Proof of Accommodation: This could be a rental contract, hotel reservation, or a letter of invitation from a host residing in Spain. The proof of accommodation should cover the entire duration of your stay.
Health Insurance: You must provide proof of international health insurance coverage, including repatriation for medical reasons. Ensure that your policy covers all the Schengen area for the duration of your stay.
Police Clearance Certificate (PCC): This document is to verify that the applicant has no criminal record. The certificate must be issued by the authorities in the applicant's country of origin or the country or countries where they've lived for the last five years.
Medical Certificate: A certificate from a doctor stating that the applicant does not suffer from any diseases that could have severe implications on public health according to the International Health Regulation (2005).
Proof of Sufficient Funds: Applicants must prove that they have sufficient financial means to support themselves for the duration of their stay. This could be through bank statements, income from property, or proof of regular income over time.
Proof of Activity: The applicant must provide evidence of their ongoing remote work. This proof can include contracts, invoices, or any other documentation that verifies a stable income source.
Visa Fee: Lastly, a receipt proving you've paid the visa application fee is required.
How to Apply
After gathering all the documents, follow these steps:
Book an appointment at the nearest Spanish embassy or consulate.

Complete and print the application form from the official website.

Compile all the documents in the order mentioned on the website.

Attend the appointment and submit your application.

Processing Time
The processing time for a Spanish Digital Nomad Visa can take up to three months. Applicants should apply at least three months before their intended departure date to account for any unforeseen delays in processing.
Remember, this guide serves as a general reference. Always check with your nearest Spanish embassy or consulate for the most up-to-date information. The Digital Nomad Visa is a fantastic opportunity for remote workers to experience Spain's rich culture and excellent quality of life while continuing their work. Although the application process may seem daunting, careful preparation can simplify it considerably. All the best for your Spanish sojourn!