Exploring Ibiza: Your Ultimate Guide to the Enchanting White Isle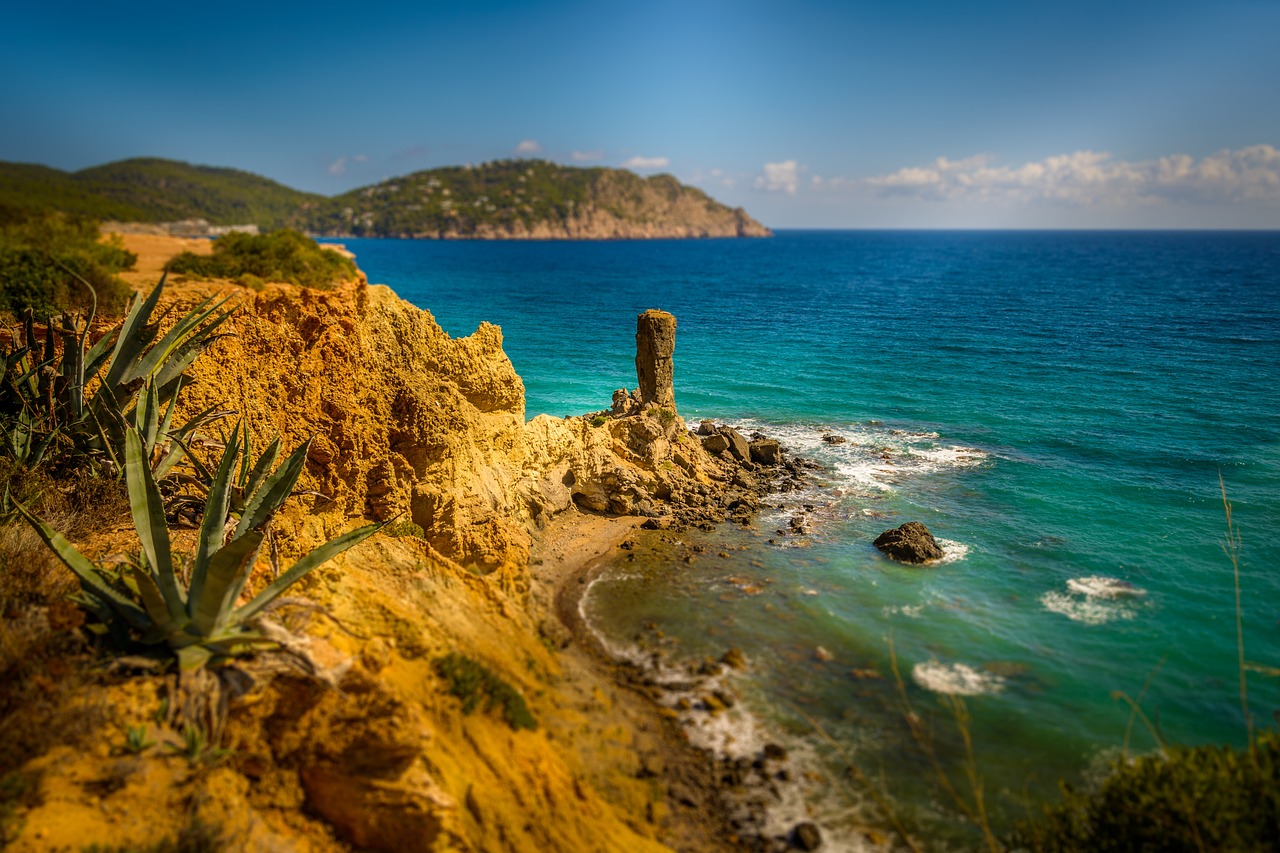 Ibiza, often referred to as the "White Isle" due to its gleaming white-washed buildings, is so much more than its reputation as a party hotspot. This Mediterranean gem is a tapestry of stunning beaches, rich history, charming villages, and vibrant culture. Whether you're here to dance the night away, explore hidden coves, or soak in the tranquil ambiance, Ibiza offers something for everyone. Here's our ultimate guide to uncovering the best of Ibiza.
Dive into the Azure Waters
The beaches of Ibiza are diverse, ranging from long sandy stretches to secluded rocky coves. Cala Comte and Cala Bassa are renowned for their turquoise waters and mesmerizing sunsets. For a quieter experience, head to the north to discover Agua Blancas or Cala d'en Serra.
Step Back in Time at Dalt Vila
Perched high above Ibiza Town, the ancient fortress of Dalt Vila offers a glimpse into the island's rich history. Declared a UNESCO World Heritage Site, the cobblestone streets and historic buildings echo tales of bygone eras. The cathedral, museums, and panoramic views are worth the ascent.
Sail to Es Vedrà
Just off the coast of Ibiza, the mystical rock formation of Es Vedrà rises dramatically from the sea. According to local legends, it's a spot of heightened energy, making it a must-visit. Charter a boat and experience its enchanting aura firsthand.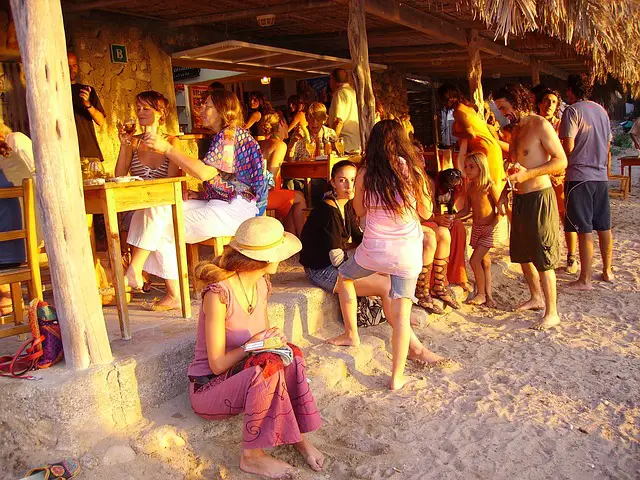 Bask in Local Festivities
Ibiza's local fiestas are a vibrant celebration of its unique culture. From traditional dances to colorful processions, these events are an authentic immersion into the island's spirit. Key dates to remember include the Festival of Saint John in June and the Patron Saint's Day in August.
Explore the Hippy Markets
Reflecting Ibiza's bohemian roots, the hippy markets, particularly the Punta Arabí Hippy Market and Las Dalias, are a treasure trove of artisan crafts, jewelry, and textiles. A stroll here is not just shopping, but a journey into the island's countercultural legacy.
Delight in the Culinary Scene
From rustic farm-to-table restaurants to upscale dining establishments, Ibiza's culinary landscape is diverse and delicious. Don't miss the traditional Balearic dish "bullit de peix," a hearty fish stew, and treat yourself to "flaó," a local dessert with a hint of mint.
Dance the Night (and Day) Away
No guide to Ibiza is complete without mentioning its iconic club scene. World-class DJs, unparalleled atmospheres, and energetic crowds are the hallmarks of clubs like Pacha, Ushuaïa, and Amnesia. But there's more to the music scene than nightlife: beach clubs and bars also host day parties with a more laid-back vibe.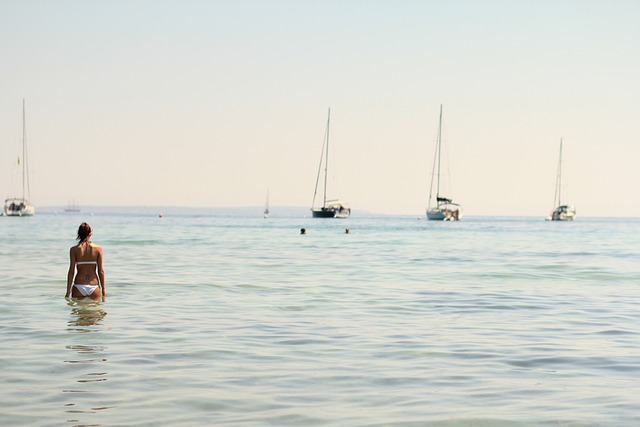 Immerse in Nature at Ses Salines Natural Park
Ses Salines isn't just a beach but a protected natural area. Here, salt flats, wetlands, and dunes create a haven for diverse wildlife. Flamingos can often be spotted, making it a treat for nature lovers.
Take a Hike
The rustic charm of Ibiza's interior is as compelling as its coastline. Trails wind through pine forests, meadows, and rugged terrain, leading to breathtaking views. Popular routes include the trail to Sa Talaia, the island's highest peak.
Unwind with Yoga and Wellness Retreats
For those looking to recharge, Ibiza offers an array of wellness retreats. From yoga on the beach to meditation in serene locations, it's a chance to align your mind, body, and spirit.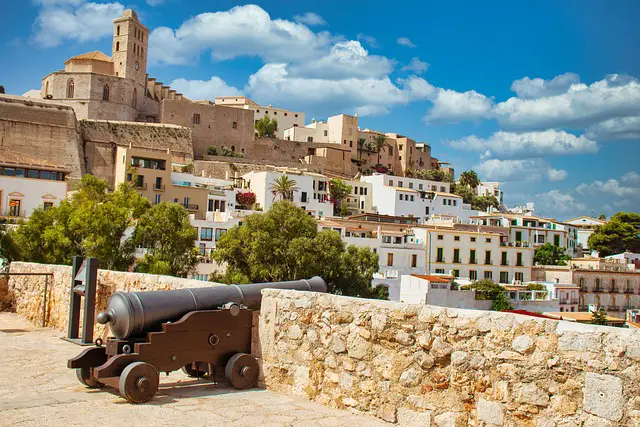 The magic of Ibiza goes beyond its party reputation. It's an island that embraces duality: hedonism and tranquility, history and modernity, land and sea. Whether you're dancing under the stars, diving into crystalline waters, or simply soaking in a sunset, the White Isle ensures memories that will last a lifetime. As you pack your bags, remember that Ibiza isn't just a destination; it's an experience, waiting to be lived to the fullest.
Discover the Hidden Caves of Ibiza
Ibiza's coastline is dotted with caves carved out by the relentless push and pull of the Mediterranean. The Cova de Can Marçà, in particular, is a fascinating attraction. Estimated to be over 100,000 years old, it's an underground wonderland with multi-colored lighting illuminating its stalactites and stalagmites. Once used by smugglers, this cave now tells stories of ancient geological processes.
Venture into Ibiza's Charming Villages
Beyond its lively towns, Ibiza is home to quaint villages where time seems to move at a slower pace. Santa Gertrudis, nestled in the heart of the island, is known for its artsy vibe, chic boutiques, and delightful eateries. Meanwhile, Sant Joan de Labritja offers an authentic feel, with its traditional whitewashed church and weekly market.
Savor the Island's Wine Culture
Contrary to what some might believe, Ibiza has a burgeoning wine scene. Its local vineyards are producing some of Spain's emerging and noteworthy wines. Schedule a visit to local wineries like Sa Cova or Can Maymó, where you can taste the flavors of the island, captured in each bottle.
Engage in Water Sports
For the adventurers, Ibiza's clear blue waters offer an array of activities. From stand-up paddleboarding in calm bays to jet skiing, kite surfing, and diving among shipwrecks and coral formations, there's no end to the aquatic adventures awaiting you.
Experience a Traditional Eivissan Home
Can Ros, located in the village of Sant Jordi, is a museum set in a traditional Ibizan house. It provides a deep dive into the island's domestic life across the ages. The artifacts and the architecture reflect the everyday life, customs, and traditions of the local populace.
Seek Serenity in Ibiza's Gardens
The lush and verdant gardens in Ibiza offer a tranquil escape. The Jardins de La Palamera, for instance, is a tropical oasis with an array of plants, water features, and charming nooks that invite visitors to pause and reflect.
Ride the Waves with a Ferry Trip
Several ferry services connect Ibiza to its neighboring islands. A trip to Formentera, often called the Caribbean of the Mediterranean, is a must. Its pristine beaches and azure waters rival those of tropical paradises.
Ibiza, with its myriad attractions, proves that it is more than meets the eye. The White Isle beckons travelers not just with its music and dance but with its heart, spirit, and timeless allure. From its historic ramparts to its modern retreats, from its azure bays to its verdant interiors, Ibiza is a mosaic of experiences. It's an island where every sunrise promises new adventures and every sunset leaves an indelible mark on the soul. When in Ibiza, you're not just on a journey through its landscapes, but also through its rhythms, flavors, stories, and dreams.