Genoa, Italy Travel Guide: Discover the Best Vacation Experiences and Trip Ideas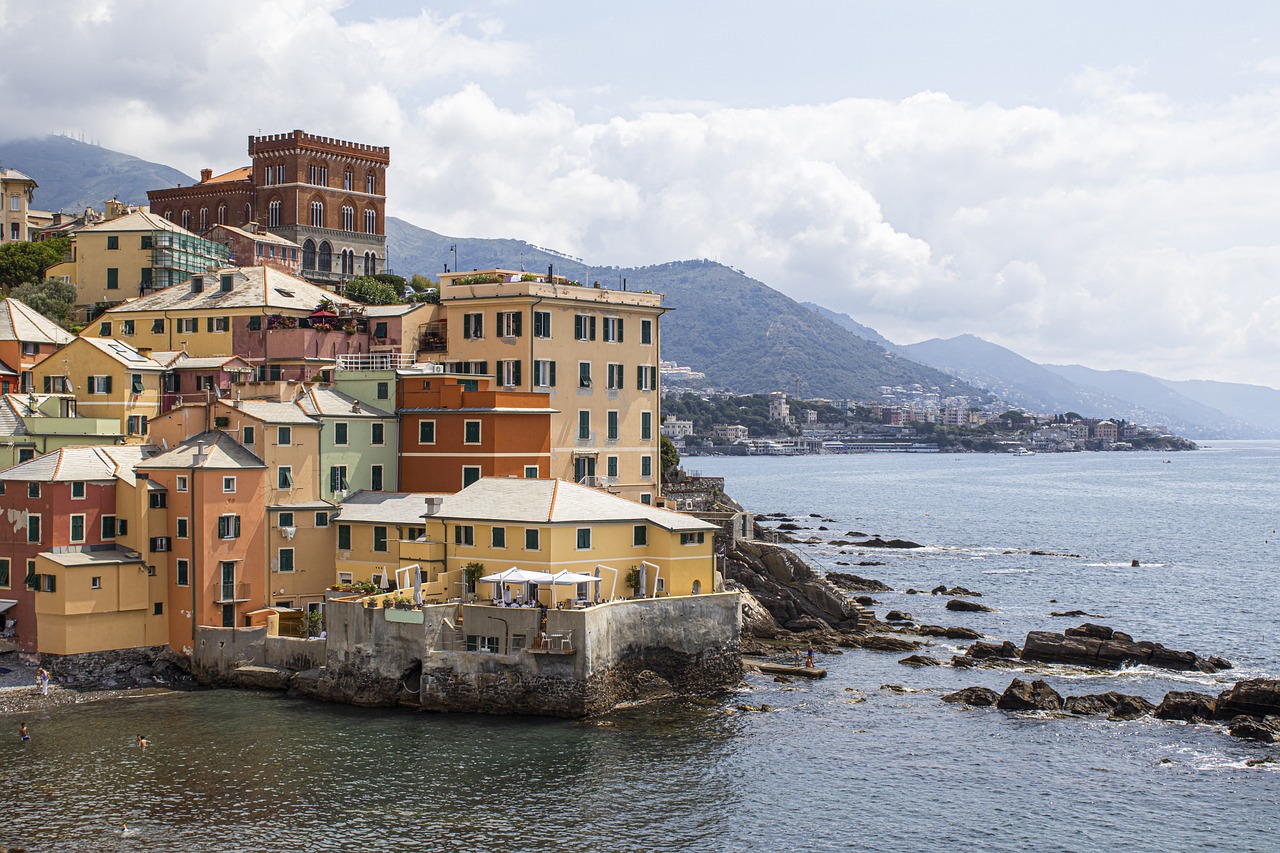 Genoa, perched on the northern coast of Italy, has a mystical charm that's hard to resist. Known as "La Superba" (The Superb One) due to its glorious past, this bustling port city is a blend of historical grandeur and modern vibrancy. From its rich history and culture to its delectable cuisine, Genoa offers a spectrum of experiences to satisfy the most discerning traveler. This travel guide aims to help you discover the best vacation experiences and trip ideas in Genoa.
Historic Landmarks
Your Genoese journey should ideally begin with a dive into its storied past. The Old City, a UNESCO World Heritage site, is an intricate maze of narrow caruggi (alleyways), brimming with palaces, churches, and squares.
San Lorenzo Cathedral: This stunning Romanesque cathedral, adorned with black and white stripes, holds centuries of history within its walls. Its opulent interiors, featuring stunning frescoes and intricate mosaics, are worth exploring.
Palazzi dei Rolli: These opulent Renaissance and Baroque palaces, once homes to Genoese aristocrats, offer a glimpse into the city's affluent past. Don't miss the Palazzo Rosso, Palazzo Bianco, and Palazzo Doria Tursi, which collectively house the Strada Nuova Museums.
Porto Antico: Transformed by famed architect Renzo Piano, Genoa's ancient port is a modern hub of activity with the Aquarium, Galata Maritime Museum, and a range of eateries.
Culinary Delights
When it comes to gastronomy, Genoa will not disappoint. This is the birthplace of pesto, and the regional cuisine offers an array of tantalizing treats.
Try Authentic Pesto: You haven't truly tasted pesto until you've tried it in Genoa. Savor it slathered over trofie pasta or atop a slice of fresh focaccia.
Explore Local Markets: The Mercato Orientale offers a dizzying array of local produce, cheeses, meats, and seafood. It's an ideal place to sample street food or buy ingredients for a picnic.
Visit a Traditional Trattoria: For a homely dining experience, visit a local trattoria. Don't miss regional specialties like farinata (a chickpea pancake) and stockfish (dried cod).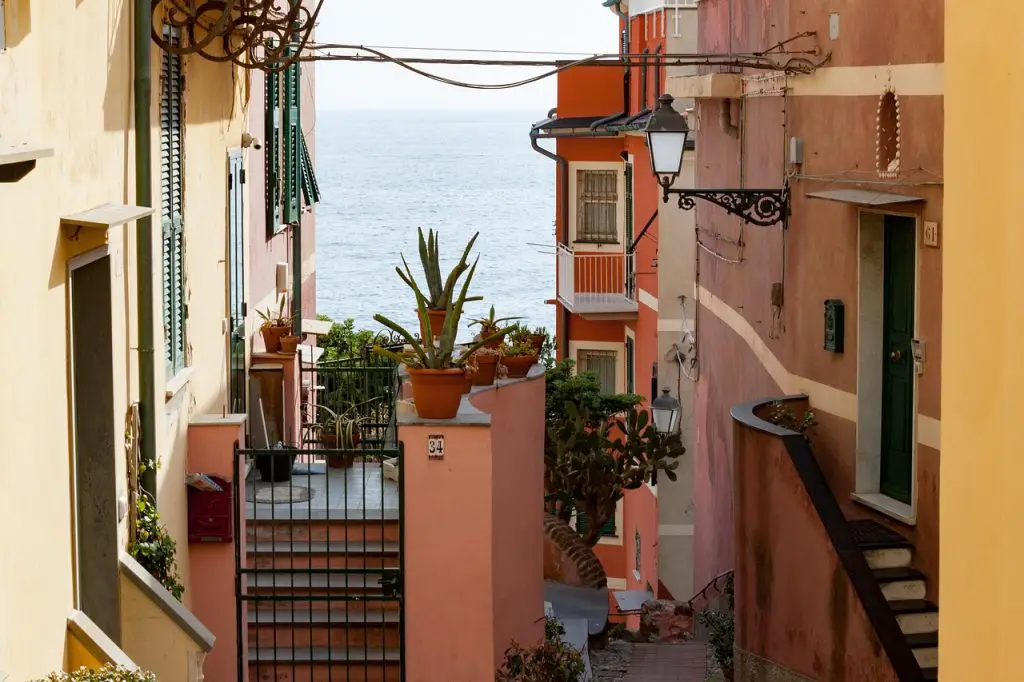 Natural Beauty
Nestled between the sea and mountains, Genoa offers ample opportunities to immerse yourself in natural beauty.
Boccadasse: This quaint fishing village, with its brightly painted houses and pebble beach, is a serene escape from the bustling city.
Passeggiata Anita Garibaldi: Stroll along this scenic promenade in Nervi, offering breathtaking views of the Ligurian Sea. Visit the adjacent parks and Nervi's museums for a full day's outing.
Cinque Terre: Though not in Genoa, this iconic cluster of five colorful villages perched on rugged cliffs is just a short train ride away, perfect for a day trip.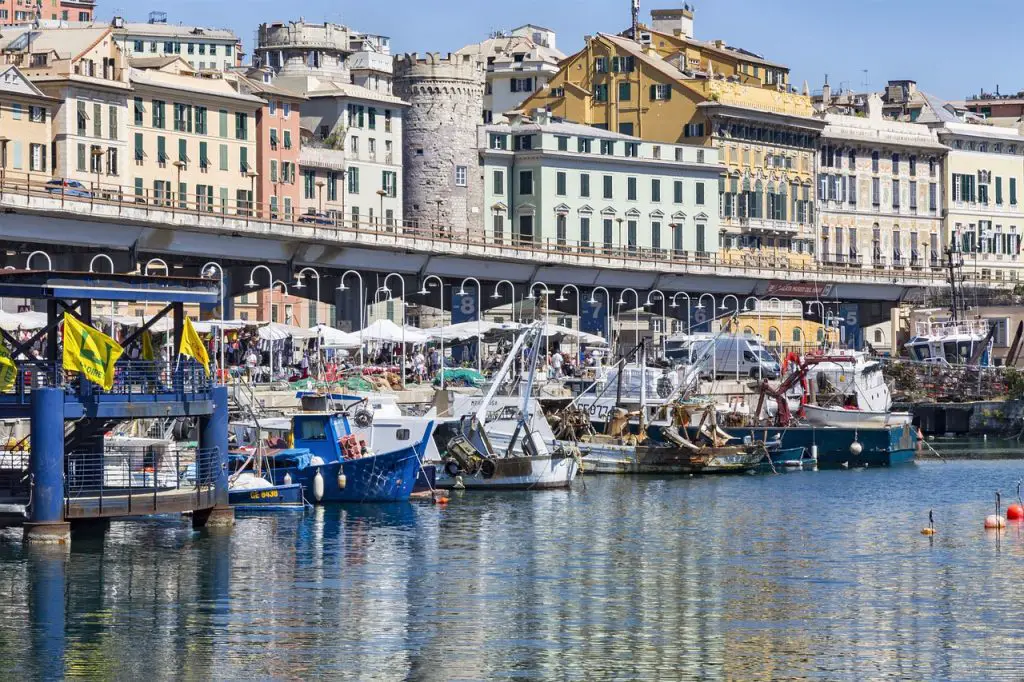 Cultural Experiences
Genoa's cultural scene is as vibrant as its history is rich, with numerous festivals, music events, and art exhibitions throughout the year.
Opera at Teatro Carlo Felice: For a touch of high culture, enjoy an opera or classical music performance at this renowned theater.
Rolli Days: Held annually, this festival sees the majestic Palazzi dei Rolli open their doors to the public. It's a unique opportunity to explore the grandeur of these historic residences, many of which remain private and can't be visited otherwise.
Genoa's Museums: The city's museums are filled with significant artwork and historical artifacts. Highlights include the Galata Maritime Museum, the Genoa Museum of Modern Art, and the Museum of Oriental Art.
The Genoa Science Festival: This annual event brings science to the masses with engaging exhibits, workshops, and presentations.
Retail Therapy
For shoppers, Genoa offers a varied mix of trendy boutiques, artisanal shops, and bustling markets.
Via Garibaldi: This street is lined with boutiques selling high-end fashion, homeware, and antiques.
Via XX Settembre: Genoa's main shopping boulevard boasts a range of stores from local artisans to international brands.
Artisanal Workshops: Discover unique souvenirs in the quaint workshops tucked in the Old City's alleyways – from handmade paper goods to locally produced olive oil and soap.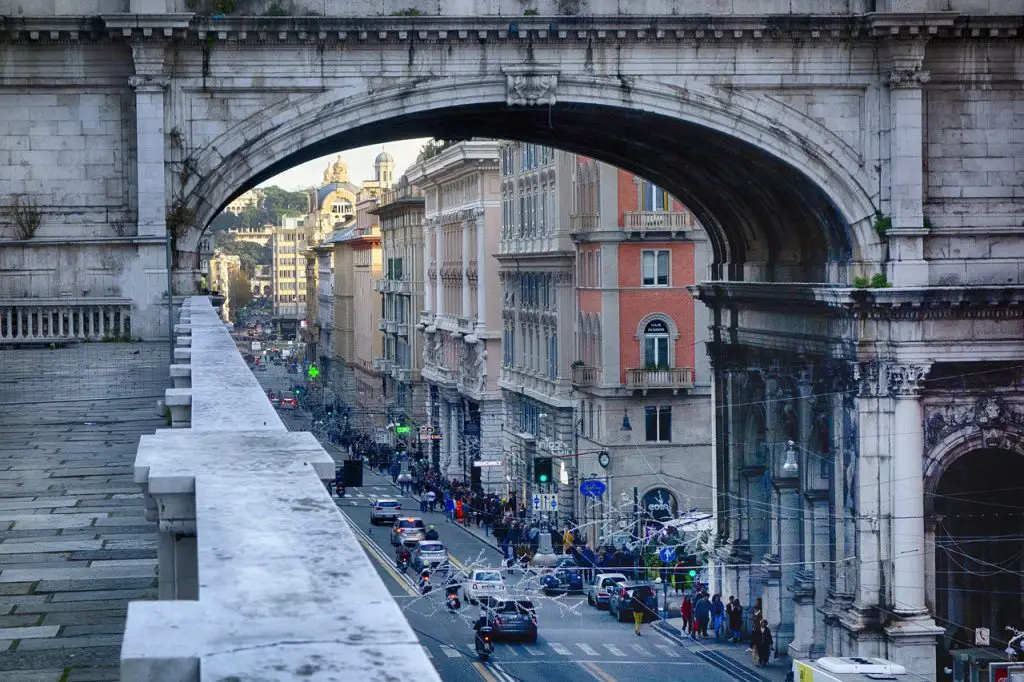 Nightlife
As the sun sets, Genoa comes alive with music, laughter, and clinking glasses. For an authentic Genoese evening:
Try Local Wines: The region of Liguria is known for its wines, especially the crisp white Vermentino and the full-bodied red Rossese.
Piazza delle Erbe: This square is the heart of Genoa's nightlife, lined with bars and cafes that stay open late into the night.
Live Music: From jazz clubs like the Count Basie Jazz Club to the alternative concerts at Buridda, music lovers will find plenty to enjoy.
In conclusion, Genoa is a city that continually charms and surprises with its rich blend of old and new. From historic palaces and piazzas to a lively food scene, stunning natural beauty, and vibrant cultural experiences, there's something for every traveler in this captivating Italian city. So whether you're a history buff, a food lover, an outdoor enthusiast, a culture vulture, or a shopaholic, you're sure to find your own piece of "La Superba" in Genoa.