Hiroshima Travel Guide: Discover the Best Vacation Experiences and Trip Ideas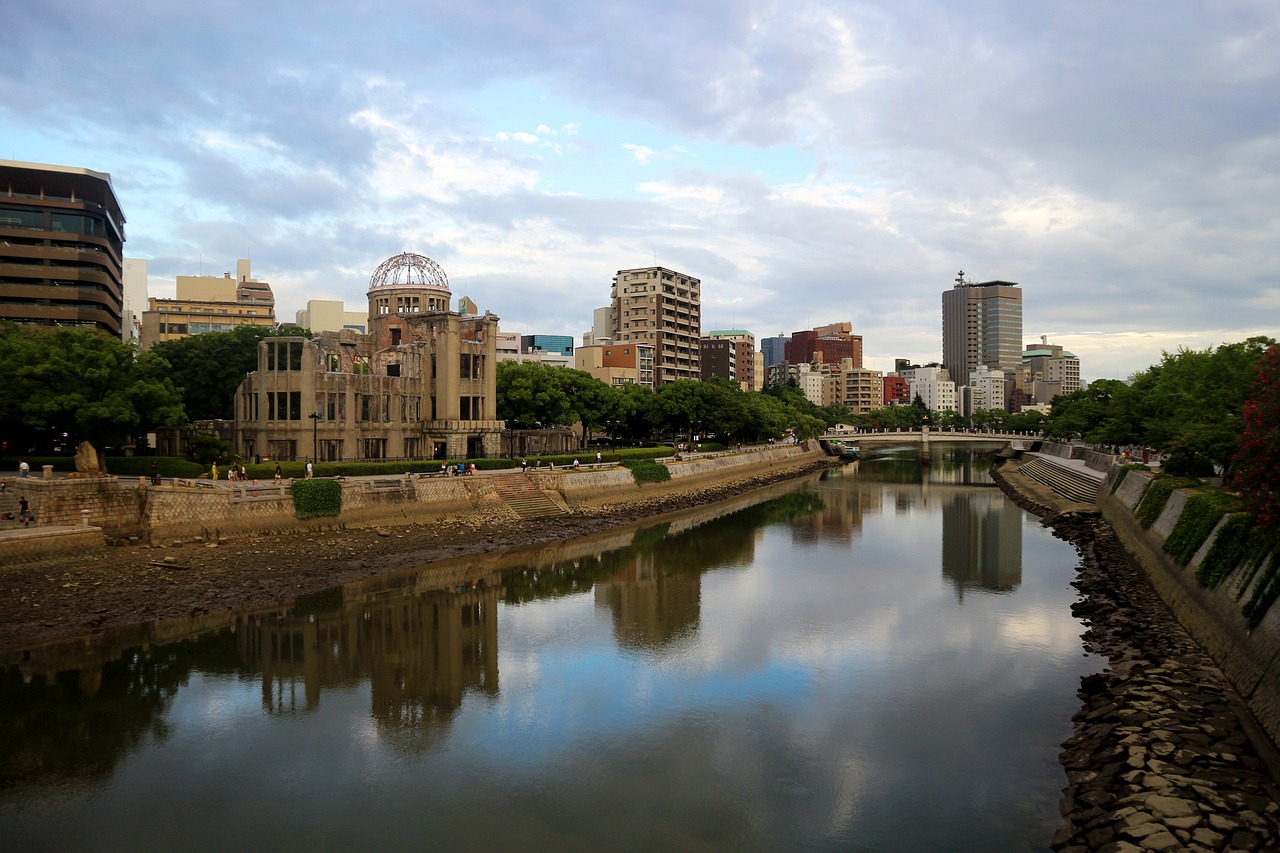 Hiroshima, a vibrant city located on Japan's Honshu Island, has successfully risen from the ashes of World War II, transforming itself into a symbol of peace and resilience. Today, the city offers a rich amalgamation of history, culture, and cuisine, coupled with natural beauty and warm-hearted residents, making it a must-visit destination in Japan.
Exploring History and Culture
Begin your journey at the heart of Hiroshima's historical remembrance, the Peace Memorial Park. This large, serene green space located in the city center hosts the Genbaku Dome (A-Bomb Dome), the only building left standing in the vicinity after the atomic bomb detonation in 1945. This UNESCO World Heritage Site serves as a poignant reminder of the devastation of war and a symbol of hope for global peace.
Nearby, you will find the Hiroshima Peace Memorial Museum. It provides a sobering but necessary education on the horrors of nuclear warfare, emphasizing the importance of peace. It's a deeply moving experience that will surely leave you with a lasting impression.
As you navigate Hiroshima, you will notice its rich cultural landscape. Visit Hiroshima Castle, also known as the 'Carp Castle,' rebuilt after the war and now offering panoramic views of the city from its main keep. The castle is surrounded by a moat and beautiful cherry trees, which bloom spectacularly in spring.
For art enthusiasts, the Hiroshima Museum of Art houses a collection of European masterpieces by artists like Monet, Van Gogh, and Picasso.
Delicious Cuisine
Hiroshima offers a culinary voyage with its unique and delightful food scene. The city is famous for its local version of okonomiyaki, a savory pancake filled with cabbage, noodles, and a choice of meat or seafood, prepared on a hot griddle right before your eyes. Try this dish at Okonomi-mura, a building housing over 20 okonomiyaki restaurants.
For seafood lovers, head to Hiroshima's port area, Ujina, where fresh catches of the day can be enjoyed. Don't miss the chance to try Hiroshima oysters, either raw, grilled, or baked.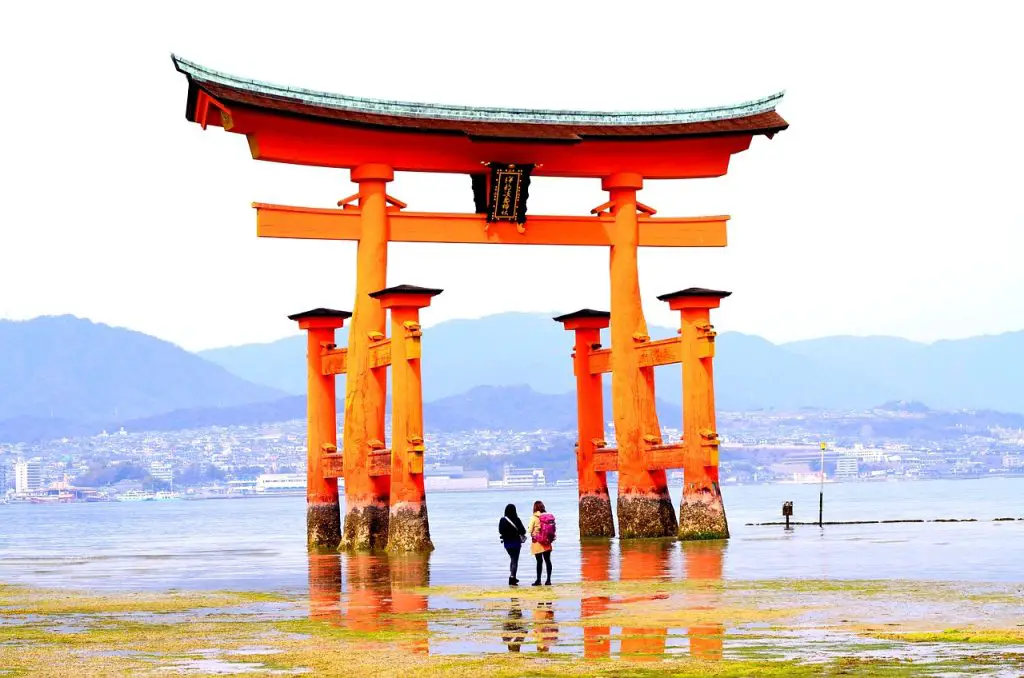 Adventures in Nature
Take a day trip to the scenic Miyajima Island, also known as Itsukushima, famous for the Itsukushima Shrine and its "floating" torii gate, which appears to rise from the sea at high tide. This shrine complex is a UNESCO World Heritage Site, known for its unique architecture and spiritual atmosphere. Hike up Mount Misen for stunning views of the Seto Inland Sea, or take a leisurely walk to explore the island's charming shops and sample local sweets.
Shopping and Nightlife
Hiroshima is not without its modern, urban charm. The Hondori Shopping Arcade in the city center offers a vast array of shops selling everything from traditional crafts, such as Kumano brushes and Miyajima rice spoons, to trendy clothing and souvenirs.
When the sun sets, Hiroshima's nightlife comes alive. Nagarekawa is the city's main entertainment district with a plethora of bars, clubs, and restaurants catering to all tastes. You can also enjoy traditional performances, like geisha dances, in some establishments.
Seasonal Highlights
Visiting Hiroshima during the cherry blossom season (late March to early April) is an unforgettable experience. Sightseeing spots like Hiroshima Castle and Shukkei-en Garden become even more beautiful with cherry trees in full bloom.
In summer, the city celebrates the Hiroshima Flower Festival and the Toro Nagashi (floating lantern ceremony), both offering unique cultural experiences. During fall, Momijidani Park and Mitaki Temple provide stunning views of autumn leaves, creating a peaceful ambiance perfect for reflective walks.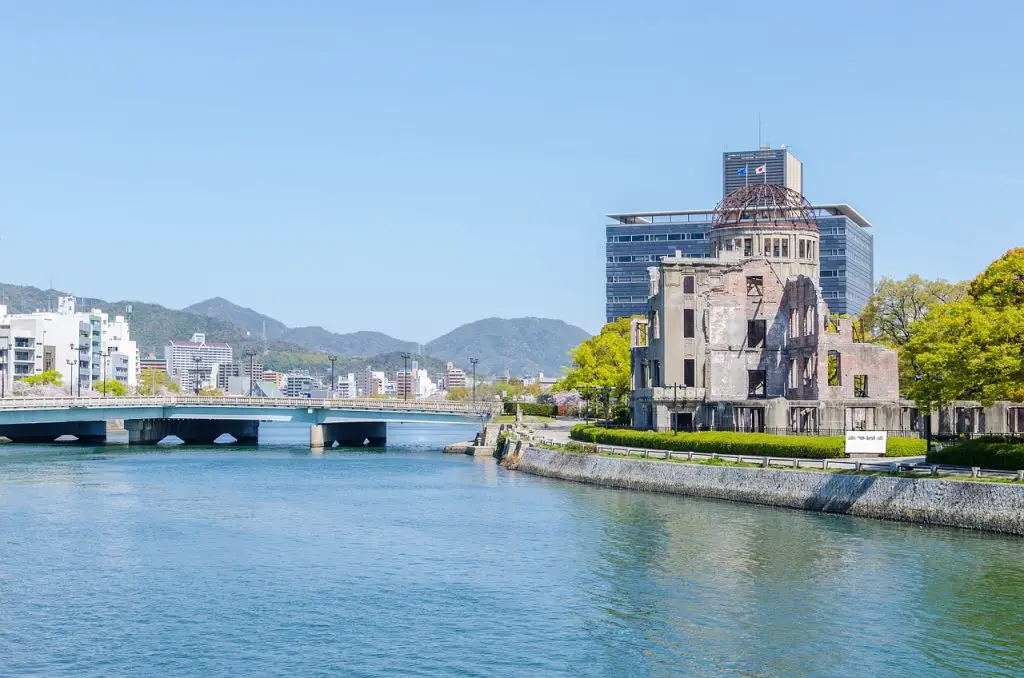 Practical Information
Hiroshima is conveniently connected by Shinkansen (bullet train) to major cities like Tokyo and Osaka. The city's public transportation is efficient, with trams, buses, and a subway network. Consider purchasing a PASPY or Hiroshima IC Card for easy travel. Most signs are bilingual, and people are generally helpful to visitors.
When planning your trip, it's essential to bear in mind that Hiroshima's weather varies by season. The city experiences a temperate climate, with hot, humid summers and mild winters. It's recommended to pack layers and an umbrella, regardless of the season, as rain showers are common.
Hiroshima's accommodation offers options for all budgets, from luxury hotels to affordable guesthouses and ryokans (traditional Japanese inns). The city is generally safe, but usual travel precautions apply.
Final Thoughts
Despite its tragic past, Hiroshima exudes an infectious sense of resilience and hope. It's a city that has melded the old and the new, creating an atmosphere rich in history and culture, yet vibrant with modern energy. From historical sites to picturesque natural landscapes, mouthwatering cuisine, and lively shopping and nightlife, Hiroshima offers an abundance of experiences that cater to a broad range of tastes and interests.
Whether you're a history buff, a food enthusiast, an art lover, or a nature explorer, this Hiroshima travel guide should have given you plenty of ideas for your upcoming trip. So, get ready to immerse yourself in all that this fascinating city has to offer, and discover for yourself why Hiroshima is a gem of a destination in Japan.