Hokkaido Travel Guide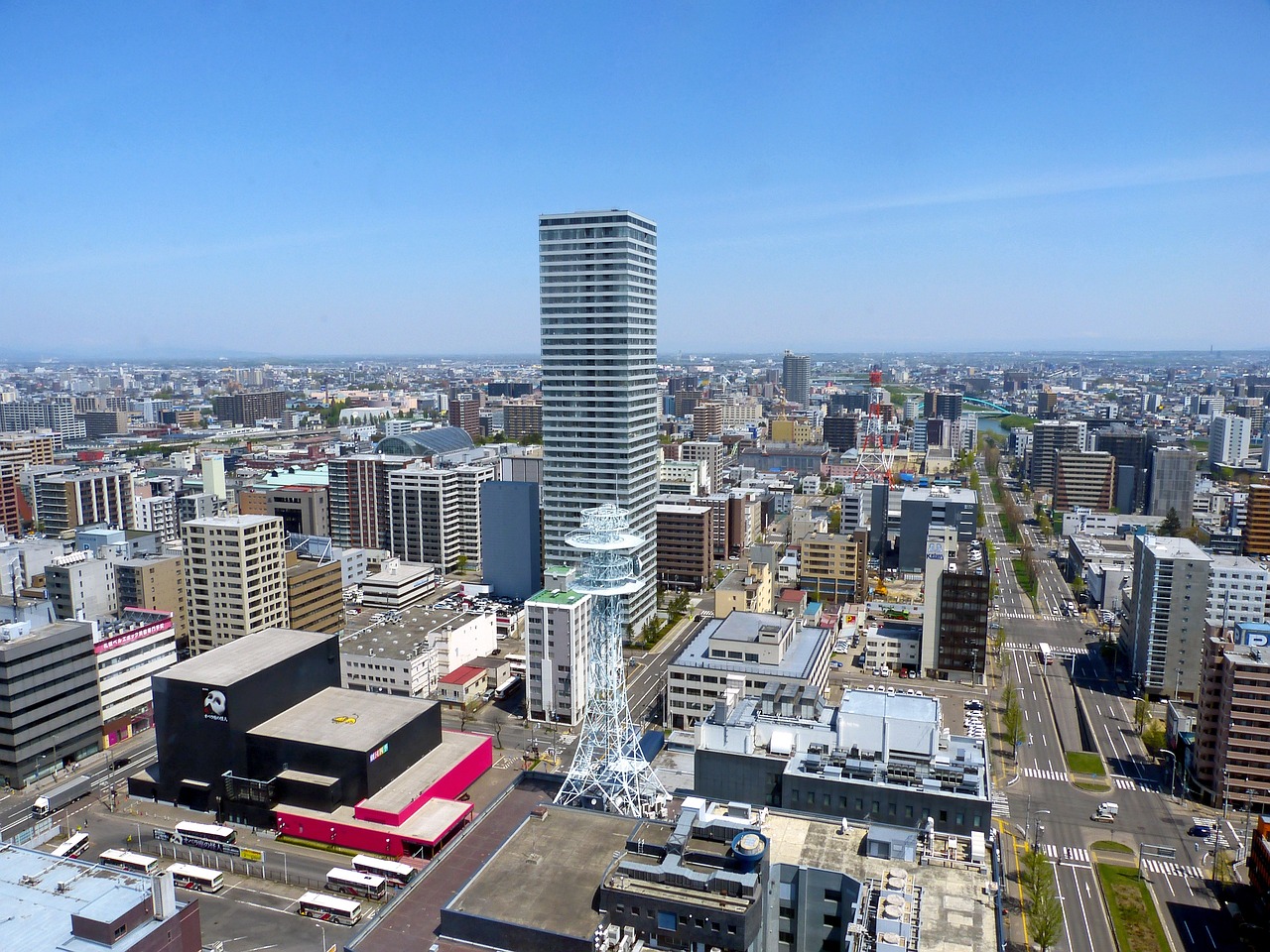 Hokkaido, the northernmost of Japan's four main islands, is a tapestry of sweeping landscapes, pristine wilderness, and a vibrant cultural scene. With its expansive national parks, sumptuous seafood, powdery snow, and a plethora of attractions, Hokkaido offers an unparalleled experience for every type of traveler. This guide aims to introduce you to the island's many charms and provide you with essential tips for an unforgettable trip.
Natural Wonders
Furano and Biei: Visit in summer to witness a riot of colors, as the flower fields bloom in shades of purple lavender, yellow sunflowers, and red poppies. The gentle rolling hills of Biei also offer a picturesque landscape that seems straight out of a postcard.
Shikotsu-Toya National Park: This park is home to Lake Shikotsu and Lake Toya. Enjoy boat rides, hiking, or simply bask in the serene beauty. Don't forget to dip into an onsen (hot spring) with a view of the caldera lakes.
Daisetsuzan National Park: Ideal for trekkers, it houses Hokkaido's highest mountains and offers numerous trails with panoramic views of unspoiled wilderness.
Snowy Delights
Niseko: Often hailed as the powder paradise, Niseko attracts snow enthusiasts from around the world. Whether you're a seasoned skier or a beginner snowboarder, the slopes cater to all.
Sapporo Snow Festival: Hosted in February, this festival transforms the city into a winter wonderland with colossal snow sculptures and ice carvings.
Cultural Experiences
Sapporo: As Hokkaido's capital, Sapporo offers an array of attractions. Explore the historic Clock Tower, visit the Sapporo Beer Museum, or wander around Odori Park. During winter, the city's ski jump and snowy streets come alive with visitors.
Otaru: A coastal town with a nostalgic ambiance, Otaru's canal area is lined with historic warehouses. The town is renowned for its glassware and music boxes.
Ainu Culture: The Ainu are Hokkaido's indigenous people. Learn about their history, traditions, and crafts at museums such as the Nibutani Ainu Culture Museum.
Gastronomic Delights
Hokkaido is a haven for food lovers. Here are some must-try dishes:
Seafood: Thanks to its surrounding seas, Hokkaido boasts some of Japan's best seafood. Visit a local fish market, like Hakodate's Morning Market, to savor fresh crab, scallops, sea urchin, and more.
Ramen: Sapporo-style ramen, characterized by its rich miso-based broth, is a must-try. Many ramen alleys dot the city, offering a warm bowl of this noodly delight.
Dairy Products: Hokkaido's milk, cheese, and ice cream are renowned throughout Japan due to the region's fertile land and quality dairy farms.
Travel Tips
Transportation: The Hokkaido Rail Pass is a cost-effective way for international visitors to explore the island by train. If you wish to visit more remote areas, consider renting a car.
Weather: Hokkaido's climate varies significantly from Japan's other regions. Winters can be extremely cold with heavy snowfall, while summers are milder. Pack accordingly.
Wildlife: When exploring national parks, be mindful of wildlife, especially brown bears. Always follow local guidelines and, if possible, hire a guide for treks.
With its distinct seasons, myriad activities, and rich cultural offerings, Hokkaido provides a unique experience that's hard to match. Whether you're gazing at the vast lavender fields, skiing down powdery slopes, indulging in the freshest seafood, or delving into the island's history, Hokkaido promises memories that will last a lifetime. So pack your bags and set forth on an adventure to Japan's wild north – a world waiting to be discovered.
While each season in Hokkaido has its own charm, it's essential to know what to expect to make the most of your visit.
Spring (April to June): As the snow melts, Hokkaido awakens with cherry blossoms. The best spots to enjoy sakura include Maruyama Park in Sapporo and the historic Goryokaku Fort in Hakodate.
Summer (July to August): This season is perfect for outdoor enthusiasts. Hike in the national parks, cycle across the flower-filled plains of Biei, or attend one of the numerous summer festivals, such as the Furano Lavender Festival.
Autumn (September to November): Hokkaido's fall foliage is a spectacle. The trees burst into a palette of reds, oranges, and yellows. Popular spots include Jozankei Onsen, Daisetsuzan National Park, and Lake Toya.
Winter (December to February): Beyond skiing and snowboarding, try ice fishing, participate in a traditional Yuki Matsuri (Snow Festival), or soak in an outdoor onsen surrounded by snowy landscapes.
Stay & Accommodation
Hokkaido offers a range of accommodations to fit every budget and style:
Hotels & Ryokans: From luxury hotels in Sapporo to traditional ryokans (Japanese inns) with onsen facilities, there's something for everyone.
Guesthouses & Minshuku: These are family-run bed and breakfasts, giving travelers a more intimate experience of Japanese hospitality.
Farm Stays: For a unique experience, stay in one of Hokkaido's farms, where you can participate in farming activities and enjoy fresh, farm-to-table meals.
Local Festivals
To immerse yourself in the local culture, attending a festival is a must:
Yosakoi Soran Festival (June): Held in Sapporo, this vibrant dance festival sees teams from across Japan performing to traditional songs.
Otaru Snow Light Path Festival (February): Otaru's streets and canals shimmer with candles and lanterns, creating a magical atmosphere.
Lake Shikotsu Ice Festival (January to February): Marvel at massive ice sculptures and structures created using water from Lake Shikotsu.
Final Thoughts
Hokkaido, with its pristine beauty and rich tapestry of experiences, is a destination that enthralls and captivates. From its snow-capped peaks to its bubbling hot springs, from its vibrant festivals to its tranquil countryside, it offers a diverse range of experiences that cater to all tastes and preferences.
As with any journey, the beauty of traveling to Hokkaido is not just in the destinations but in the experiences and memories you create along the way. Whether you're a solo traveler, a couple on a romantic getaway, a family on vacation, or a group of friends on an adventure, Hokkaido welcomes you with open arms and promises an unforgettable journey.