Hong Kong Travel Guide on a Budget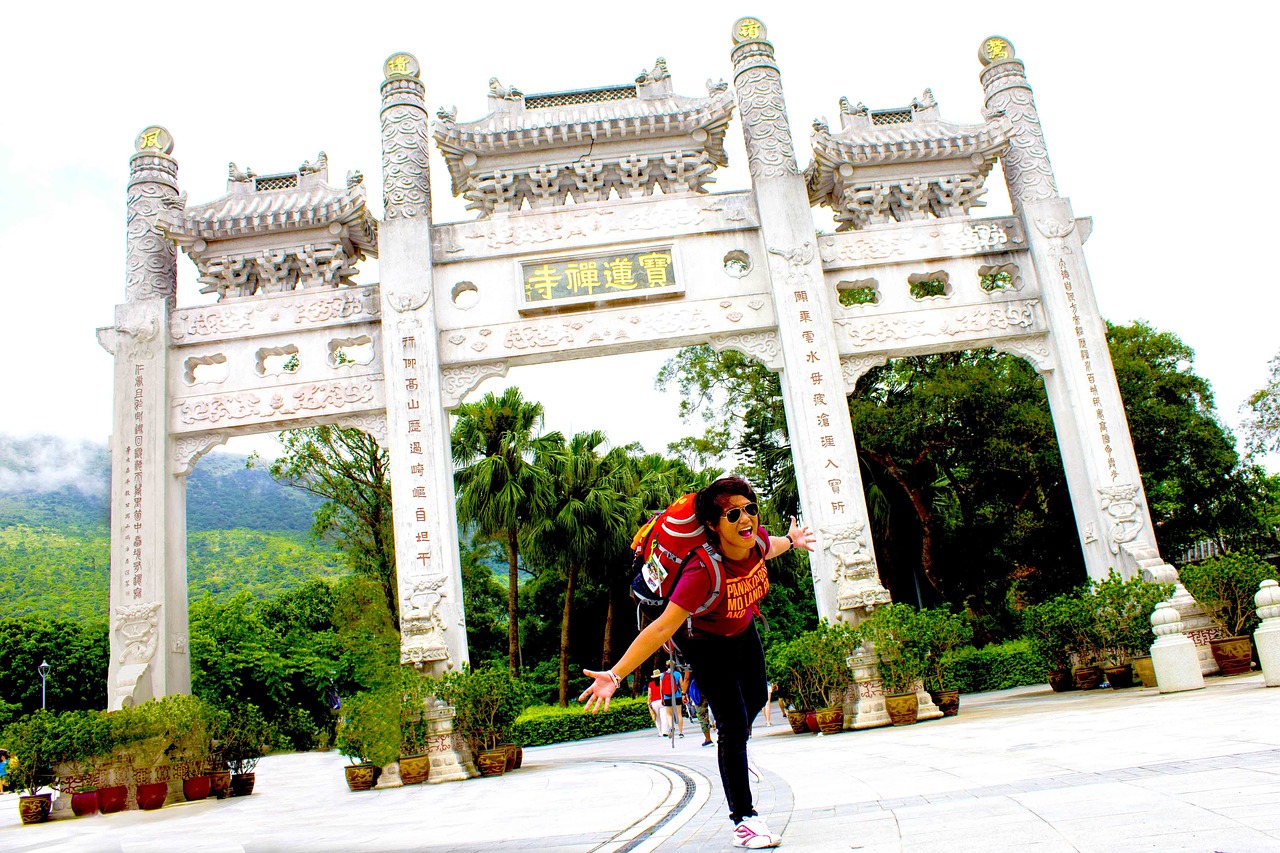 Hong Kong, a bustling metropolis known for its iconic skyline, rich culture, and delicious cuisine, is a must-visit destination for travelers. While Hong Kong can be an expensive city, it is possible to experience its wonders on a budget. In this comprehensive guide, we will explore how to enjoy the best of Hong Kong without breaking the bank, including affordable accommodations, transportation, attractions, and dining options.
Affordable Accommodations in Hong Kong

a) Hostels
Staying at a hostel is one of the most budget-friendly accommodation options in Hong Kong. Hostels offer dormitory-style rooms with shared facilities and, in some cases, private rooms at a higher cost. Some popular budget hostels in Hong Kong include:
Yesinn @Causeway Bay

Hop Inn on Mody

Urban Pack

b) Guesthouses
Guesthouses in Hong Kong offer private rooms at a lower price than hotels. While the rooms may be small, they usually come with basic amenities such as a bed, air conditioning, and a private bathroom. Popular areas to find guesthouses include Tsim Sha Tsui, Mong Kok, and Jordan. Chungking Mansions in Tsim Sha Tsui is particularly well-known for its budget guesthouses.
c) Airbnb
Airbnb is another option for budget accommodations in Hong Kong. You can find private rooms or entire apartments at a lower price than hotels. Staying in an Airbnb can also provide a more local experience, as you may be staying in residential neighborhoods rather than touristy areas.
d) Budget Hotels
While Hong Kong has many luxury hotels, there are also budget hotels available that offer comfortable rooms at a more affordable price. Some examples include:
Mini Hotel Causeway Bay

Ibis Hong Kong North Point

Best Western Plus Hotel Kowloon

Transportation on a Budget

Hong Kong's public transportation system is efficient, reliable, and relatively affordable. Utilizing public transport instead of taxis or rideshares can significantly reduce your travel expenses.
a) Octopus Card
Investing in an Octopus Card is a must for budget travelers in Hong Kong. This contactless smart card can be used on most public transport, including the MTR (subway), buses, trams, and ferries. The card can also be used for payments at select retail stores, restaurants, and vending machines. Octopus Cards can be purchased and topped up at MTR stations and convenience stores.
b) MTR
The Mass Transit Railway (MTR) is Hong Kong's extensive subway system that connects most areas of the city. Traveling by MTR is usually the fastest and most cost-effective way to get around. Fares are calculated based on the distance traveled and can be paid using the Octopus Card or single-journey tickets.
c) Buses
Hong Kong's bus network is comprehensive and serves areas not covered by the MTR. Buses are a more affordable option, especially for longer distances. Fares can be paid with an Octopus Card or exact change in cash.
d) Trams
Hong Kong's iconic double-decker trams, also known as "ding dings," are a cheap and enjoyable way to explore Hong Kong Island. The flat fare is just HKD 2.60, making it one of the most affordable transportation options in the city.
e) Star Ferry
The Star Ferry is a budget-friendly and scenic way to travel between Hong Kong Island and Kowloon. With fares starting at HKD 2.20, the ferry offers stunning views of Victoria Harbour and the city skyline.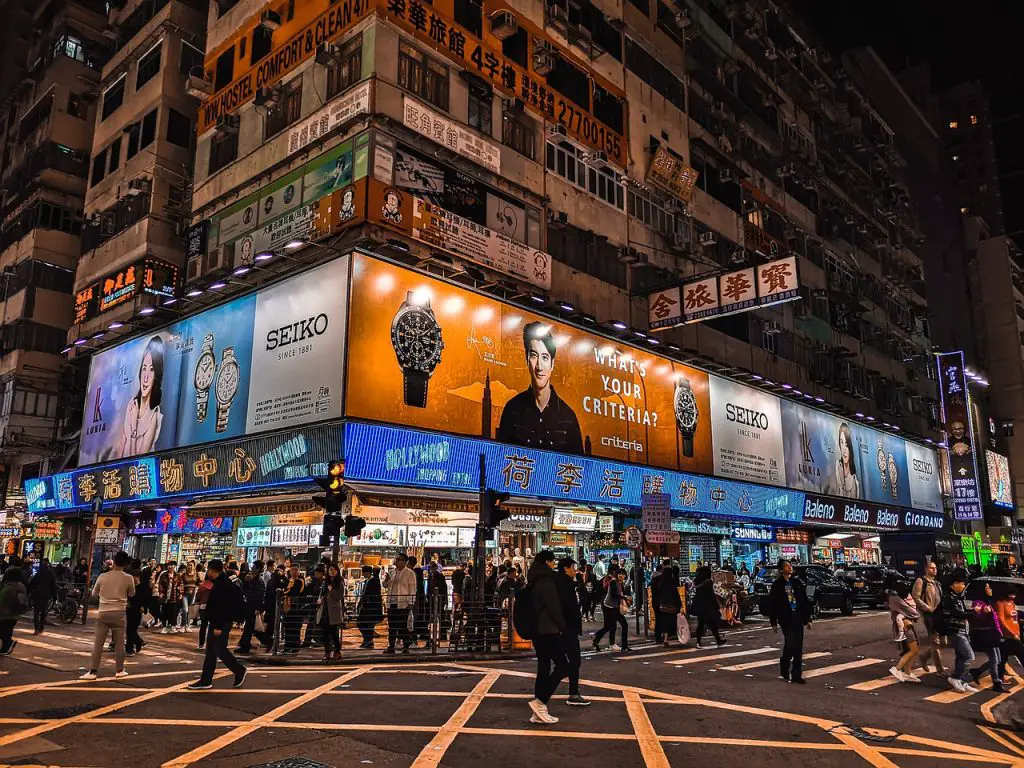 Affordable Attractions in Hong Kong

a) Free Museums
Many of Hong Kong's museums offer free admission on Wednesdays, making it an ideal day to explore the city's rich history and culture without spending a fortune. Some museums worth visiting include:
Hong Kong Museum of History

Hong Kong Heritage Museum

Hong Kong Science Museum

Hong Kong Museum of Art

b) Hiking
Hong Kong offers numerous hiking trails that showcase the city's stunning natural beauty. Hiking is not only a budget-friendly activity but also a great way to escape the urban hustle and enjoy some fresh air. Popular trails include:
Dragon's Back: A moderately challenging hike with panoramic views of Hong Kong Island's coastline and Shek O Beach.

Victoria Peak: The iconic Peak hike offers breathtaking views of the city skyline and Victoria Harbour.

Lantau Peak: A challenging hike on Lantau Island that takes you to the second-highest peak in Hong Kong, with stunning views of the surrounding islands.

c) Temples
Visiting Hong Kong's temples is a budget-friendly way to experience the city's rich spiritual and cultural heritage. Most temples are free to enter, although donations are always appreciated. Some notable temples include:
Man Mo Temple: This historic temple on Hong Kong Island is dedicated to the gods of literature and martial arts.

Wong Tai Sin Temple: A popular Taoist temple in Kowloon, known for its vibrant architecture and fortune-telling.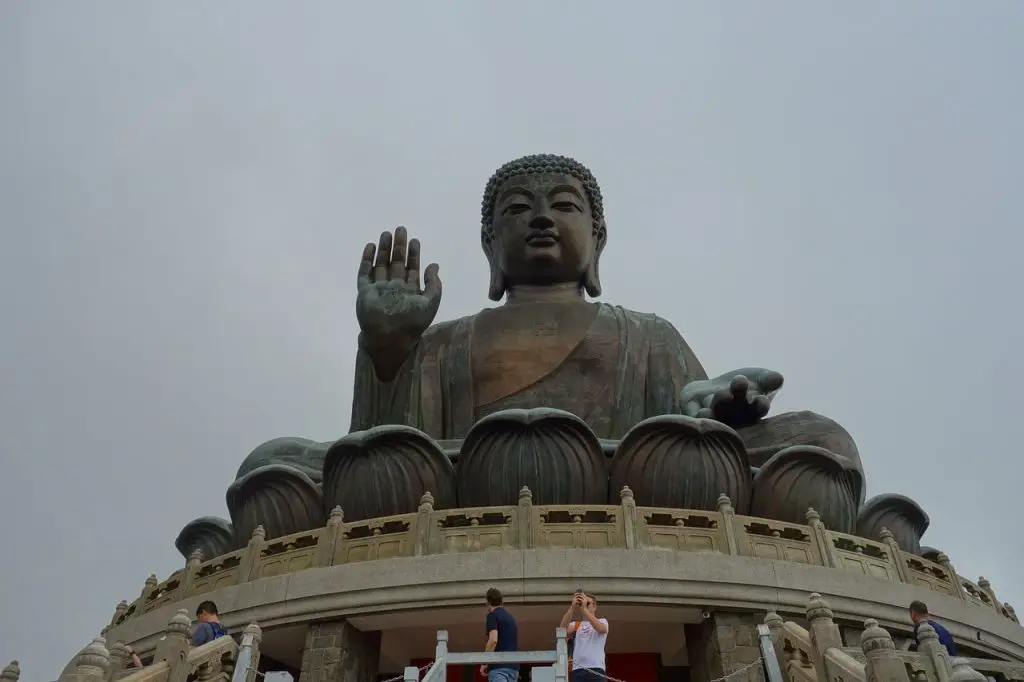 Po Lin Monastery: Located on Lantau Island, this Buddhist monastery is home to the famous Tian Tan Buddha (Big Buddha) statue.

d) Street Markets
Exploring Hong Kong's lively street markets is a free and enjoyable way to experience the city's local culture. From fresh produce to electronics and souvenirs, these markets offer an authentic shopping experience. Popular street markets include:
Temple Street Night Market: A bustling market in Kowloon known for its street food, clothing, and souvenirs.

Ladies' Market: Located in Mong Kok, this market offers a wide range of clothing, accessories, and beauty products.

Cat Street Market: A unique market on Hong Kong Island that sells antiques, vintage items, and quirky souvenirs.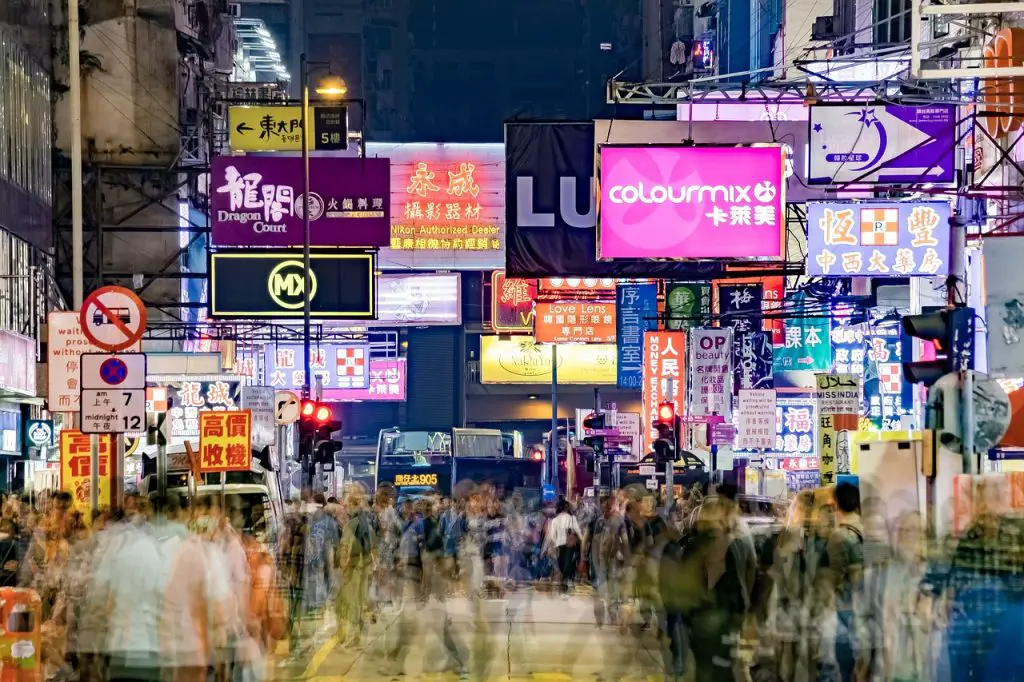 Budget Dining Options in Hong Kong

a) Street Food
Hong Kong's street food is not only delicious but also wallet-friendly. From fish balls to egg waffles, there are plenty of affordable and tasty options to satisfy your cravings. Look for food stalls and street food markets in areas like Mong Kok, Causeway Bay, and Sham Shui Po.
b) Cha Chaan Teng
Cha chaan tengs are Hong Kong-style diners that offer a wide range of local and Western dishes at affordable prices. Menus typically include items like noodles, rice dishes, sandwiches, and Hong Kong-style milk tea. Some popular cha chaan tengs include:
Australia Dairy Company

Kam Wah Café

Capital Café

c) Dai Pai Dong
Dai pai dongs are open-air food stalls that serve affordable, home-style Cantonese dishes. These eateries are a great way to enjoy a delicious meal without spending a fortune. Some notable dai pai dongs include:
Sing Heung Yuen

Tung Po

Kwan Kee Bamboo Noodle

d) Dim Sum
Dim sum is a Hong Kong culinary tradition that can be enjoyed on a budget. Many dim sum restaurants offer affordable prices, allowing you to sample a variety of dishes without breaking the bank. Some budget-friendly dim sum spots include:
Tim Ho Wan

One Dim Sum

Dim Sum Square

Conclusion
Experiencing Hong Kong on a budget is entirely possible with some planning and research. By opting for affordable accommodations, utilizing public transportation, exploring budget-friendly attractions, and dining at local eateries, you can enjoy the best of Hong Kong without breaking the bank.