Houston Travel Guide: Discover the Best Vacation Experiences and Trip Ideas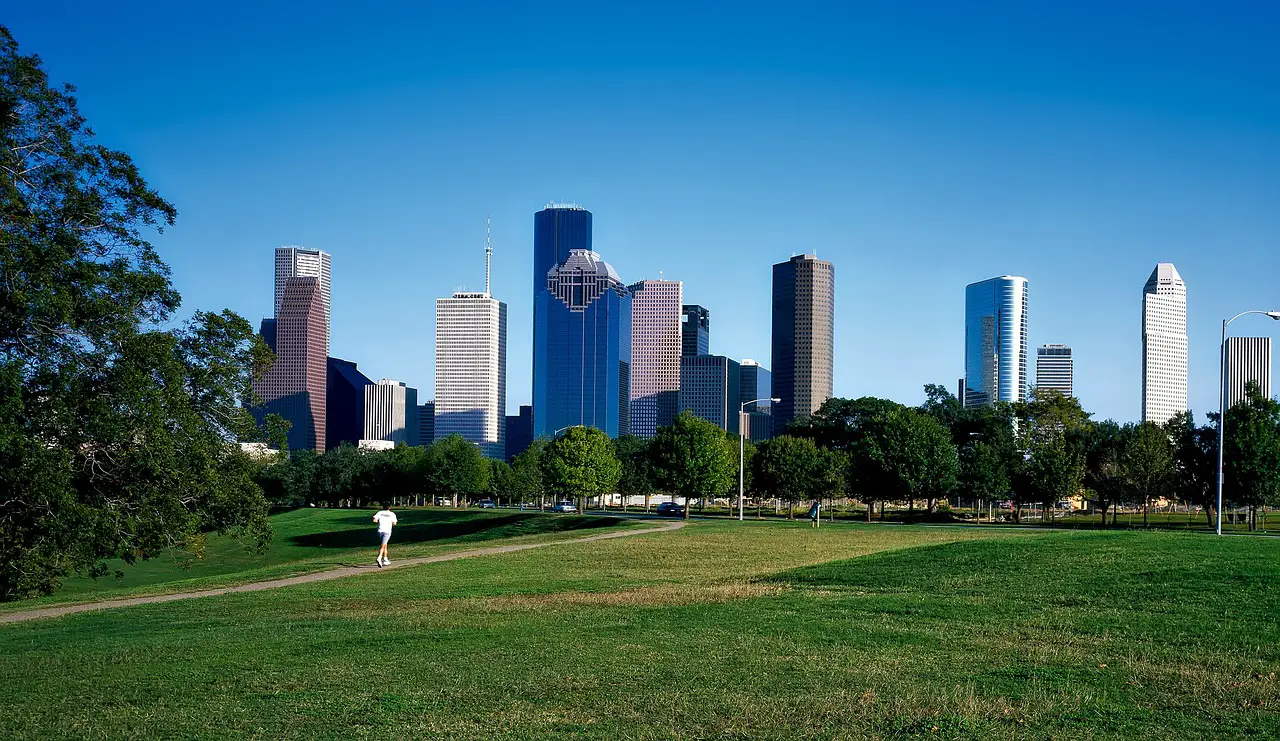 Houston, the fourth largest city in the United States, is a gem in the heart of Texas. With a vibrant arts scene, world-class restaurants, and a diverse cultural heritage, Houston is a perfect travel destination for all types of vacationers. This travel guide will help you uncover some of the best experiences the city has to offer.
The Heart of the City: Downtown Houston
Start your journey in downtown Houston, where modern skyscrapers blend with historic architecture to create a fascinating skyline. Here, you can visit the Space Center Houston, a key component of NASA's human spaceflight program. The center's interactive exhibits, IMAX theaters, and the iconic Space Shuttle exhibit make it a must-visit.
Next, take a stroll around the Discovery Green, a 12-acre park in the heart of downtown. This vibrant green space hosts concerts, fitness classes, and open-air movies, making it a perfect spot for a family picnic or a leisurely afternoon.
Museums and Art
Houston is known for its thriving arts and culture scene, and the city's Museum District should be at the top of your itinerary. The district is home to 19 museums, including the Museum of Fine Arts, Houston (MFAH), the Holocaust Museum, and the Houston Museum of Natural Science (HMNS).
The Menil Collection is another must-visit for art lovers. The museum houses an extensive collection of art, including works from European masters like Picasso and Matisse.
For contemporary art lovers, the Station Museum of Contemporary Art offers provocative installations and exhibitions that push boundaries and inspire dialogue. Don't forget to visit the vibrant Art Car Museum, known locally as the "Garage Mahal," which showcases elaborate mobile creations.
A Culinary Journey
Houston's food scene is as diverse as its population. Start your gastronomic tour at Underbelly, where chef Chris Shepherd explores the city's diverse culinary history. Try out Vietnamese-Cajun crawfish or Korean braised goat and dumplings. For Mexican cuisine, head over to Hugo's in Montrose, which offers dishes like Cochinita Pibil and Tamales de Mole.
For a unique experience, visit Phoenicia Specialty Foods, an international grocery store where you can find foods from around the world and dine in their market restaurant. Top off your food journey with a visit to The Chocolate Bar, where you can indulge in a variety of sweet treats.
Shopping Galore
The Galleria, located in the Uptown District, is Texas's largest shopping mall, with over 400 stores and restaurants. It also features an ice-skating rink under a stunning glass atrium. For more upscale shopping, check out the River Oaks District, where you'll find luxury brands like Dior, Cartier, and Tom Ford.
Nature and Wildlife
For a breath of fresh air, visit the Houston Zoo, home to over 6,000 animals from 900 species. Then, make your way to the Houston Museum of Natural Science, which features a planetarium, a butterfly center, and a wide array of natural science exhibits.
The Buffalo Bayou Park is perfect for outdoor activities. Rent a bike, paddle a canoe, or simply walk along the trails that follow the bayou. For a different perspective of Houston, head to the Buffalo Bayou Park Cistern, a former drinking water reservoir turned art space.
Nightlife and Entertainment
End your day at Market Square Park, where you'll find trendy restaurants, nightspots, and outdoor movie nights. For live performances, Houston's Theater District is home to nine renowned performing arts organizations, including the Houston Symphony and the Houston Ballet.
Finally, experience Houston's vibrant nightlife at clubs like The Nightingale Room or the Prohibition Theatre. The Nightingale Room is an intimate venue that features live music from local and touring bands, while the Prohibition Theatre offers burlesque shows and jazz performances in a vintage, 1920s-inspired setting.
For a quieter evening, consider a stroll down the picturesque promenade of the Kemah Boardwalk, just outside the city. With themed restaurants, shops, and a small amusement park, this family-friendly spot offers a relaxing, seaside ambience.
Houston's Sporting Scene
Sports enthusiasts can catch a game of one of Houston's four major sports teams. Watch the Houston Astros play baseball at Minute Maid Park, or see the Houston Rockets in action at the Toyota Center. For football fans, the NRG Stadium, home to the Houston Texans, is a must-see, as is BBVA Stadium for soccer fans of the Houston Dynamo.
Exploring Houston's Neighborhoods
Immerse yourself in the diverse cultures of Houston by exploring its neighborhoods. Visit the historic Heights, known for its vintage stores, Victorian architecture, and hip restaurants. Chinatown is a culinary heaven, with countless Asian eateries and markets. For a festive, Latin vibe, head to the East End to find colorful murals, markets, and authentic Mexican food.
Houston Festivals
Houston's festival calendar is packed throughout the year. The Houston Livestock Show and Rodeo, held in March, is one of the biggest events in Texas. You'll see professional rodeo competitions, concerts, and livestock exhibitions. In April, the Art Car Parade is a vibrant display of artfully decorated vehicles. October brings the Bayou City Art Festival, featuring over 300 artists across multiple disciplines.
Final Thoughts
Houston is a city where the world meets, merging cultures, cuisines, and experiences into a distinctive Texan flair. Whether you are an art lover, a foodie, a sports enthusiast, or a shopaholic, this sprawling metropolis has something for you. With its rich history, vibrant nightlife, diverse neighborhoods, and friendly locals, Houston invites you to explore and make your own memories in this dynamic Texan city.
This guide provides just a glimpse of what Houston offers. With each visit, you will uncover more layers, and fall in love with the city over and over again. So pack your bags, and get ready for a thrilling Houston vacation!