How to Be a Digital Nomad in Macau User Guide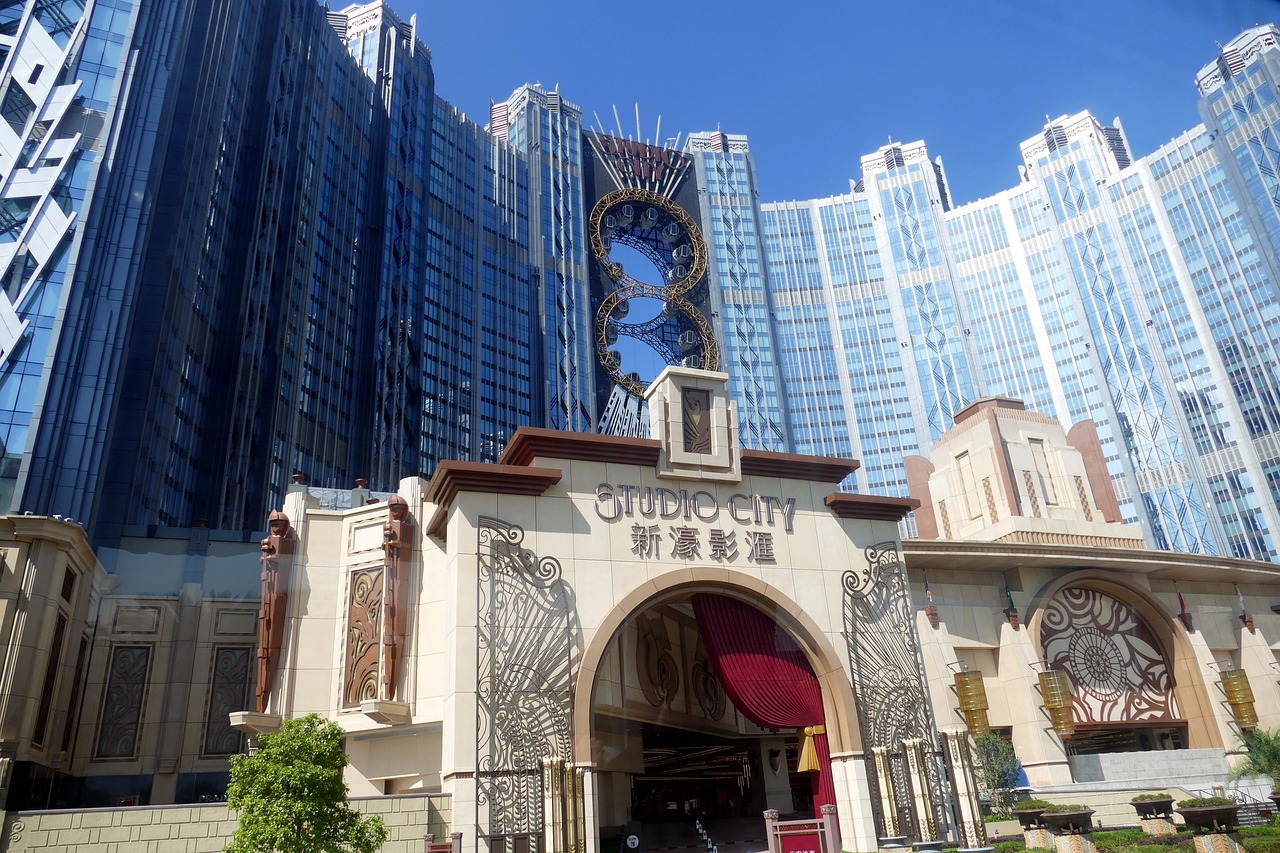 Macau, a Special Administrative Region of China, is known for its rich history, unique blend of Portuguese and Chinese cultures, and booming gaming industry. While it may not be the first destination that comes to mind for digital nomads, Macau offers a unique and vibrant atmosphere, making it an exciting place to work and explore. In this comprehensive guide, we'll delve into how to become a digital nomad in Macau, covering topics such as visa requirements, cost of living, finding accommodation, coworking spaces, and the local digital nomad community.
Visa Requirements and Regulations for Digital Nomads

As a digital nomad, it's essential to understand the visa requirements and regulations for your stay in Macau. Visa regulations vary depending on your nationality and the length of your stay:
Visa-free entry: Citizens of many countries, including the United States, Canada, Australia, and most European countries, can enter Macau visa-free for short-term stays, typically ranging from 14 to 90 days. You can check the visa requirements for your specific nationality on the Macau Immigration Services website.
Visa extensions: If you wish to stay in Macau for a longer period, you may be able to apply for a visa extension at the Immigration Department. Extensions are generally granted on a case-by-case basis and may require additional documentation.
Work visas: If you plan to work for a local employer or start a business in Macau, you will need to obtain a work visa. Work visas are sponsored by local employers or business partners and require a valid employment contract or business registration.
Please note that working remotely on a tourist visa may fall into a legal gray area. It is essential to research and follow the applicable regulations to avoid potential issues with immigration authorities.
Cost of Living in Macau

Macau is known for its relatively high cost of living compared to other Asian cities. However, with careful budgeting and planning, digital nomads can still enjoy a comfortable lifestyle in Macau. Some key expenses to consider include:
Accommodation: Housing costs in Macau can be quite high, with monthly rent for a one-bedroom apartment in the city center ranging from MOP 10,000 to MOP 20,000 (USD 1,250 to USD 2,500). Sharing an apartment or living outside the city center can help reduce costs.
Food: Eating out in Macau can be expensive, but there are plenty of affordable options, such as local markets, street food stalls, and small eateries. Expect to spend around MOP 30 to MOP 60 (USD 3.75 to USD 7.50) for a meal at a local restaurant.
Transportation: Public transportation in Macau is relatively affordable, with bus fares ranging from MOP 3.2 to MOP 6.4 (USD 0.40 to USD 0.80) depending on the route. Taxis are more expensive, and fares can add up quickly if used frequently.
Entertainment: While Macau is famous for its casinos and high-end entertainment, there are also many free or low-cost attractions and activities to enjoy, such as historic sites, museums, and cultural events.
Finding Accommodation in Macau

There are several options for finding accommodation in Macau, depending on your budget and preferences:
Short-term rentals: Websites like Airbnb and Booking.com offer a variety of short-term rental options, from entire apartments to private rooms. Short-term rentals are convenient for digital nomads who are new to Macau and need temporary accommodation while exploring the city and searching for long-term housing.
Long-term rentals: Local real estate agencies and online property websites, such as Macau Property and 591.com.mo, can help you find long-term rental options, including apartments, studios, and shared housing. Keep in mind that long-term rentals in Macau often require a security deposit and a minimum lease period, typically 6 months to a year.
Serviced apartments: Serviced apartments offer a convenient option for digital nomads seeking fully-furnished accommodations with amenities like housekeeping, laundry services, and utilities included in the rental price. While more expensive than traditional rentals, serviced apartments can provide a hassle-free living experience.
House or apartment sharing: Sharing an apartment with roommates is a cost-effective way to reduce housing expenses while also providing an opportunity to connect with other expats or digital nomads. You can find shared housing options through online platforms like Flatmates Macau or Macau Expat Facebook groups.
Coworking Spaces and Remote Work Locations in Macau

Macau offers a growing number of co-working spaces and remote work locations to cater to the needs of digital nomads:
Coworking spaces: Spaces like The Bridge, Regus Macau, and Paperclip Startup Campus provide flexible workspace options, high-speed internet, meeting rooms, and networking opportunities with other professionals and entrepreneurs. Monthly membership fees vary depending on the chosen plan and amenities.
Cafés and coffee shops: Macau has numerous cafés and coffee shops where digital nomads can work while enjoying a cup of coffee and a snack. Some popular spots with reliable Wi-Fi and a comfortable atmosphere include Communal Table, Terra Coffee House, and Quarter Square.
Public libraries: Macau's public libraries, such as the Macau Central Library and the Taipa Library, offer quiet spaces for work and study, along with free Wi-Fi access. Keep in mind that library hours and visitor policies may vary.
Building a Network and Engaging with the Digital Nomad Community

Connecting with other digital nomads and expats in Macau can enhance your experience and help you establish a support network. Some ways to engage with the local digital nomad community include:
Meetup groups: Platforms like Meetup.com offer various groups and events catering to different interests, such as technology, entrepreneurship, language exchange, and social activities.
Facebook groups: Joining Macau-specific Facebook groups, like Macau Expats, Macau Freelancers, or Macau Digital Nomads, can help you connect with like-minded individuals, ask questions, and share information about living and working in Macau.
Networking events: Attend local networking events, workshops, and conferences to meet other professionals and digital nomads. Coworking spaces often host events and workshops, so keep an eye on their event calendars.
Exploring and Enjoying Macau

Macau has a rich cultural heritage and vibrant atmosphere, offering plenty of opportunities for exploration and enjoyment during your downtime:
Historic sites: Explore UNESCO World Heritage Sites, such as the Ruins of St. Paul's, A-Ma Temple, and the historic center of Macau, which showcase the city's unique blend of Portuguese and Chinese cultures.
Cultural events: Attend local cultural events and festivals, such as the Macau Arts Festival, the Macau International Music Festival, and the Chinese New Year celebrations.
Outdoor activities: Enjoy Macau's outdoor attractions, like hiking in Coloane's trails, biking along the Cotai Strip, or relaxing at Hac Sa Beach.
Dining and nightlife: Experience Macau's diverse culinary scene, ranging from traditional Macanese and Cantonese cuisine to international fare, and explore the city's bustling nightlife, including casinos, bars, and clubs.
Conclusion:
While Macau may not be a traditional digital nomad destination, it offers a unique and dynamic environment for remote work and exploration. By understanding visa requirements, managing your cost of living, securing suitable accommodation, and connecting with the local digital nomad community, you can make the most of your time in this vibrant city. Furthermore, with a diverse range of coworking spaces and remote work locations, you can stay productive and connected while enjoying the rich cultural heritage and exciting leisure activities that Macau has to offer. As a digital nomad in Macau, you have the opportunity to experience a truly unique blend of East and West, making your remote work journey an unforgettable adventure.