How to be a Digital Nomad in San Diego User Guide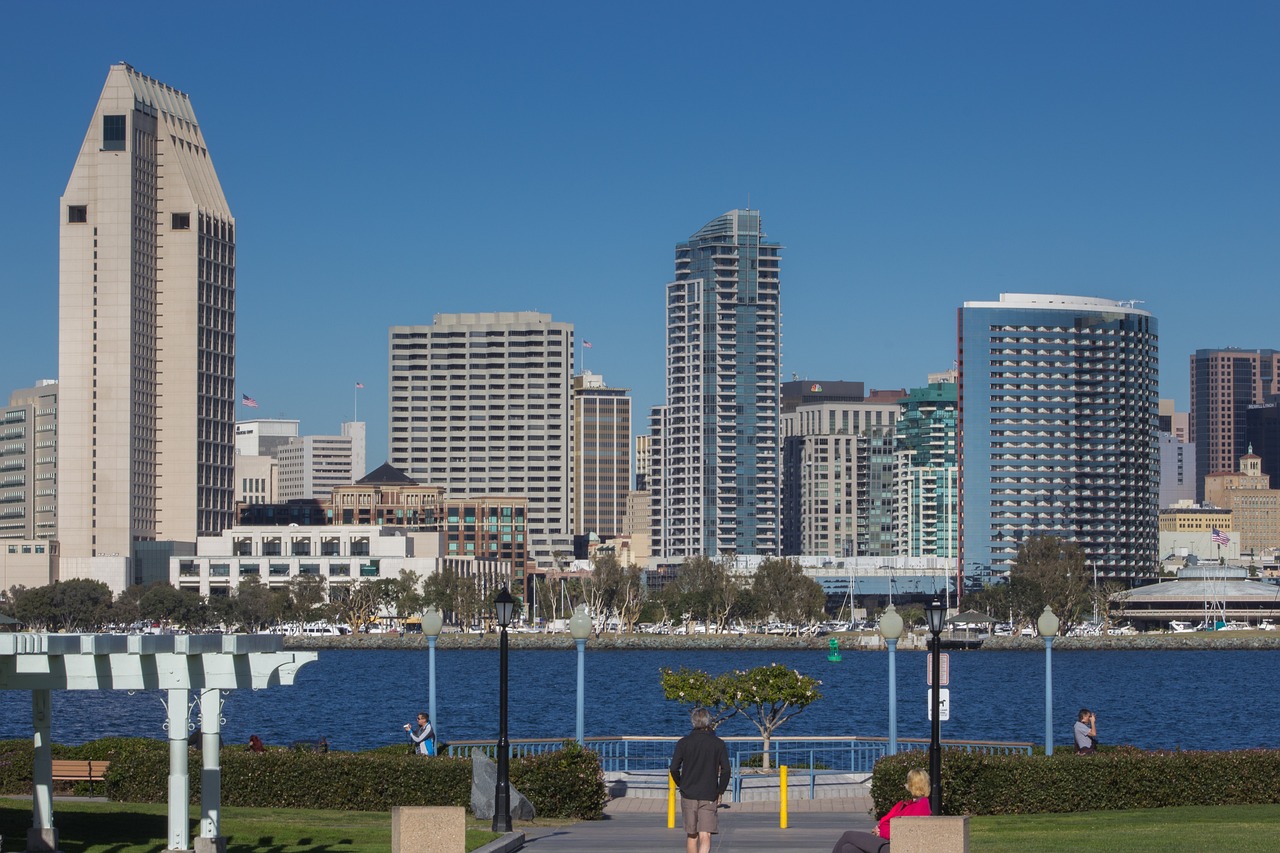 San Diego, known for its beautiful beaches, pleasant climate, and vibrant culture, has become an attractive destination for digital nomads worldwide. With its robust infrastructure and thriving remote work scene, it's no wonder that people are flocking to this coastal gem. This comprehensive guide will provide you with all the information you need to successfully become a digital nomad in San Diego.
Finding the Ideal Place to Stay

San Diego offers a variety of accommodation options to suit different budgets and preferences. Here are the top three options for digital nomads:
a. Airbnb: Renting an Airbnb is a popular choice for digital nomads, as it provides a comfortable and furnished living space with all the necessary amenities. The platform offers a diverse range of options, from shared rooms to entire houses, allowing you to find the perfect fit for your needs.
b. Co-living Spaces: Co-living spaces have emerged as an excellent option for digital nomads who seek a community-driven environment. These shared living spaces typically include a private bedroom, shared living areas, and a co-working space, making it easy for you to network with like-minded individuals.
c. Long-term Hotel Stays: If you prefer the convenience and services of a hotel, consider booking a long-term stay at an extended-stay hotel or serviced apartment. These establishments often offer discounted rates for longer stays and provide a range of amenities such as housekeeping and laundry services.
Co-working Spaces and Cafes

a. Co-working Spaces: San Diego has several co-working spaces that cater to remote workers and digital nomads. These spaces offer a conducive work environment with high-speed internet, meeting rooms, and other essential facilities. Popular co-working spaces in San Diego include WeWork, Union Co-work, and Downtown Works.
b. Cafes: If you prefer a more casual setting, numerous cafes in San Diego welcome digital nomads. Look for cafes with reliable Wi-Fi, ample seating, and a quiet atmosphere. Some popular options include Holsem Coffee, Communal Coffee, and Better Buzz Coffee.
Networking Opportunities

San Diego offers numerous networking opportunities for digital nomads to connect with fellow remote workers and entrepreneurs. Attend local meetups, workshops, and conferences to build connections and grow your professional network. Websites such as Meetup.com and Eventbrite can help you discover relevant events in your industry. Additionally, joining local Facebook groups and online communities will allow you to exchange ideas, ask for advice, and stay updated on local happenings.
Staying Active and Healthy

San Diego's excellent climate and natural beauty make it easy to maintain an active lifestyle. Take advantage of the city's numerous parks, beaches, and hiking trails to stay fit and healthy. You can also join local sports clubs or sign up for fitness classes to keep yourself motivated.
Public Transportation and Getting Around

San Diego offers a reliable public transportation system, including buses and trolleys, making it easy for digital nomads to get around the city without a car. The Compass Card is a rechargeable card that can be used on buses and trolleys, offering a convenient and affordable way to travel. For shorter distances, consider using bike-sharing services or renting a scooter.
Staying Connected

Staying connected is essential for digital nomads. Make sure to have a reliable mobile plan with ample data to work remotely without interruption. Major carriers like Verizon, AT&T, and T-Mobile offer comprehensive plans with nationwide coverage, ensuring you stay connected no matter where you are in San Diego.
Exploring the City and its Attractions
San Diego is a vibrant city with a rich history, stunning natural beauty, and a multitude of attractions. As a digital nomad, it's essential to balance work and leisure, so make sure to take breaks and explore the city's offerings.
a. Balboa Park: This expansive park is home to several museums, art galleries, and the world-renowned San Diego Zoo. With its lush gardens, beautiful architecture, and numerous cultural institutions, Balboa Park is a must-visit destination in San Diego.
b. Beaches: San Diego boasts some of the most beautiful beaches in California. Whether you're looking to sunbathe, surf, or take a leisurely stroll, there's a beach for everyone. Popular options include La Jolla Cove, Pacific Beach, and Coronado Beach.
c. Gaslamp Quarter: This historic district offers a unique blend of Victorian-era architecture and modern entertainment. The Gaslamp Quarter is home to numerous restaurants, bars, and nightclubs, making it an ideal spot for a night out on the town.
d. Old Town San Diego: As the birthplace of California, Old Town San Diego offers a fascinating glimpse into the region's history. Wander through the historic streets, visit museums, and dine at authentic Mexican restaurants for a taste of the city's cultural roots.
e. USS Midway Museum: This maritime museum, housed on the decommissioned aircraft carrier USS Midway, provides an insightful look into naval history and aviation. Explore the ship, view exhibits, and learn about life at sea from knowledgeable docents.
f. Torrey Pines State Natural Reserve: For nature enthusiasts, Torrey Pines State Natural Reserve offers stunning coastal views and diverse plant and wildlife. Hike the numerous trails and enjoy the breathtaking scenery that San Diego has to offer.
g. Little Italy: This charming neighborhood is the perfect spot for a leisurely afternoon. Stroll through the lively streets, shop at local boutiques, and indulge in delicious Italian cuisine at the many cafes and restaurants.
In conclusion, San Diego's diverse attractions, coupled with its robust remote work infrastructure, make it an ideal destination for digital nomads. By following the advice outlined in this guide, you'll be well-prepared to thrive as a digital nomad in this beautiful coastal city.