How to Become a Cruise Agent: A Step-by-Step Guide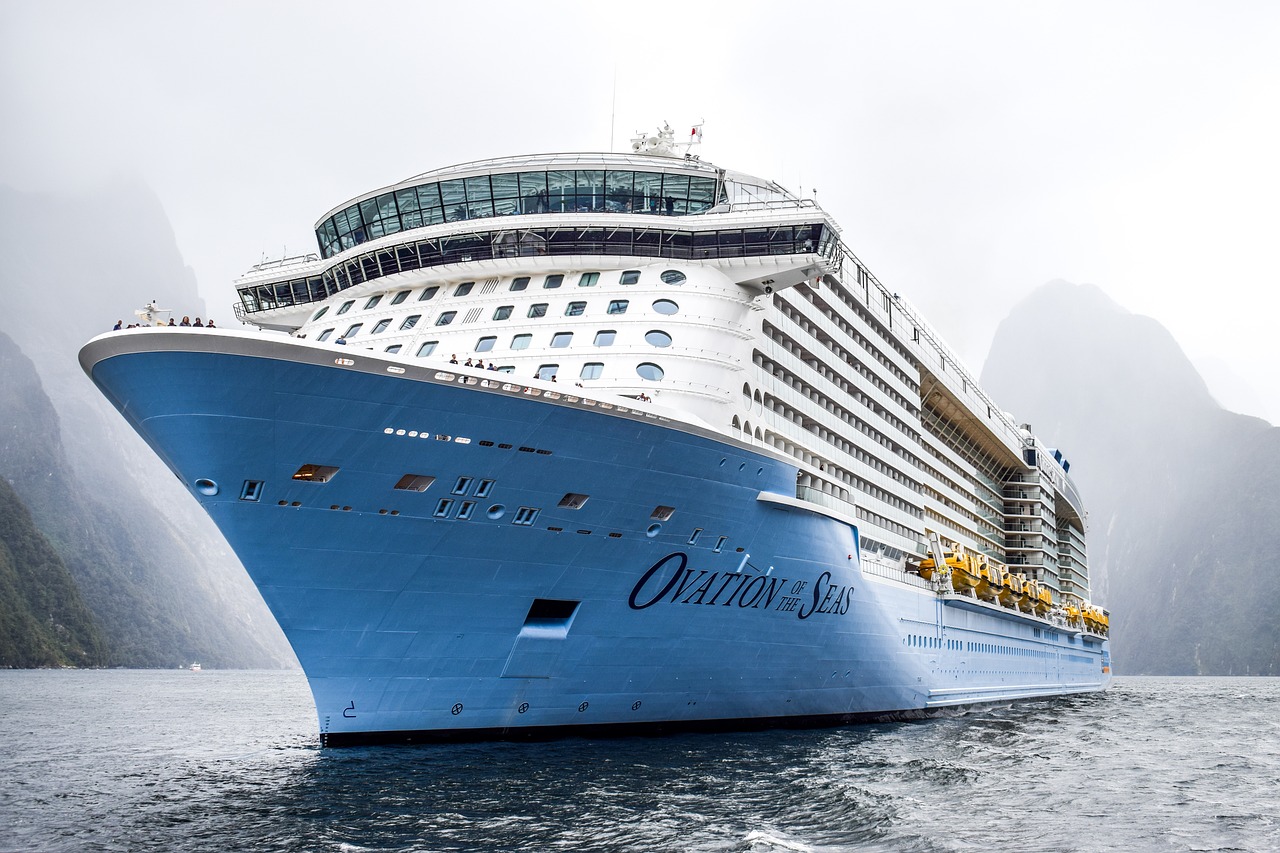 The travel industry is an ever-evolving landscape, offering exciting opportunities for those with a passion for adventure and helping others create unforgettable memories. One such opportunity is becoming a cruise agent, a profession that allows you to assist clients in planning their dream cruise vacations. This step-by-step guide will provide an in-depth look into how to become a cruise agent, from understanding the industry to building a successful business.
Understand the Cruise Agent Profession

Before diving into the world of cruise sales, it is essential to understand the role and responsibilities of a cruise agent. A cruise agent, also known as a cruise consultant or cruise specialist, is a travel professional who specializes in selling cruise vacations. Their primary duties include:
Recommending and booking cruise itineraries

Providing information about cruise lines, ships, and destinations

Assisting clients with travel arrangements such as flights, hotels, and transfers

Offering personalized service and advice to ensure a seamless vacation experience

Gain Knowledge of the Cruise Industry

To become a successful cruise agent, you must have an in-depth understanding of the cruise industry. This includes knowledge of various cruise lines, ships, destinations, and current trends. Resources for gaining industry knowledge include:
Attending industry conferences and trade shows

Participating in online forums and social media groups

Subscribing to industry publications and newsletters

Taking advantage of cruise line webinars and training programs

Obtain Necessary Education and Training

While a formal education is not always required to become a cruise agent, having a background in travel, tourism, or hospitality can be beneficial. Some educational options to consider include:
Earning a diploma or degree in travel and tourism or hospitality management

Pursuing certifications from reputable travel organizations, such as The Travel Institute or the Cruise Lines International Association (CLIA)

Participating in cruise line-sponsored training programs to gain specialized knowledge and certification

Decide on Your Business Structure

As a cruise agent, you have several options for structuring your business:
Independent contractor: As an independent cruise agent, you will operate your own business and partner with a host agency. This offers flexibility and the potential for higher earnings, but also comes with increased responsibility and risk.

Employee of a travel agency: In this role, you will work for an established travel agency, earning a salary or commission-based income. This offers more stability but may limit your earning potential.

Franchise owner: Some travel agencies offer franchise opportunities, allowing you to own and operate your own agency under their brand. This requires a significant investment but provides support and resources to help your business succeed.

Choose a Host Agency

If you decide to operate as an independent contractor, partnering with a host agency is crucial. A host agency is a larger travel agency that provides support and resources to independent agents, such as access to booking systems, supplier relationships, and marketing tools. Some factors to consider when choosing a host agency include:
Commission structure and fees

Reputation and industry experience

Training and educational opportunities

Marketing and technology support

Supplier relationships and preferred partnerships

Obtain Required Licenses and Insurance

Depending on your business structure and location, you may need to obtain certain licenses and insurance to operate as a cruise agent. Requirements vary by state and country, so it is essential to research local regulations. Some common requirements include:
Registering your business with the appropriate government agencies

Obtaining a business license and tax identification number

Securing professional liability insurance to protect against errors and omissions

Complying with local regulations for travel sellers, such as registering with a travel seller's registry or obtaining a seller of travel license
Develop
Regenerate response
Develop Your Sales and Marketing Strategy

Having a well-crafted sales and marketing strategy is crucial for attracting clients and building a successful cruise agent business. Some key components to consider include:
Defining your target market: Determine the types of clients you want to serve, such as families, couples, or solo travelers, and tailor your marketing efforts to reach them effectively.

Creating a professional website: Your website should showcase your expertise, provide information on your services, and offer a means for potential clients to contact you.

Building a strong social media presence: Utilize platforms such as Facebook, Instagram, and Twitter to share valuable content, engage with potential clients, and showcase your cruise knowledge.

Networking: Attend industry events, join local business organizations, and participate in community activities to build relationships and generate referrals.

Offering exceptional customer service: Providing personalized service and going above and beyond for your clients will help you build a positive reputation and generate repeat business and referrals.

Stay Current on Industry Trends and Developments

The cruise industry is constantly changing, with new ships, destinations, and trends emerging regularly. To remain competitive and provide the best service to your clients, it is essential to stay informed about industry developments. Some ways to stay current include:
Participating in ongoing education and training through industry organizations and cruise lines

Subscribing to industry publications and newsletters

Attending industry conferences and events

Joining professional organizations, such as CLIA or the American Society of Travel Advisors (ASTA), to access resources and networking opportunities

Establish Strong Relationships with Cruise Lines and Suppliers

Cultivating strong relationships with cruise lines and suppliers is essential for negotiating the best deals for your clients and staying informed about new offerings and promotions. Some tips for building these relationships include:
Attending industry events and participating in supplier training programs

Regularly communicating with your supplier representatives to stay informed about promotions and product updates

Joining industry organizations, such as CLIA or ASTA, that offer preferred partnerships and access to supplier resources
Continuously Evaluate and Improve Your Business

As a cruise agent, it is essential to continuously evaluate your business and make improvements to ensure long-term success. Some key areas to assess include:
Financial performance: Regularly review your financial statements to identify trends and areas for improvement.

Client feedback: Solicit feedback from your clients to determine areas where you can enhance your service offerings and overall customer experience.

Marketing effectiveness: Monitor the performance of your marketing efforts and make adjustments as needed to reach your target audience and generate new business.

By following these steps and remaining committed to ongoing education and professional development, you will be well on your way to becoming a successful cruise agent. With passion, hard work, and dedication, you can turn your love for travel into a fulfilling and profitable career.