How To Obtain Barbados Digital Nomad Visa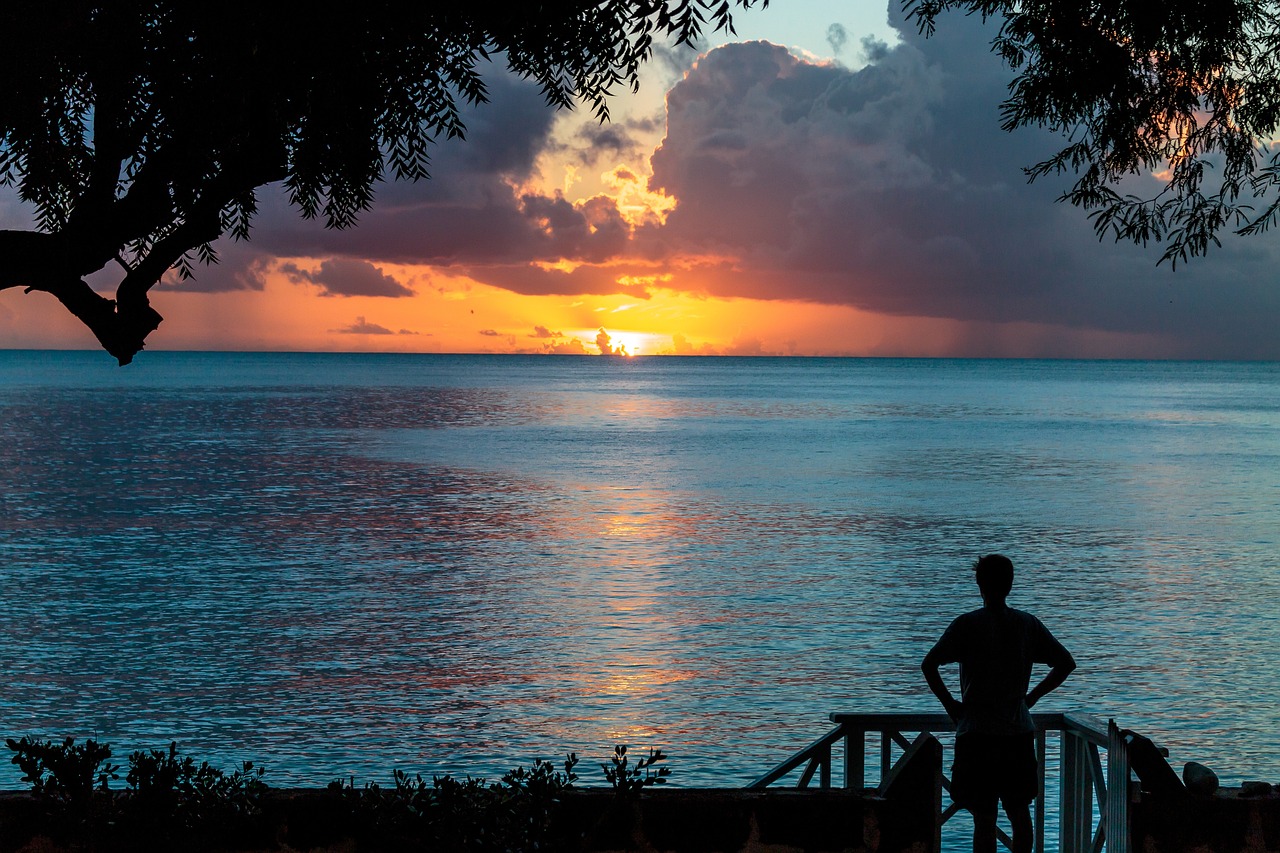 The Barbados Digital Nomad Visa, also known as the Barbados Welcome Stamp, is a unique visa program designed to attract remote workers and digital nomads to work and live on the beautiful island of Barbados for up to 12 months. The visa offers numerous benefits, including the opportunity to reside in a stunning Caribbean paradise while maintaining your professional and personal commitments. In this comprehensive guide, we will walk you through the entire process of obtaining a Barbados Digital Nomad Visa, including eligibility requirements, application procedures, and essential tips to ensure a smooth and successful experience.
Understanding the Barbados Digital Nomad Visa

Before diving into the application process, it's essential to understand the purpose and benefits of the Barbados Digital Nomad Visa. Launched in 2020, this visa program allows remote workers, freelancers, and digital nomads to live and work in Barbados for a period of up to 12 months. The visa is renewable, providing applicants with the option to extend their stay. Some of the key benefits of obtaining this visa include:
a. Opportunity to work remotely in a beautiful, tropical setting
b. Access to world-class amenities and infrastructure
c. High-quality healthcare services
d. A safe and stable environment
e. A welcoming and friendly local community
f. Tax advantages for qualifying individuals
Eligibility Criteria

To apply for the Barbados Digital Nomad Visa, applicants must meet the following eligibility criteria:
a. Employment: Applicants must be employed or self-employed and have the means to support themselves financially during their stay in Barbados. They should be able to provide proof of employment or business ownership.
b. Income: Applicants are required to demonstrate a minimum annual income of $50,000 USD or its equivalent in another currency. This can include income from employment, business, or investments.
c. No local employment: The visa holder is not allowed to work for a Barbados-based company or engage in any local business activities during their stay.
d. Health insurance: Applicants must have valid health insurance with coverage for their entire stay in Barbados.
e. No criminal record: Applicants must have a clean criminal record and may be required to submit a police certificate as part of the application process.
Application Process

The application process for the Barbados Digital Nomad Visa is straightforward and can be completed online. Follow these steps to submit your application:
a. Visit the Barbados Welcome Stamp website: Go to the official website (https://www.barbadoswelcomestamp.bb/) to access the online application form.
b. Fill out the application form: Complete the form with your personal information, employment details, and other required information.
c. Upload supporting documents: You will need to provide the following documents as part of your application:
i. Passport-sized photograph
ii. Scanned copy of your passport bio-data page
iii. Proof of income (e.g., payslips, bank statements, or tax returns)
iv. Proof of employment or business ownership
v. Health insurance policy with international coverage
vi. Police certificate (if required)
d. Pay the application fee: There is a non-refundable application fee of $2,000 USD for individuals and $3,000 USD for families. Payment can be made using a credit or debit card.
e. Submit your application: Once you have completed the form and uploaded all required documents, submit your application for review.
Application Review and Approval

After submitting your application, the Barbados Immigration Department will review your documents and make a decision on your visa. The processing time may vary, but most applicants receive a response within five business days. If your application
is approved, you will receive a confirmation email containing your Barbados Digital Nomad Visa. You should print this visa and keep it with you during your travels and stay in Barbados.
Preparing for Your Move to Barbados

Once you have received your Barbados Digital Nomad Visa, it's time to start preparing for your move. Here are some essential steps to consider:
a. Book your flight: Look for flights to Barbados, keeping in mind that you may need to present your visa confirmation at the airport check-in. Make sure your passport is valid for at least six months beyond your intended stay in Barbados.
b. Find accommodation: Research and secure suitable accommodation for your stay in Barbados. Options range from hotels, guesthouses, and Airbnb rentals to long-term apartment or villa rentals. Consider factors such as location, amenities, and budget when selecting your accommodation.
c. Research local customs and culture: Familiarize yourself with the local customs, culture, and social etiquette in Barbados. This will help you adapt more quickly to your new environment and make your stay more enjoyable.
d. Set up a local bank account: While not mandatory, having a local bank account can be helpful for managing your finances during your stay in Barbados. Research the available banking options and select a bank that best meets your needs.
e. Arrange for transportation: Barbados has a reliable public transportation system, but you may also choose to rent a car for added convenience. Research car rental companies and secure a vehicle if necessary.
Living and Working in Barbados

Once you have arrived in Barbados, there are some important steps to take to ensure a smooth transition into your new life as a digital nomad:
a. Register with the local authorities: Within seven days of your arrival, you must visit the Barbados Immigration Department to register your presence and receive a stamp in your passport. This will also allow you to obtain a local identification card if needed.
b. Set up a local SIM card and internet access: To work efficiently, you'll need reliable internet access. Purchase a local SIM card for your phone and set up a mobile data plan. Additionally, explore options for home internet access if your accommodation doesn't already provide it.
c. Familiarize yourself with the local community: Take the time to explore your surroundings and get to know the local community. Attend events, visit local attractions, and engage with your neighbors to build a network of friends and contacts.
d. Establish a work routine: Develop a structured work routine that allows you to balance your professional and personal commitments. This will help you maintain productivity while enjoying the benefits of living in Barbados.
Renewing or Extending Your Visa

The Barbados Digital Nomad Visa is valid for 12 months, after which you may apply for an extension if you wish to continue living and working on the island. To apply for an extension, you will need to submit a new application form and provide updated documentation, including proof of income and health insurance coverage. The process for extending your visa is similar to the initial application, and you will need to pay the application fee again.
Conclusion
The Barbados Digital Nomad Visa offers an unparalleled opportunity for remote workers and digital nomads to live and work in a stunning Caribbean paradise. By following the steps outlined in this guide, you can ensure a successful application process and a smooth transition to your new life in Barbados. Prepare well, embrace the local culture, and enjoy the unique experiences that this beautiful island has to offer.