How To Travel Guatemala City on a Budget

Guatemala City, the largest and most populous city in Central America, is a vibrant and culturally rich destination that offers a unique blend of historical sites, bustling markets, and delicious cuisine. Although traveling to a foreign city can be expensive, it is possible to explore and experience the best of Guatemala City while staying on a budget. In this guide, we will provide tips and strategies on how to travel to Guatemala City on a budget, including accommodations, transportation, food, and sightseeing.
Plan Ahead and Be Flexible:

To travel Guatemala City on a budget, planning and flexibility are essential. Start by researching the best time to visit, as prices can vary depending on the season. The rainy season, which runs from May to October, often sees lower prices for accommodations and flights. If you don't mind the rain, this can be an excellent time to travel and save money. Additionally, keep an eye out for flight deals and discounts, and be open to adjusting your travel dates to find the best prices.
Affordable Accommodations:

Budget accommodations are available throughout Guatemala City, from hostels to budget hotels and guesthouses. Look for accommodations in safe neighborhoods such as Zona 10, Zona 14, and Zona 4, which are known for their tourist-friendly atmosphere and reasonable prices.
Hostels are an excellent option for budget travelers, offering dormitory-style rooms and shared facilities at a low cost. Some popular budget hostels in Guatemala City include Hostel Villa Esthela, Quetzalroo, and Theatre International Hostel. These hostels also provide opportunities to meet fellow travelers and exchange tips on exploring the city on a budget.
If you prefer more privacy, consider booking a private room in a budget hotel or guesthouse. Some affordable options include Hotel Casa Amelia, Hotel Ajau, and Hotel Bed & Breakfast Mi Casa. Remember to read reviews and compare prices on websites like Booking.com or Airbnb before making your reservation.
Public Transportation:

Guatemala City's public transportation system is an affordable way to explore the city. The Transmetro is the city's rapid transit bus system, with multiple lines connecting different areas of the city. Fares are generally less than Q1 (USD 0.15), making it an incredibly budget-friendly option.
However, keep in mind that the Transmetro can get crowded during rush hours, and it's essential to be mindful of your belongings at all times.
Taxis and ridesharing services like Uber are also available in Guatemala City, but they can be more expensive compared to public transportation. If you choose to use a taxi, make sure to negotiate the fare before getting in, as drivers may try to overcharge tourists.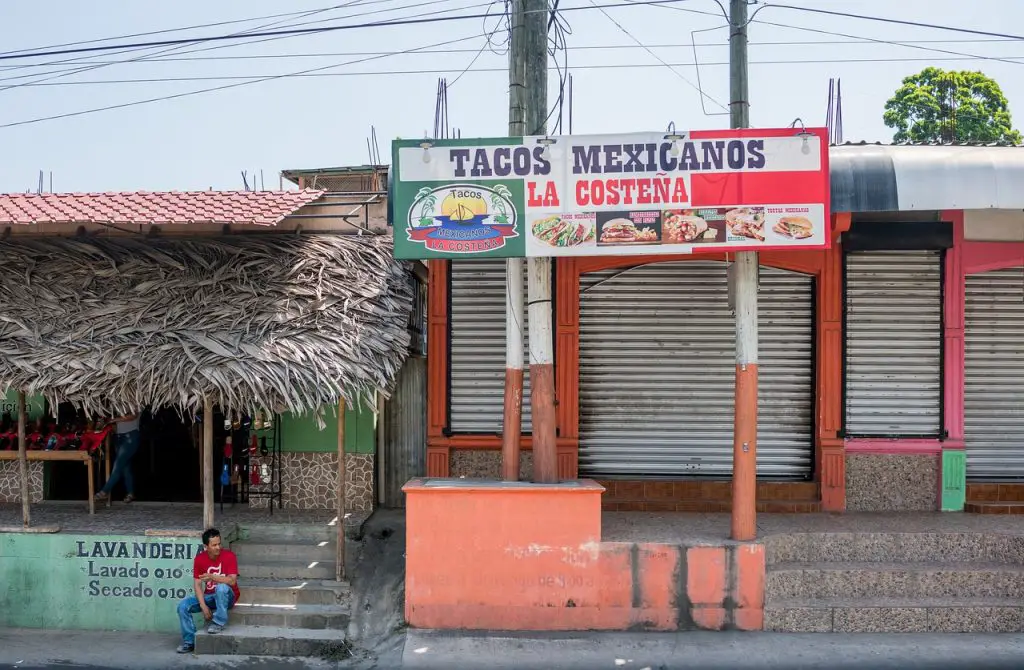 Eat Like a Local:

One of the best ways to save money and experience Guatemala City's culinary scene is by eating like a local. Street food vendors and local markets offer delicious and affordable meals, allowing you to savor authentic Guatemalan cuisine without breaking the bank.
Some popular Guatemalan street foods to try include pupusas (stuffed corn tortillas), shucos (Guatemalan-style hot dogs), and tamales. You can also visit local markets like Mercado Central and La Terminal, where you can find fresh produce, prepared meals, and snacks at low prices.
For a sit-down meal, look for comedores (small, family-run restaurants) that serve home-cooked meals at affordable prices. A typical Guatemalan meal consists of rice, beans, tortillas, and a choice of meat or vegetables, which can cost as little as Q20 (USD 3). Don't forget to try traditional Guatemalan dishes like pepián, jocon, and kak'ik during your visit
Sightseeing on a Budget:
Guatemala City is filled with historical landmarks, museums, and cultural attractions that can be enjoyed without spending a fortune. Many of the city's top sights are either free or have a nominal entrance fee, making it easy to explore the city's rich history and culture on a budget.
Historical Sites and Monuments:
The city's historic center, also known as Zone 1, is home to many of Guatemala City's most iconic landmarks. Take a stroll around Plaza de la Constitución, the city's main square, where you can admire the National Palace, the Metropolitan Cathedral, and the Portal del Comercio. Entrance to the Cathedral is free, and you can appreciate its impressive architecture and religious art.
Another must-visit historical site is the Relief Map, an outdoor, scaled representation of Guatemala's topography located in Parque Minerva. The entrance fee is minimal, and it offers a unique perspective on the country's geography.
Museums:
Guatemala City has numerous museums that showcase the country's history, culture, and art. Many museums have affordable entrance fees or offer free admission on certain days. Some budget-friendly options include the National Museum of Archaeology and Ethnology, the Museum of Modern Art, and the Children's Museum.
The National Museum of Archaeology and Ethnology has an impressive collection of pre-Columbian artifacts, including intricate Mayan sculptures, pottery, and textiles. The Museum of Modern Art features works by prominent Guatemalan artists, while the Children's Museum offers interactive exhibits and activities suitable for younger travelers.
Parks and Natural Attractions:
Guatemala City is home to several parks and green spaces that can be enjoyed for free or at a low cost. La Aurora Zoo, one of the oldest zoos in Central America, has an affordable entrance fee and houses a variety of animals native to Guatemala and other parts of the world.
For a tranquil escape from the city, visit Jardín Botánico, the city's botanical garden, where you can wander through the lush gardens and admire the diverse plant life. Parque Ecológico Cayalá is another popular spot for outdoor enthusiasts, offering hiking trails, picnic areas, and a butterfly sanctuary.
Free Walking Tours:

Free walking tours are an excellent way to explore Guatemala City's neighborhoods, learn about its history, and get insider tips from a local guide. Many tour companies operate on a tip-based system, allowing you to decide how much you want to contribute based on your experience.
Some popular free walking tours in Guatemala City include Guate Free Walking Tour and Free Walking Tour Guatemala City. These tours typically cover the historic center, various neighborhoods, and notable landmarks, giving you an in-depth look at the city's culture and history.
Conclusion:
With careful planning and an open mind, it is entirely possible to travel and experience the best of Guatemala City on a budget. By choosing affordable accommodations, utilizing public transportation, eating like a local, and taking advantage of low-cost or free attractions, you can create a memorable trip without breaking the bank. So pack your bags, brush up on your Spanish, and get ready to explore this vibrant and fascinating city.