How to Travel to Alexandria on a Budget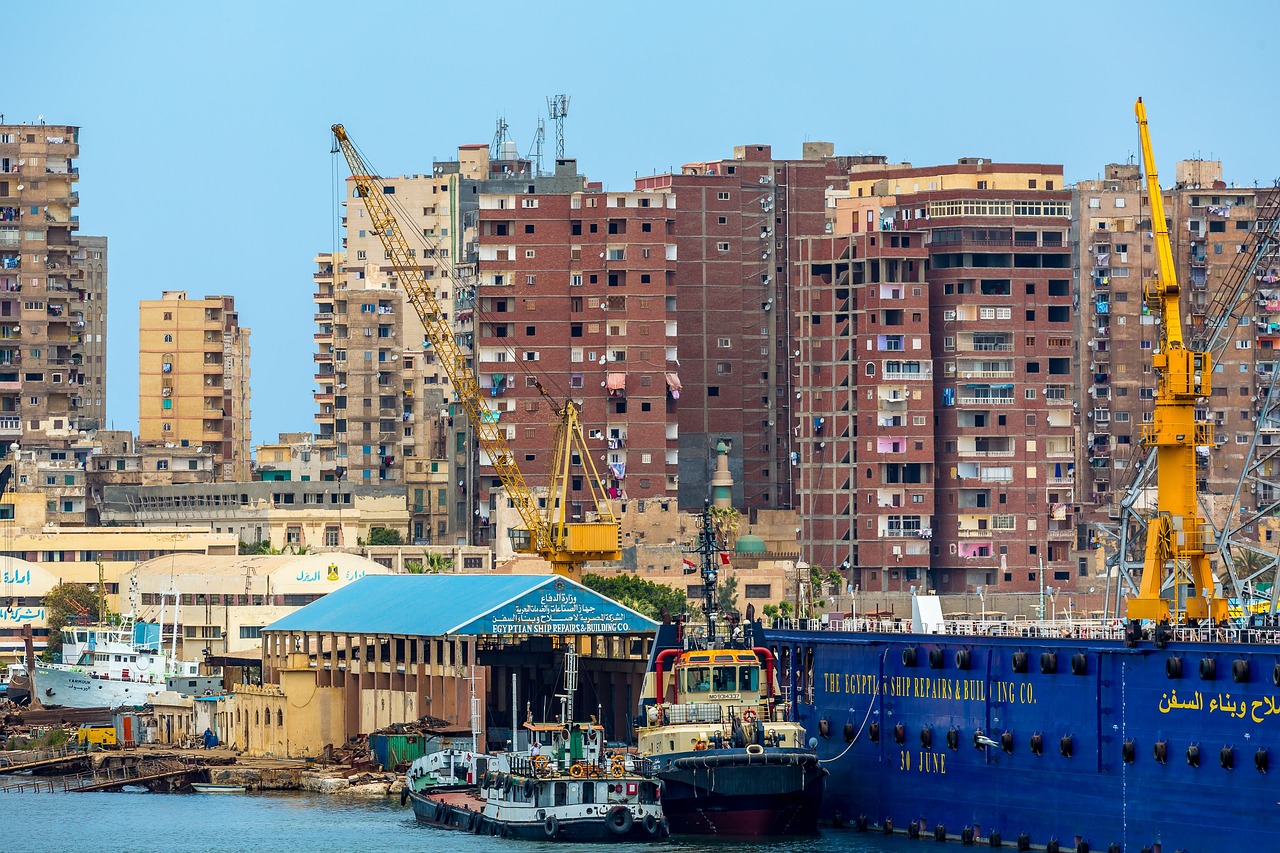 Alexandria, the Pearl of the Mediterranean, has been enchanting travelers for centuries with its beautiful beaches, stunning historical sites, and vibrant cultural scene. However, as with any travel adventure, the costs can add up quickly. Fear not, budget-conscious traveler! This guide will provide you with a plethora of tips and tricks for visiting Alexandria without breaking the bank.
Planning Your Budget Trip
Start by planning your trip in advance. Airfare and accommodation are two significant travel expenses. By booking early, you can take advantage of lower prices, particularly during the off-peak season. Alexandria's climate is mild, so even in the less popular months, you can still enjoy much of what the city has to offer. Avoiding peak travel periods like the summer months or major holidays will also help keep costs down.
Research your flight options thoroughly. Use a price comparison tool to get the best deal on flights. Airlines often release their tickets at a lower price months in advance, so planning ahead can yield savings. Additionally, flying midweek often results in cheaper fares.
Affordable Accommodation
When it comes to accommodation, consider budget hotels, hostels, or even homestays. There are plenty of options in Alexandria, from inexpensive guesthouses to more luxurious hotels. Websites like Airbnb, Booking.com, or Hostelworld can be beneficial in finding a suitable and affordable place to stay. Remember to book in advance to secure the best rates.
Economical Transportation
Once you're in Alexandria, make use of the city's public transportation system. Alexandria's public transport includes trams, buses, and a metro system. The tram system, in particular, is an affordable way to see the city, and it adds a charming old-world feel to your travel.
Taxi fares can add up quickly, but if you prefer private transport, use Uber or Careem. They are cheaper and more reliable than traditional taxis, and they provide an upfront fare estimate, saving you from the haggling hassle.
Eating on a Budget
When it comes to food, Alexandria offers an array of budget-friendly options. Street food is a must-try, with various vendors selling everything from traditional Egyptian falafel and shawarma to fresh seafood. The local markets are also an excellent place to grab affordable produce and immerse yourself in the local culture.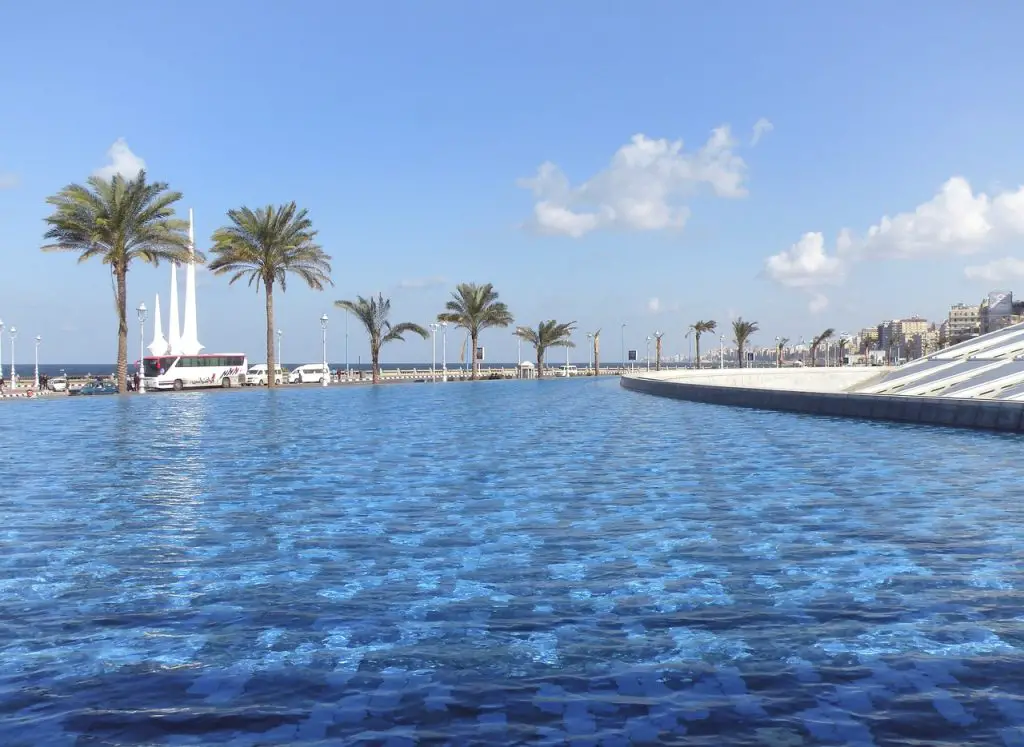 Free or Low-Cost Attractions
Alexandria is a city brimming with ancient history, and luckily, many of its attractions are either free or low-cost. The Pompey's Pillar, the Roman Amphitheatre, the Catacombs of Kom El Shoqafa, and the Montaza Palace Gardens are just a few of the historic sites you can visit without spending a fortune.
The Alexandria Library is another must-visit attraction. While there is a small entry fee, the access to a wealth of knowledge, architecture, and history is well worth it.
For nature lovers, the city's many public beaches offer a free way to relax and soak up the sun. Alternatively, the Montaza Park, with its stunning gardens and views of the Mediterranean, is a budget-friendly option for a relaxing day out.
Shopping on a Budget
If you love shopping, head to the local markets rather than upscale malls. Souk El Attarine, a traditional market in the heart of Alexandria, is a treasure trove of local goods, spices, clothing, and more at reasonable prices. Don't forget to haggle! It's a part of the shopping culture in Egypt, and you can often get a better price with a bit of friendly negotiation.
Travel Insurance
A crucial but often overlooked aspect of budget travel is getting travel insurance. It might seem like an unnecessary expense, especially when trying to save money, but it can save you from potential financial disaster should anything go wrong. Unexpected events like medical emergencies, trip cancellations, or lost baggage can quickly add up and drain your funds. By spending a bit upfront on a comprehensive travel insurance policy, you're protecting yourself from unforeseen costs.
Making the Most of Your Trip
Traveling on a budget doesn't mean you have to miss out on experiences. It's all about making informed decisions and choosing wisely. Look out for free or low-cost events, like local festivals or music performances, that can enrich your cultural experience.
Consider taking a free walking tour to get to know the city. These tours often operate on a pay-what-you-can basis and are led by locals who can provide you with unique insights into the city's history and culture.
Moreover, learn a few basic Arabic phrases. While many people in Alexandria speak English, being able to communicate in the local language can enrich your travel experience and can sometimes help you negotiate better prices.
Conclusion
Traveling to Alexandria, Egypt, on a budget is entirely feasible with some planning and savvy choices. By booking in advance, utilizing public transportation, enjoying local cuisine, and exploring low-cost attractions, you can experience the best of this vibrant Mediterranean city without emptying your wallet.
Remember, budget travel isn't about depriving yourself of experiences, but prioritizing what matters most to you. With these tips in mind, you're ready to embark on your adventure to Alexandria, immersing yourself in its rich history and culture while also maintaining your budget.