How to Travel to Boston on a Budget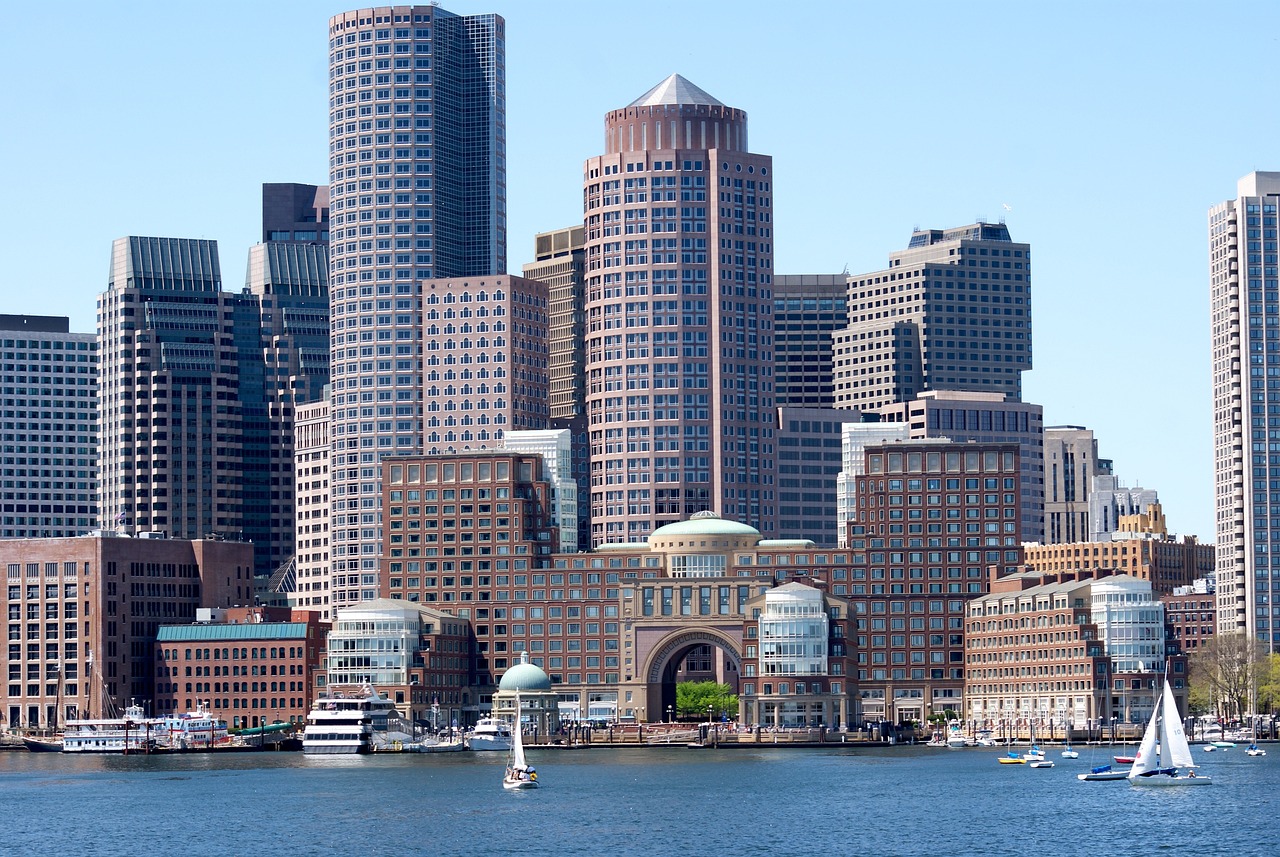 Traveling to any city can be expensive, but with a little research and planning, you can make a trip to Boston affordable and enjoyable. Boston, Massachusetts, one of the oldest cities in America, is a city steeped in rich history and culture. From its cobblestone streets to its historic landmarks, the city is a trove of experiences waiting to be discovered. But how can you enjoy all that Boston has to offer without breaking the bank? Here are some tips and strategies on how to travel to Boston on a budget.
Planning Ahead
Your first step should be planning. You must decide on your budget and outline your itinerary accordingly. Try to be realistic about your spending limits and ensure that they include everything: accommodation, food, transportation, and entertainment.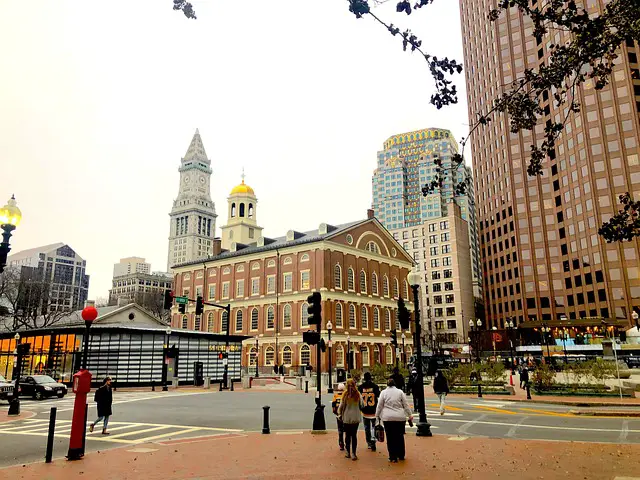 Transportation
Flights: If you're flying to Boston, consider booking your flight several months in advance to secure the best deal. Use travel search engines like Skyscanner or Kayak, which can compare prices across multiple airlines. Try adjusting your travel dates to see if you can find cheaper rates.
Public Transportation: Once in Boston, take advantage of its efficient public transportation system, the MBTA, affectionately known as the "T." It's much more affordable than renting a car or using rideshares and taxis. A CharlieCard, a rechargeable plastic card, will give you access to buses and subways at a slightly discounted rate.
Accommodation
When it comes to accommodation, Boston offers a variety of options. If you're comfortable sharing, hostels can be an affordable choice. Look for ones that are centrally located to save on transportation costs. If you prefer privacy, consider booking an Airbnb or a budget hotel. It's often cheaper to stay a little outside the city center, and with the efficient public transportation, you won't lose much time commuting. Another tip is to travel off-season or during weekdays when hotels often lower their rates.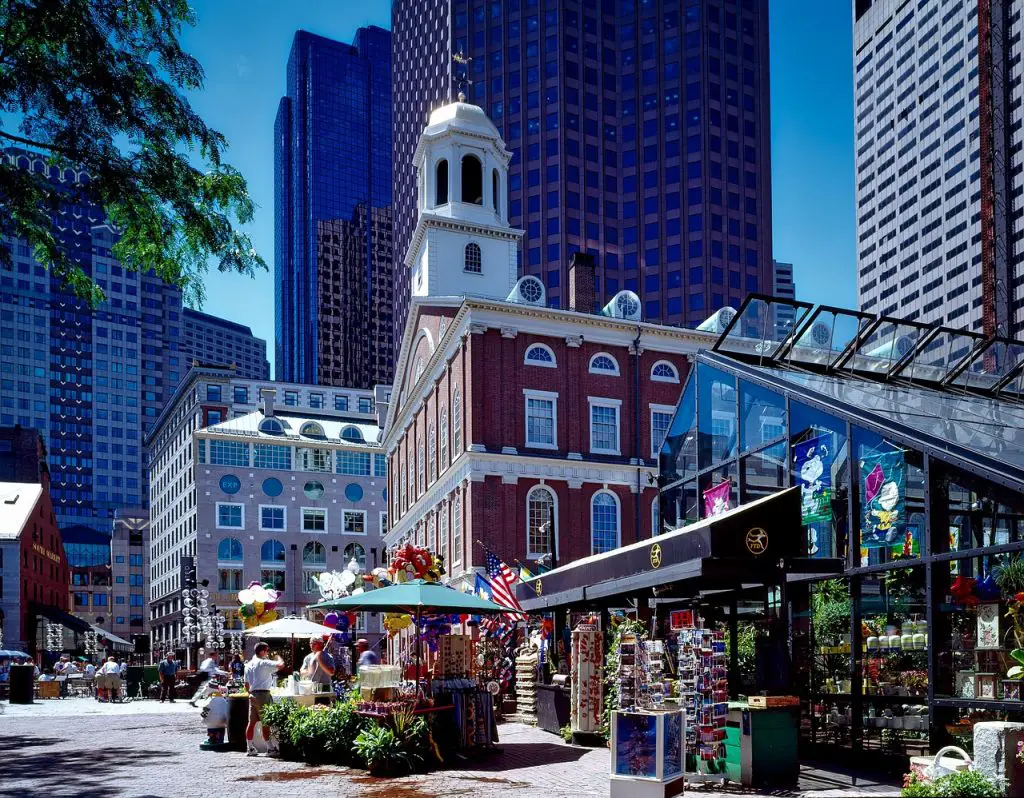 Food
Boston is known for its food scene, but dining out for every meal can quickly add up. Consider these alternatives:
Groceries: Save money by purchasing groceries and preparing your own meals. Boston has several farmers' markets where you can get fresh, local produce.
Food Trucks: These offer a great way to sample the city's food without the restaurant price tag. You'll find them in areas like The Greenway and Boston University.
Seafood Shacks: If you're craving Boston's famous seafood, try one of the seafood shacks instead of a high-end restaurant.
Attractions
Boston has a wealth of attractions, and many of them are free or low-cost:
Walking Tours: Boston is a compact and walkable city, making it perfect for self-guided tours. The Freedom Trail, a 2.5-mile route that passes 16 of the city's historic landmarks, is free to walk.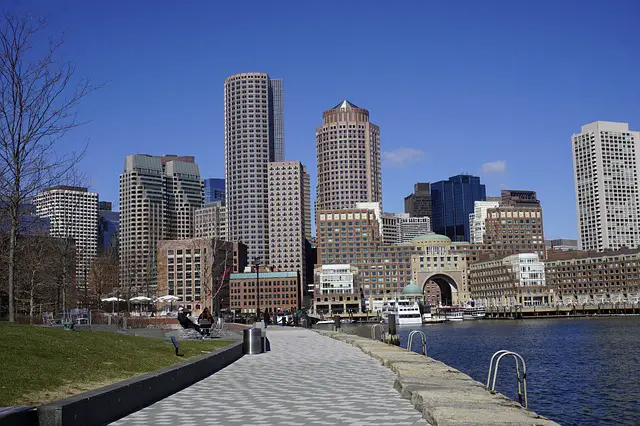 Parks: Boston Common, America's oldest park, and the adjacent Boston Public Garden are both free to explore.
Museums: Some museums in Boston offer free admission at certain times. The Museum of Fine Arts is free after 4 p.m. on Wednesdays. Also, the Boston Children's Museum offers $1 admission on Friday evenings.
Discounted Passes
Consider purchasing a Boston CityPASS or Go Boston Card. These passes offer significant discounts on top attractions, including the New England Aquarium, Museum of Science, and Skywalk Observatory. If you plan to visit several of these attractions, these passes can save you a lot of money.
Final Thoughts
Traveling to Boston on a budget doesn't mean you have to miss out on the city's best offerings. It just requires a bit more planning and flexibility. Utilize Boston's extensive public transportation system, opt for budget-friendly accommodations, and be strategic with your meals. Take advantage of the city's free and low-cost attractions and explore the city on foot whenever possible. A trip to Boston doesn't have to break the bank. With some savvy planning and smart decisions, you can have a memorable trip to this historic city without spending a fortune.
Remember, the goal is to enjoy your trip, so avoid getting too hung up on cutting costs. Some experiences are worth a little extra, whether it's indulging in a famous Boston lobster roll or taking a sunset sail around Boston Harbor. Balance is key; make savings where you can so that you can afford to splurge a little on something truly memorable.
In conclusion, traveling to Boston on a budget is not just about saving money; it's about maximizing value. With a little bit of planning and these tips in mind, you can enjoy everything that Boston has to offer without leaving a hole in your wallet. You'll leave the city with amazing memories, incredible experiences, and the satisfaction of knowing you navigated Boston like a savvy, budget-conscious traveler.