How to Travel to Dubai on a Budget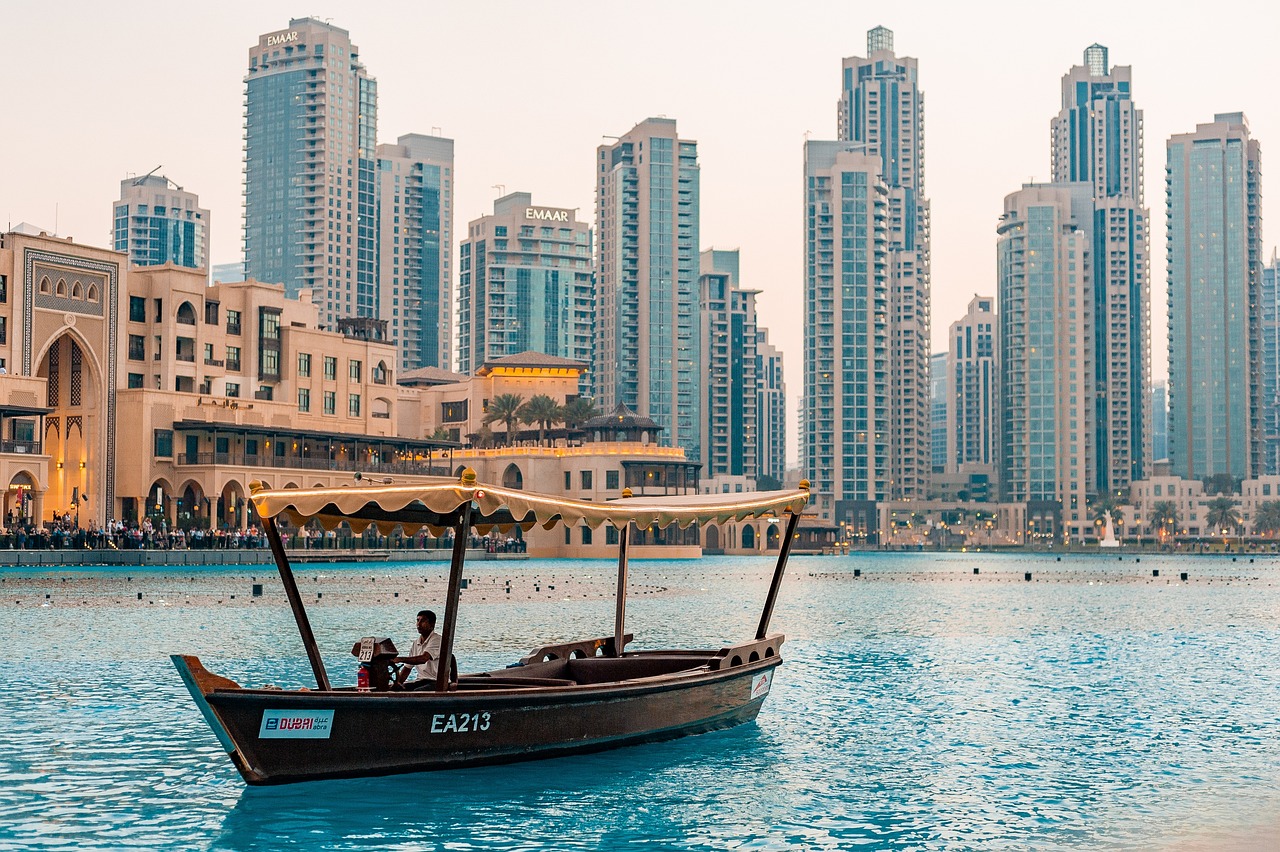 Dubai, a shimmering oasis of extravagance and opulence, may appear to be an expensive destination to many travelers. Yet, it is completely possible to enjoy the emirate's luxuries and cultural experiences without draining your savings. Here's a comprehensive guide to relish the best of Dubai, but on a budget.
Introduction
Dubai is a city of superlatives – the biggest, tallest, most expensive structures you'll find globally. This glitz and glamor often intimidate budget travelers, but with the right approach, you can experience its splendor without overspending.
When to Visit
The timing of your trip plays a pivotal role in managing your expenses. High tourist season, which is during the cooler months between November and March, sees a surge in prices. A budget-friendly time to visit is during the hot summer months. However, if you can't handle high temperatures, opt for the shoulder months (April, May, October) when the weather is manageable, and prices are relatively low.
Booking Flights
With some smart planning, you can save substantially on airfare. Start by booking your tickets well in advance. Use flight comparison websites and keep an eye out for airline sales. Mid-week flights are generally cheaper than weekend ones. Don't forget to consider budget airlines, which often offer significant discounts.
Accommodation
While Dubai boasts seven-star hotels and luxurious resorts, it also offers affordable accommodation options. Consider budget hotels, hostels, or serviced apartments in less touristy neighborhoods like Al Karama, Deira, and Bur Dubai. Alternatively, vacation rentals can be cost-effective if you're traveling with a group.
Getting Around
Dubai has an extensive and efficient public transportation system. The Dubai Metro, trams, buses, and water taxis (abras) are incredibly budget-friendly. Buses are cheaper than the metro and connect various parts of the city. A Nol Card, which can be used on most public transport, will help save more money.
Eating
Dubai is a culinary melting pot. Apart from high-end restaurants, it also has an abundance of reasonably-priced eateries. Areas like Al Karama, Al Satwa, and Deira are known for their cheap yet delicious food joints serving everything from Indian to Filipino to Middle Eastern cuisine. Don't miss out on Shawarma, Falafel, and Karak Chai, which are wallet-friendly.
Sightseeing and Activities
Many of Dubai's attractions carry hefty price tags, but there are numerous free or low-cost sights:
Dubai's Beaches: Dubai's coastline is dotted with beautiful public beaches like JBR Beach, Al Mamzar Beach Park, and Kite Beach. They're free and perfect for relaxation.
Museums: Dubai's museums charge nominal entry fees. Dubai Museum, the Coin Museum, and the Camel Museum are great places to learn about the city's history and culture.
Parks: Visit Dubai's parks like Zabeel Park, Creek Park, and Safa Park for a small entry fee. They're excellent for picnics and offer many free attractions.
Dubai Fountain: At the foot of the Burj Khalifa, this is the world's largest choreographed fountain system. It offers spectacular daily shows free of charge.
Explore Souks: Visiting Dubai's traditional markets or souks, like the Gold Souk, Spice Souk, and Perfume Souk, costs nothing unless you decide to buy something.
Shopping
Dubai is synonymous with shopping, but that doesn't mean you have to splurge. Look out for sales during the Dubai Shopping Festival and Dubai Summer Surprises. You can also find affordable shopping at places like Dragon Mart, Dubai Outlet Mall, and the Karama Shopping Complex.
Day Trips
Consider day trips to more budget-friendly emirates like Sharjah and Ajman. They're just a short bus ride away and offer unique cultural experiences.
Dubai, with its blend of cultural richness and modern sophistication, doesn't have to be an expensive destination. By planning ahead, making wise choices, and utilizing the plethora of budget-friendly options, you can make your Dubai dream a reality without breaking the bank. While the city's luxe life is alluring, remember, it's the experiences and memories that make a trip priceless. So pack your bags and get ready for an economical yet enchanting exploration of Dubai.
Travel Insurance: It's essential to have travel insurance. Although it adds to your upfront costs, it can save you from high unexpected expenses.
Avoid Alcohol: Alcohol in Dubai is expensive. Enjoy the local teas and coffee instead, or take advantage of the happy hours in some restaurants and bars.
Free Walking Tours: Many cities around the world offer free walking tours, and Dubai is no exception. These tours provide excellent insight into the city's history and culture without burning a hole in your pocket.
Utilize Free WiFi: Many public places in Dubai, including the Dubai Mall, offer free WiFi. Make use of these to save on data charges.
Discount Apps and Websites: Check out discount platforms like Groupon and Cobone for deals on attractions, restaurants, and activities in Dubai. You could also consider purchasing the 'Entertainer App', which offers substantial savings on food and activities.
Stay Hydrated: Bottled water can add up in Dubai, so it's a good idea to buy a reusable bottle and refill it at water stations.
Leverage Public Beach Facilities: Public beaches in Dubai have excellent facilities, including showers and changing rooms, allowing you to spend a full day at the beach without needing a hotel nearby.
Take Advantage of Brunch Deals: Dubai is famous for its brunch culture. Many establishments offer buffet deals that can keep you full for an entire day.
Use Fitness Apps: If you like to keep up with your fitness routine while traveling, consider downloading fitness apps that provide free workouts. It's a great alternative to paying for a gym pass.
Grocery Shopping: Consider buying groceries and cooking some meals, especially if your accommodation includes kitchen facilities. This can be a significant money-saver.
Dress Modestly: Packing modest attire will save you from having to buy appropriate clothing for visiting religious sites or traditional neighborhoods.
Traveling to Dubai on a budget requires careful planning, but it is not impossible. By choosing affordable accommodation and transportation, eating at inexpensive restaurants, taking advantage of free or low-cost attractions, and implementing smart saving strategies, you can enjoy an unforgettable trip to this Middle Eastern gem without overspending.
As you traverse this vibrant city, remember that the value of travel lies in the experiences you have, the cultures you explore, and the memories you make. In the end, these are priceless treasures that don't require a lavish budget. So plan wisely, embrace every moment, and let the enchanting city of Dubai take your breath away.