How to Travel to Edinburgh on a Budget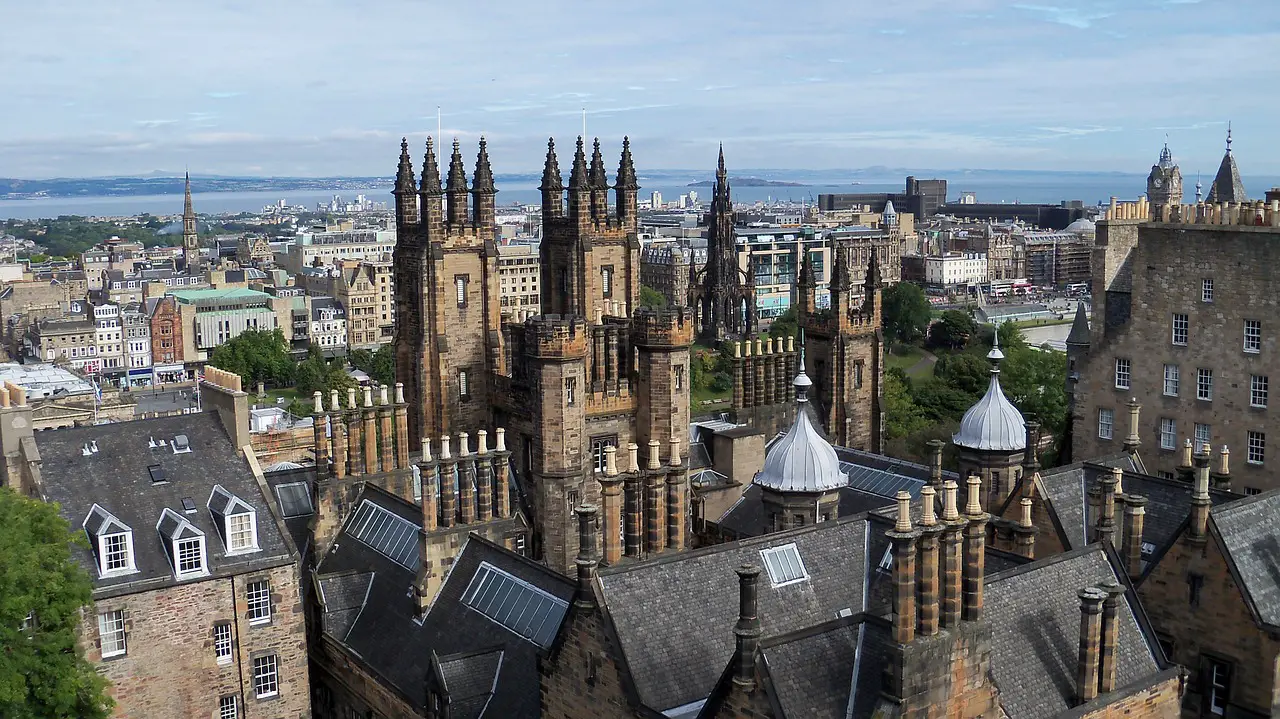 Edinburgh, the capital city of Scotland, is a vibrant city steeped in history, culture, and picturesque landscapes. While it can be expensive to visit this popular destination, with a little planning and creativity, you can enjoy the city without breaking the bank. In this guide, we'll provide you with tips and tricks for traveling to Edinburgh on a budget, including transportation, accommodations, dining, and activities.
Planning Your Trip

The first step in making your trip to Edinburgh affordable is to plan carefully. Researching the best times to visit, booking your flights and accommodations in advance, and setting a daily budget will ensure that you get the most out of your trip without overspending.
Off-Peak Travel
Visiting Edinburgh during off-peak seasons can save you money on flights, accommodations, and attractions. The shoulder seasons, spring (April to June) and autumn (September to November), typically have fewer tourists and more affordable prices. Additionally, the weather is still relatively mild during these periods, making it ideal for exploring the city.
Booking Flights
To save on flights, consider booking your trip at least three months in advance. Use flight comparison websites to find the best deals and consider flying on weekdays, which are generally cheaper than weekends. If you're flexible with your travel dates, set up fare alerts to get notified when prices drop.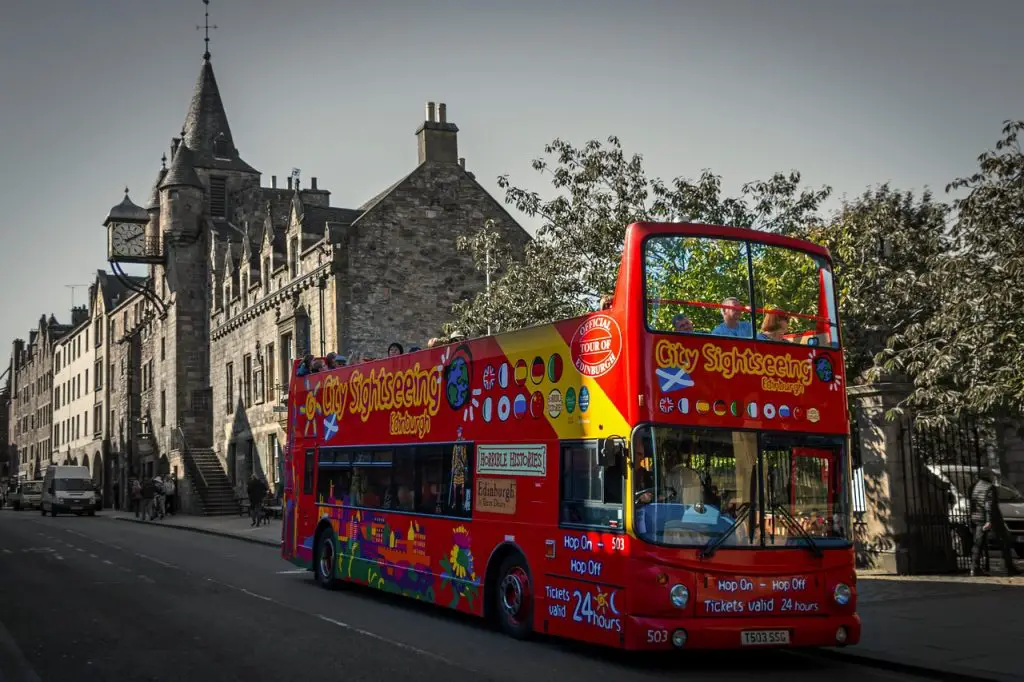 Budget Transportation

Once you've arrived in Edinburgh, there are several budget-friendly transportation options to help you get around the city.
Public Transportation
Edinburgh has an extensive public transportation system, including buses and trams. Purchase a day pass for unlimited travel on both buses and trams, or consider buying a multi-day pass if you'll be in the city for a longer period.
Walking and Biking
Edinburgh is a compact city, making it easy to explore on foot. There are numerous walking tours available, both guided and self-guided, that will allow you to see the main attractions without spending money on transportation. Alternatively, consider renting a bike to explore the city at your own pace.
Affordable Accommodations

Finding budget-friendly accommodations is crucial for keeping your trip to Edinburgh affordable. Consider the following options:
Hostels
Edinburgh has numerous hostels that offer affordable shared and private rooms. Many hostels also offer free Wi-Fi, communal kitchens, and social areas, which can help you save on dining and entertainment costs.
Airbnb and Vacation Rentals
Renting a room or an entire apartment through Airbnb or other vacation rental platforms can be a cost-effective alternative to hotels. This option also allows you to cook your meals, saving money on dining out.
Couchsurfing
Couchsurfing is a platform that connects travelers with locals who are willing to offer a spare room or couch for free. This not only saves you money on accommodations but also provides an opportunity to meet locals and learn about the city from their perspective.
Budget Dining

Eating out in Edinburgh can be expensive, but there are plenty of budget-friendly options if you know where to look.
Street Food and Markets
Edinburgh is home to a thriving street food scene, with vendors offering everything from traditional Scottish fare to international cuisine. Visit markets like The Pitt and Stockbridge Market to sample a variety of delicious, affordable meals.
Pubs and Cafes
Pubs and cafes can be a more affordable alternative to restaurants. Look for establishments that offer daily specials, discounted meals, or happy hour promotions.
Cooking Your Meals
If you're staying in accommodations with a kitchen, consider cooking your meals. Visit local grocery stores or farmers' markets to purchase fresh, local ingredients and prepare your meals at home
Picnics
Another budget-friendly dining option is to have a picnic in one of Edinburgh's many parks and green spaces. Purchase fresh produce, bread, and cheese from a local grocery store or market, and enjoy a leisurely meal outdoors while taking in the city's beautiful surroundings.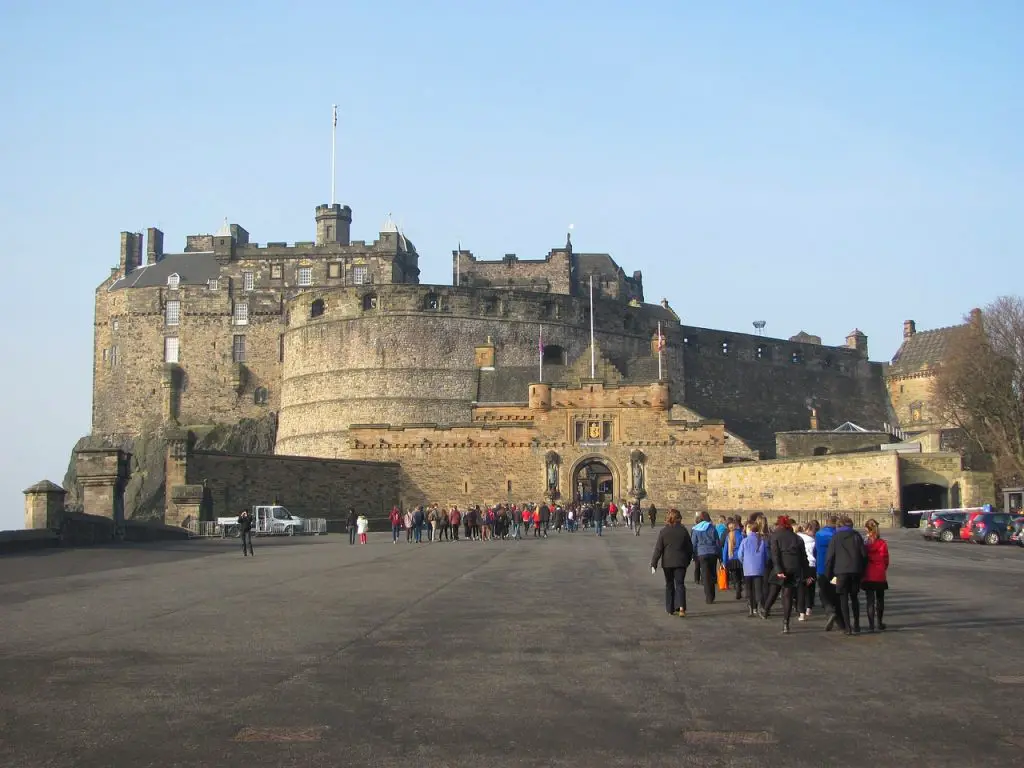 Free and Budget Attractions

Edinburgh has a wealth of attractions and activities that are either free or budget-friendly. Here are some suggestions to help you make the most of your visit without spending a fortune:
Free Museums and Galleries
Many of Edinburgh's museums and galleries are free to visit, including the National Museum of Scotland, the Scottish National Gallery, and the Royal Botanic Garden. These attractions offer a wealth of information about the city's history, art, and natural environment, making them must-see destinations for budget-conscious travelers.
Walking Tours
Edinburgh is a city best explored on foot. There are several free walking tours available, such as the Sandemans New Europe tour, which covers the city's main attractions, including the Royal Mile and Edinburgh Castle. Alternatively, you can download a self-guided tour app or follow one of the many online guides to explore the city at your own pace.
Parks and Green Spaces
Edinburgh is known for its green spaces, such as Princes Street Gardens, The Meadows, and Holyrood Park. These parks offer a relaxing retreat from the bustling city and provide opportunities for leisurely strolls, picnics, or simply taking in the scenery.
Festivals
Edinburgh is a city of festivals, with events taking place throughout the year. Some of these festivals offer free events, such as the Edinburgh Festival Fringe, which features a variety of street performances and shows at no cost. Keep an eye on local event listings to find free or budget-friendly activities during your visit.
Budget Shopping

If you're looking to pick up souvenirs or gifts, there are plenty of budget-friendly shopping options in Edinburgh.
Thrift Shops and Vintage Stores
Edinburgh is home to numerous thrift shops and vintage stores, where you can find unique, second-hand items at a fraction of their original cost. Check out shops like Armstrongs Vintage Emporium, Oxfam Boutique, and W. Armstrong & Son for affordable clothing, accessories, and homewares.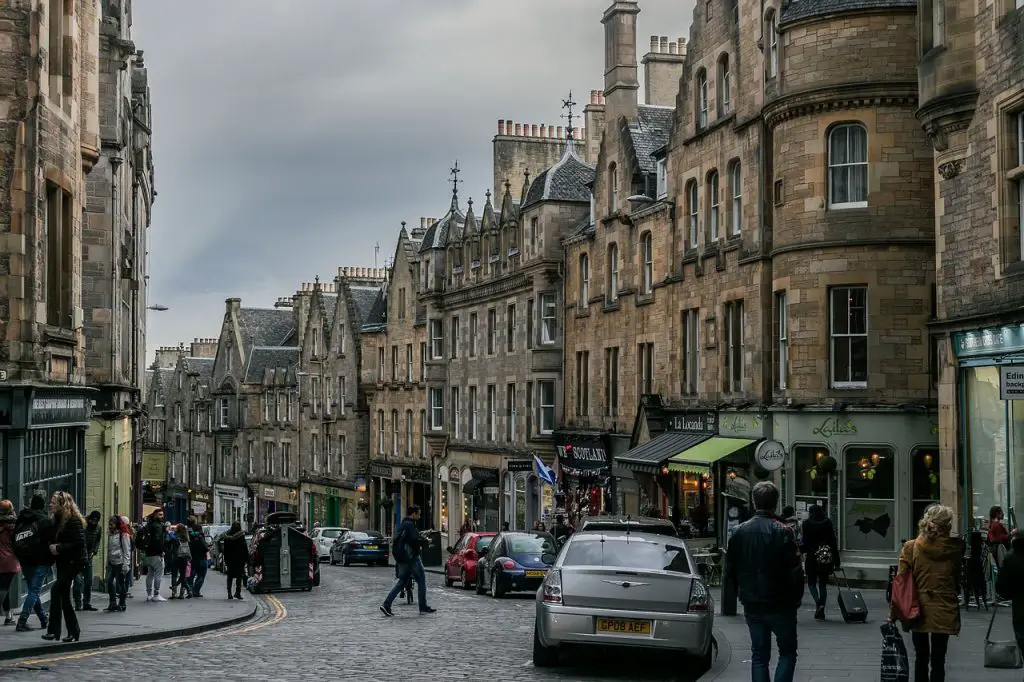 Local Markets
Local markets, such as Leith Market and Stockbridge Market, offer a range of affordable products, including handmade crafts, clothing, and food items. These markets provide a great opportunity to support local businesses and purchase unique souvenirs.
Saving on Entertainment

To make your trip to Edinburgh even more budget-friendly, consider saving on entertainment costs by seeking out free or discounted events and activities.
Free Events and Performances
Keep an eye on local event listings and social media for free events, such as live music, theater performances, and art exhibitions. Many venues, like pubs and cafes, host regular events that are open to the public at no charge.
Discounted Tickets
Look for discounted tickets to popular attractions and events. Websites like Groupon and Itison offer deals on tickets to local attractions, tours, and performances. Additionally, some attractions offer student, senior, or group discounts, so be sure to ask when purchasing tickets.
Conclusion
By following these tips and tricks, you can enjoy the rich history and culture of Edinburgh without breaking the bank. From budget-friendly accommodations and dining options to free attractions and events, there are numerous ways to make the most of your trip to this enchanting city. With a bit of planning and research, you'll be able to explore Edinburgh on a budget and create lasting memories that you'll cherish for years to come.