How to Travel to Knoxville on a Budget
Knoxville, Tennessee, often referred to as the Marble City or the Heart of the Valley, is a vibrant and historic destination that offers a wealth of cultural, recreational, and culinary experiences for travelers. With its rich history, picturesque landscapes, and thriving arts scene, Knoxville has quickly become an attractive destination for tourists seeking an authentic and affordable taste of the American South. This comprehensive guide will provide you with a wealth of tips and tricks for exploring Knoxville on a budget, from affordable accommodations and transportation options to budget-friendly attractions and dining experiences.
Planning Your Trip: Timing and Transportation
Visit during the off-peak season

To save on travel costs and take advantage of lower accommodation rates, consider visiting Knoxville during the off-peak season. While the city is lovely year-round, the months of April, May, and September tend to have milder weather and fewer tourists. During these months, you're more likely to find discounted hotel rates and less crowded attractions.
Book your flights early

If you're flying into Knoxville, make sure to book your flights well in advance. Airfare prices tend to rise as your travel date approaches, so booking early can help you save a significant amount. Additionally, consider using flight comparison websites and tools, such as Google Flights or Skyscanner, to find the best deals on flights to Knoxville.
Travel by bus or train

Traveling to Knoxville by bus or train can be a more affordable alternative to flying. Megabus, Greyhound, and Amtrak all offer reasonably priced tickets and frequent service to the city. Keep an eye out for promotions and discounts, as these companies often provide special deals for budget-conscious travelers.
Affordable Accommodations
Opt for budget-friendly hotels and motels

Knoxville offers a variety of budget-friendly accommodation options, including chain hotels, motels, and independently owned establishments. Some popular budget-friendly options include the Red Roof Inn, La Quinta Inn & Suites, and the Days Inn by Wyndham. These accommodations may not be as luxurious as some higher-end hotels, but they provide clean, comfortable rooms at a fraction of the price.
Consider alternative lodging options

Hostels, Airbnb rentals, and even campgrounds can offer more affordable alternatives to traditional hotels. Knoxville has several hostels, such as the Knoxville Hostel, which offer dormitory-style accommodations and shared facilities for a fraction of the cost of a hotel room. Airbnb rentals can provide additional options, ranging from private rooms to entire apartments or houses, often at lower prices than hotels. For the more adventurous traveler, Knoxville's numerous campgrounds, such as the Volunteer Park Family Campground, offer budget-friendly accommodations in beautiful natural settings.
Budget-Friendly Attractions
Explore Knoxville's free attractions

Knoxville is home to numerous free attractions that cater to a variety of interests. The city's historic Market Square, for example, is a bustling public space that hosts regular events, such as farmers' markets, concerts, and festivals. Other free attractions include the Knoxville Museum of Art, the East Tennessee History Center, and the Ijams Nature Center.
Take advantage of discounted or free admission days

Many of Knoxville's paid attractions, such as the Zoo Knoxville, the Women's Basketball Hall of Fame, and the Sunsphere, offer discounted or free admission on specific days or during certain hours. Be sure to research these opportunities ahead of your visit and plan your itinerary accordingly to maximize your savings.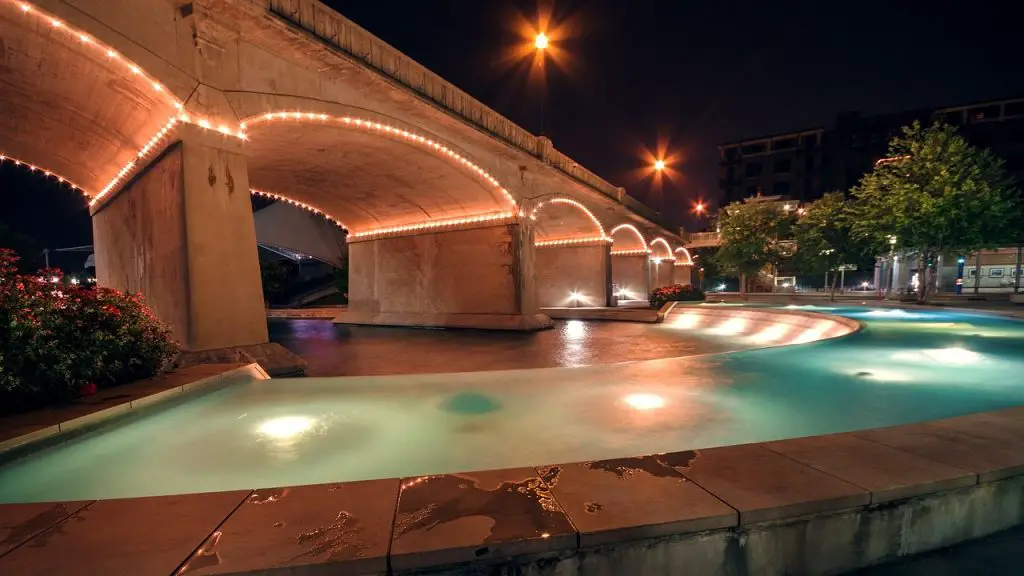 Experience the great outdoors

Knoxville is surrounded by stunning natural beauty, with the Great Smoky Mountains National Park, the Knoxville Urban Wilderness, and numerous local parks offering a variety of outdoor activities for visitors to enjoy. Hiking, biking, birdwatching, and fishing are just a few of the activities available at little to no cost. The Great Smoky Mountains National Park, which is only a short drive from Knoxville, offers more than 800 miles of hiking trails, ranging from easy strolls to challenging backcountry treks. The park is also home to picturesque waterfalls, historic sites, and diverse wildlife, making it a must-visit destination for nature lovers.
The Knoxville Urban Wilderness, a unique 1,000-acre area just minutes from downtown Knoxville, features over 50 miles of multi-use trails, parks, and scenic overlooks. This urban oasis is perfect for hiking, mountain biking, and trail running, all without leaving the city limits.
Local parks, such as the World's Fair Park, Victor Ashe Park, and Sequoyah Hills Park, offer additional opportunities for outdoor recreation, including playgrounds, sports fields, and green spaces for picnicking and relaxing.
Eating on a Budget
Discover Knoxville's affordable dining options

Knoxville's diverse food scene offers a variety of budget-friendly options, ranging from food trucks and casual eateries to affordable fine dining. Popular budget-friendly options include the Tomato Head, a local favorite for pizza and sandwiches; Yassin's Falafel House, which offers delicious Middle Eastern cuisine; and the Sweet P's Barbeque and Soul House, known for its mouth-watering smoked meats and Southern sides.
Take advantage of happy hour specials

Many restaurants and bars in Knoxville offer happy hour specials, providing discounted food and drink options during specific hours. These deals can help you save on dining costs while still enjoying the city's vibrant culinary scene. Keep an eye out for promotions and be prepared to dine a little earlier or later than usual to take advantage of these offers.
Utilize grocery stores and farmers' markets

If your accommodations include a kitchen or kitchenette, consider preparing some of your meals to save on dining costs. Local grocery stores and farmers' markets offer fresh, affordable ingredients for home-cooked meals. The Market Square Farmers' Market, for example, is a popular weekly event that features a variety of local produce, meats, and artisanal goods.
Getting Around Knoxville on a Budget
Use public transportation

Knoxville's public transportation system, Knoxville Area Transit (KAT), offers an affordable and convenient way to navigate the city. With numerous bus routes and a free trolley service that connects downtown, the University of Tennessee, and the Old City, KAT provides budget-conscious travelers with an easy way to explore Knoxville's various neighborhoods and attractions.
Rent a bike

Knoxville's relatively flat terrain and numerous bike lanes make it an ideal city for cycling. The city's bike-sharing program, Pace, offers affordable daily, weekly, and monthly rental options, allowing visitors to explore the city on two wheels. Additionally, many local parks and greenways, such as the Neyland Greenway and the Third Creek Greenway, feature dedicated bike paths for a safe and enjoyable ride.
Consider carpooling or ridesharing

If you're planning to explore areas outside of Knoxville or need transportation during hours when public transit is less frequent, consider carpooling or using ridesharing services such as Uber or Lyft. These options can be more affordable than traditional taxi services and offer the added convenience of door-to-door transportation.
Conclusion
Knoxville, Tennessee, with its rich history, natural beauty, and thriving cultural scene, is an ideal destination for budget-conscious travelers seeking an authentic Southern experience. By following the tips and tricks outlined in this guide, you can enjoy all that Knoxville has to offer without breaking the bank. From affordable accommodations and transportation options to budget-friendly attractions and dining experiences, Knoxville provides a wealth of opportunities for visitors to create lasting memories without overspending.
Remember to plan your trip during the off-peak season, book flights early, and consider alternative transportation options such as buses or trains to save on travel costs. Opt for budget-friendly accommodations, such as hostels, Airbnb rentals, or campgrounds, to keep lodging expenses low.
Take advantage of the city's numerous free or low-cost attractions, including historical sites, museums, and parks, and make the most of the stunning natural beauty surrounding Knoxville by exploring the Great Smoky Mountains National Park, the Knoxville Urban Wilderness, and local parks.
When it comes to dining, discover the city's affordable food scene, take advantage of happy hour specials, and utilize grocery stores and farmers' markets to prepare your own meals when possible. To get around Knoxville on a budget, rely on public transportation, rent a bike, or use carpooling and ridesharing services.
By carefully planning your trip and utilizing the budget-friendly options available in Knoxville, you'll be able to create an unforgettable Southern adventure without breaking the bank.